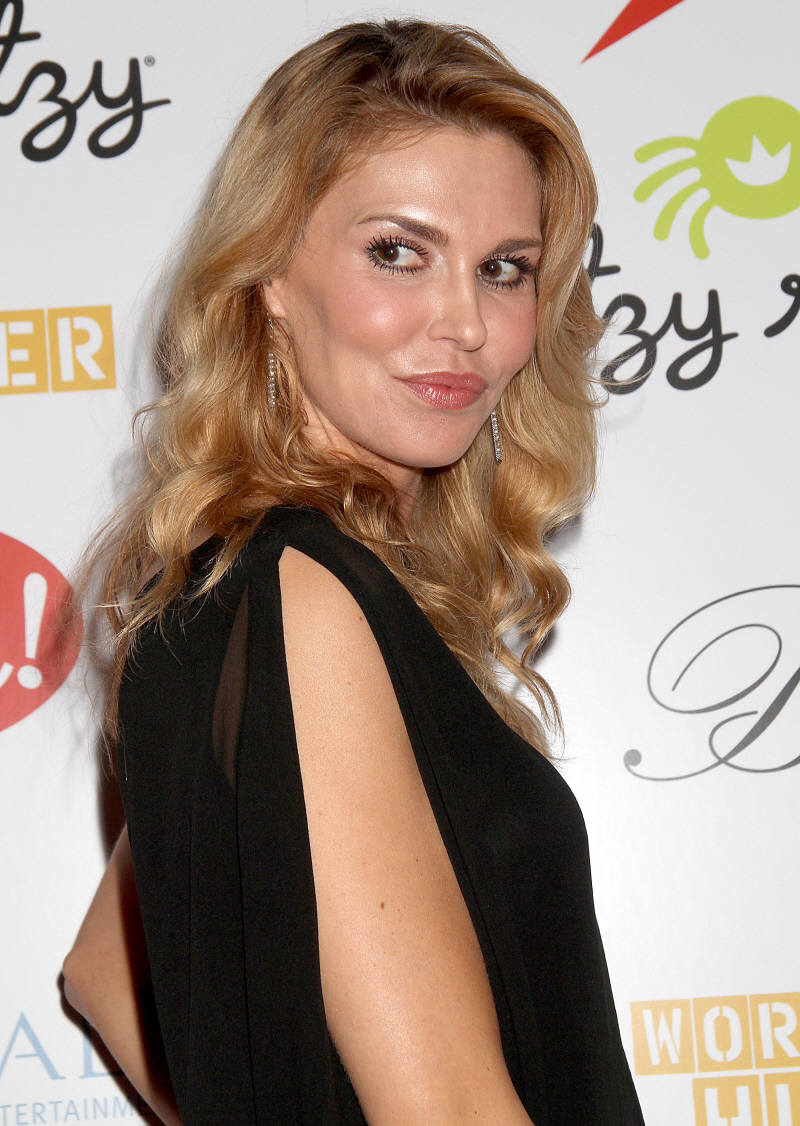 I kind of overdosed on Brandi Glanville coverage when she was promoting her book before its release last week. I've been happy that the Brandi news has slowed down a bit, but maybe it hasn't really slowed down. Maybe I've just been ignoring her. Brandi has a new interview with Life & Style and it doesn't really sound like anything new – she's said some of this stuff before, but L&S claims it's "exclusive" so here you go:
Fearing for her children, Brandi Glanville is speaking out in the new issue of Life & Style, insisting that her ex's new wife LeAnn Rimes get help…or else!

"LeAnn needs to get help," the 40-year-old reality star tells Life & Style about her nemesis. "She may be unstable and I am concerned; I want to protect [my children]. I want to make sure she's as healthy as she can be!"

In August, LeAnn entered a 30-day program to develop better "coping" skills to deal with exhaustion and stress. But the Grammy winner, 30, has since exhibited erratic behavior, including a bizarre performance with Carly Rose Sonenclar on The X Factor, skipping events and breaking down almost to the point of hysterics during an interview with E!'s Giuliana Rancic in December. The release of Brandi's dishy book, Drinking & Tweeting, may have only aggravated the issues.

"There are clearly some issues going on," Brandi says, "and I need to know my kids are okay when they're with [LeAnn]!"

But the country singer's rep, Marcel Pariseau, says that's far from the truth.

"This is a ploy to sell more books," Pariseau says of Brandi's latest claims. "If anyone needs help, it's Brandi. That should be obvious to anyone who reads just a few of her tweets."
Ha. Is this LeAnn's new tactic, to attack Brandi using her (LeAnn's) spokesperson? Marcel Pariseau's comment begs the question – why is LeAnn's rep reading Brandi's Twitter? Maybe he's not. Maybe LeAnn is reading Brandi's Twitter obsessively and maybe LeAnn wrote that statement and made her publicist recite it. I'll say it again: LeAnn desperately needs new and better PR people. The people she has working for her now are terrible, and they are not helping the situation whatsoever.
But getting back to Brandi… yeah, maybe she's genuinely worried about her kids and maybe she's just trying to get under LeAnn's skin. I think it can be "both". Brandi also appeared on Howard Stern's show a few days ago and Brandi was sh—talking everybody, including her fellow Real Housewives. I didn't really care much about it, but here are some highlights:
Brandi Glanville felt right at home on The Howard Stern Show on Sirius XM Radio Tuesday, Feb. 19. The outspoken Real Housewives of Beverly Hills star didn't hold back when rehashing ex-husband Eddie Cibrian's affair with now-wife LeAnn Rimes or what she really thinks of her Bravo reality show costars.

Glanville, 40, told Howard Stern that when Cibrian left her for Rimes, who she considered to be less attractive than her, it was not a good feeling. "I don't think she's unattractive," she clarified, "[But] she's way thinner than I am. It's not a hot look."

"Why do you think he went with her? Do you think it was money?" Stern asked. "No. Now I think he stays with her because of the money, but he told me he was cheating the entire marriage, she said. "I think it's just like extra p—-. He just likes it." (Cibrian, 39, was caught having an affair with his Northern Lights costar Rimes, 30, in early 2009. Vanderpump Rules star Scheana Marie, 27, came forward shortly after confessing she too had a relationship with Cibrian while he was still married to Glanville.)

Glanville assumed that Cibrian, who married Rimes in April 2011, "must be" living off her money, because "he's not working right now" and "they just bought a really fancy mansion. But Glanville, who shares custody of their sons Mason, 9, and Jake, 5, added that she hopes the actor gets a job again. She explained, "If he makes more money, I get more child support."

Glanville also sounded off on her fellow Real Housewives of Beverly Hills costars Lisa Vanderpump, Kim Richards, Kyle Richards, Adrienne Maloof, Yolanda Hadid, Taylor Armstrong and Camille Grammer.

The former model argues that she has to be outspoken on the show in order to defend herself against the veteran housewives. "Those women were horrible. They are just horrible," she said, using the "C word" to describe her costars, without sharing specific names.

And, she claims, her frenemies also get paid more than she does. Glanville said she was paid $18,000 for her first season on Housewives, but "they upgraded me to a full-time Housewife so then I got $136,000 this year."

Still, she said the other girls are making $250,000 a year. "I want what they're getting," Glanville complained. "I feel like I work hard."

Nevertheless, the Drinking and Tweeting: And Other Brandi Blunders author is grateful for being a part of the show. "It gives you a platform to do a book, and you're getting wine deals and you're getting appearance fees," Glanville explained. "People are just throwing money at you. They're going, 'Do you wanna go here for ten grand?'"
One of my biggest pet peeves is when reality stars complain about how hard they work. Kim Kardashian does that too and I just feel like… O RLY? Try having a REAL job. Not that I'm over here curing cancer, but I work harder than Brandi and I don't get paid a fraction as much as she gets for just sitting around, whining and drinking and being a drama queen. I mean, I don't mind or care that Brandi's on a reality show – more power to her, and I'm glad she's bringing in some money. But just don't complain about it.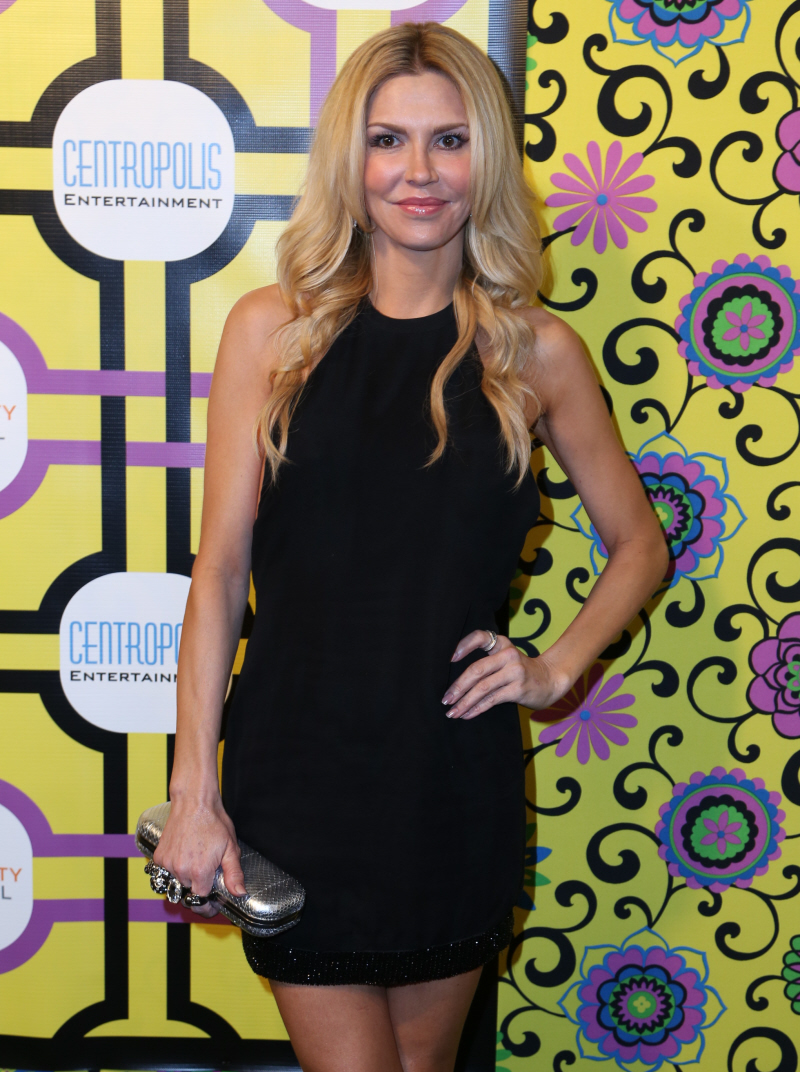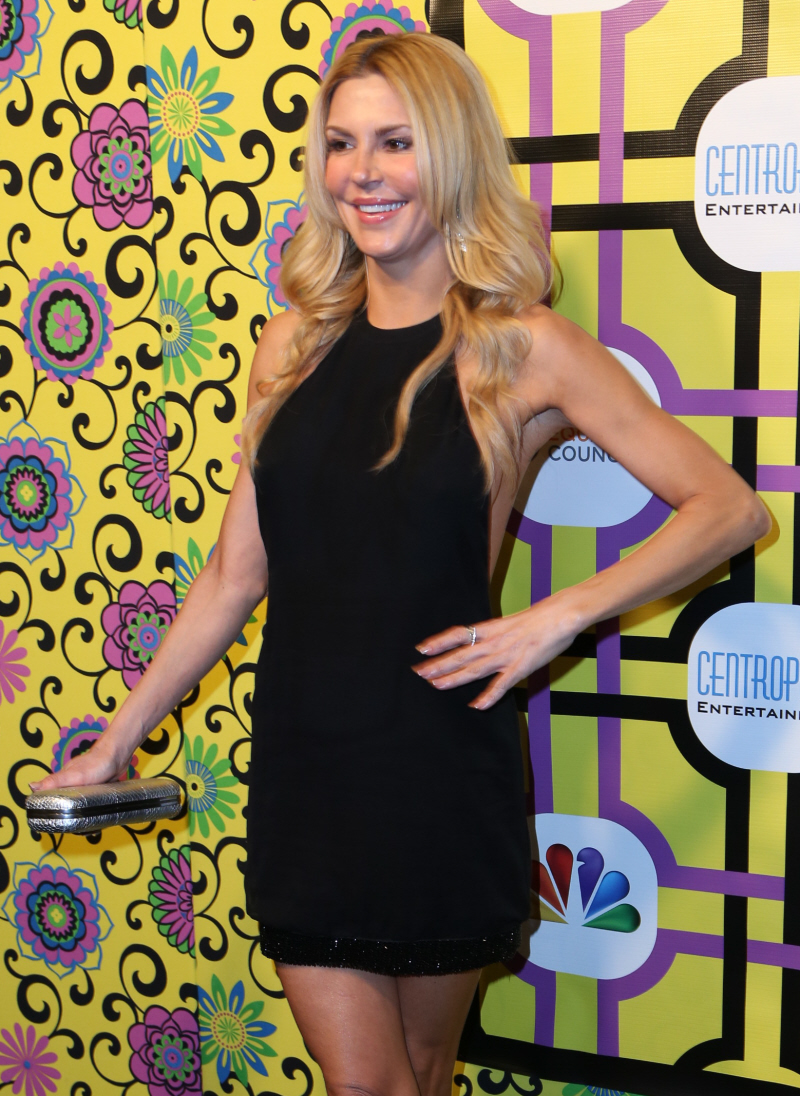 Photos courtesy of WENN.