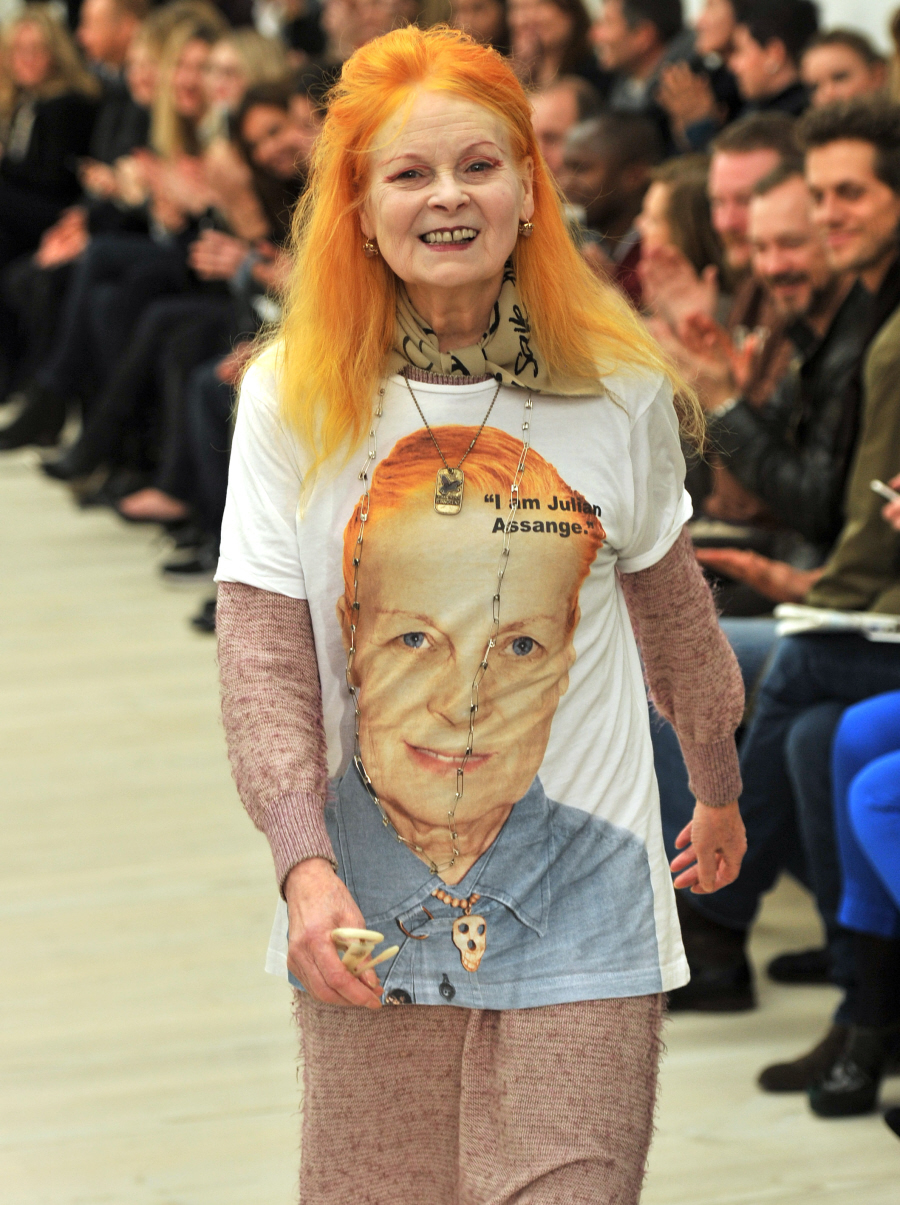 For some reason, I mis-remembered which fashion designers have criticized Duchess Kate in the past. I thought Oscar de la Renta had shaded Kate, but no… he threw shade on Michelle Obama. Vivienne Westwood is one of the few designers who has been consistently critical of Kate, perhaps thinking that it's no big loss because Kate was never going to wear her designs anyway. Which is a shame, because I think Vivienne Westwood is one of the most amazing British designers out there. If I was Kate (pity the thought) and I had to prioritize wearing mostly British designers, I would wear more Westwood and Burberry and I would definitely throw in more Temperley (who seems like an obvious choice for a princess/duchess and I always wonder why Kate doesn't wear more Temperley).
Anyway, Westwood has been critical of Kate in the past, as I said. In 2011, Westwood was asked why she had never dressed Kate and Vivienne said: "I have to wait until [Kate] kind of catches up a bit somewhere with style." BURN. The same year, Westwood also called Kate out for her raccoon makeup problem saying, "I think she's got a problem with eye make-up! The sharp line around her eyes make her look hard. Either she should be smudgy or wear none." Two years later, and Westwood is still going hard:
The Duchess of Cambridge has yet another critic: Dame Vivienne Westwood, one of Britain's most celebrated (and iconoclastic) fashion designers. Westwood, 71, first called out Kate Middleton back in 2011 — complaining about the royal's eye makeup — and leveled a new attack on the pregnant 31-year-old over the weekend.

Promoting her London Fashion Week Autumn/Winter 2013 presentation, Westwood was asked by reporters about Prince William's wife talked-about style and offered an unexpected complaint: The Duchess should recycle her outfits more often.

"I don't have any advice for her, [although] I think it would be great if she wore the same clothes over and again, because that's very good for the environment and it would send out a very nice message," Westwood said of Middleton — who, indeed, frequently wears the same clothing and accessories at public events.

Continued Westwood: "If you're going to all that trouble to get an outfit that suits you, then you should keep on wearing it. I mean, you don't have to have a red outfit one day and then something almost the same in blue the next."
Yeah. That's not even the worst criticism leveled at Kate this week. And I actually think it's slightly unfair, because Kate does recycle clothes sometimes. She just hasn't recycled anything in a while because she hasn't been making many appearances in the past four or five months, and now that she's pregnant, she needs new clothes. The one thing that bothers me about Kate's fashion recycling is that she doesn't spread the repeats out far enough. Like, she'll wear something new (like a pink coatdress) one day and then eight days later, for her second appearance within that time frame, she repeats the same pink coatdress. She has an amazing closet, and she has so many clothes it would be easy for her to wear something that hasn't been seen in a year, you know?
PS… Bump-cupping is the new hair-fondling. She even managed to do both in one photo. I don't mind bump-cupping in general, except that when she's only using one hand, it sometimes looks like she's patting her duchess vadge. "Still there, girlfriend? Don't worry, we'll go shopping soon."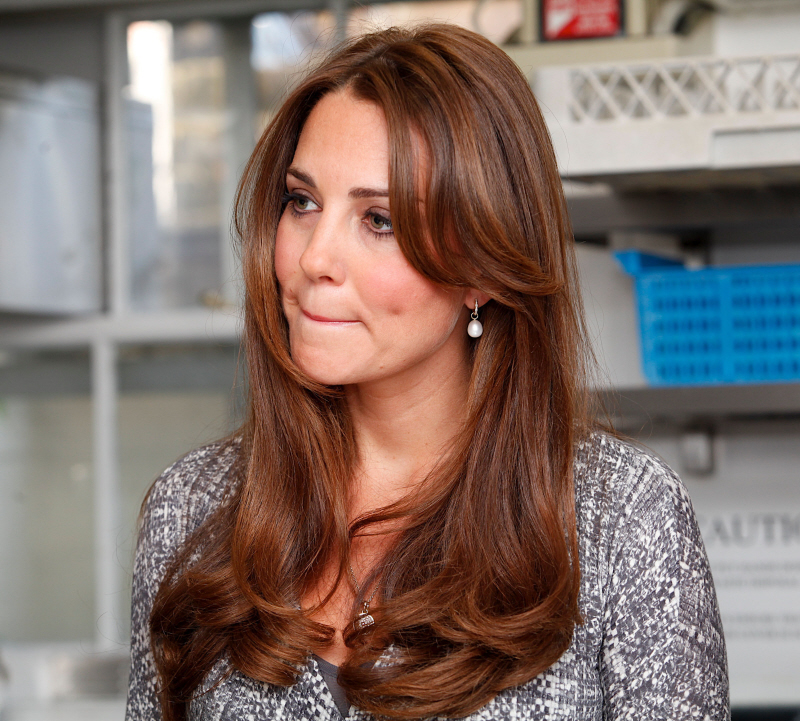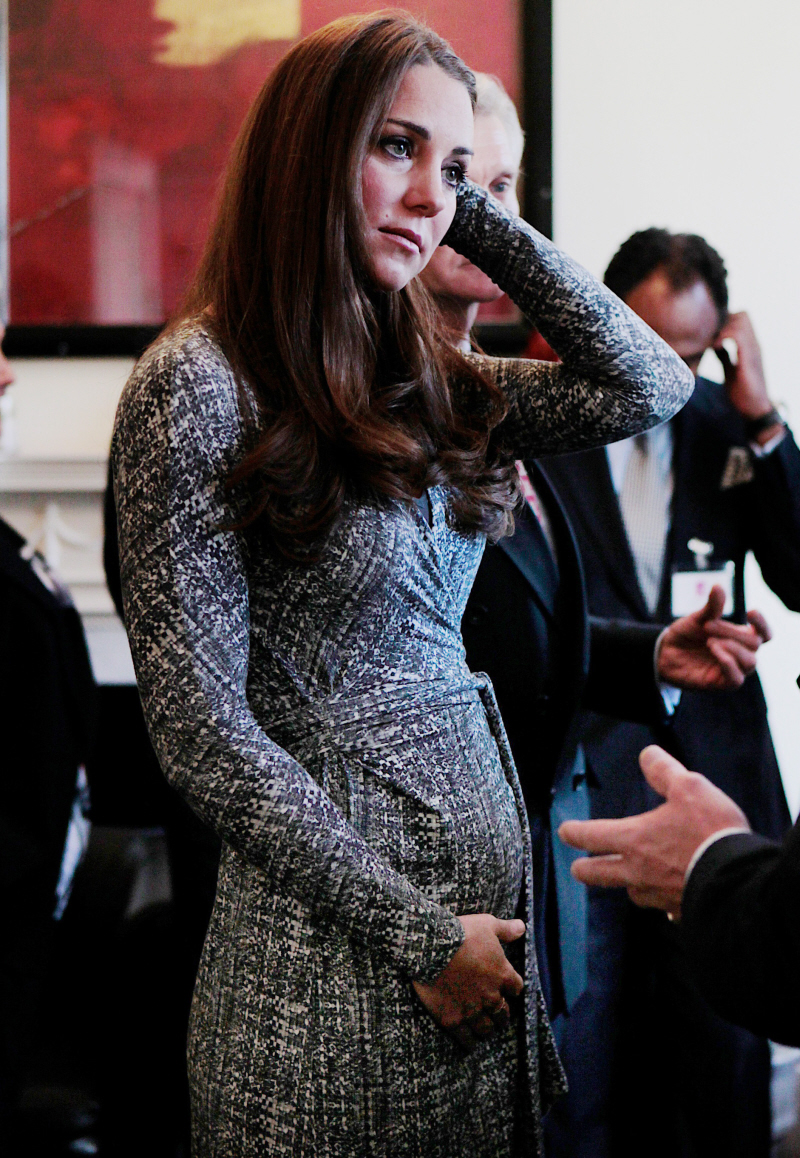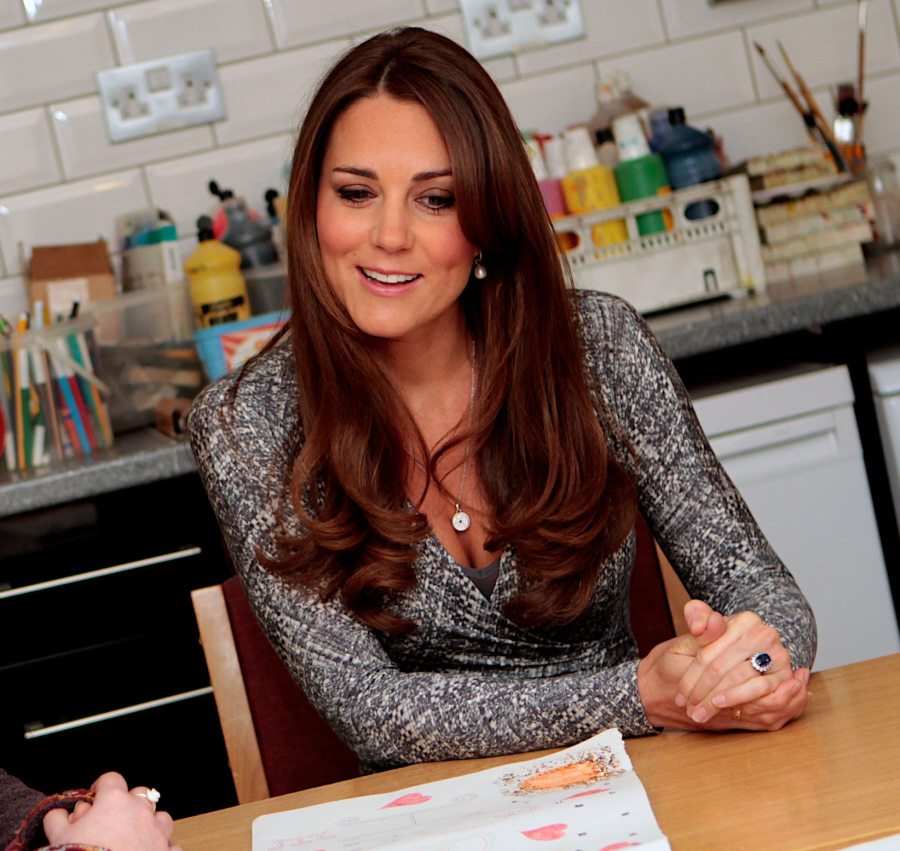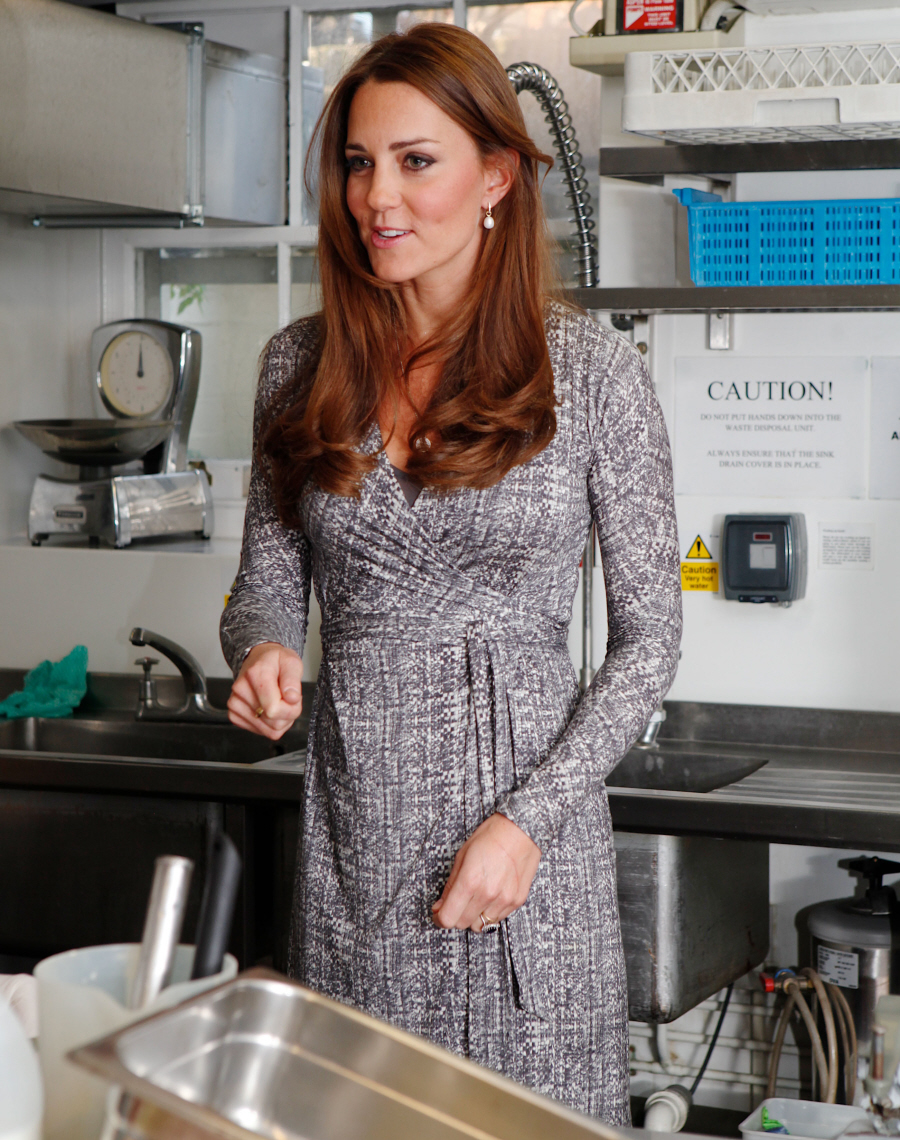 Photos courtesy of WENN.