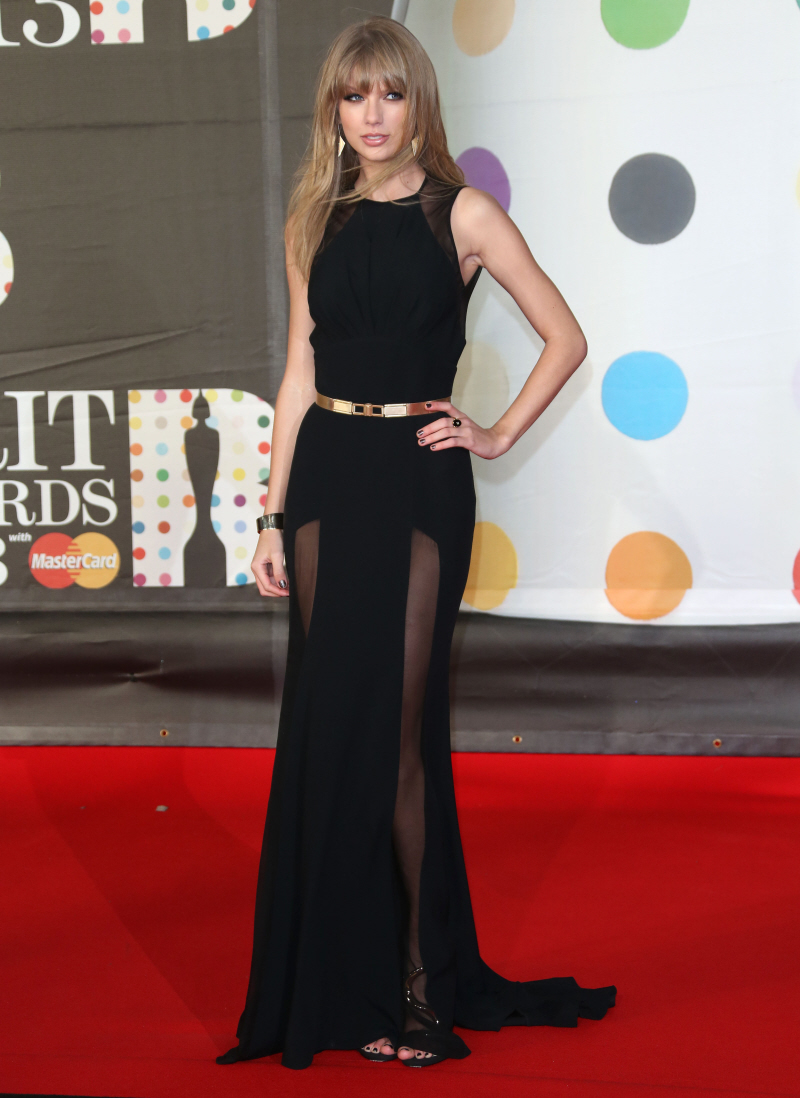 Here are some assorted photos from last night's BRIT Awards. I hope you're not expecting me to cover some of the lesser known people! I just selected these photos based on my personal name-recognition of these celebrities, and by how awful or good the fashion was. There were a bunch of people there who I think are only famous in England and nowhere else. You can read the list of winners here. Let's begin with Taylor Swift in this Elie Saab gown. I like the idea of it… showing off her legs through some well-placed sheer panels, etc. But the fit is really off on the bodice and bust of this dress. Like, her bolt-ons are struggling to fill up the extra fabric.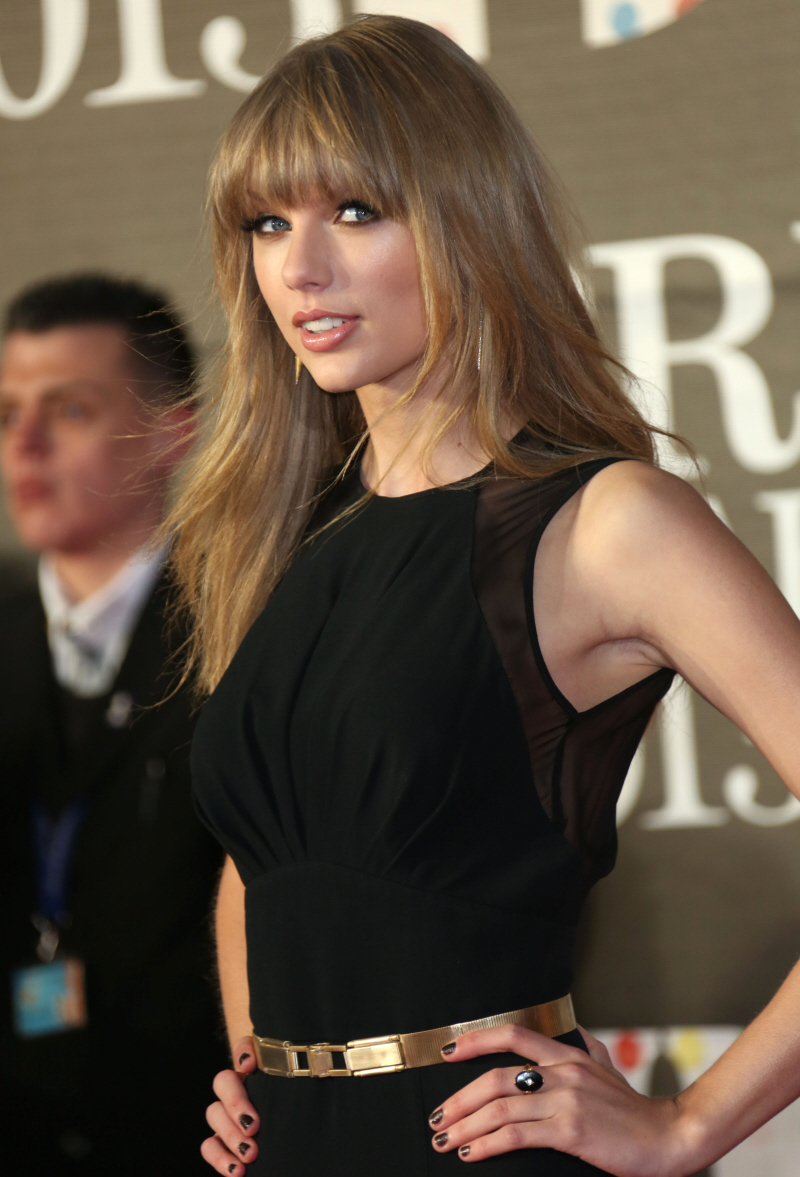 Gemma Arterton in Jonathan Saunders. She's beautiful but I don't understand the concept of a sequined cardigan and matching sequined skirt. Like she's a secretary at a disco. OMG, look at it from behind!!!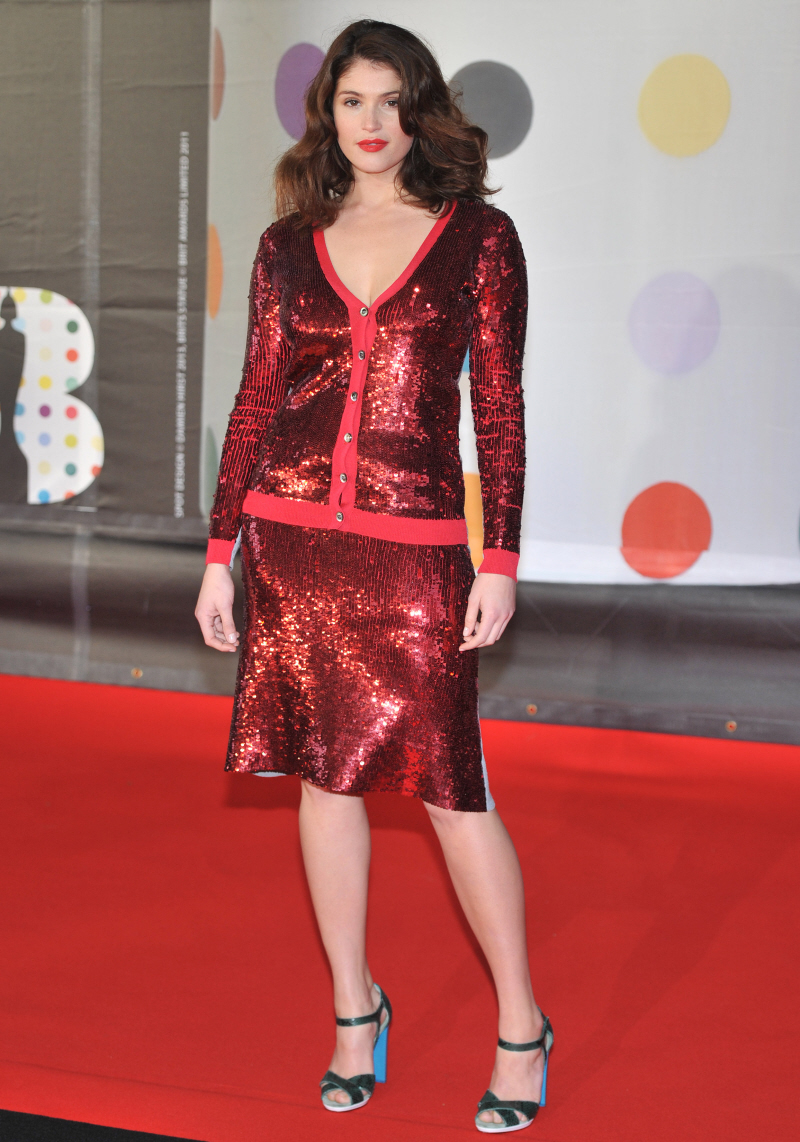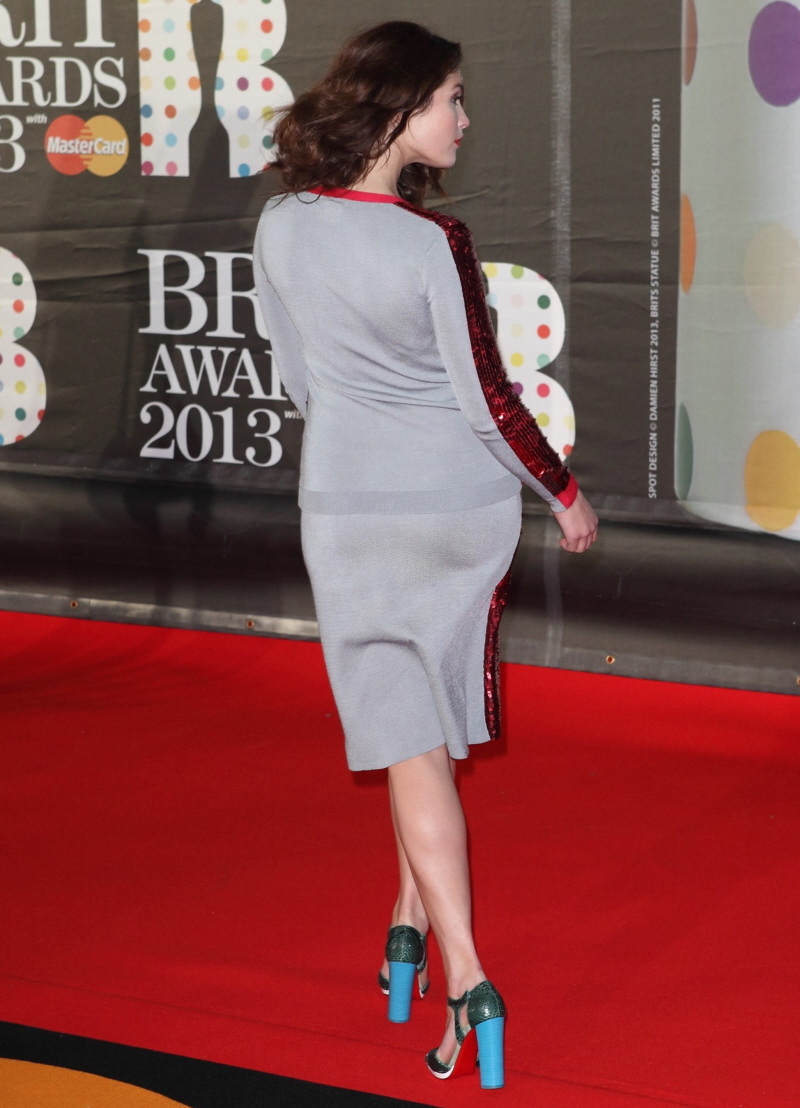 ONE DIRECTION. OMG.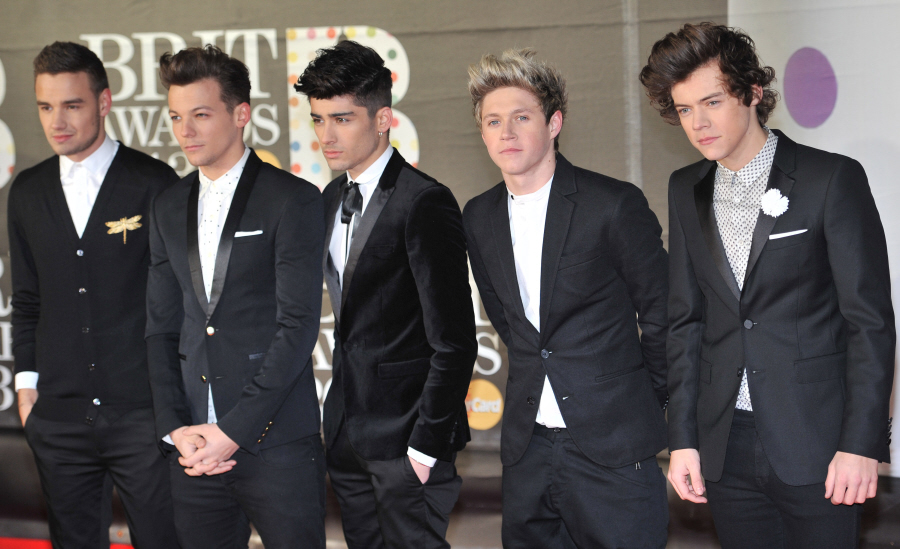 Justin Timberlake's Suit & Tie looks especially nice. This is the best suit he's worn in a while.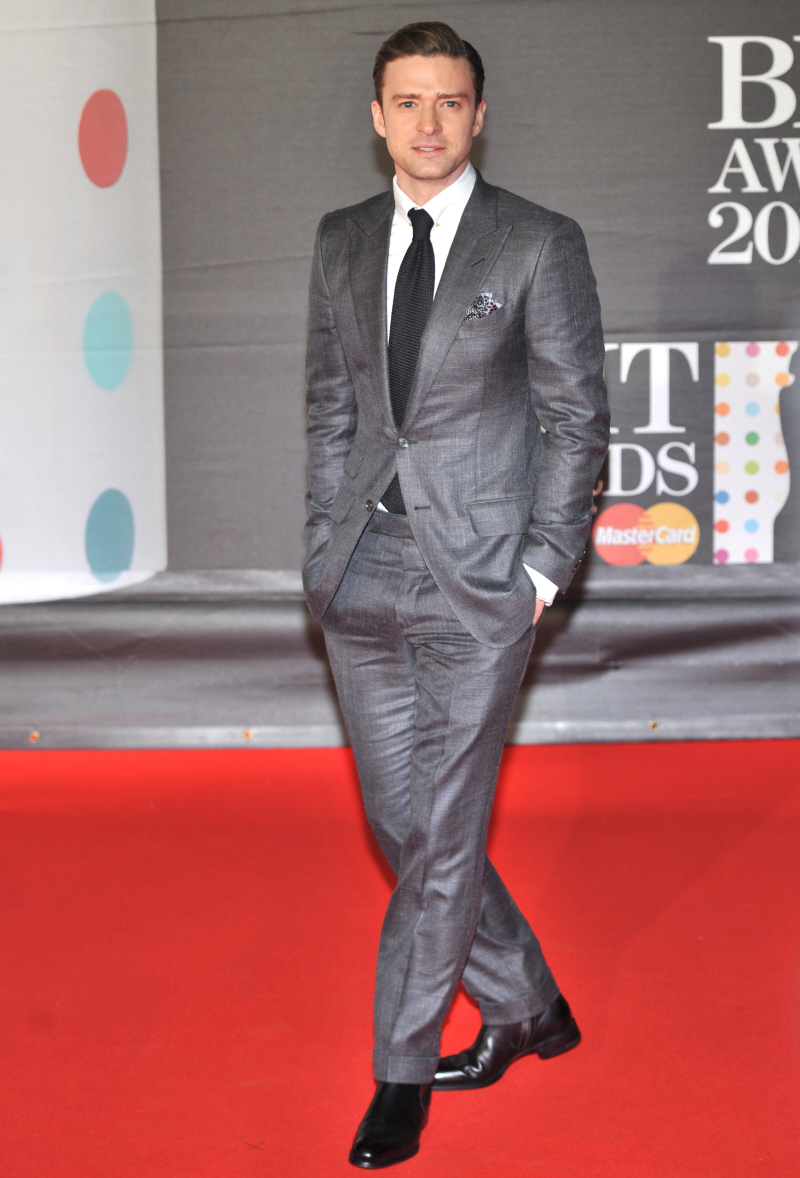 Jessie J in Versace. I like Jessie J and I think she has a killer voice. Her fashion leaves me cold. I just wish the V of this gown was pulled tighter – I feel like her tatas probably came out several times.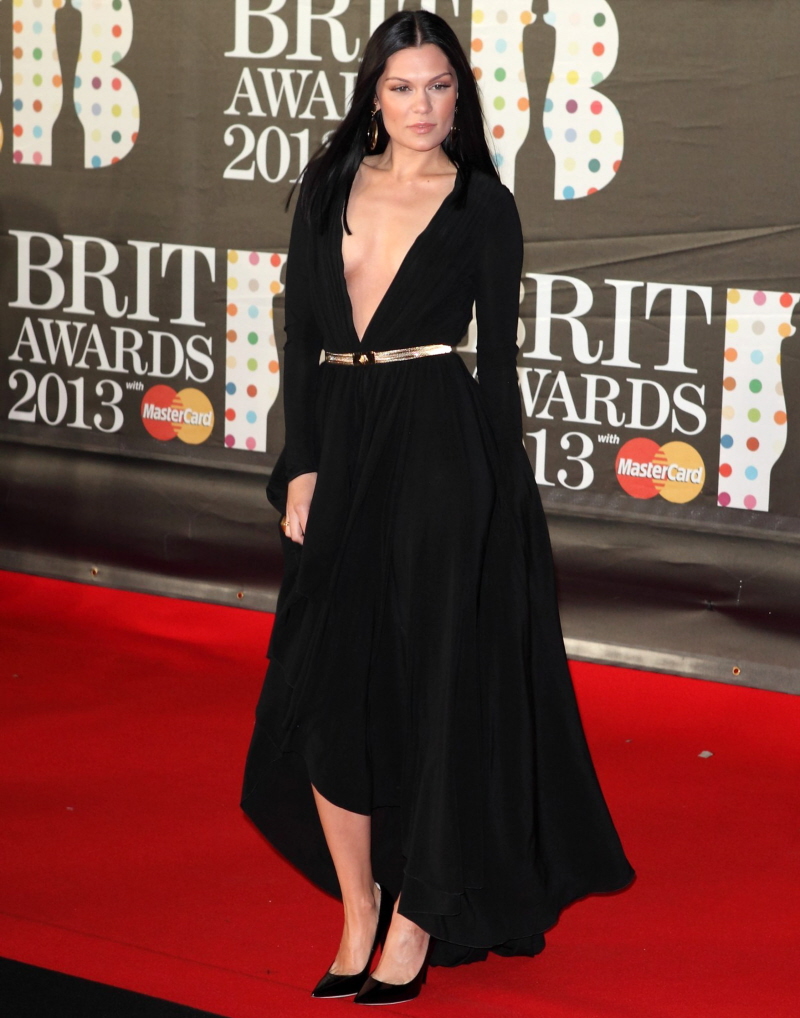 Berenice Mahlone in Donna Karan. Berenice is HOT. Like, really hot and sexy and sultry. She dresses like a bombshell most of the time too. It will be interesting to see if she can parlay that "sultry" quality into more work.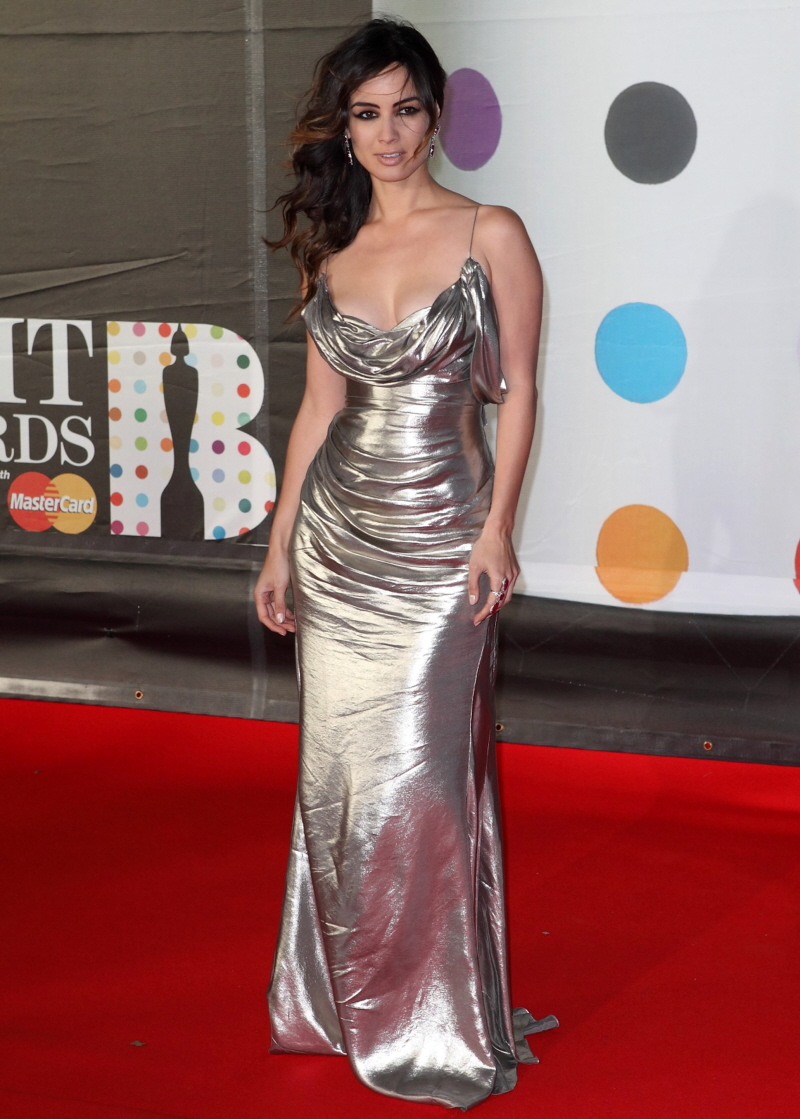 Rita Ora in Ulyana Sergeenko. Ugh. I just don't "get" Rita Ora. She just seems like a really budget Rihanna (even in how she looks and styles herself).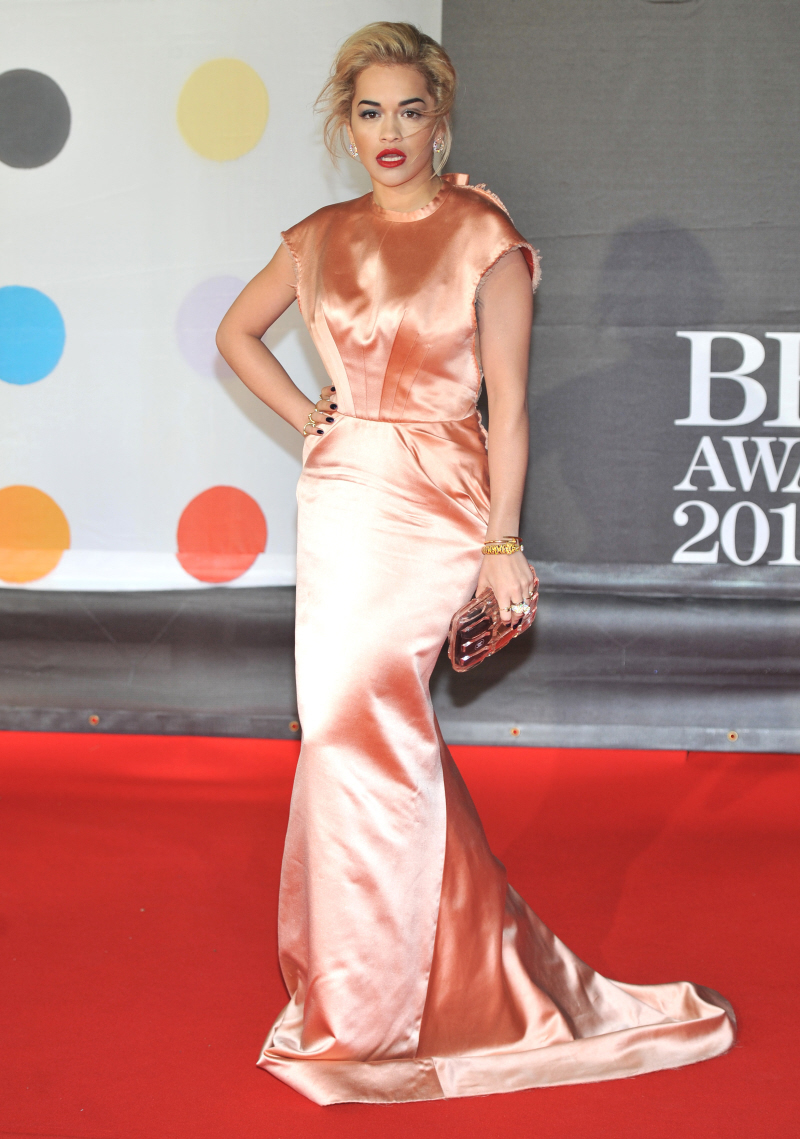 I think I finally figured out Paloma Faith – she is what happened when Lady Gaga and Lana Del Rey had a love child, and then they gave that love child lip injections and a horrible perm.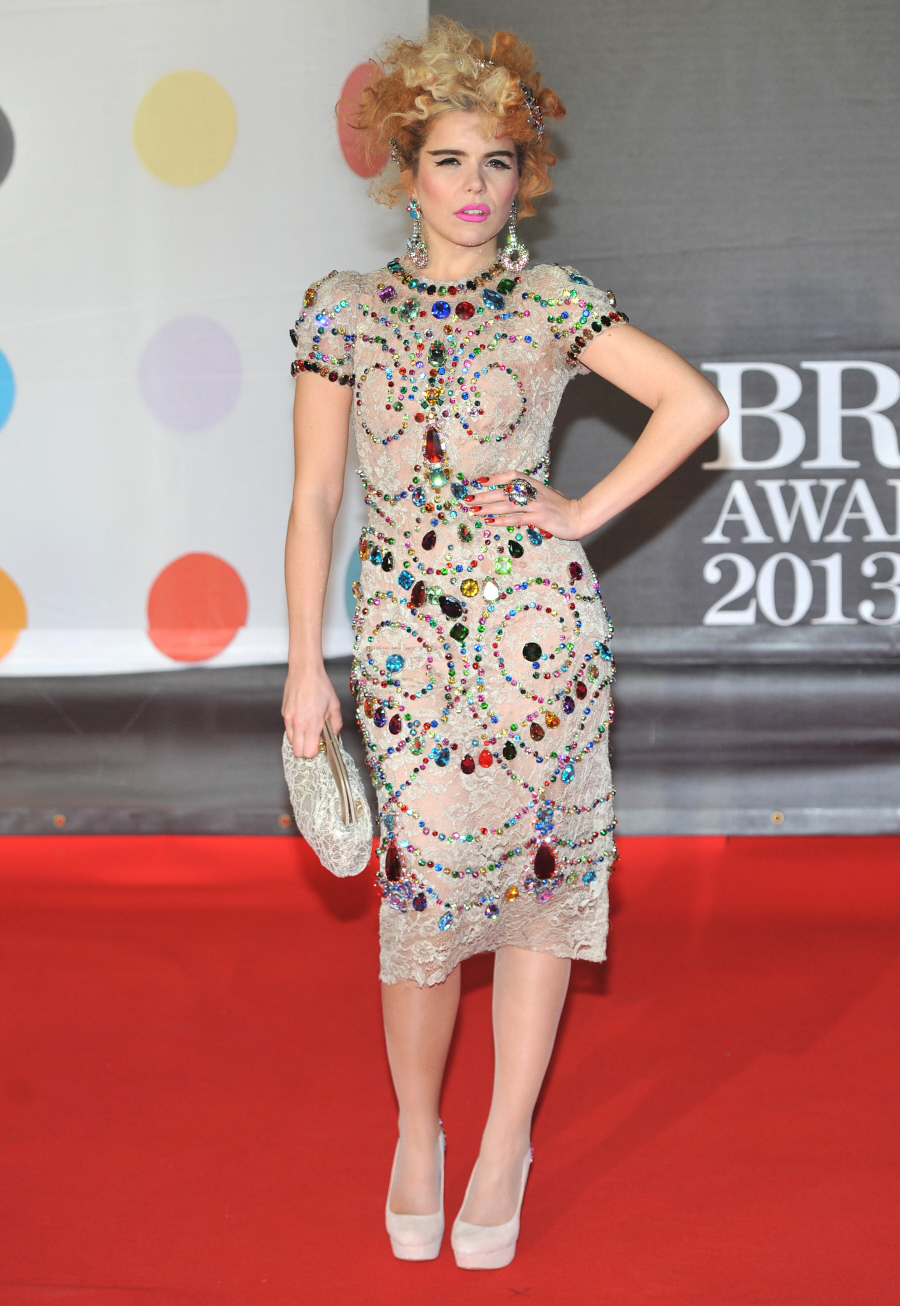 Speaking of Lana Del Rey, here she is in Chanel. She looks less duck-lippy than usual. Perhaps she donated some of her injections to Paloma?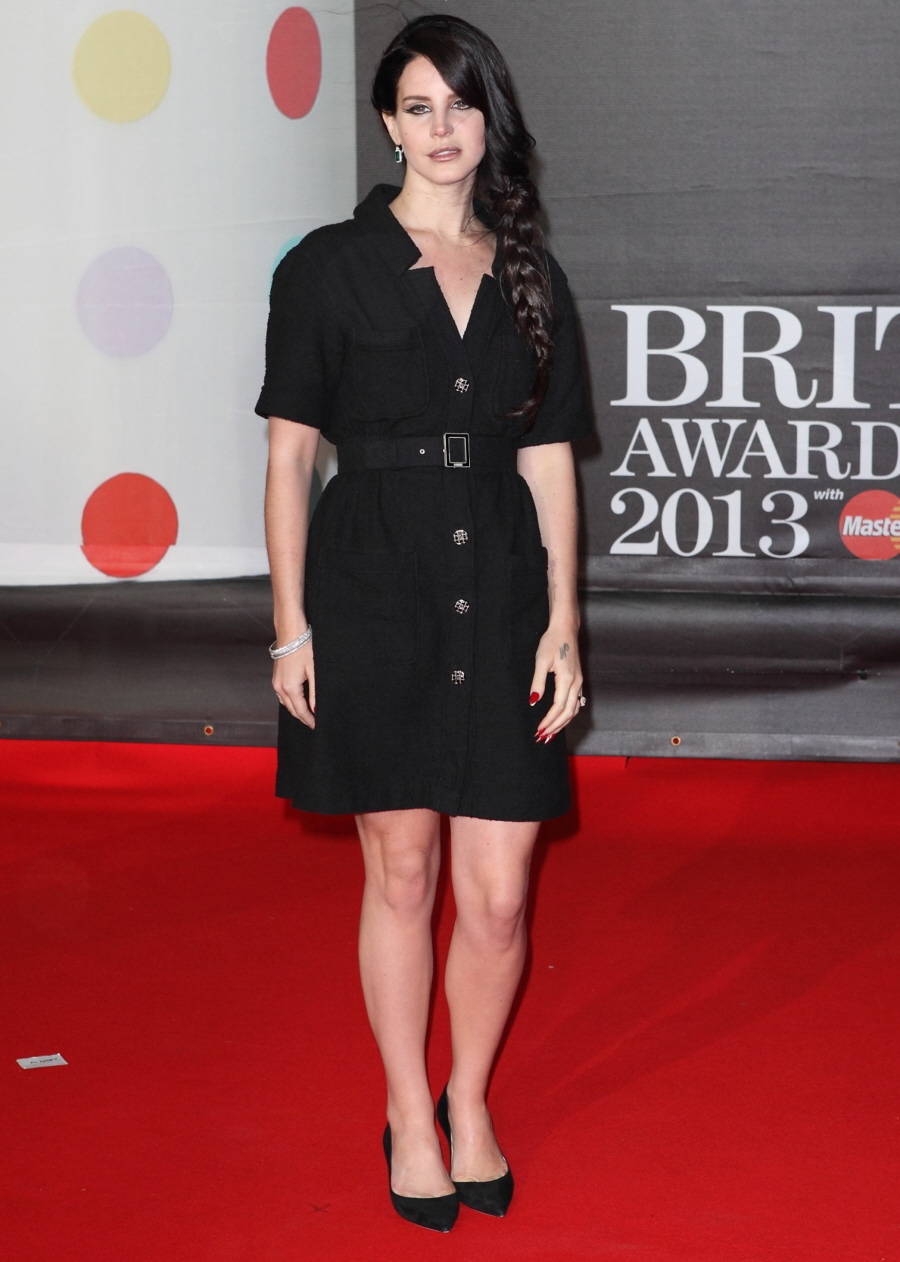 Photos courtesy of WENN, Fame/Flynet.