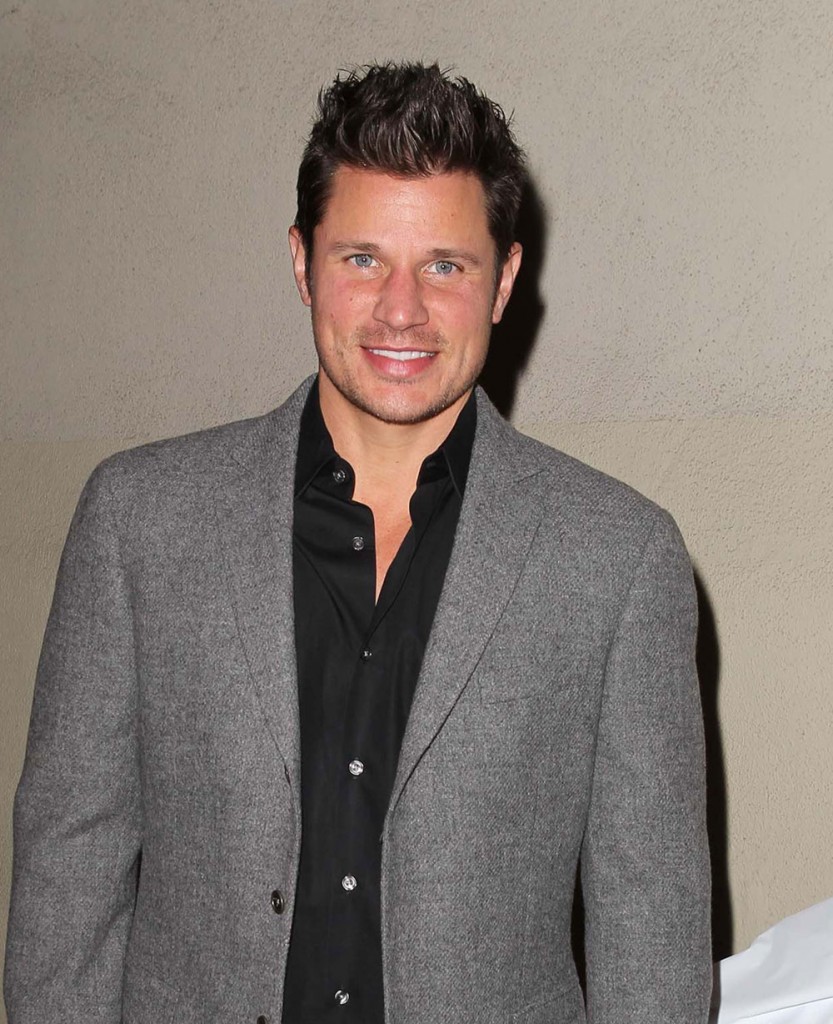 Star Magazine is reporting (via Radar Online) that married singer/reality star Nick Lachey spent an awfully long time hitting on a lovely brunette TV hostess who bears a mild resemblance to his wife, Vanessa Lachey. According to Star, Nick spent "hours heavily flirting" with a woman named Stuart Brazell at a party and was "begging" for her number. Nick and Vanessa have been married for just a year and a half and have a five month baby together. If this is true it's bad news for them:
The proud papa of baby Camden was spotted recently spending hours heavily flirting with sexy TV personality Stuart Brazell during a star-studded pre-Grammys party at Paramount Studios, according to an exclusive report in the new issue of Star magazine.

"He wanted to know everything about her," an witness dished to Star.

"You never would've guessed he's married with a baby!"

Star reports that the eyewitness also claims the 98 Degrees singer was seen begging Stuart for her number!

For all the juicy details on Nick's efforts to put the moves on Stuart pick up the latest issue of Star magazine — on newsstands Thursday.
I really hope this isn't true. I hope Nick was talking to this lady because they're working on a project together or because they're interested in collaborating or something. Her IMDB has her doing casting work for reality TV as well as several producing projects, so it's entirely possible they were talking business. Plus, I just don't see Nick as a cheater at all. I used to watch Newlyweds (don't judge!) and he always seemed so solid to me. He's a serial monogamist and I can't imagine that he would cheat on Vanessa at all, especially with a new baby at home. This is Star stirring up sh*t where there is none – I hope! But I've also heard of the nicest, most seemingly family-oriented dudes getting strange on the side. (In real life, not just celebrity land.) Maybe I shouldn't be so naive.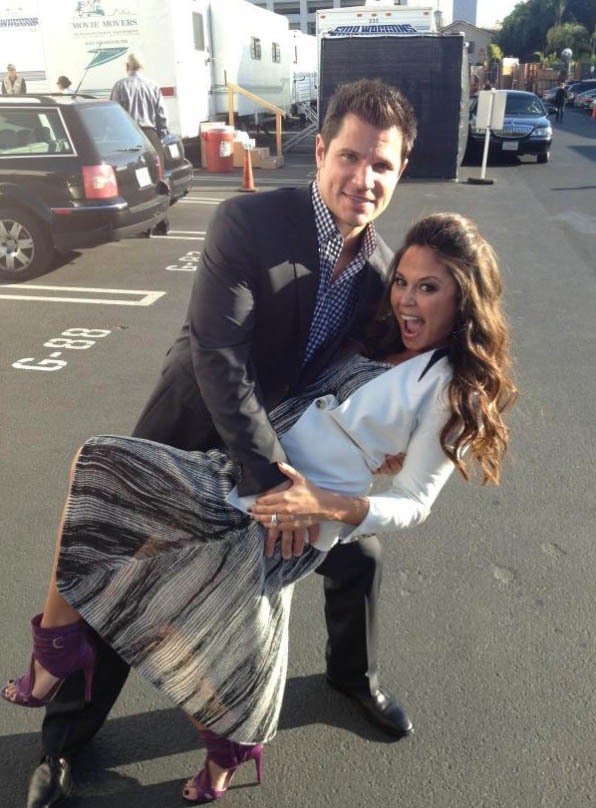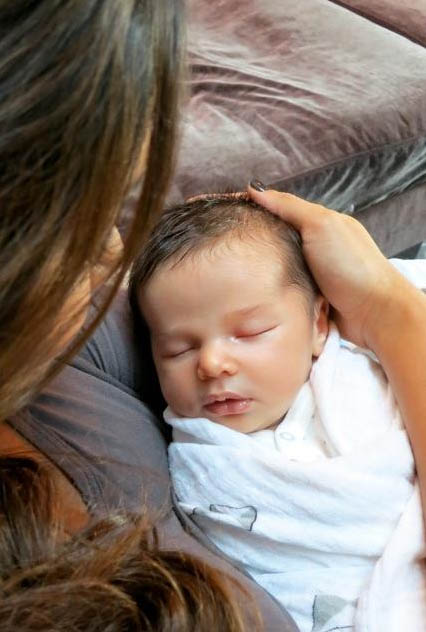 Nick is shown in the header photo on 2-8-13. Other photos from Twitter