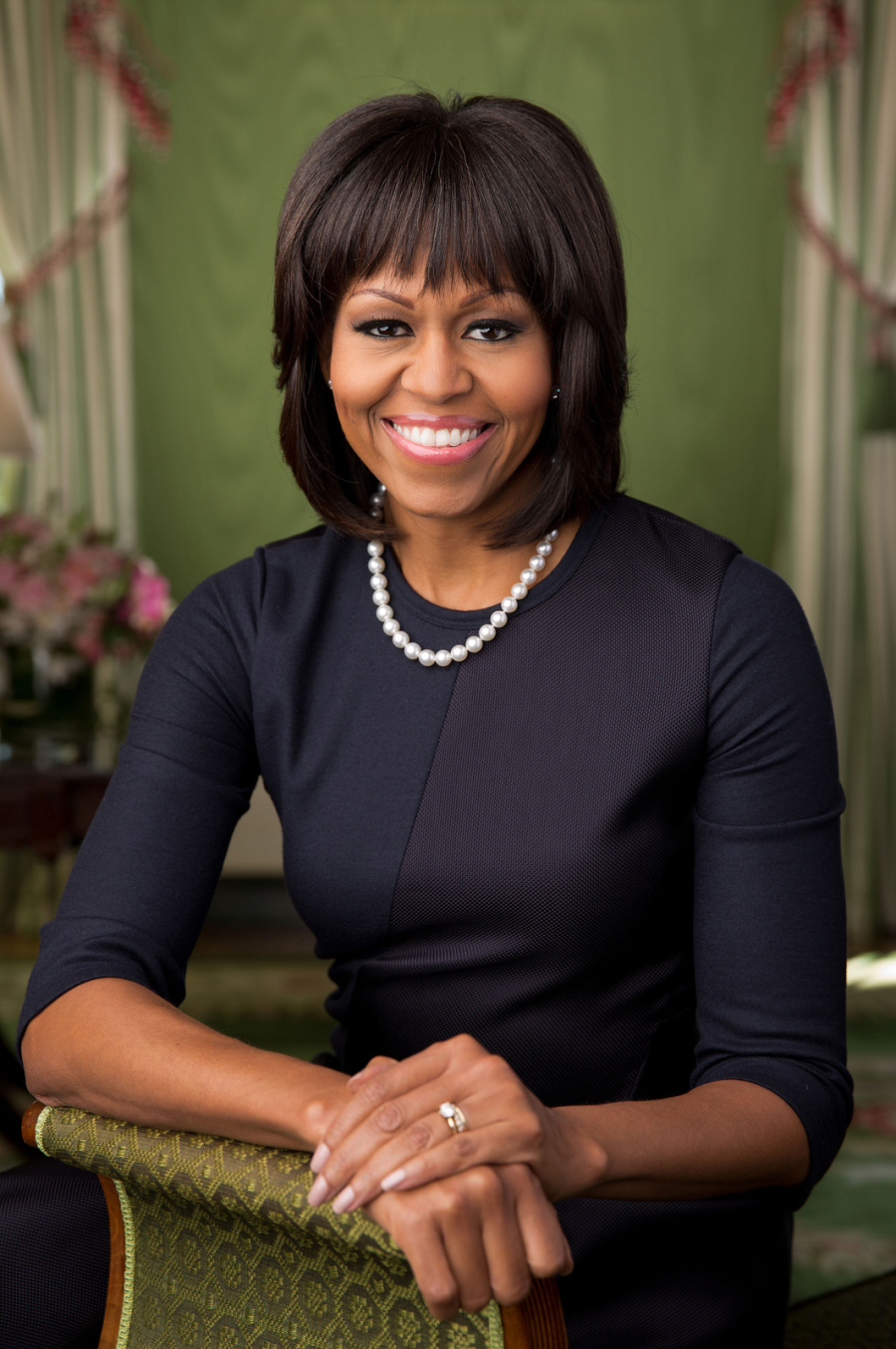 Here's is Michelle Obama's latest official portrait, now with extra bangs. I believe this is FLOTUS's second "official" portrait because every president and every first lady gets a new portrait for each term. Pres. Obama did his second portrait a few months ago. There's actually a reason for the president to get an official portrait – that's the portrait which will hang in every federal government building in the world. I'm not sure why Michelle needs an official portrait…? Maybe it's just "what's been done forever and ever."
The portrait was done by Chuck Kennedy, and in the first moments of the big reveal, Us Weekly has already pointed out that Michelle has chosen to keep her arms covered up this time around, unlike her first term portrait (below):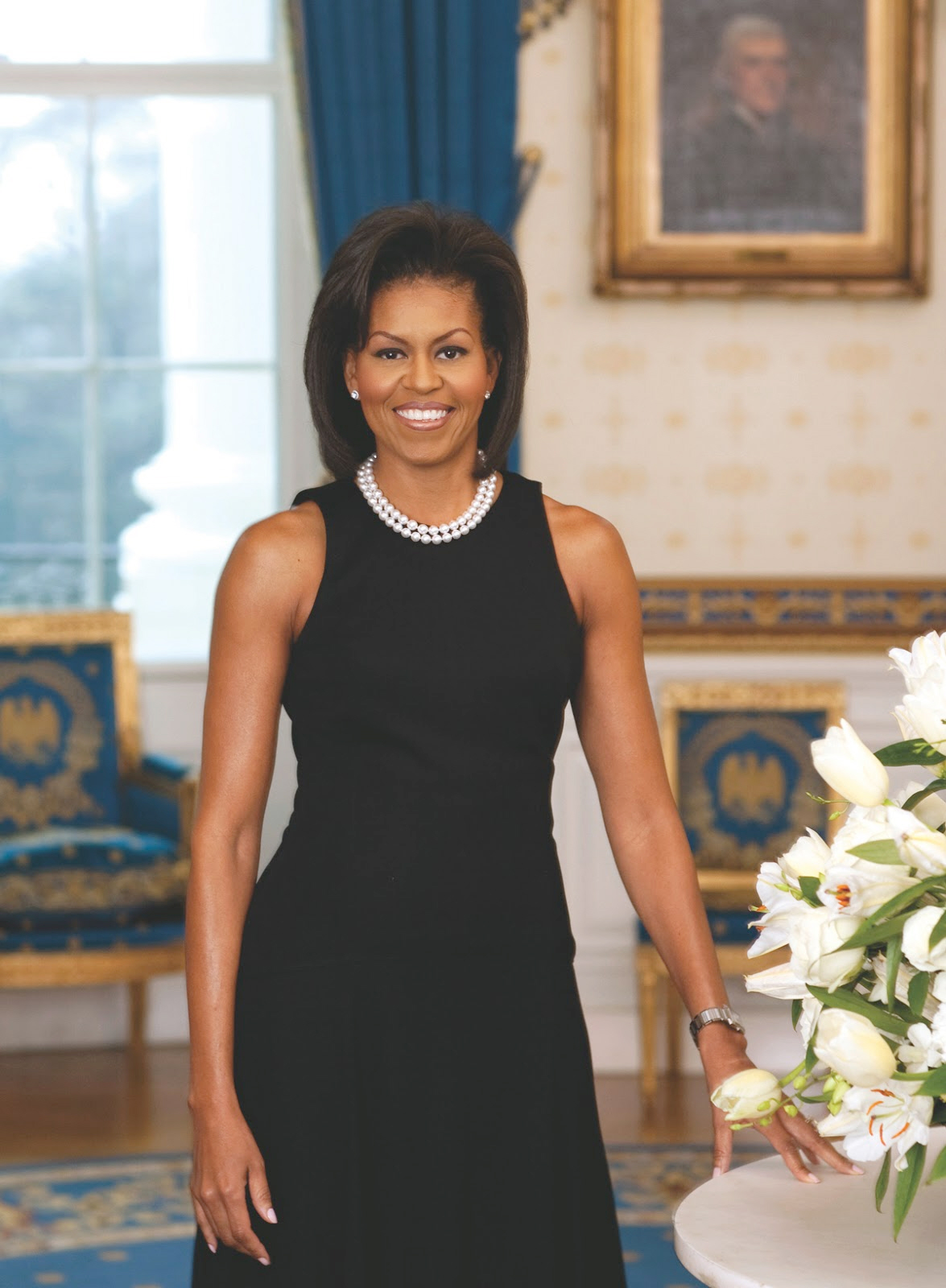 I kind of like the first-term portrait more, arms and all. Her arms are amazing. GAH. And obviously, the biggest difference with this portrait is that Mobama's hair has changed dramatically because of mid-life crisis bangs. Incidentally, I've heard a lot of theories that the bangs aren't really hers, that she's just wearing a wig. I don't know… I really don't. It wouldn't surprise me if Michelle was wearing some weaves or maybe some clip-on extensions sometimes, but I don't think she would go full-on wig, right?
Here are some more photos from the White House Flickr page: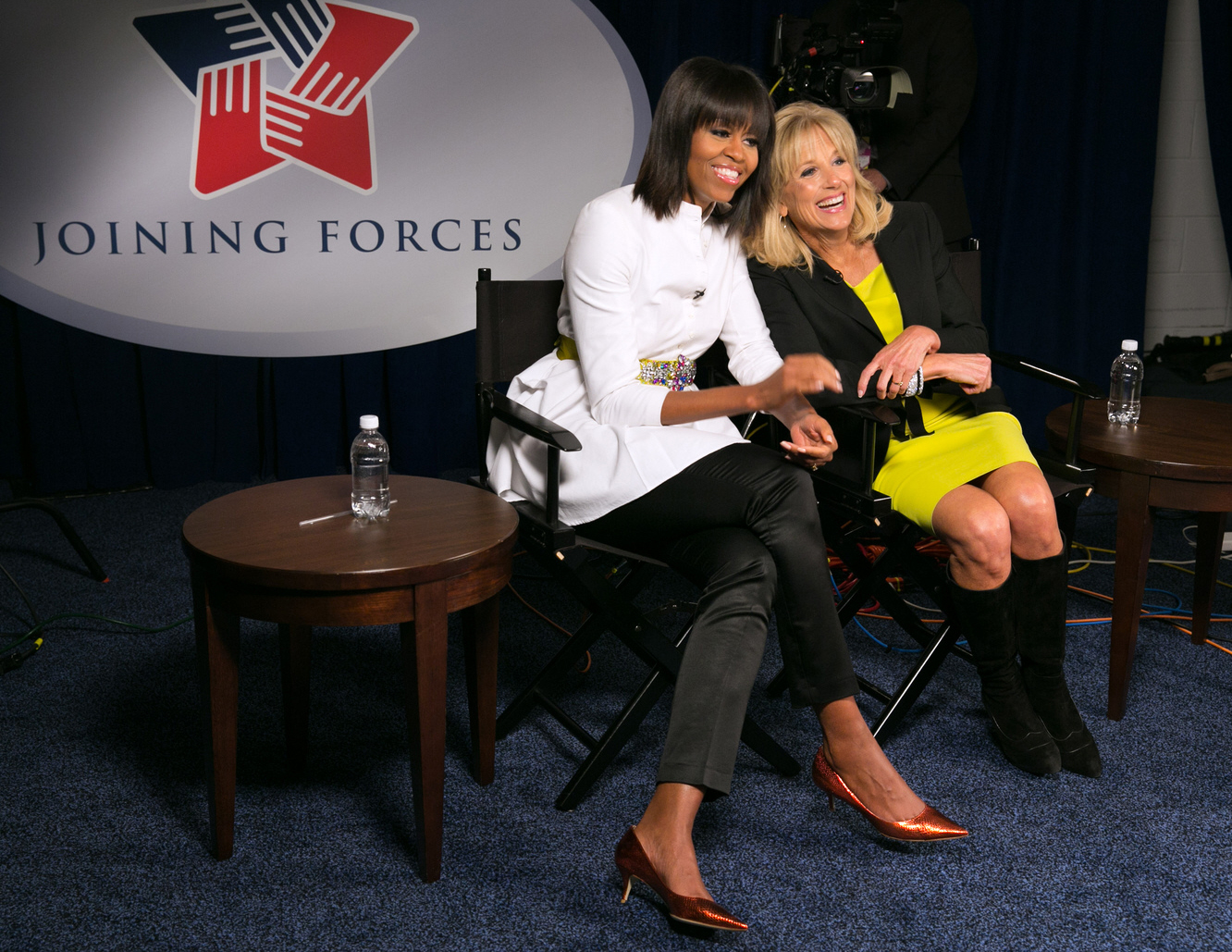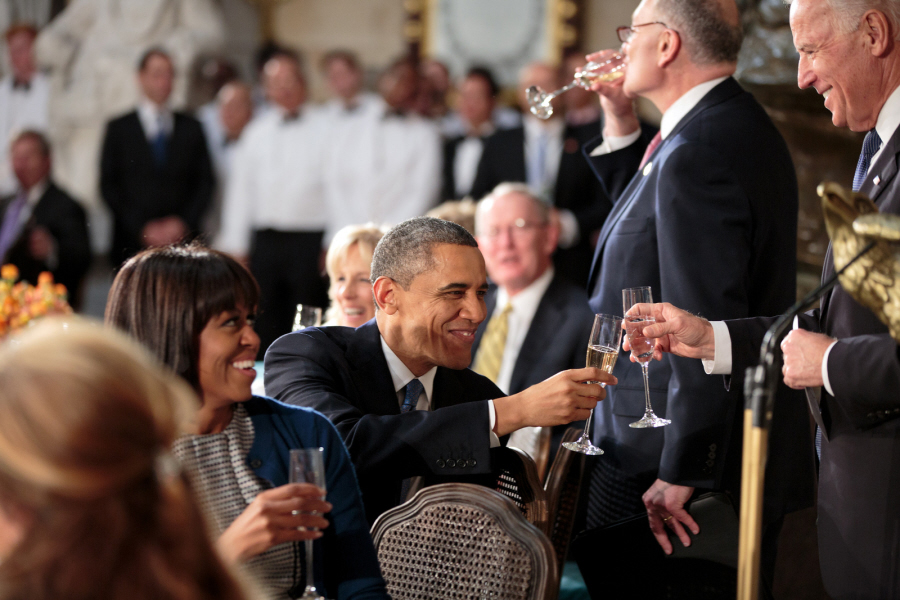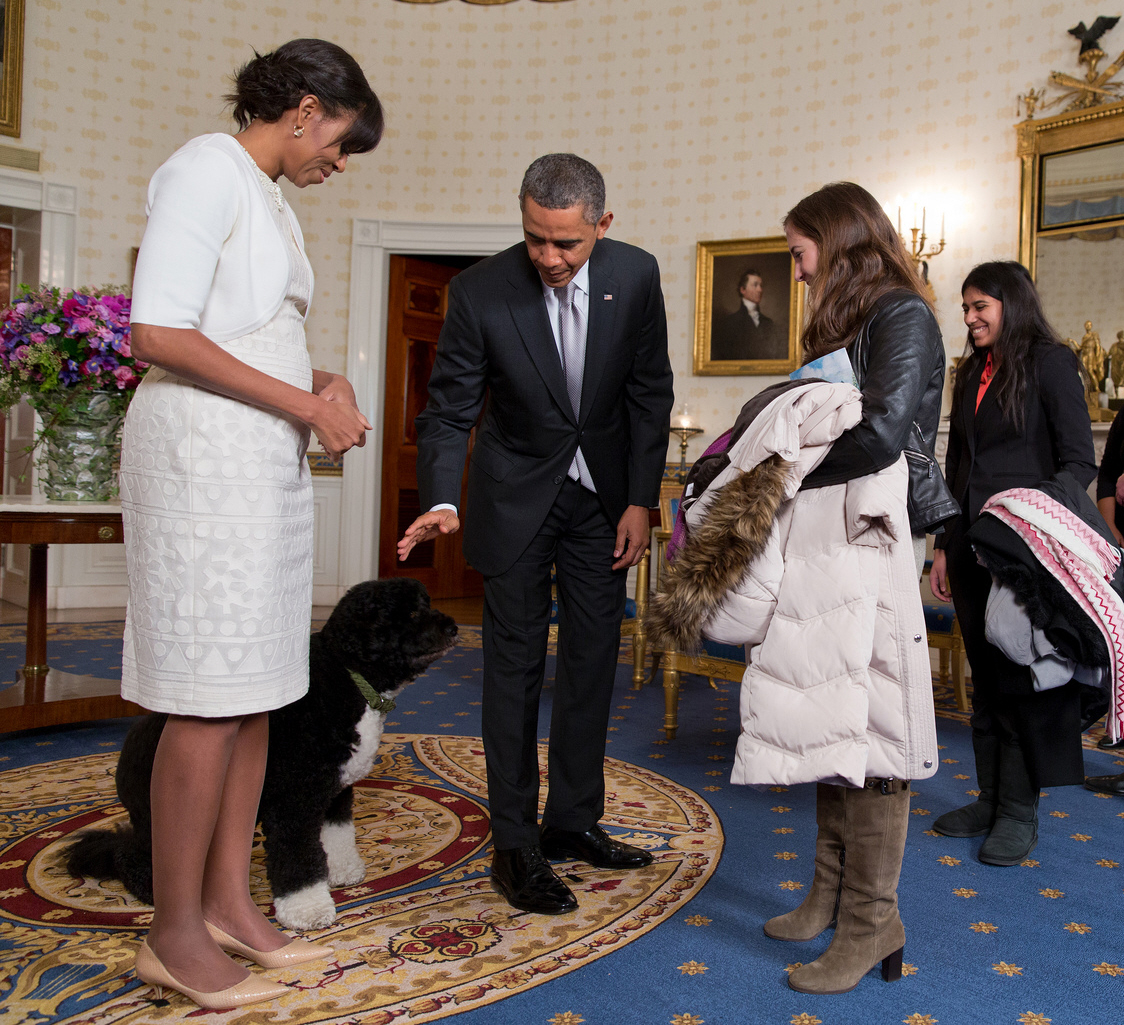 Photos courtesy of the White House's Flickr page.