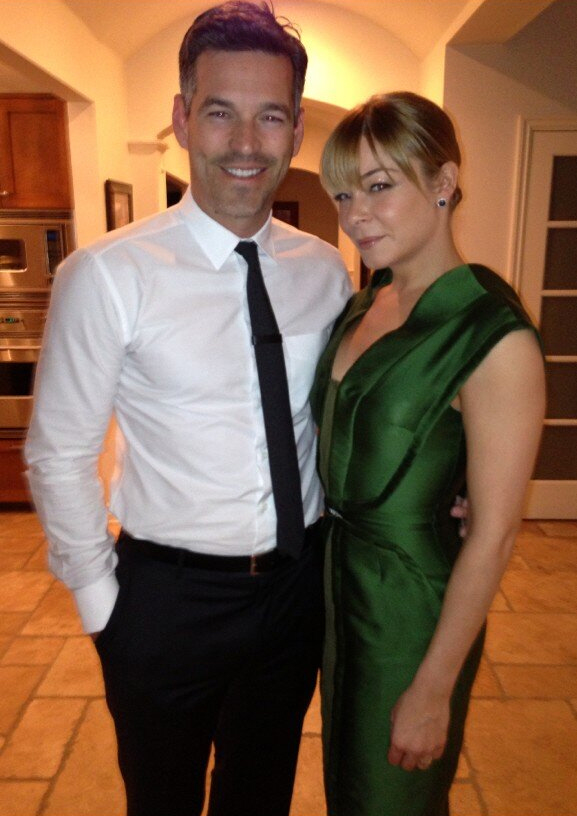 LeAnn Rimes went to the Oscars TOO, you guys! No matter that no one got any photos of her at any of the Oscar parties or anything. No matter that the only photos of LeAnn in her Oscar gear are from her Twitter account. PAY ATTENTION!!! So, yes – these are a few photos of LeAnn from her Twitter. It seems that she and Eddie got all dressed up so that she could appear on Piers Morgan? I guess Piers did some kind of "Live After the Oscars" thing on CNN, and LeAnn was one of the guests. Sure. I tried looking for some coverage of it, but no one seems to care so I won't either. LeAnn's green dress is vintage (according to her). It looks nice on her.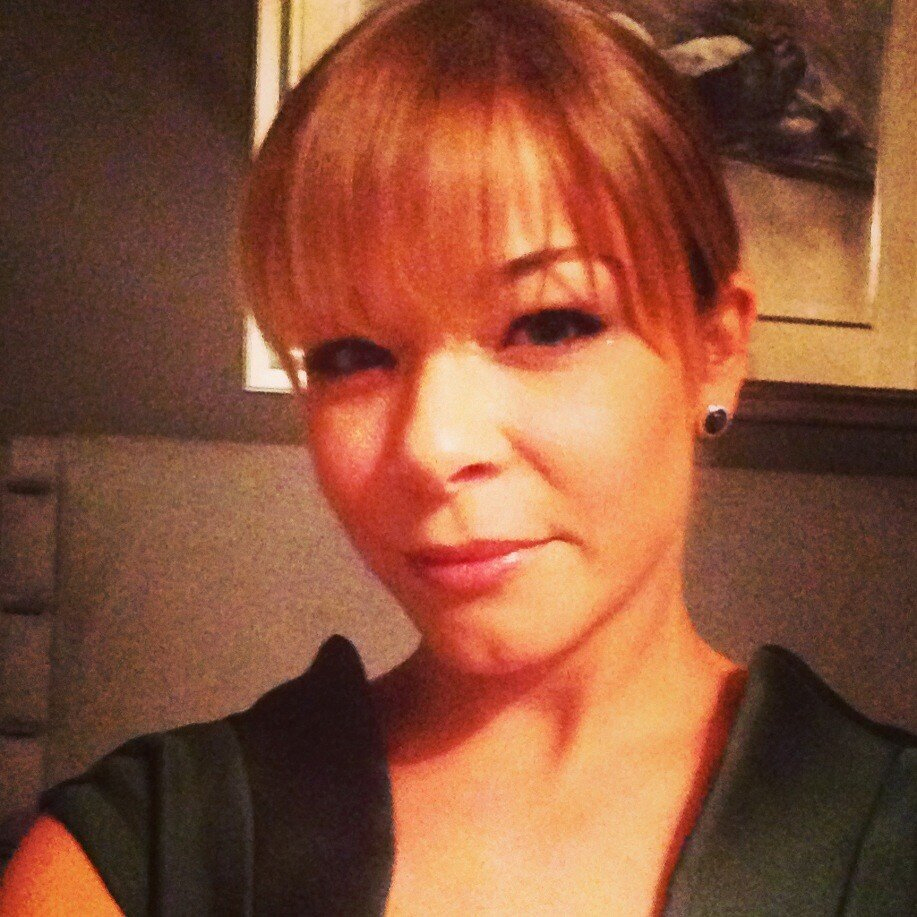 We've also got some photos of LeAnn, Eddie and Eddie's sons earlier on Sunday. According to Fame/Flynet, they were "running errands and then watching her son play T-ball with husband Eddie Cibrian in Los Angeles." STEP-son, Fame/Flynet. Step-son. LeAnn's outfit in these photos is… um… I was going to say "cracked-out" but that's not it. Even a crackie like Lindsay Lohan wouldn't have put this combination together. Maybe it's just a case of LeAnn throwing together whatever was clean… but I think she actually looks like she was TRYING for some kind of interesting look.
As for those rumors that LeAnn would possibly join the Real Housewives of Beverly Hills, Brandi Glanville told People Magazine: "That's all a farce. She wouldn't do it. They didn't offer it. She squashed it on Twitter. My people would never do that to me. It wouldn't happen." As you know, Brandi was also at the Oscars, but she had a real job with ABC. You can see photos of Brandi here. She looked super-trashy, but at least she was following the biggest trend of the evening: boobs.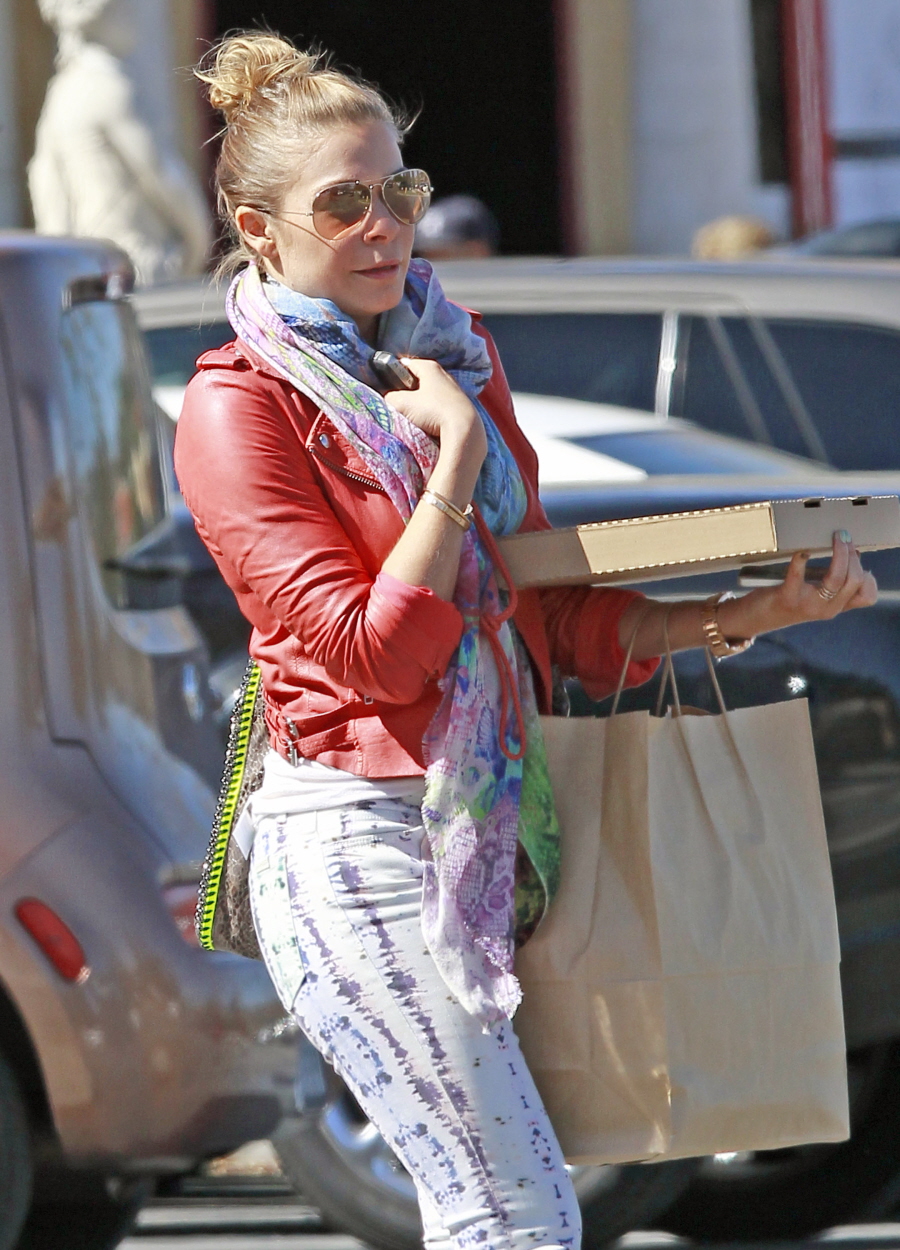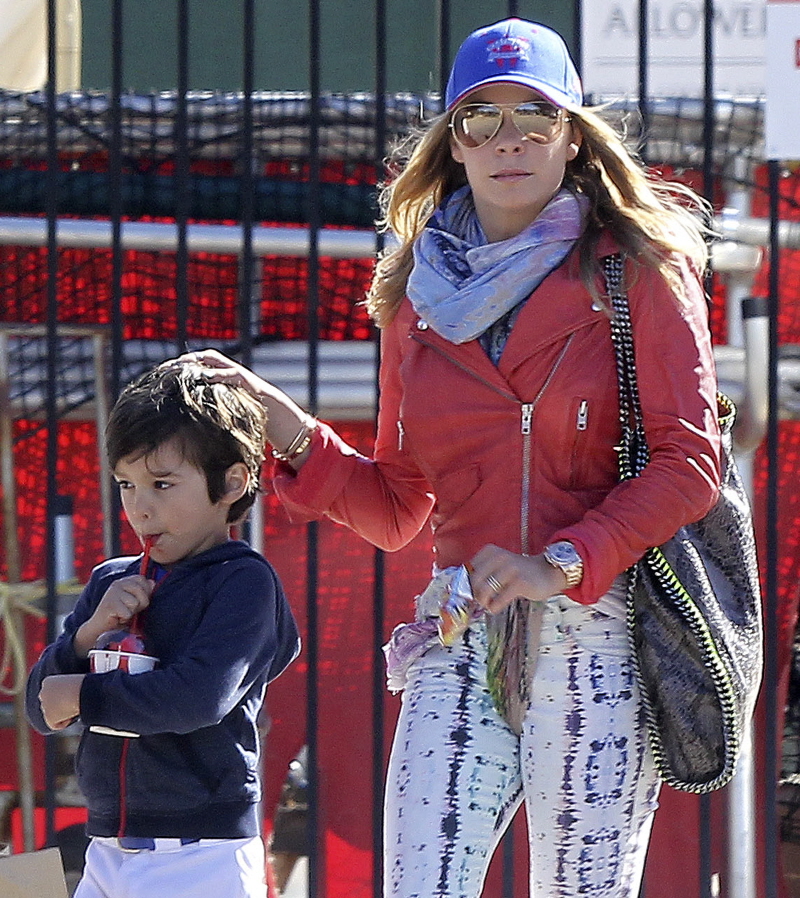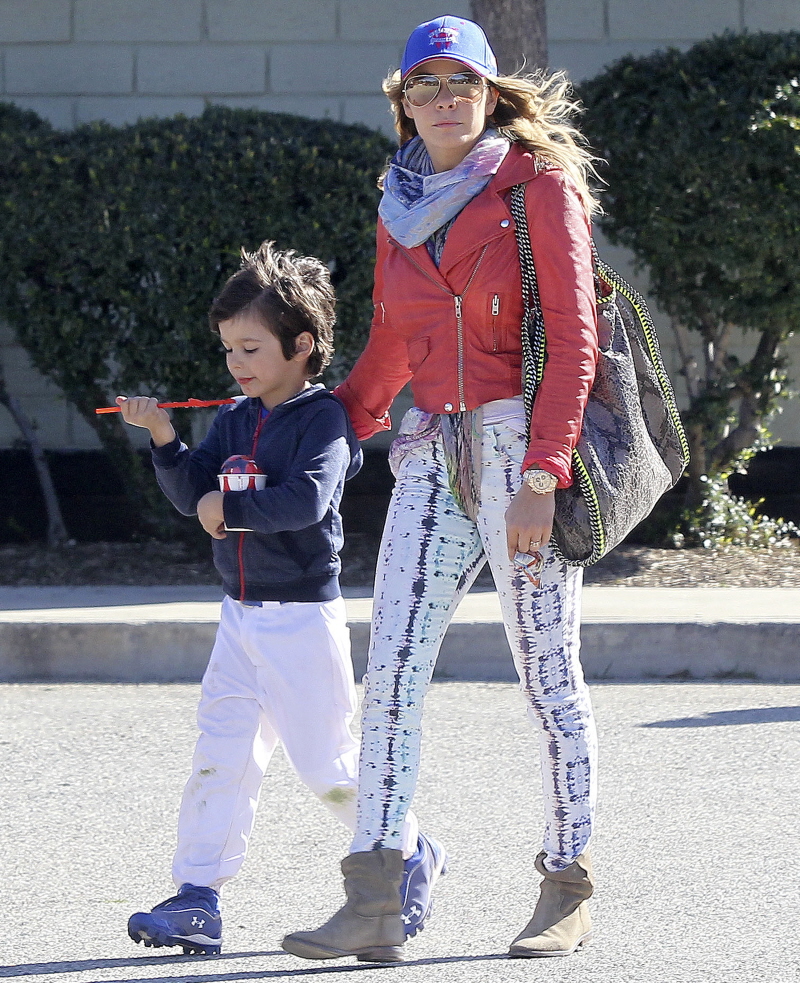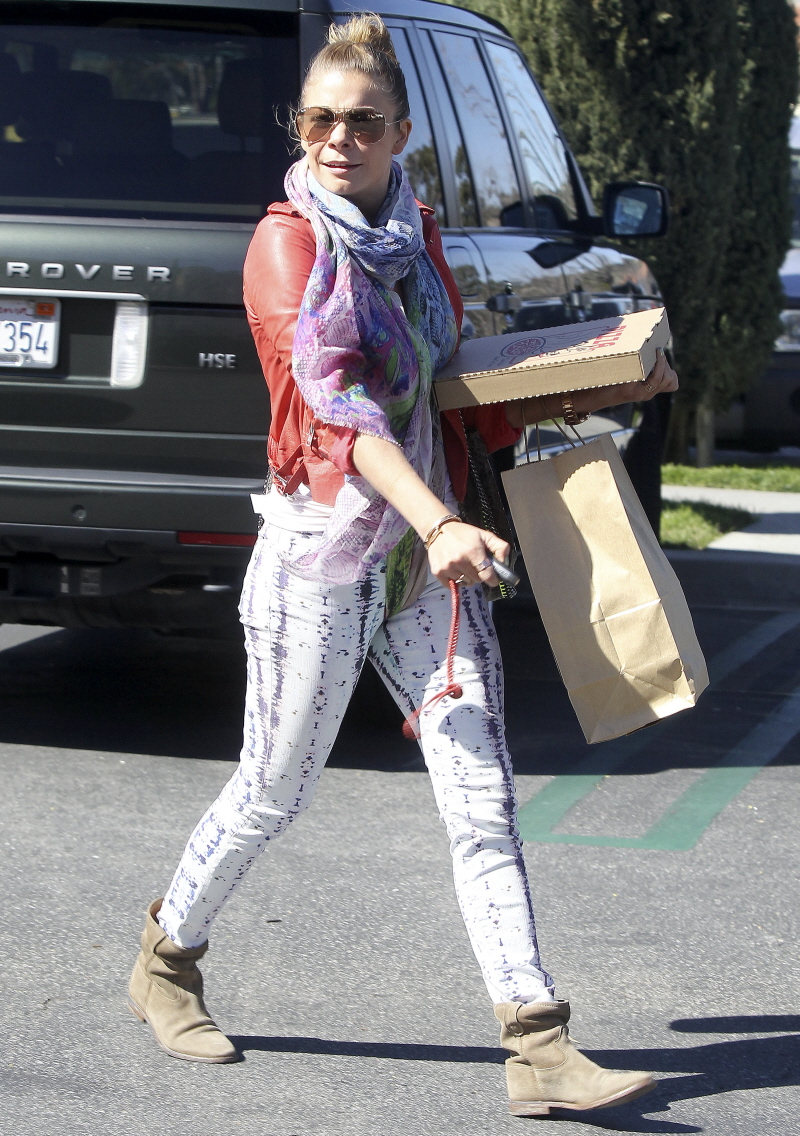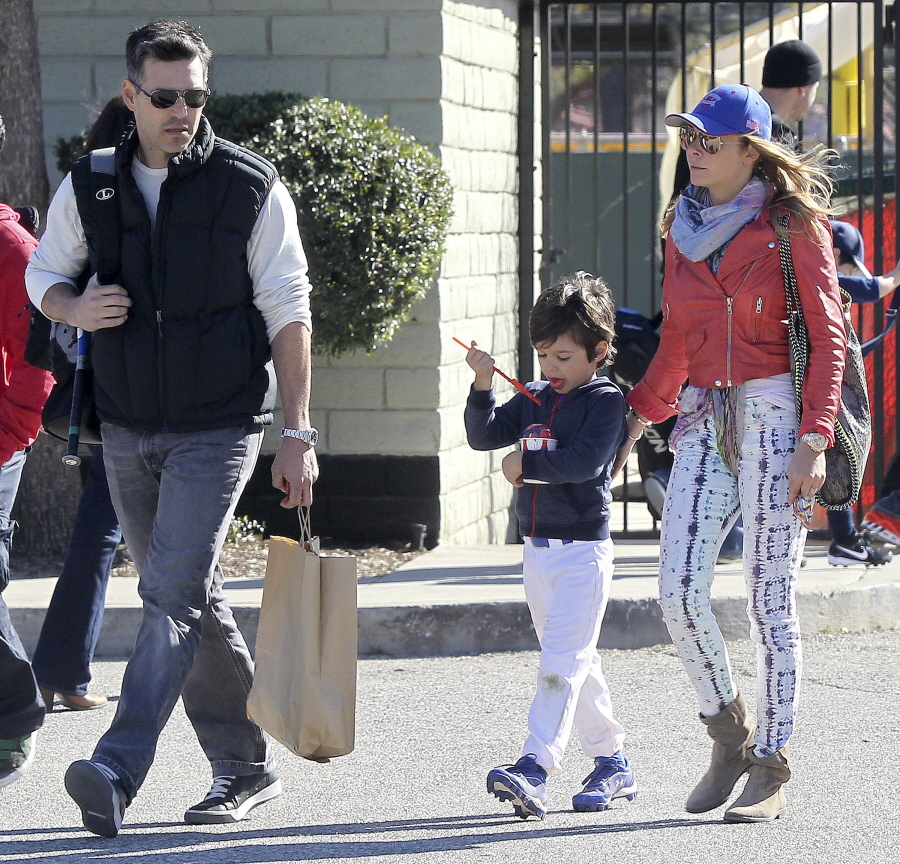 Photos courtesy of Fame/Flynet and LeAnn's Twitter.