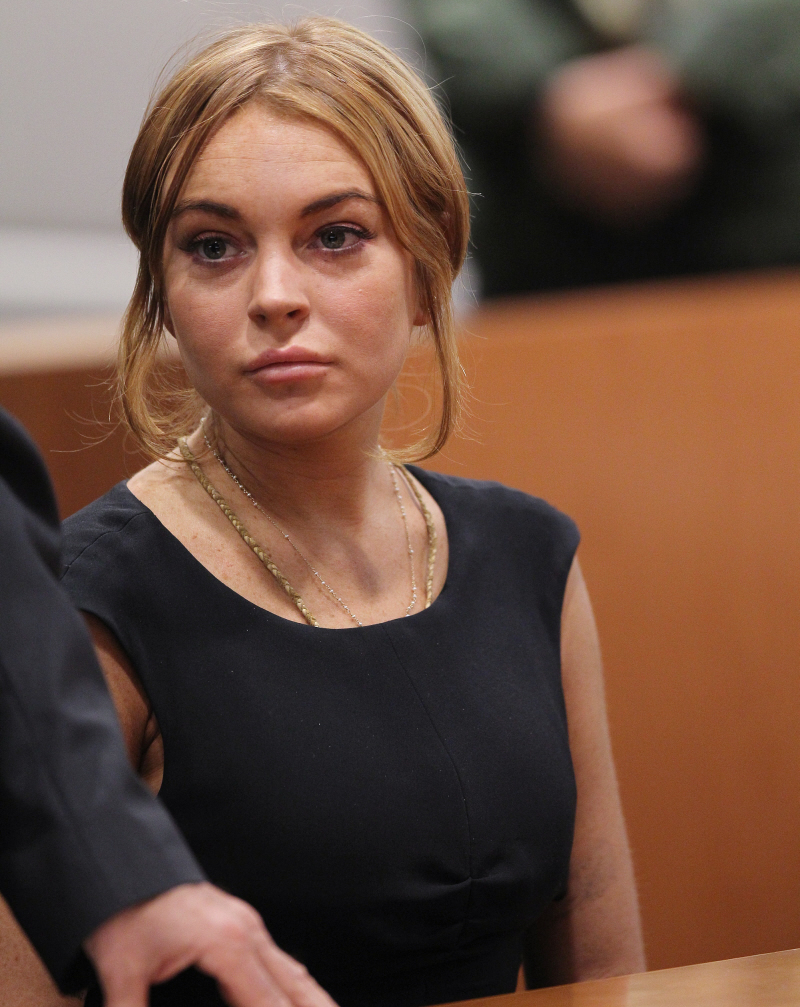 This is going to shock you to your very core! Prepare yourselves – Lindsay Lohan has just been hit with yet another tax lien! I KNOW. I cannot believe it. Not our upstanding crackhead, she would never! From what I remember, Lindsay's tax situation was and is a mess in 2009 and 2010, and those are the back-tax liens she's been dealing with so far. But now TMZ says that Lindsay's tax situation was also pretty crackie in 2011. Shock!
If blowing off taxes was hockey … Lindsay Lohan would've scored herself a hat trick … 'cause the actress has just been hit with a tax bill for 2011 … the 3rd straight year she stiffed the government.

This time, it's the State of California that's trying to collect … claiming LiLo owes $56,717.90 for unpaid income tax for 2011.

In case you're keeping score … the IRS was all over Lindsay's ass for unpaid federal taxes for 2009 ($93,701.57) and 2010 ($140,203.30).

Lohan was able to clear her 2009 debt thanks to a $100k check from her old pal Charlie Sheen … but it seems like she's on her own for 2010 and 2011.

We reached out to Lohan's camp for comment — so far, no word back.
2011 was also the year she got paid for her Playboy pictorial too, right? Those photos were published in the January 2012 issue – meaning she got paid in the tax year of 2011. And Playboy has been her biggest paycheck in years too – reportedly, she got less than a million dollars, but it was something in the neighborhood of $900K. What do you want to bet that she's also got unpaid federal taxes for 2011 as well? And 2012? Well… my taxes are still unpaid for 2012 too, so maybe I have something in common with crackie.
As for how Lindsay will ever crawl out of debt, the only person giving her any kind of chance these days is Charlie Sheen. Ol' Charlie has hired Lindsay to guest star on his dumb FX show Anger Management:
Charlie Sheen helped Lindsay Lohan pay off her IRS debt with a $100,000 check. Now the troubled actress will appear on his FX comedy series Anger Management. In her first TV gig since her universally panned starring turn in the Lifetime movie Liz & Dick, Lohan has signed on to guest star as herself in an upcoming episode of Anger Management slated to air in April.

In the episode, Lohan develops a romantic relationship with Sheen's character after becoming his therapy patient. The casting reunites the two actors, who also co-star together in the upcoming Scary Movie 5 (photo on right) and appears to be a publicity stunt for the film, which also debuts in April. Currently in production on a 90-episode back order, Anger Management, produced by Lionsgate TV and distributed by Debmar-Mercury, airs Thursdays at 9:30 PM.
Ugh. I really do wonder about their relationship… is Charlie just taking an interest in a hot mess because she reminds him of himself? Or is Charlie's interest in Lohan… dirtier? Grosser? I don't even know.
Also – TMZ has a weird story about how Lindsay's new lawyer Mark Heller is screwing up her case royally. You can read that story here.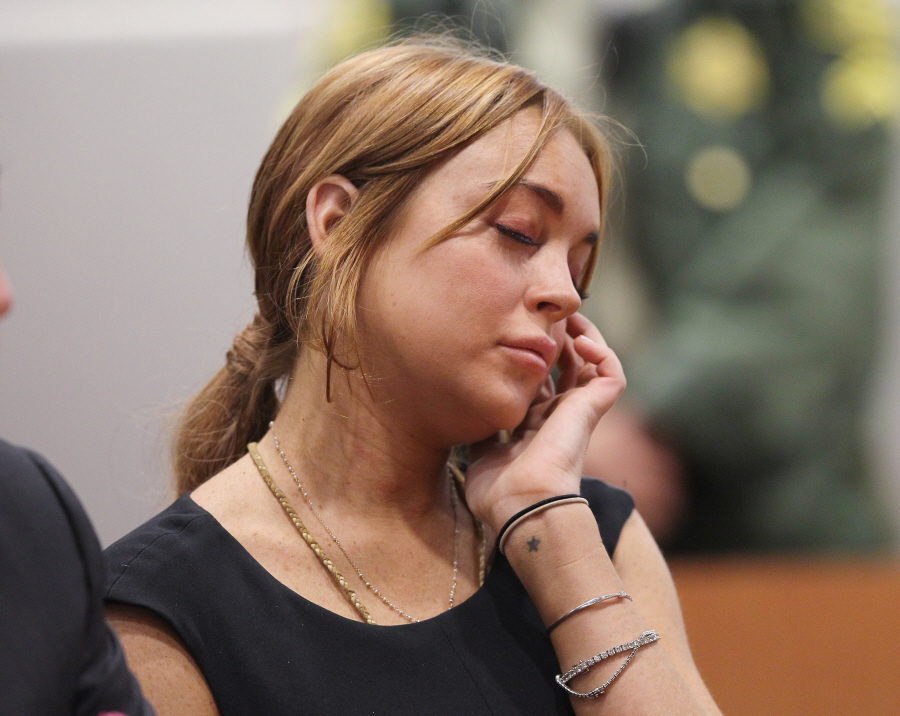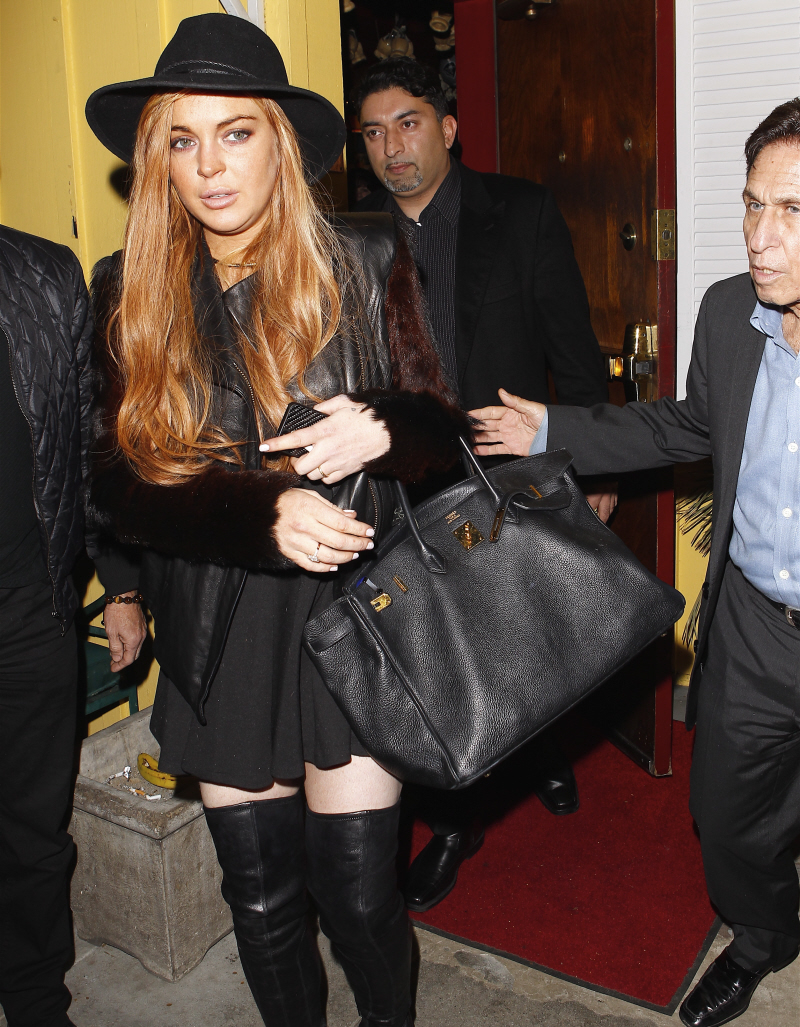 Photos courtesy of WENN.