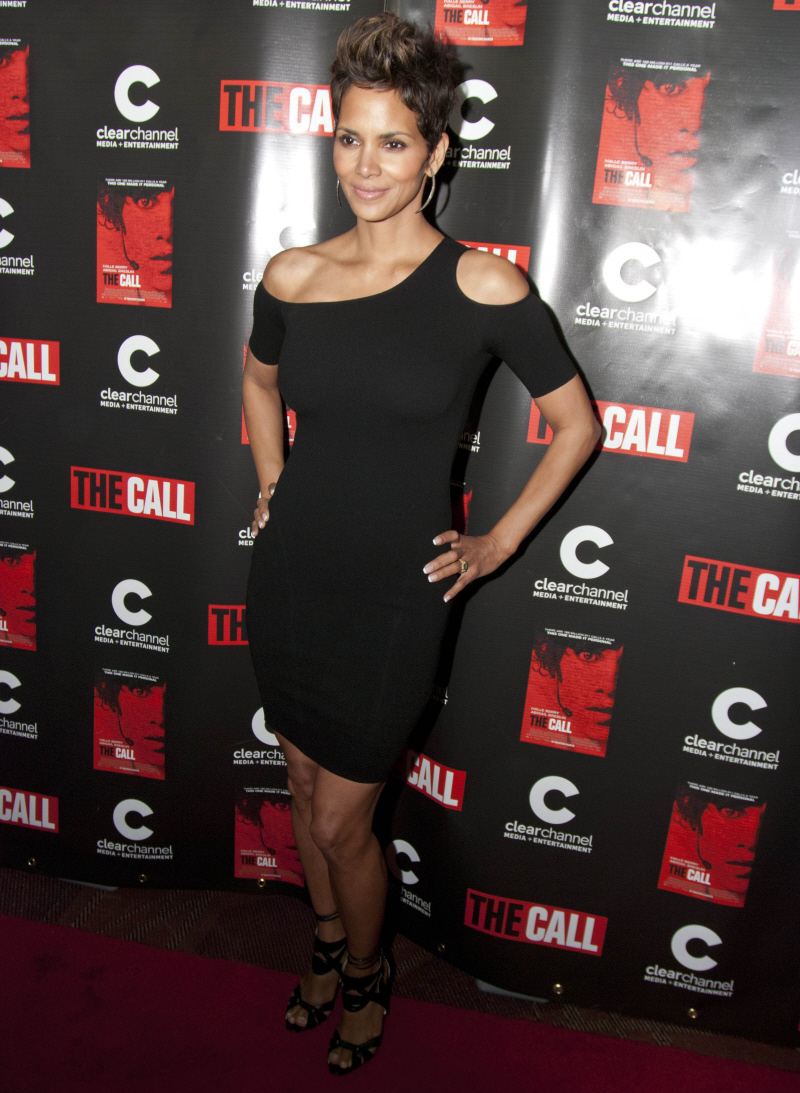 Here are some new photos of Halle Berry at the Chicago premiere of her new film, The Call. I don't know who made Halle's little black dress – it doesn't look new, does it? This looks like something she's had in her closet since the 1990s, not that there's anything wrong with that. Halle was at the premiere with her costar Morris Chestnut (that man is FINE) and no Olivier Martinez. Hunh. It feels like it's been a while since we've seen Olivier and Halle out together, but maybe that's just because I haven't been paying attention to her recently.
Maybe Olivier didn't come out for this premiere is because… who does first premieres in Chicago these days? Maybe the film was set in Chicago (?), but it wasn't filmed there, so I don't really get it. The off-the-radar premiere might not bode well for the film, which doesn't look that amazing anyway. I mean, if you're into budget-looking suspense-horror-thrillers, then you might be into this:
Eh. I would watch it on TV. It's been a while since Halle's had a hit movie, right? Her box office appeal has always been hit-or-miss. Maybe this was just a cheap film to make and they're barely spending any money on promotion and then they'll just sell it like crazy overseas and it will make some money.
Incidentally, as I mentioned in that Fassbender post earlier today, Halle is rumored to be joining the cast of X-Men: Days of Future Past, revisiting her role as Storm. I can't imagine this will be some meaty role, but it might be interesting.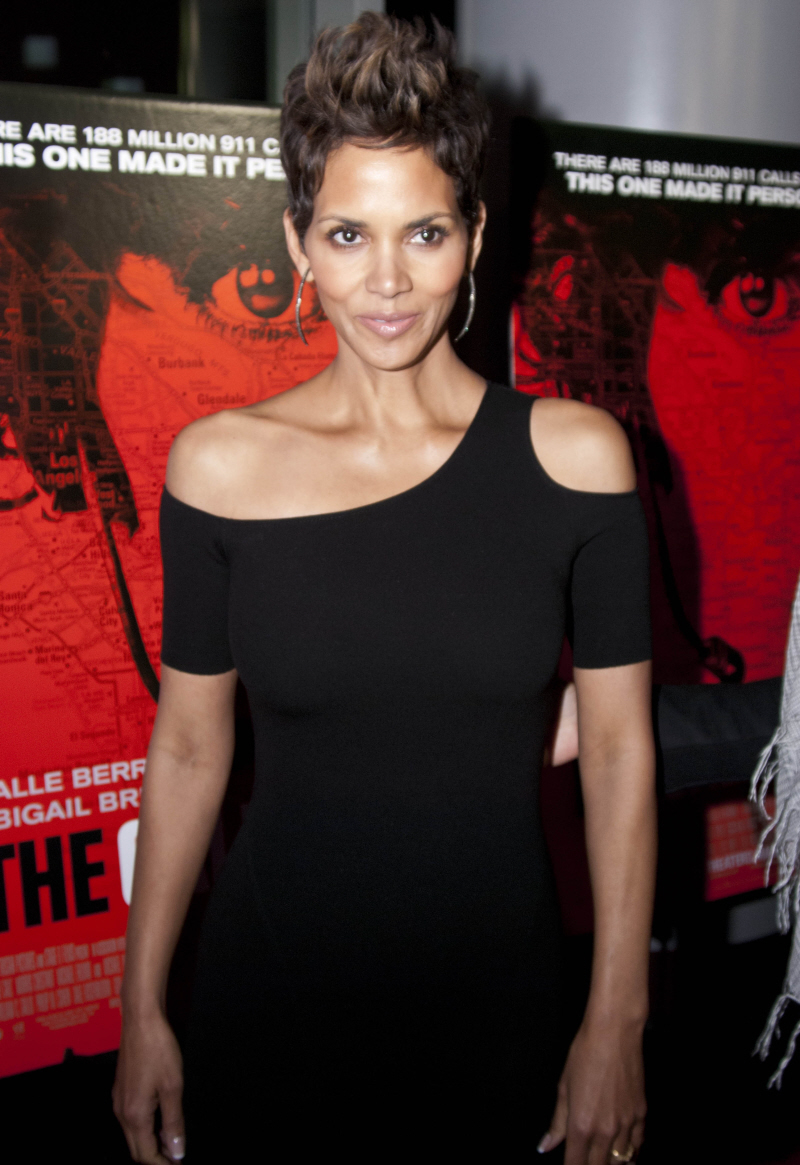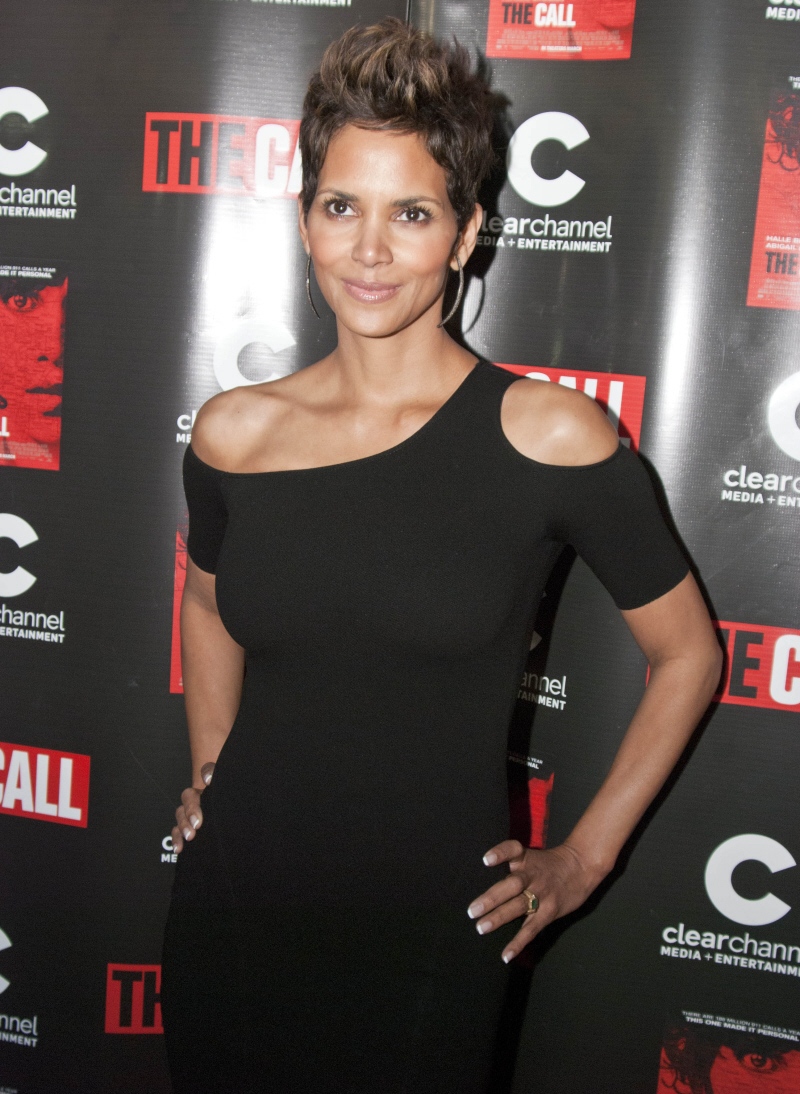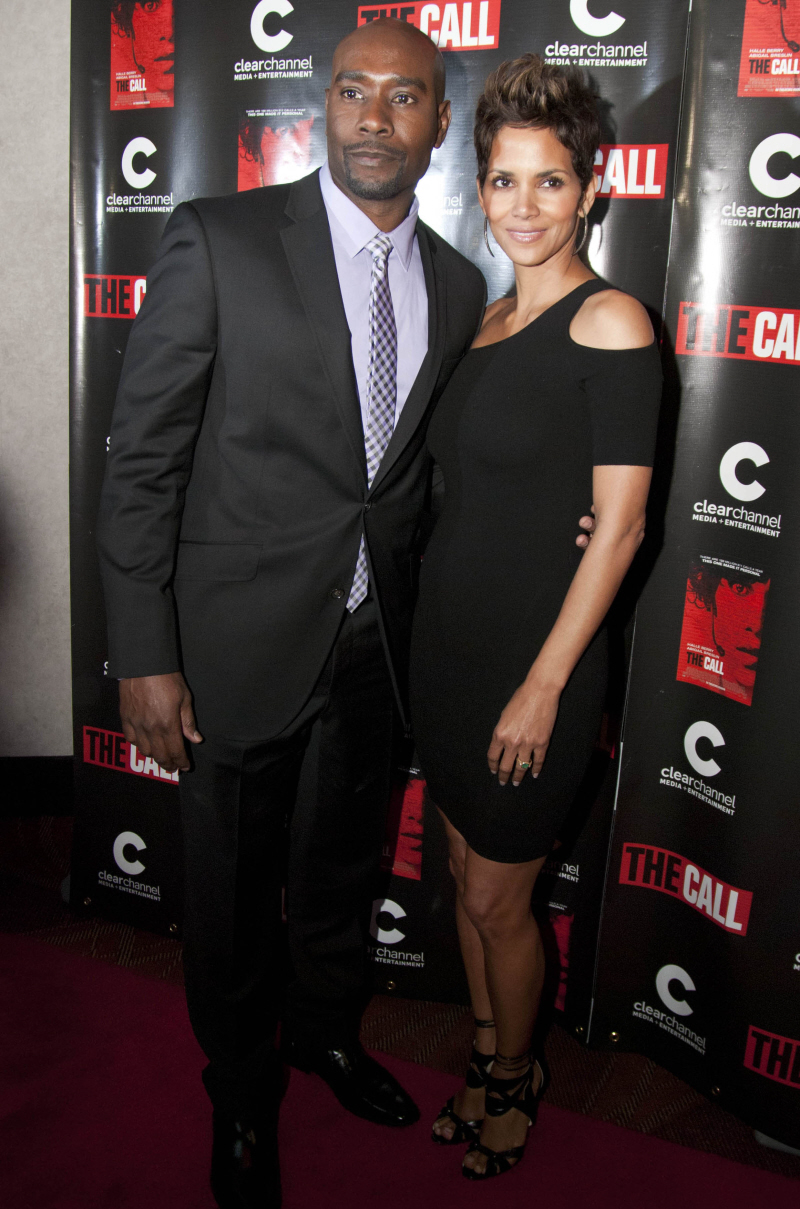 Photos courtesy of C.M. Wiggins/WENN.com.