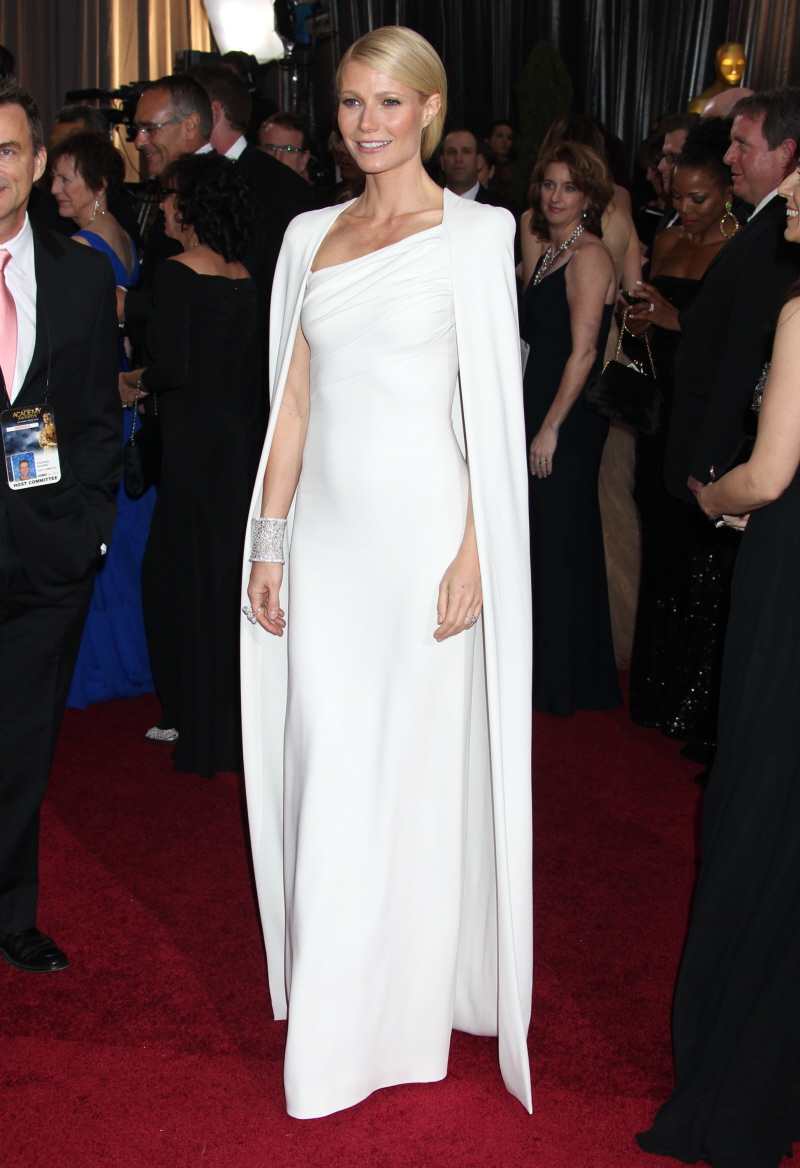 You know that I rarely recommend reading Gwyneth Paltrow's weekly Goop-letter. I got tired of reading them a long time ago, and these days I go out of my way to avoid covering them. Gwyneth is what she is – an out-of-touch elitist snob deigning to advise the peasants – and while I'm sure she's kind of bored with this whole Goop project at this point, it's her "thing" and she feels obligated to continue giving us the gift of Goop. It's Gwyneth's sense of noblesse oblige.
This week's Goop is half-decent, but only because she comes close to admitting a small flaw! She admits WAY at the end of the post, after she lets some of her fashion friends talk about what Spring/Summer 2013 is going to look like in fashion. At the end of the Goop-letter, Gwyneth does a short Q&A (with herself, I think) about her style, her Oscars looks, and whether she's ever made a (GASP) fashion faux pax.
What inspires your style?
Gwyneth: I am most inspired by women friends who are incredibly stylish in their own way. Stella McCartney always looks amazing. She has a way of making you covet her sweatpants and t-shirt, she just wears clothes so well. I love Rashida Jones' hot nerd vibe and Beyonce's playfulness in trying different trends. I love Cameron Diaz's ability to rock silver nails and layer tons of tiny gold jewelry. I am also very inspired by street style in London where I have lived pretty much for 10 years.

Q:What are your favorite fashion moments?
Gwyneth: I have to say that since I started working with stylist Elizabeth Saltzman and have put my red carpet looks in her hands, I think they are all pretty maje. I can say this because I have just about nothing to do with it. Standouts for me are the pink Prada dress at the 2011 Venice Film Festival, and of course the white Tom Ford from the Oscars last year.

Q: Any fashion faux pas?
Gwyneth: Well, I started being photographed in the 90′s so of course there are a few glaring ones. Two that come to mind are looks I wore to the Oscars in 2000 and 2002. The first is the Calvin Klein. It's an okay dress but not Oscars material. I chose it because I wanted to disappear that year. Also, the goth Alexander McQueen I wore a few years later. There were a few issues; I still love the dress itself but I should have worn a bra and I should have just had simple beachy hair and less makeup. Then, it would have worked as I wanted it to – a little bit of punk at the Oscars.
I'm including photos of Gwyneth's favorite looks – the Prada (which I'm meh on) and the caped Tom Ford – and I'm using the photo array from Goop for her "faux pas" looks. I still don't find anything of value in that goth McQueen look – I don't think a bra would have helped, nor a hair change. It was just the wrong dress on the wrong woman. The Calvin Klein cocktail dress… I actually had no memory of that. So she did successfully disappear that year (eye-roll).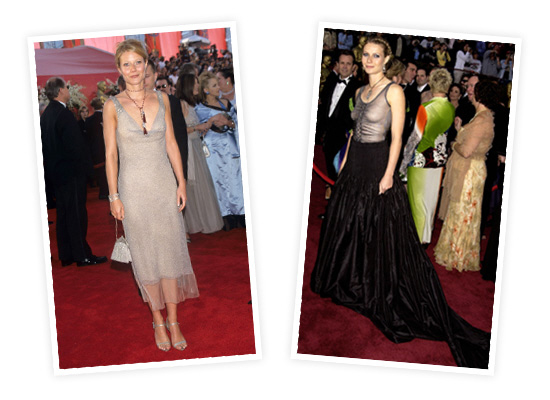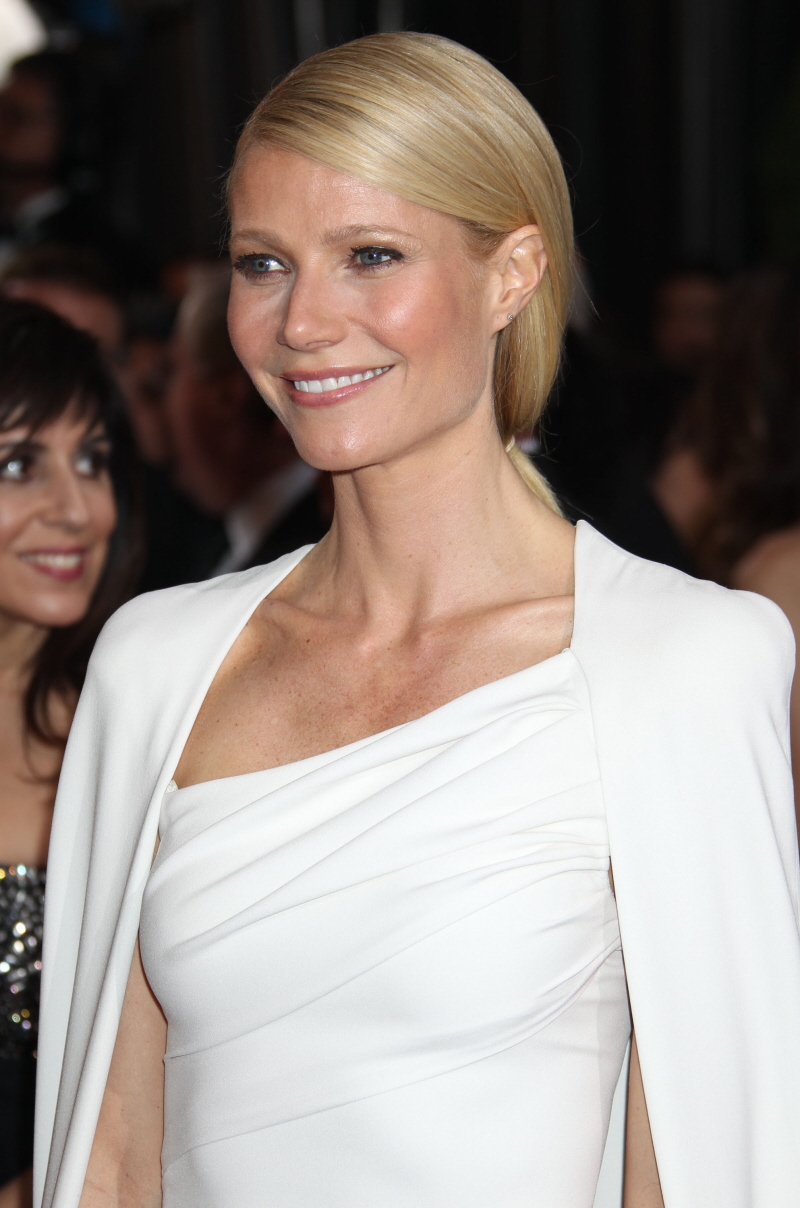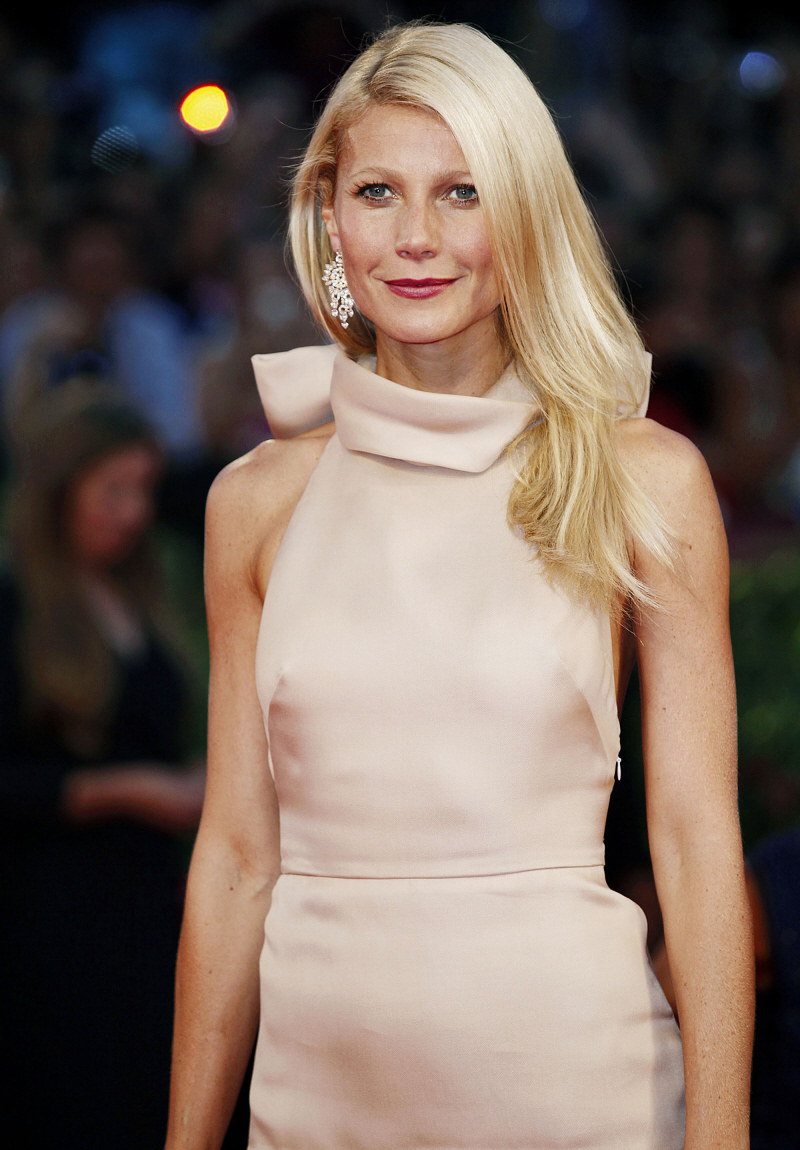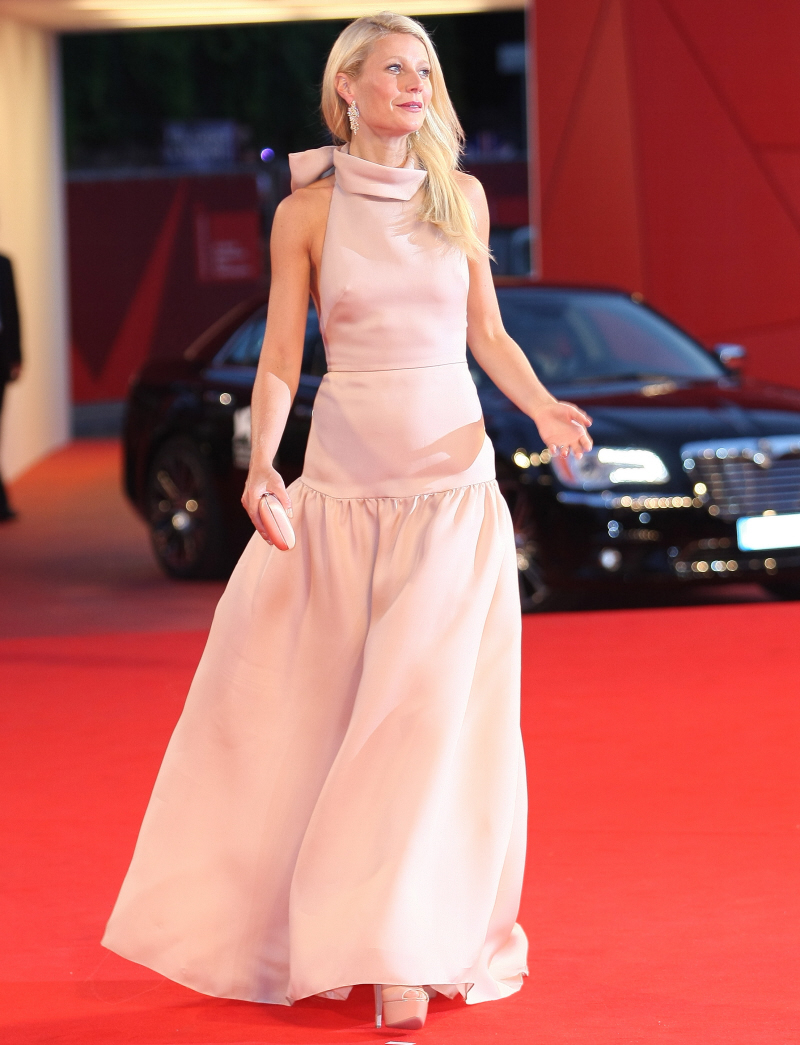 Photos courtesy of Goop, WENN, Fame/Flynet.