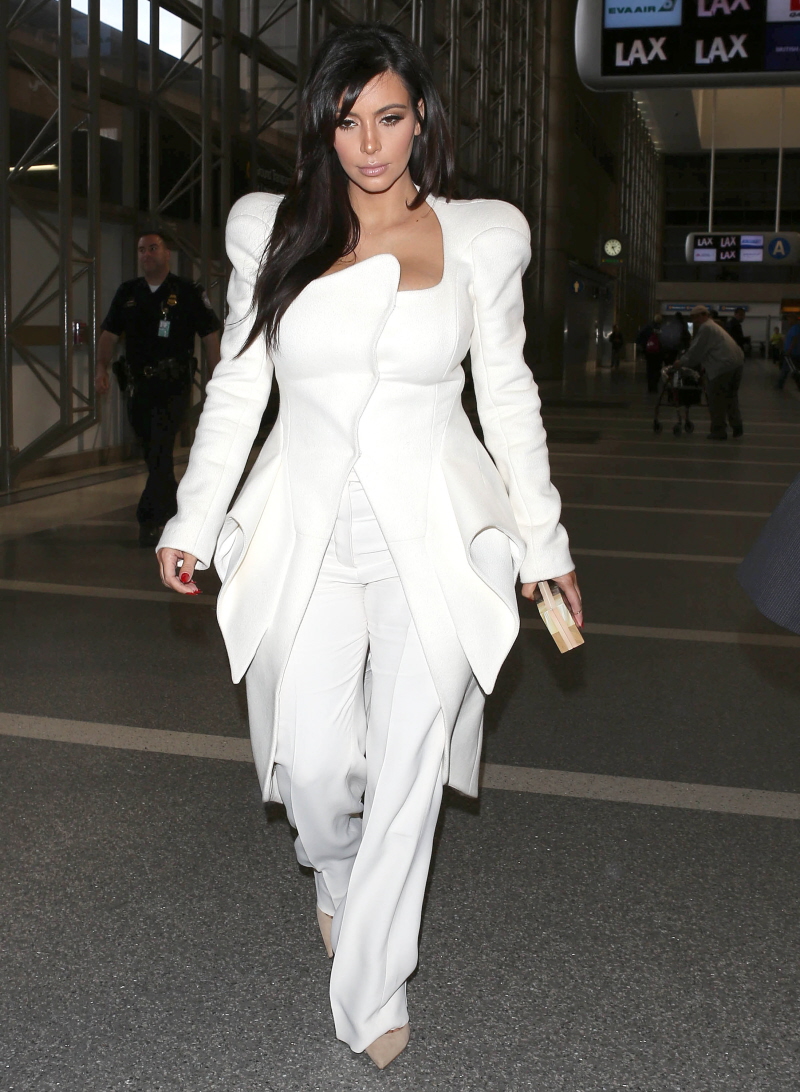 Here are some new photos of Kim Kardashian at LAX and then arriving at Charles de Gaulle airport in Paris yesterday. People assume she's arrived for the Paris fashion shows and to meet up with Kanye West, who has been in Paris for a week. Kim wore this same all-white look going to and arriving in Paris. Thoughts on her outfit? I have a soft-spot for all-white outfits, actually. But I think you have to do it right, and you have to make sure it's occasion-appropriate. Like, if Kim wore this outfit (specifically the coat) to a winter red carpet event, I would be more interested in it. But this is how she travels – this outfit is only for the plane ride. Which makes it… try-hard and weird, I think. Instead of looking fashion-forward, she looks like… I'm struggling to finish this sentence. I was going to write "like Bernie Mac (RIP)" but I think that's the wrong reference? She looks like a televangelist… let's go with that.
As for Kim's disappearing and reappearing bump, Kim was blogging about it a few days ago. She said: "When I really get my bump I will love showing it off, but some days its bigger than others and it hasn't really popped yet. So this in-between phase is so awkward to dress. I have gained lots of inches in width, but can't wait for the bump to pop… but finding ways to conceal it is hard!" Yeah, she's right. Her bump size is fluctuating wildly. But I have confidence that she'll pop – she's built like Jessica Simpson, after all. Also, I've heard that Kim's bra size has increased by three sizes – poor girl. I really do feel for her on that one. I bet her back is killing her.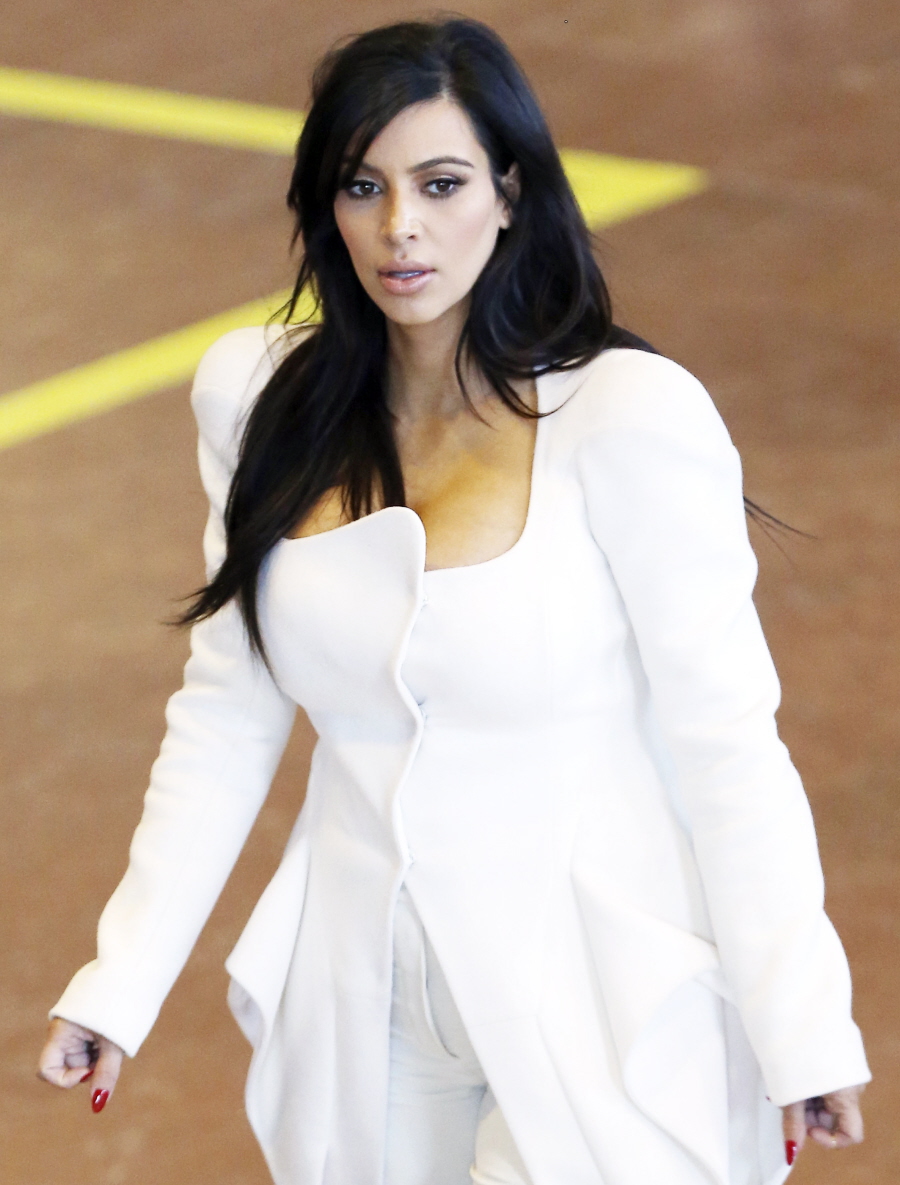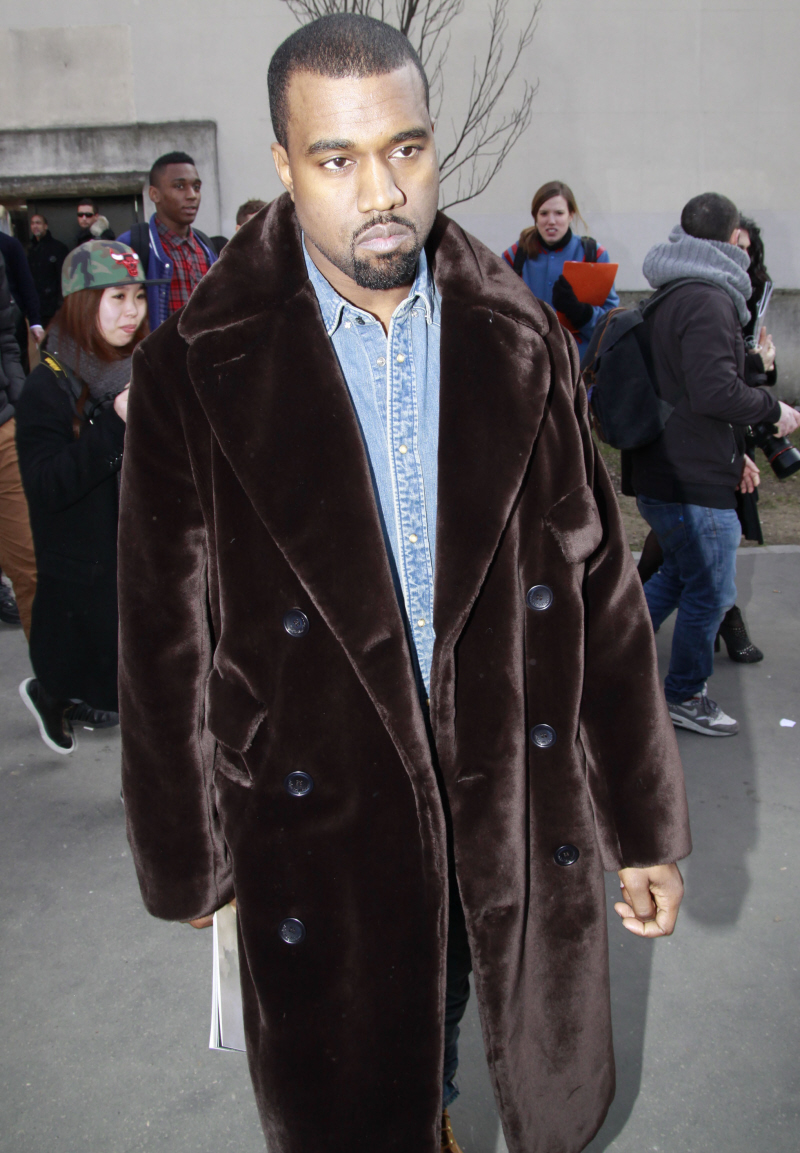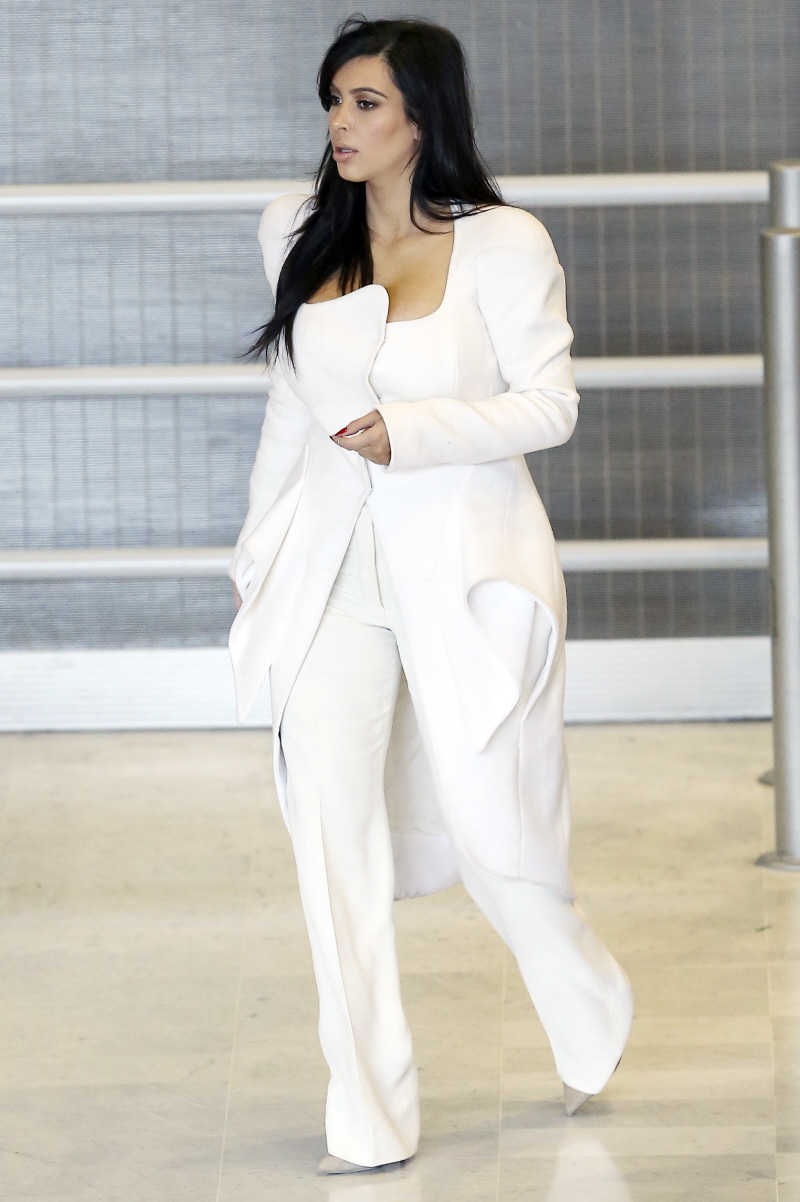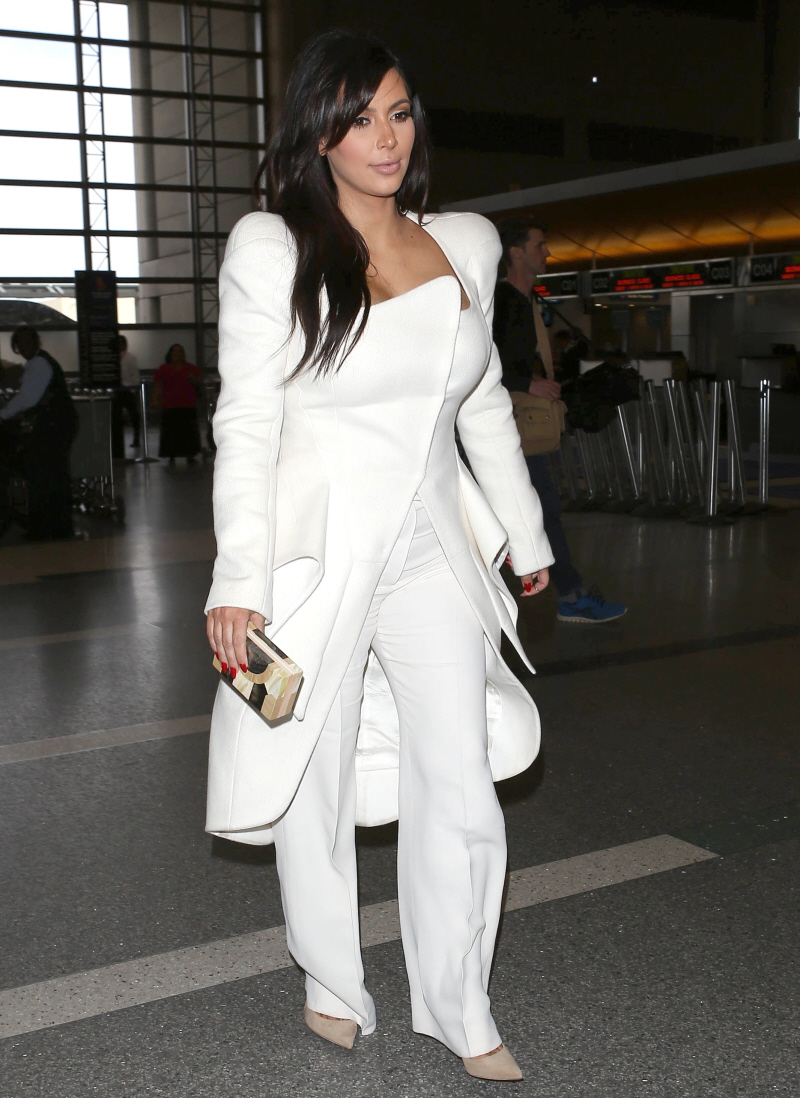 Photos courtesy of Fame/Flynet and WENN.