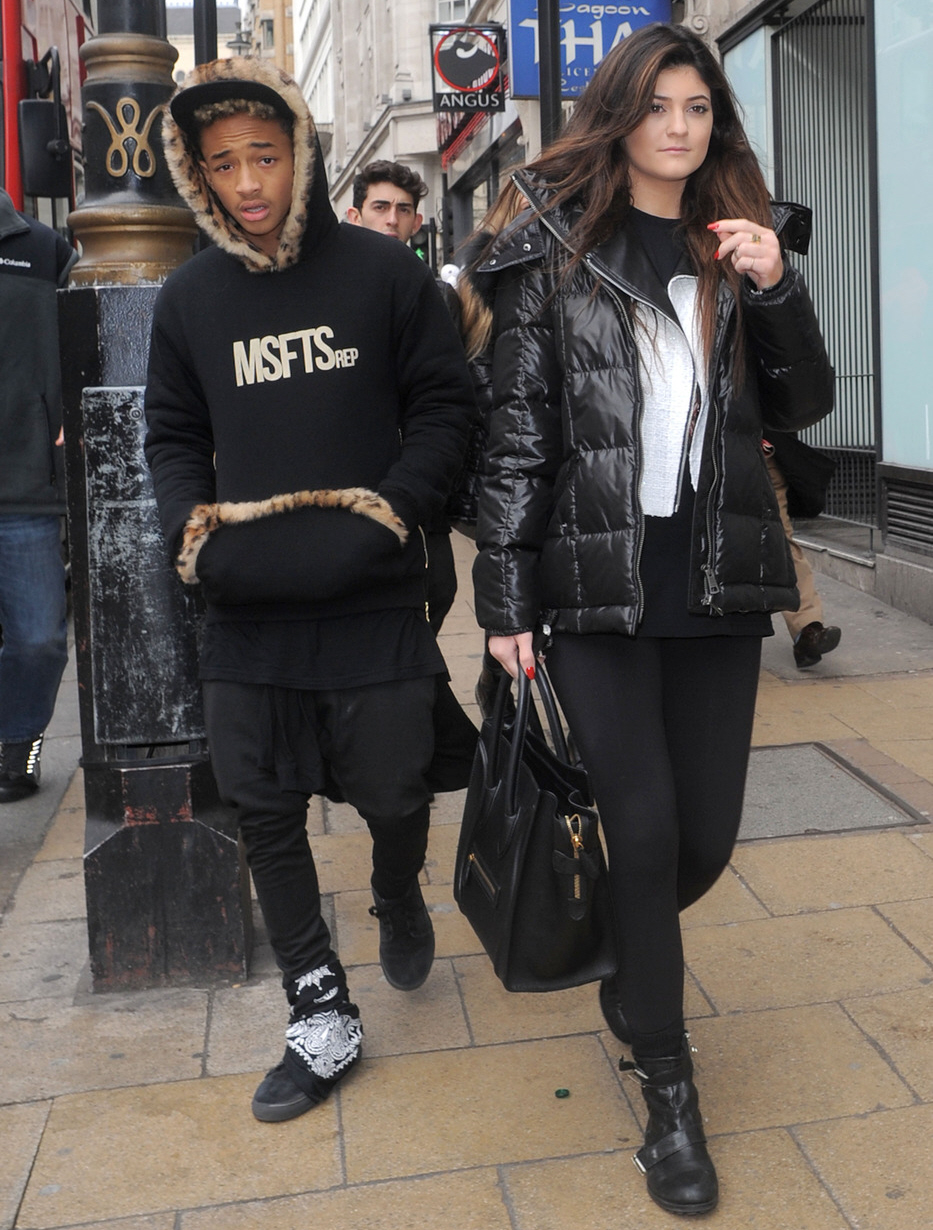 I usually avoid writing about the little Jenner girls, Kylie and Kendall. It's not that I don't like them or anything – I just know that Kris Jenner WANTS me to write about them, so I try to preemptively thwart Kris's incessant need to pimp. Kris pushed Kylie and Kendall into the spotlight – and continues to do so – when they were much too young, and I think we can all see Kris's hand in this latest development. Currently, Kylie is all of 15 years old. And Kris Jenner somehow managed to get Kylie a date with Jaden Smith, the 14-year-old son of Will and Jada Pinkett Smith. You can see more photos of one of their dates here – Will Smith "chaperoned" the date. Which probably pleased Kris even more.
Jaden Smith has been keeping up with Kylie Jenner! The 14-year-old Karate Kid actor recently began romancing the Keeping Up With the Kardashians star, Us Weekly can exclusively reveal. "They're dating," says a source. "It's new, but they've been friends forever."

The young stars were most recently spotted together on a lunch date at Caffe Nero in London's famous Piccadilly Square on Sunday, March 3. Jaden — who next appears in the movie After Earth, opposite his famous dad Will Smith — was in town to celebrate his pal Justin Bieber's 19th birthday.

The March 1 bash at Cirque du Soir was cut short, however, after Bieber's posse got into a scuffle with club security; underage Jaden's presence "caused problems," a source told Us, though Bieber denied those claims via his official Twitter account.

Prior to dating the "Hello" rapper, 15-year-old Kylie — daughter of Olympian Bruce Jenner and businesswoman Kris Jenner — was linked to Australian pop star Cody Simpson. She denied the rumors, telling Seventeen in September 2012, "Cody and I are just good friends. We can say that as much as we want and people will still listen to gossip."
They also went out together Sunday night, and then they went for a walk around London on Monday morning. I have only one question: um, school? Why is it that a 14 year old and a 15 year old are both in London for a Sunday-night date? Why aren't they in school? Kylie and Kendall went to a real school in California, but Kris Jenner let them drop out to be "home-schooled" last September. So I guess Kylie got to give her home-schooling instructor (??) a note saying "My mom is a famewhore and she's got Will Smith on the hook. See ya in a month, XOXO, Kyliz!!" As for Jaden… he's probably in some Scientology "home school" program. *shudder* The state of education today… I can't.
Does it bug anyone else that Kris has repeated the exact same "come check out my daughter on her first date with a famous guy!" move that she pulled with Kim and Kanye West? This is exactly what Kim and Kanye's first date-weekend in New York City was like too.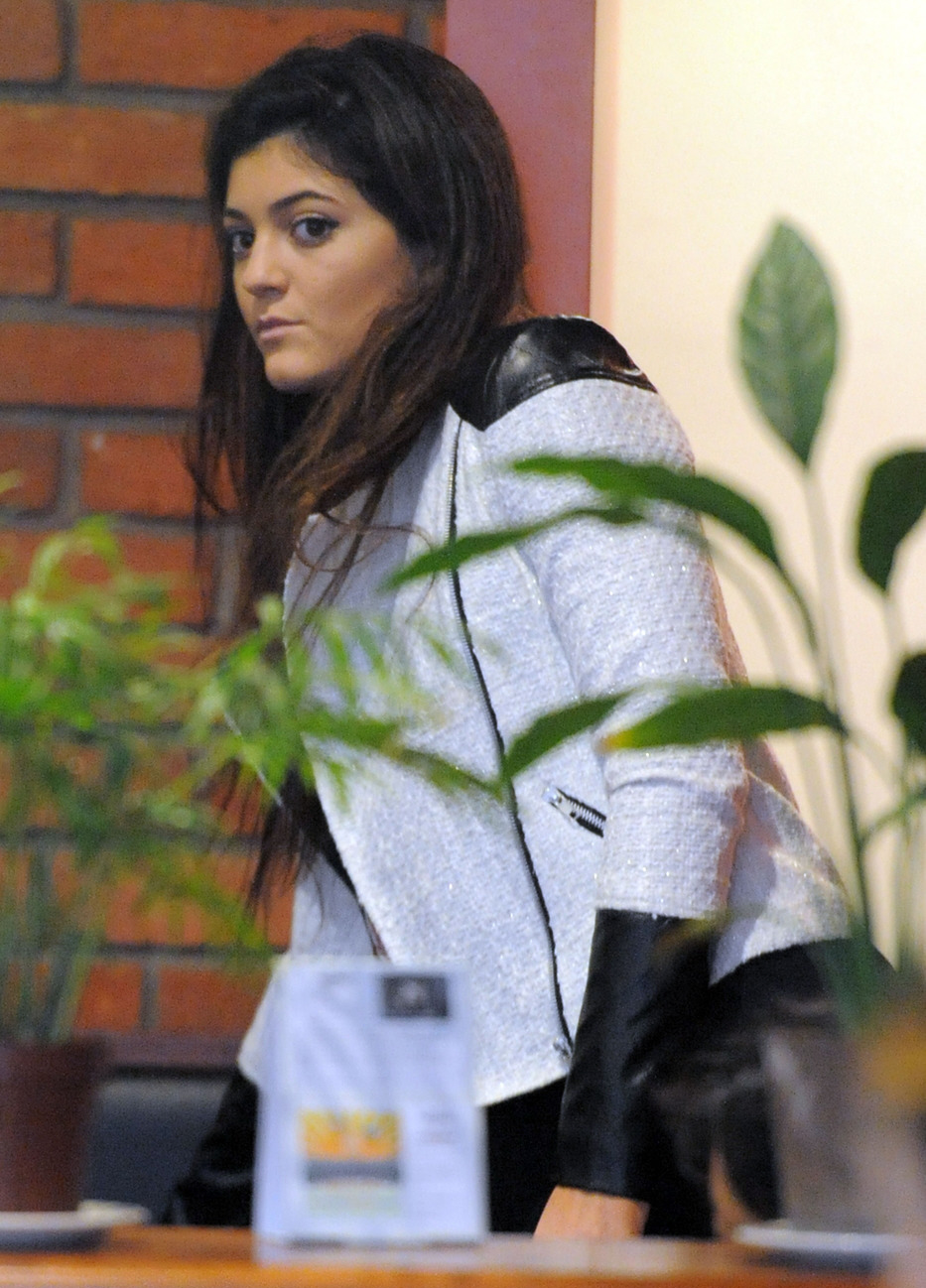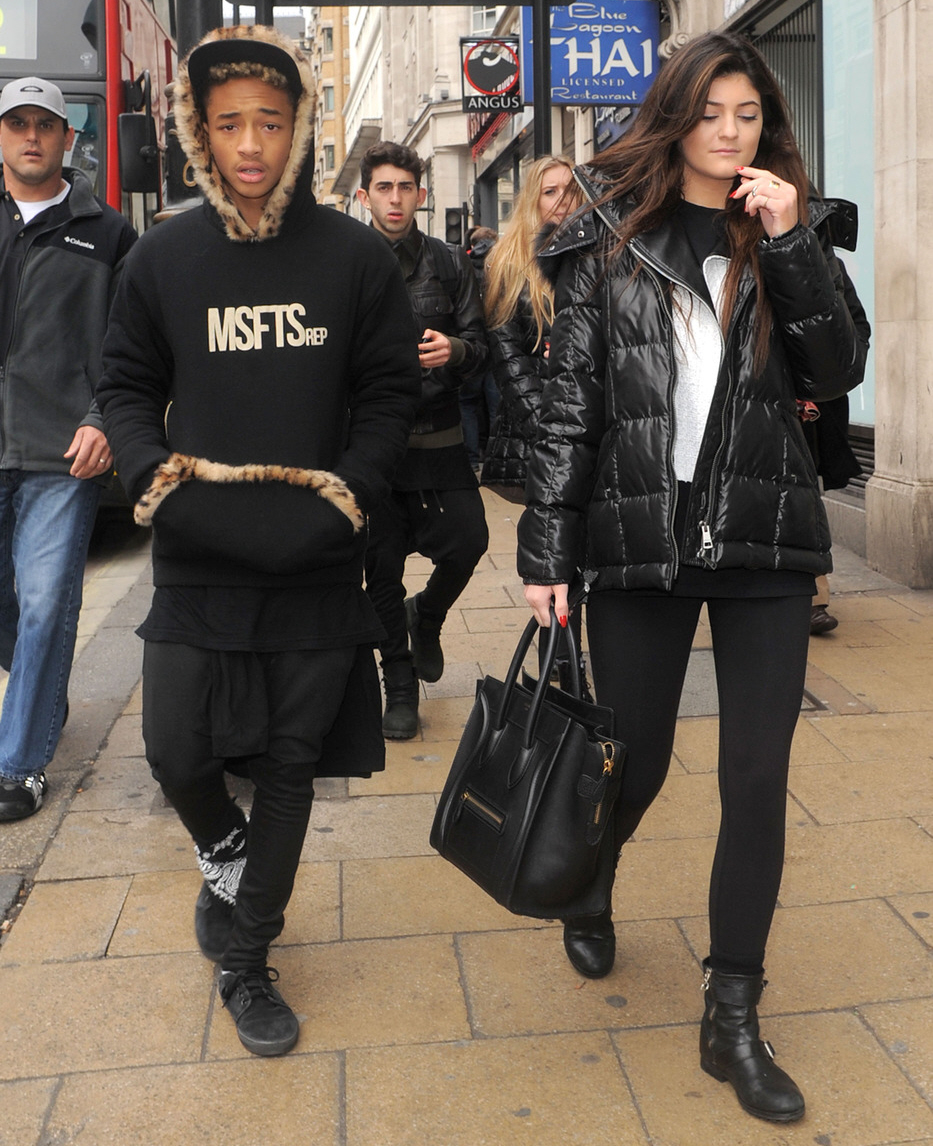 Photos courtesy of WENN, Fame/Flynet and Pacific Coast News.