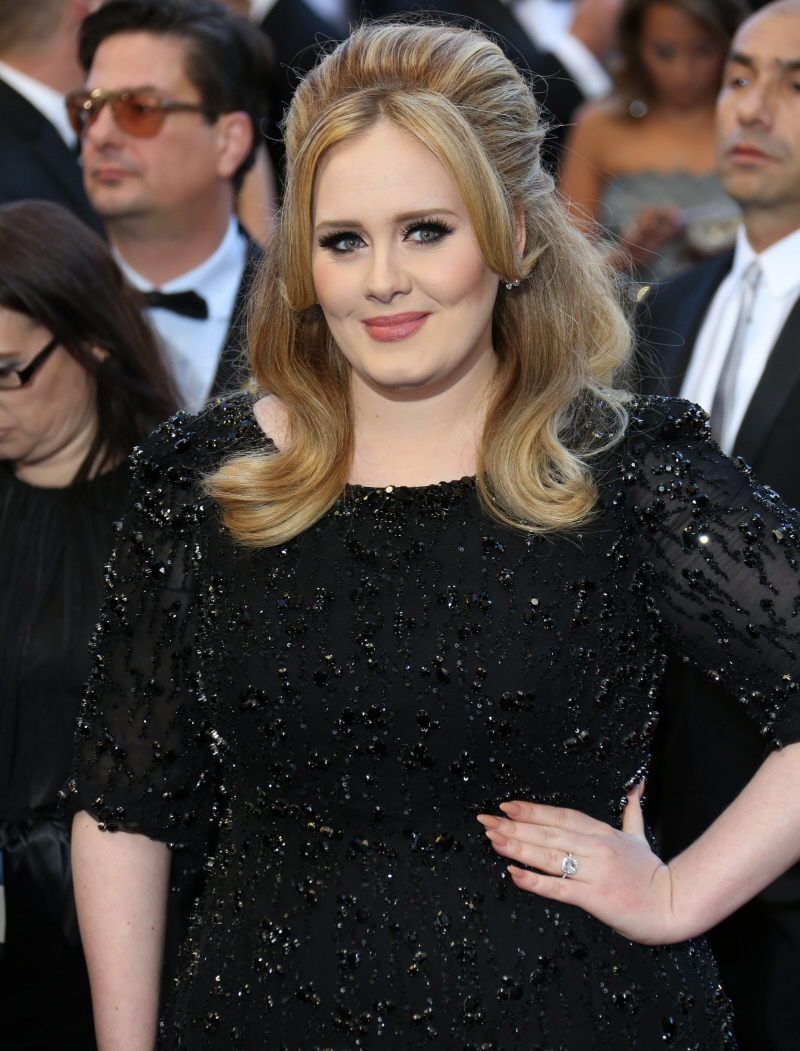 Adele flew home to England several days ago after camping out in LA for several weeks ahead of her Oscar performance and subsequent Oscar win for Best Song. Talking about Adele and how awesome she is, post-Oscars, was kind of lost in the Jennifer Lawrence/Anne Hathaway analysis, but seriously – how awesome is Adele?! She performed live, she won, she's only 24 years old. She kicks ass. And to celebrate upon her return home, Adele tweeted this wonderful photo with the message, "…and we're home! What an epic trip. Thanks for having us Hollywood!"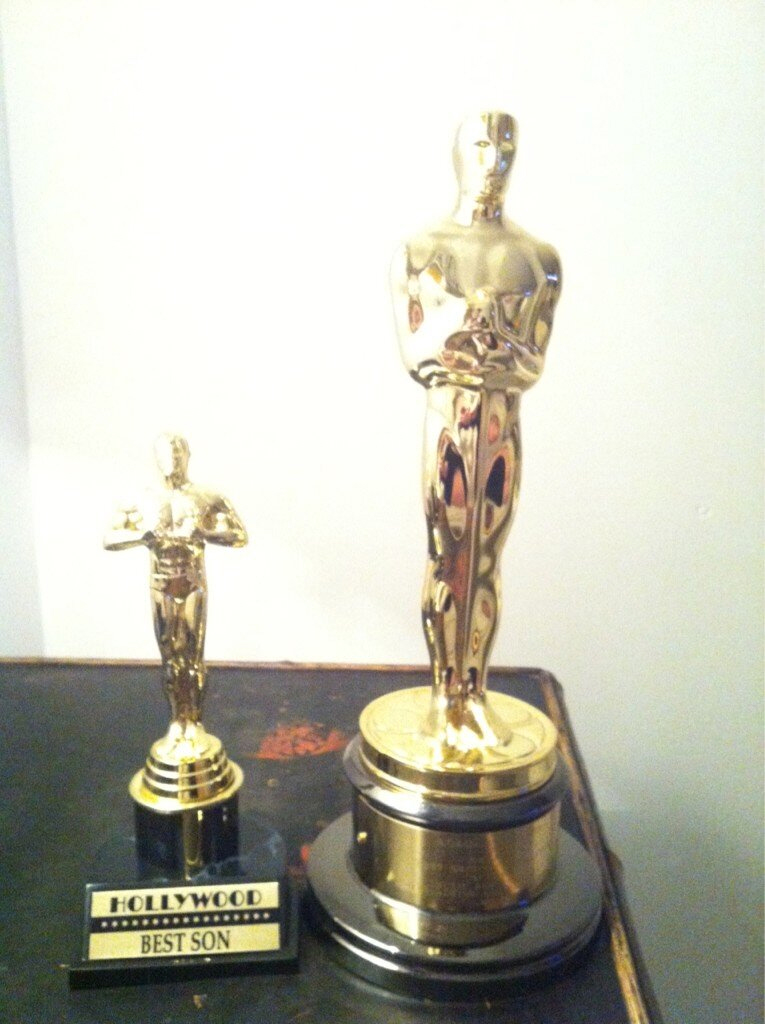 So cute, right? Reportedly, Adele's son is named Angelo, and I'm just now realizing that Adele's family might have a thing with "A" names. Anyway, there's even more Adele news these days – her aunt Anita gave an interview describing what "the real Adele" is like. Basically, the real Adele is still a nice girl who saves her money and isn't too important to make a cup of tea for her nan. Also: Bond producers want Adele to sing the NEXT Bond theme song?!
In just another move to prove how down to earth she still is despite taking the world by storm, Adele's aunt has spoken out to insist the Rolling In The Deep hitmaker is still exactly the same as she was before she was famous. And she's adamant the 24-year-old is still so down to earth she's still expected to make her 'nan a cup of tea' whenever she visits her family.

Adele's aunt Anita Adkins, who is sister to the singer's mother, has spoken out a week after watching her niece pick up the Oscar for Best Original Song for Skyfall at the Academy Awards. And her relatives insist her ego hasn't grown with her ever increasing popularity, stating 'she is who she is' and 'what you see is what you get'.

Anita told The Sun: 'She doesn't get any special treatment — of course not. Why would she? There's plenty of nieces, nephews and grandchildren in this family so no one gets any special treatment, I can tell you. They're all treated the same. Adele comes round and she's still got to go and make her nan a cup of tea, I'm afraid.'

And the singer's aunt admits they were stunned when she walked away with the Oscar, adding: 'There's not a lot more for her to top now, is there? She's worked her way through all the awards.'

Anita reveals all Adele's cousins all sat up to watch the Academy Awards last Sunday and were so overjoyed they burst into tears when her name was called out. It was an amazing hat-trick for the singer, having won in a short space of time a Golden Globe, a Grammy and now an Oscar. And the young star was clearly overwhelmed as she struggled to hold back tears as she accepted the award with her co-writer Paul Epworth.

The Grammy winner, who sang the James Bond theme at the prestigious ceremony earlier in the evening during a special tribute to the British spy franchise, marking her first live performance since giving birth to her son Angelo James in October, said: 'Thank you so much. This is amazing.'

The Someone Like You hitmaker's aunt also revealed that Adele, who is now a mother herself, is 'quite thrifty' with her mega money and isn't 'a waster'.

And it seems she's set to continue her winning ways. Adele has reportedly already been asked to sing the next James Bond theme song. Bosses of the spy franchise are so impressed with the Oscar winning theme to Skyfall – written and recorded by Adele with producer Paul Epworth – they want her to work on the next instalment when it goes into production.

A source told The Sun newspaper: 'Producers are thrilled by how well the song has been received and hope Adele's presence on the next film will replicate that success. They want her to become as synonymous with Bond as Dame Shirley [Bassey].'

Huge voiced Welsh singer Shirley sang the themes to three James Bond films: Goldfinger in 1964, Diamonds Are Forever in 1972 and 1979′s Moonraker, three of the most loved from the series' 50 year run. However, Skyfall is the most awarded and successful Bond theme of all time, selling over three million copies worldwide.

Fans are also keen to hear new songs from the star – who's 21 album has sold over 25 million copies since release in January 2011 – but is waiting for inspiration to hit.

She said: 'They'll come when they're ready, and when I've got something to sing about.'
I am hungry for more Adele music. I realize she just wants to hang out and be a mum for a while, but surely she can write some music too?! Adele's M.O. seems to be to sneak up on people with a nearly finished product – I feel like that will probably happen with her next album. Like, she'll go quiet for several months and then BAM, she'll announce a release date for next album and she'll say that she's nearly finished recording it. Fingers crossed.
Here are some pics of Adele, Simon and little Angelo James leaving LA a few days ago: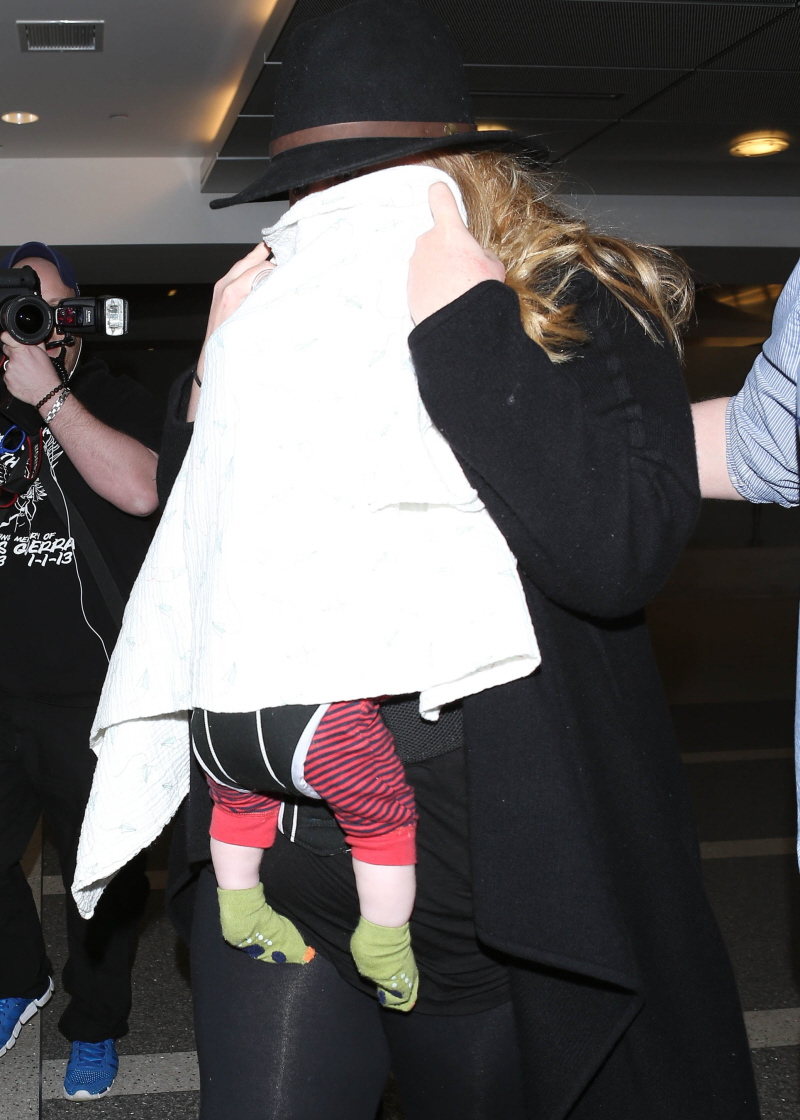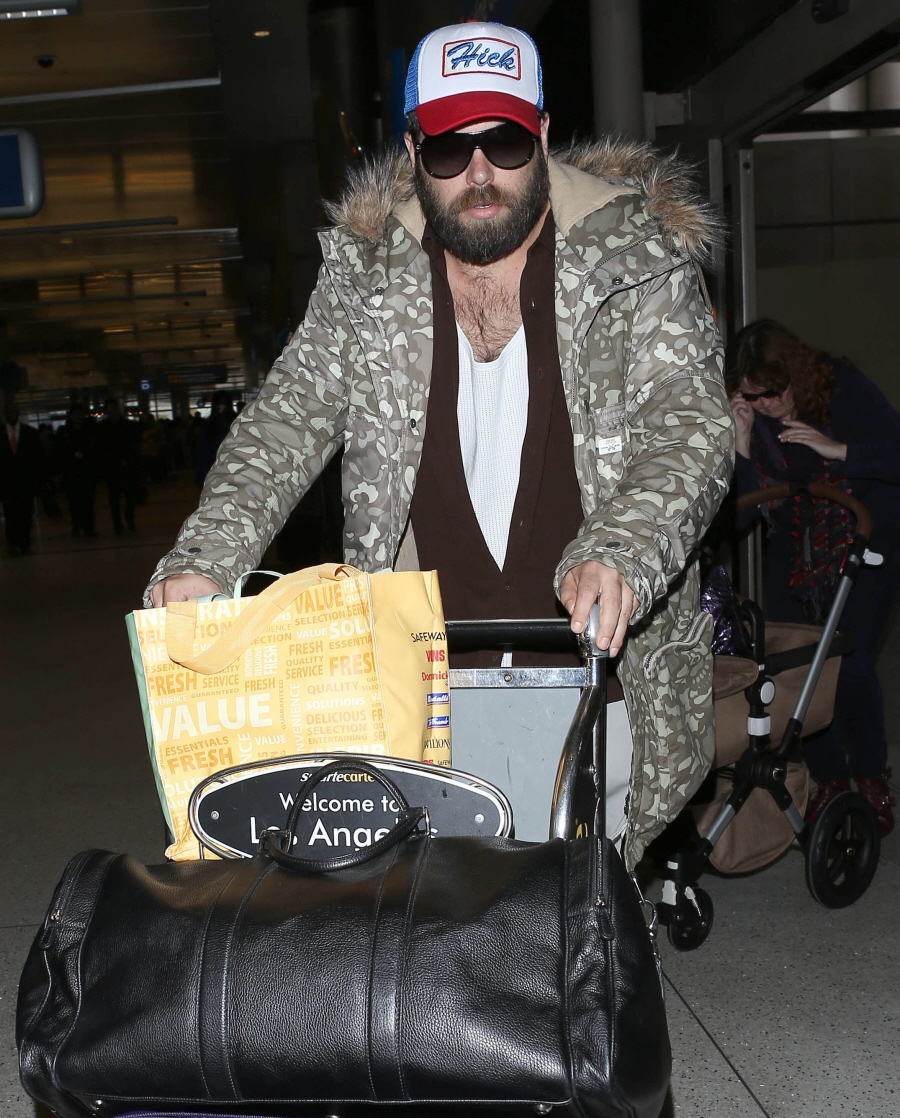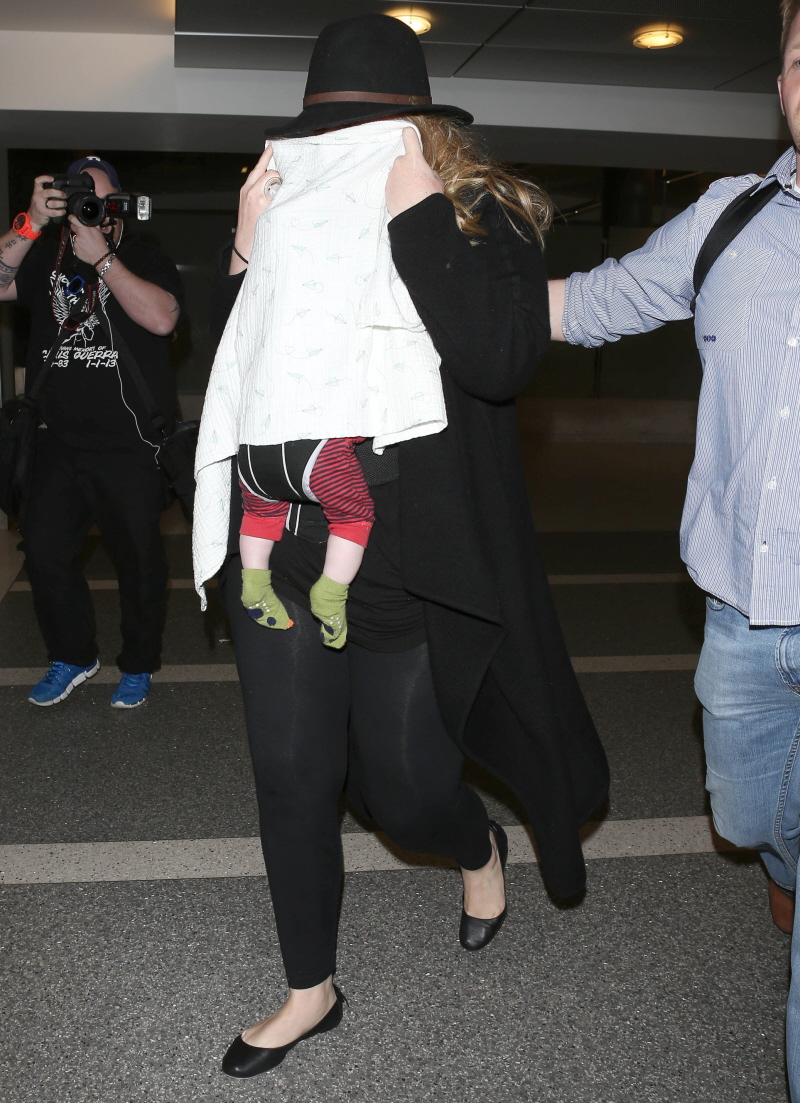 Photos courtesy of Fame/Flynet.