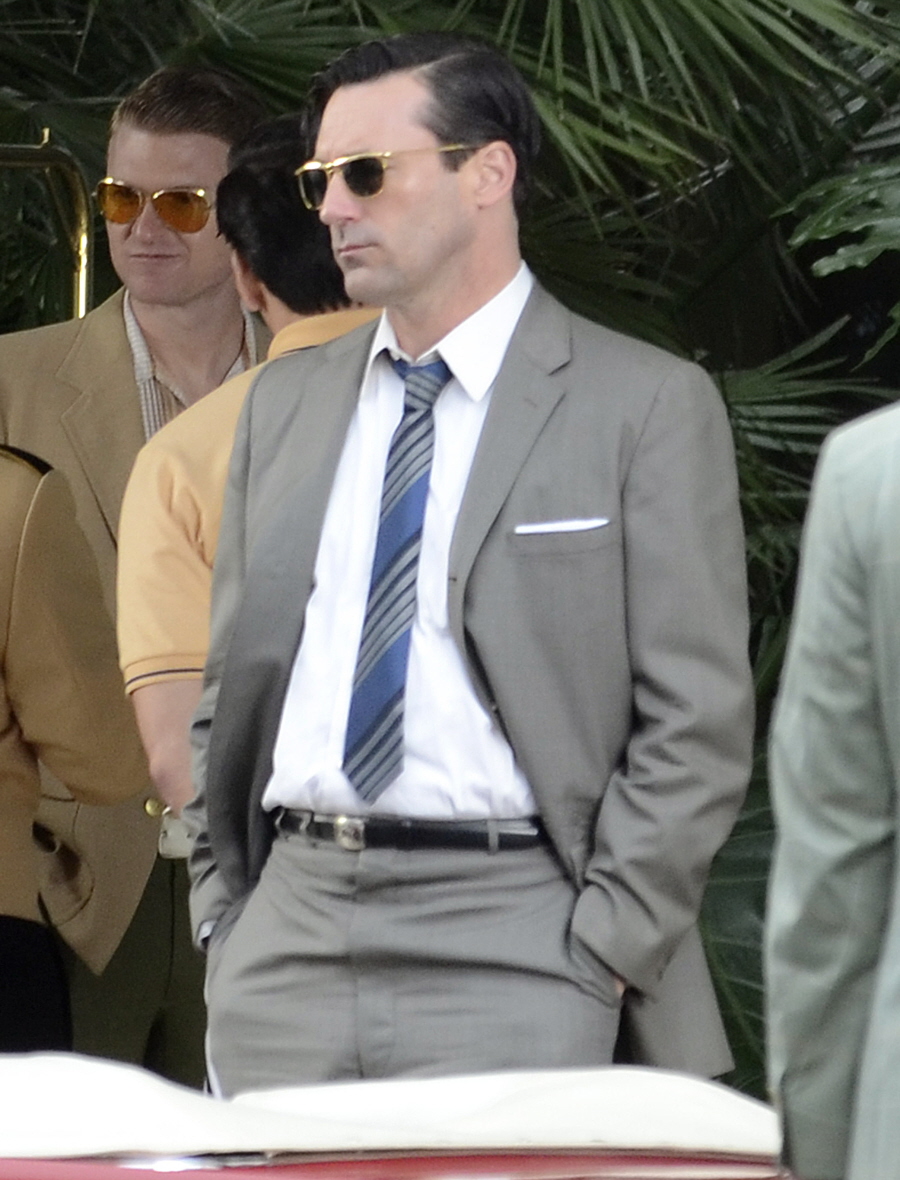 Don Draper and the Impossible Ennui of the 1960s, the photo shoot. Actually, these are some candids from the LA set of Mad Men, with Jon Hamm dressed up in character at Don circa… 1967 maybe? Last season it was 1966, so I'm guessing this is 1967. That tie tells me that Summer of Love will be coming up soon! That tie says "Sgt. Pepper's Lonely Hearts Club Band" Draper-style. By the way, I know I've always fought with many of you about this, but now I get it – Jon Hamm is at his sexiest when he's in character as Draper. Normal Jon Hamm is attractive (to me), but Draper is a sexy beast. Sigh.
So, are you going through Mad Men withdrawals? Surprisingly enough, I haven't been jonesing for my Mad Men. No, it's not that I'm "over" Mad Men, I just found last season to be kind of soul-crushing with all of the Megan storylines. Megan exhausts me. Unfortunately, Megan is still around, as we've already seen from set photos in Hawaii last year. And guess what? We don't have to wait that much longer for the new season! Mad Men's sixth season will premiere on April 7 with a two-hour episode (which is what they did last season!). Here's the new teaser:
It's kind of meh. I hope they do a real season trailer soon. I also hope Jon Hamm gets sent out to do some major press for the show, because he's always an interesting interview. Maybe he'll bash the Kardashians again.
Last thing: Page Six reported yesterday that Hamm has signed onto a new film called Million Dollar Arm where he plays a real guy, J.B. Bernstein, a sports agent who recruited two Indian cricket players to play professional baseball. I'm sure he'll love that because the Hamm Dong loves baseball.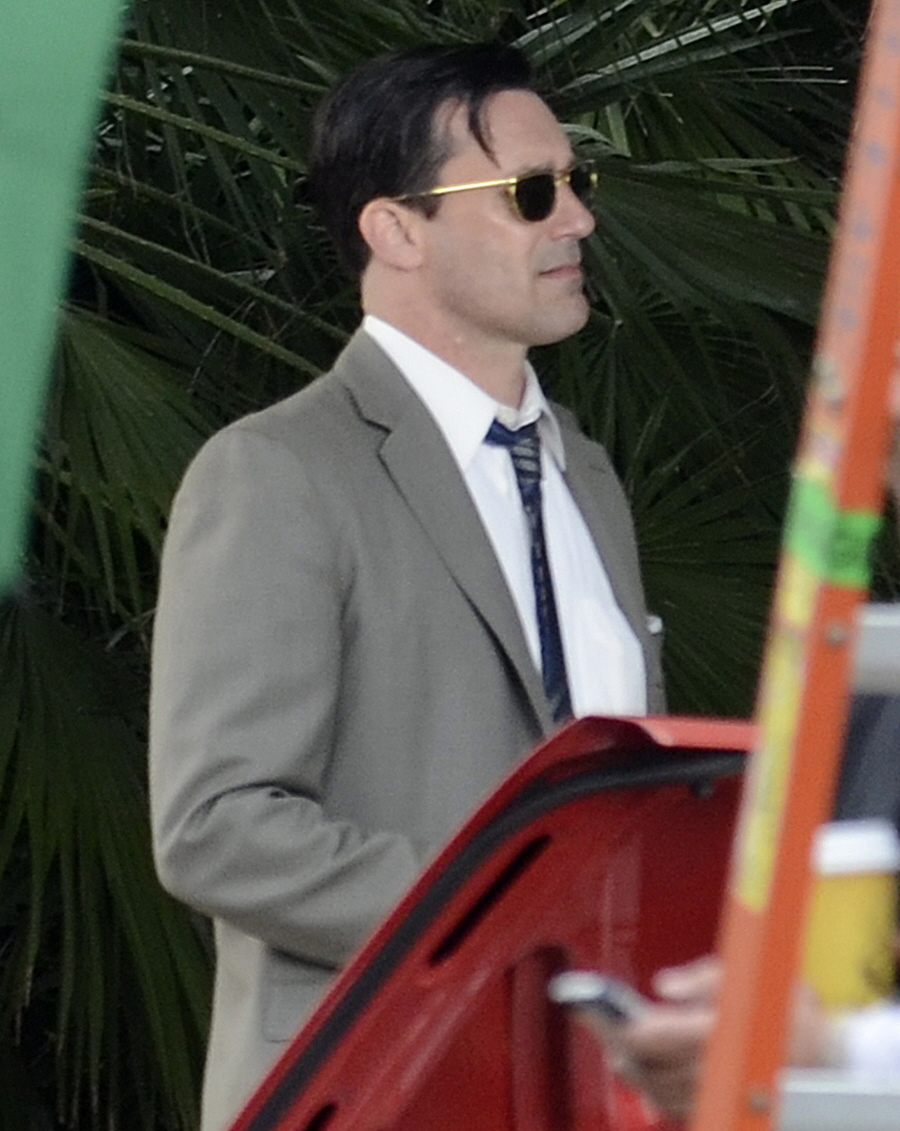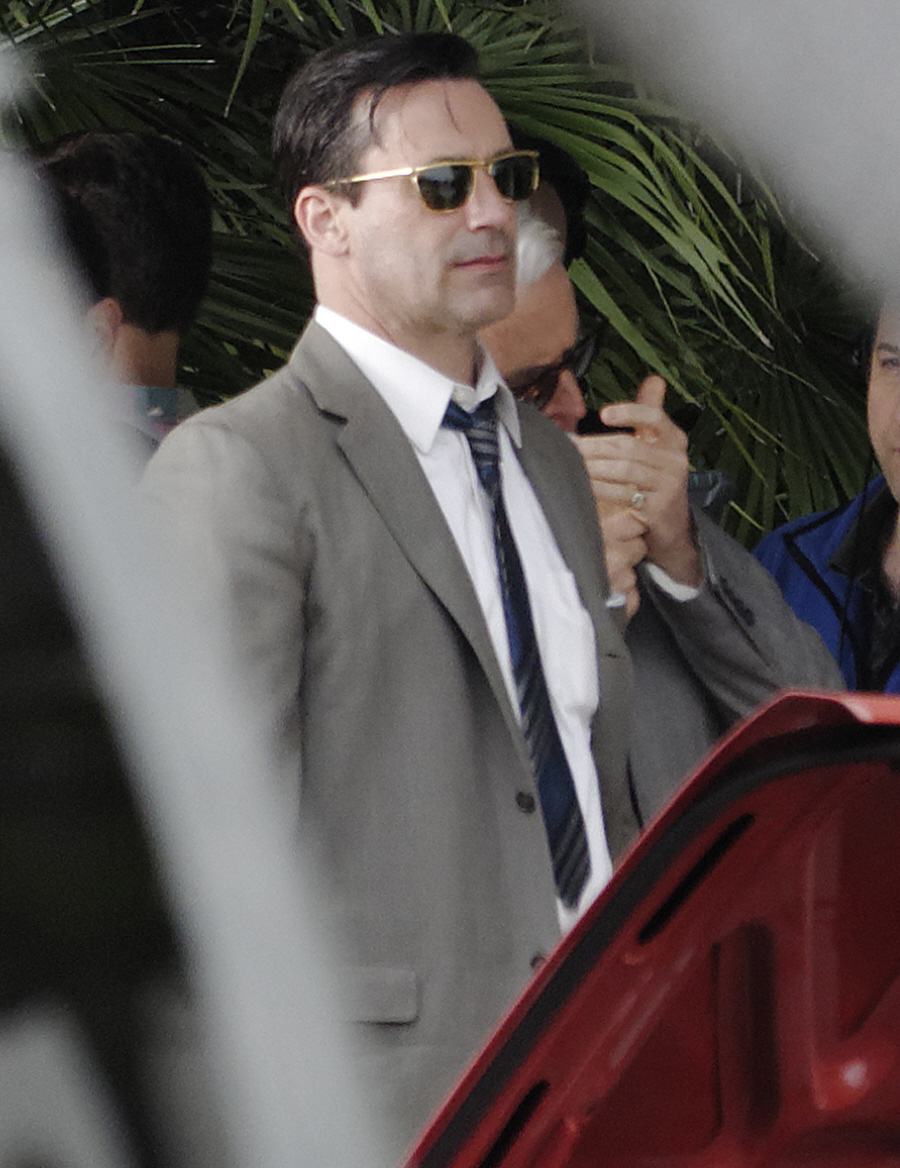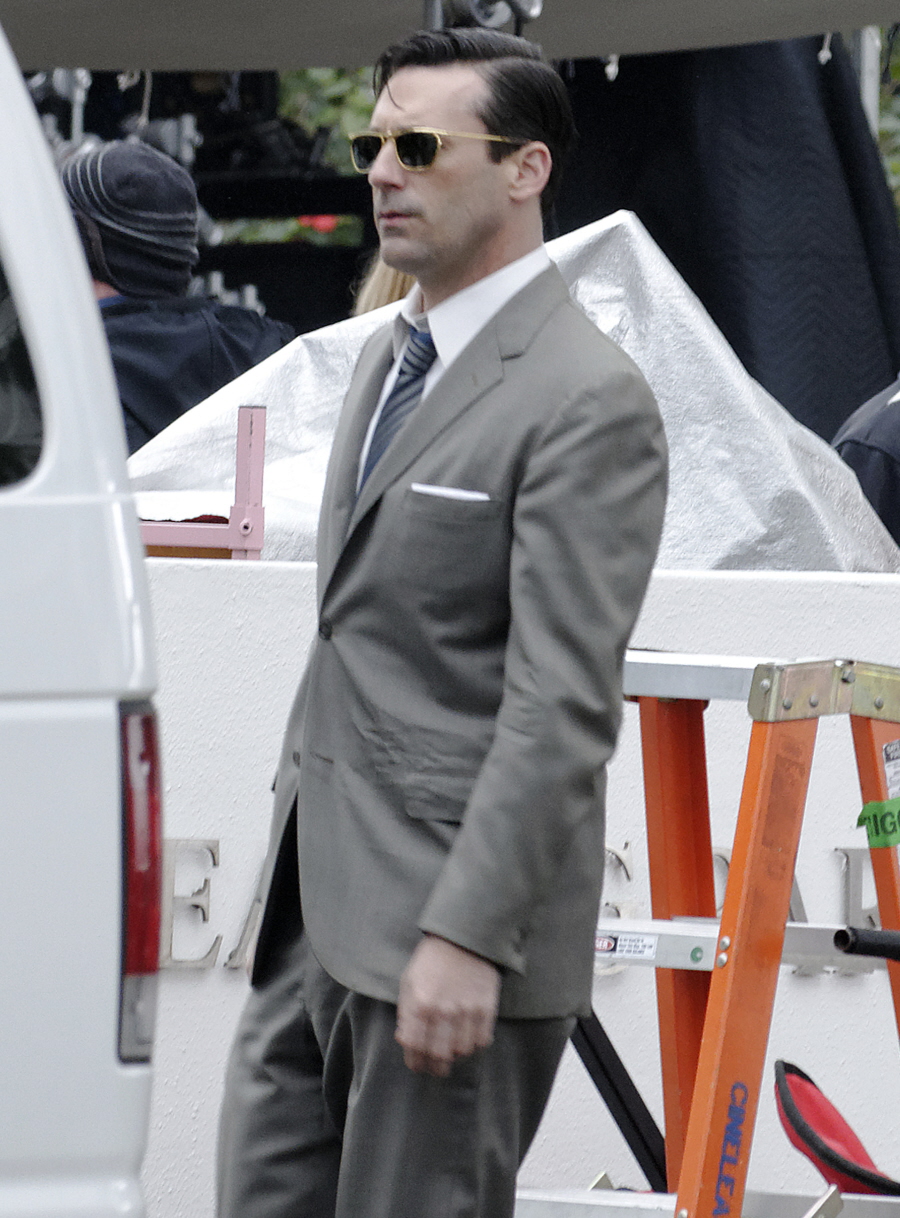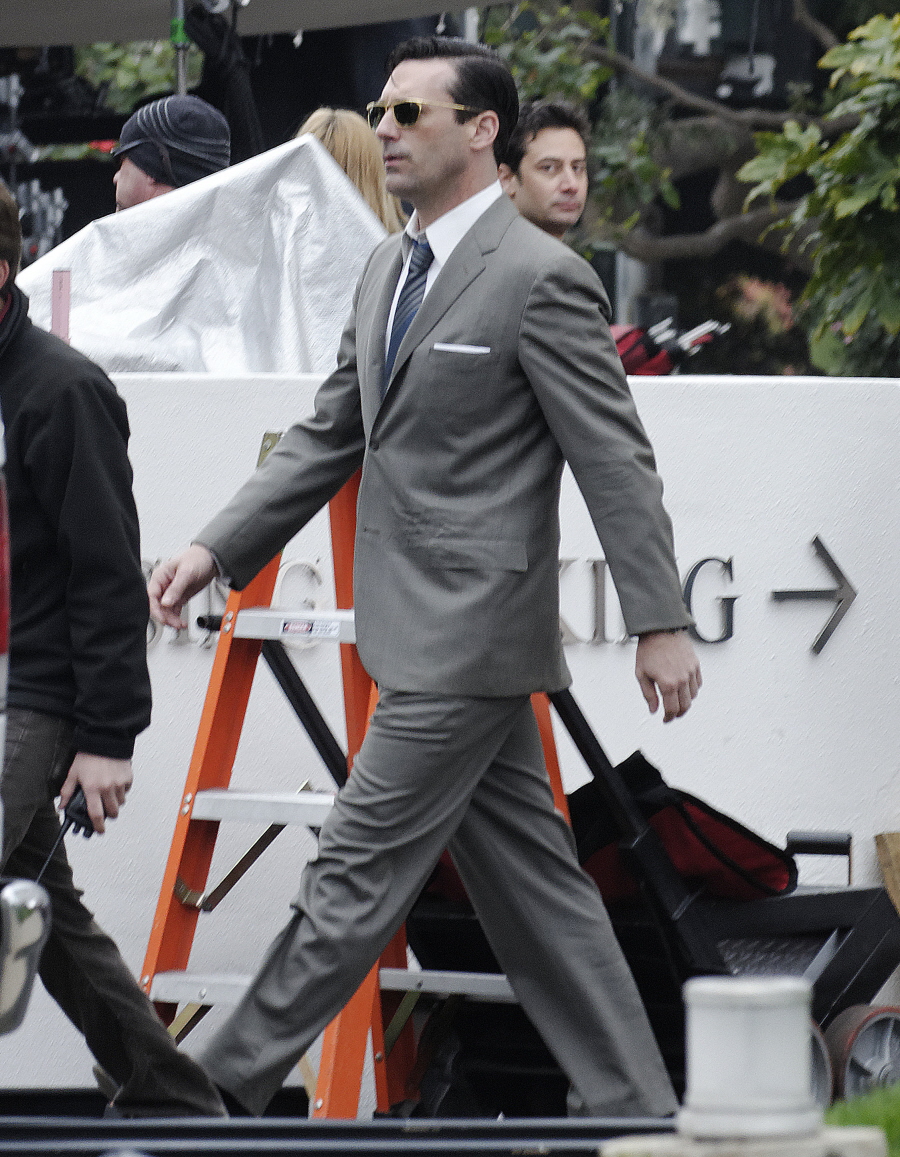 Photos courtesy of Fame/Flynet.