Considering the obsessive amount of attention given to Robert Pattinson and Kristen Stewart's relationship for four long years, I continue to find it bizarre that there's so little legit-media coverage of the fact that Rob and Kristen really do seem to be over at this point. I mean, Hollywood Life is doing breaking news coverage of everything Twihard-related ("Breaking: Kristen Stewart sneezed! Does this mean she's allergic to Sparkles?!"), but where is People Magazine on the subject? Where is Us Weekly? Where is TMZ? And where are Kristen Stewart's publicist's strategic leaks? That's what convinces me more and more that there's no going back to Twilight – Kristen's publicist can't even be bothered to send out happy, smiley "Kristen's thinking about Rob all the time, she can't wait to visit him!" stories.
Anyway, in the absence of legitimate news, the lower-tier tabloids are trying to pick up the slack. By In Touch's count, Kristen and Rob haven't seen each other in 50 DAYS. And their sources are saying Rob is totally over it:
Absence makes the heart grow fonder and nothing could be more true for Kristen Stewart. Her on/off beau of three years, Robert Pattinson, has been 8,000 miles away in Australia shooting his movie The Rover and sources tell In Touch he's reflecting on his relationship with Kristen as they spend time apart.

"Rob doesn't want her to visit," a friend of the troubled couple tells the new issue of In Touch. "He felt like they needed space. He wants a break."

And though it's been 50 days and counting since the couple were last united, a source on the set of The Rover tells In Touch, "Rob is really enjoying himself."

Seeming to have no trouble keeping his mind off his relationship, Rob was spotted at a tavern near his shooting location on Feb. 24, chowing down on garlic bread and chatting up the locals.

"He was relaxed and friendly," the eyewitness recalls to In Touch. "He even complimented one waitress on her hairstyle."

But stateside, Kristen can't help but worry that she's losing Rob for good. Still recovering from her scandalous fling with her Snow White and the Huntsman director Rupert Sanders, which caused Rob to break up with her last summer, friends of the couple say her insecurities are driving him away once again.

"She was calling and texting him constantly — if he didn't respond she would fly off the handle," the friend dishes to In Touch. "So he just stopped responding."
Ha. It's almost like she WANTED him to be the bad guy and just dump her, right? Of course that was her plan all along. I've always had a theory about their reunion after she cheated on him – and no, this conspiracy theory doesn't involve "staying together for the publicity machine." I always thought he really loved her, and I think Kristen always believed he would do anything for her. When she cheated, I took that as her immature way of looking for a way out, even if she didn't want to acknowledge it at the time. I mean, if she had the maturity and the balls to understand and verbalize her own needs, she would have just dumped him and then pursued whatever she needed. Anyway, she cheated on Rob and the power dynamics of their relationship changed a little bit. But even though Kristen begged Rob to get back together, I don't think her heart was in it. And I think she's been holding it against him ever since he took her back – like, she looks at him and thinks, "Where's your f—king spine, dude? I don't want to be with a man who would take me back after what I did." And now she wants him to be the bad guy and dump her, because she's too immature to pull the trigger on the breakup herself. #TwihardTherapy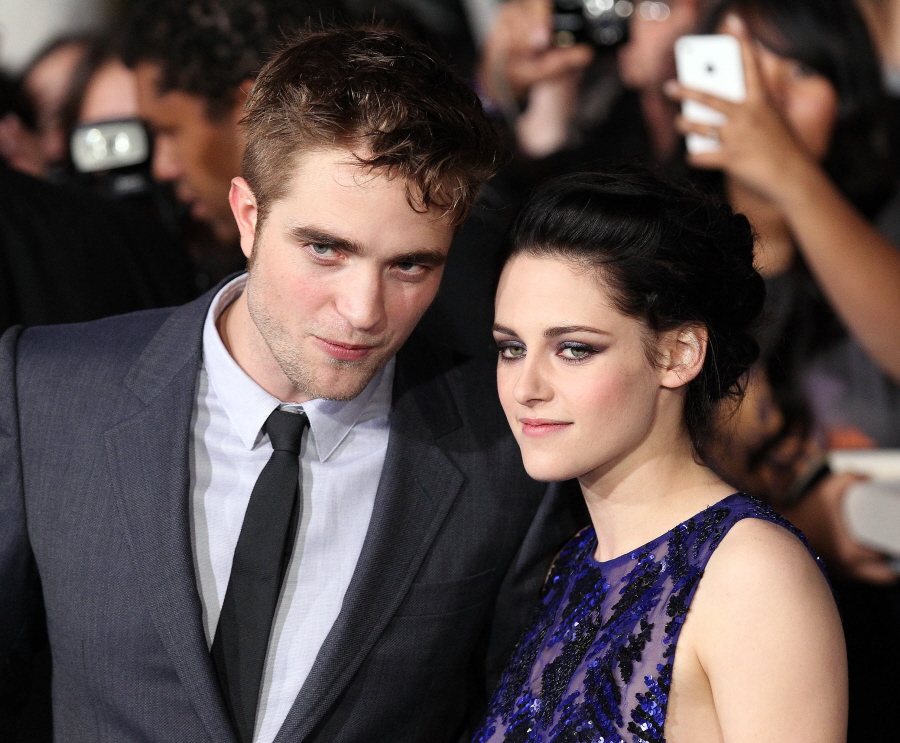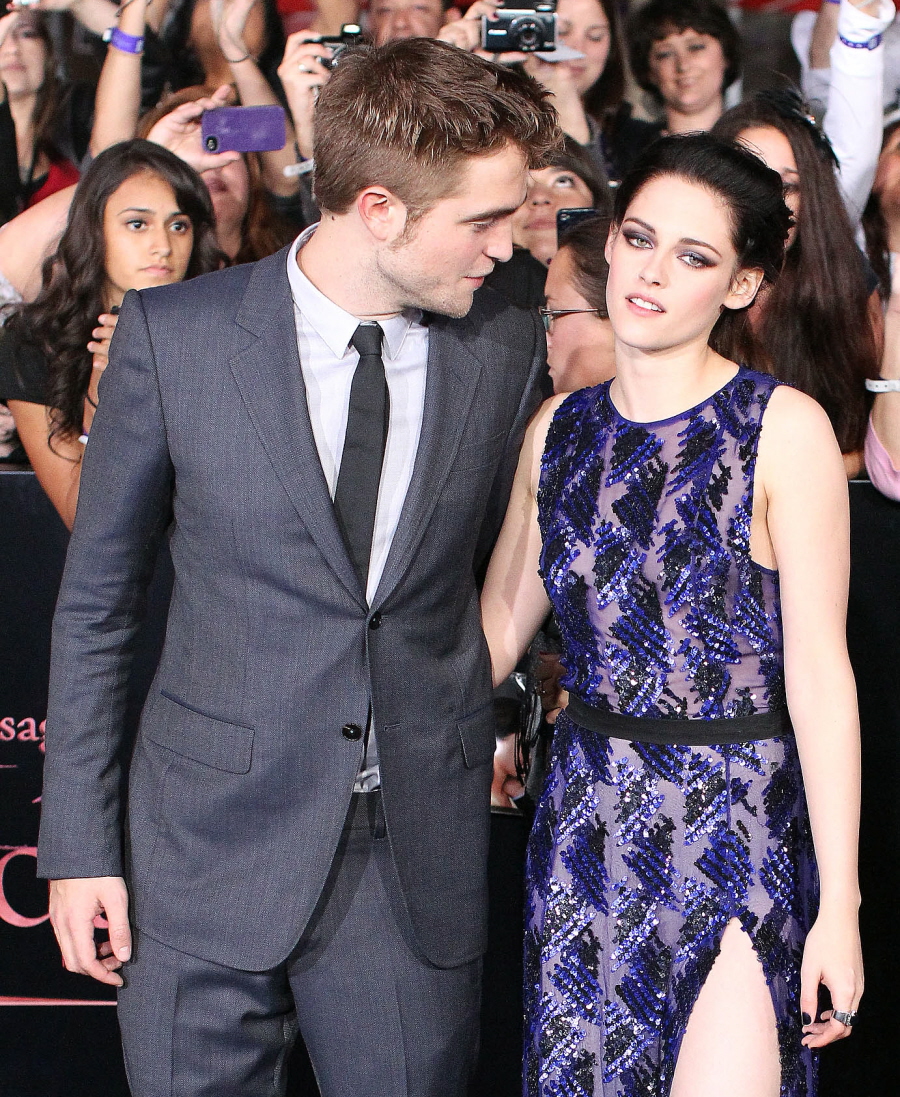 Photos courtesy of Fame/Flynet.