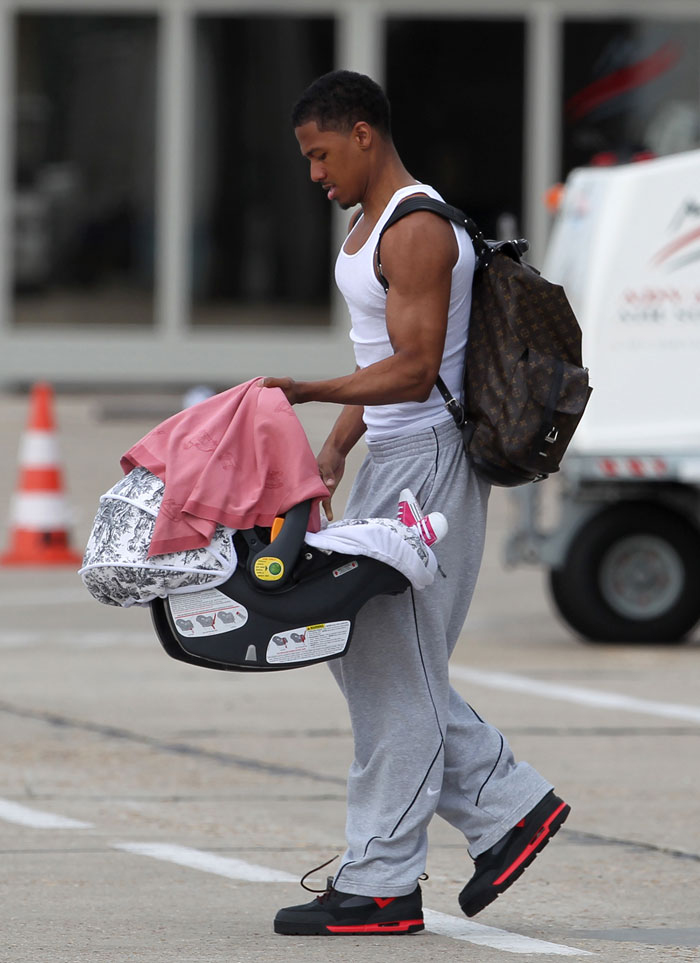 That crazy Nick Cannon is talking about child discipline as he and Mariah Carey's twins, Moroccan and Monroe, approach the toddler years. To be fair, Nick was asked about the way he'll deal with his kids' impending temper tantrums, and Us Weekly says he was joking about his immediate answer of having his belt ready at the draw. These days, corporal punishment of any kind is quite controversial even though most people over the age of 30 can remember it being doled out while they were children both at home and at school. I remember my mom being a fan of a wire hair brush, which she only only had to use on me once before I got the point. These days though, anyone who admits to even lightly spanking their child on the bottom is in for some sharp judgment from the parental brigade, so I am pretty sure Nick was only jesting in his comments: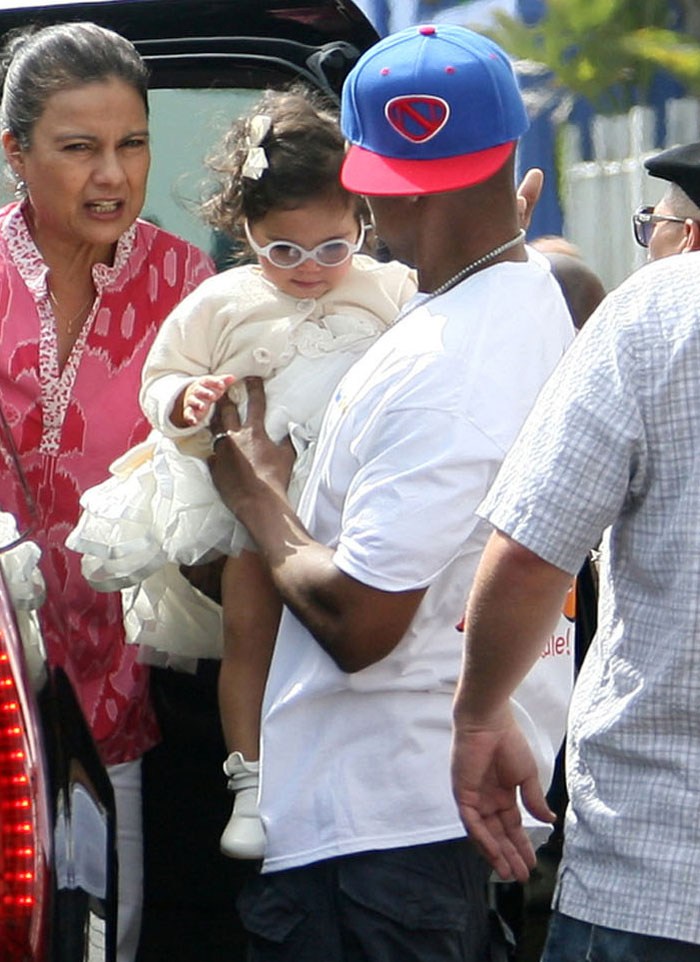 Nick Cannon is preparing for his twins' terrible twos the best way he can — with a sense of humor. "I got my belt out already! It's ready," he joked to Us Weekly on Wednesday, March 6, at the Stars and Strikes Celebrity Charity Bowling Tournament in Studio City, CA.

Here were a few more choice quips from the 32-year-old actor-singer, whose daughter (Monroe) and son (Moroccan) with wife Mariah Carey turn 2 April 30.

On who's the tougher parent: "Who do you think? Me! I don't play that!"

On when his kids can listen to his music: "When they can go to the club!"

On when they can start dating: "Oh, no, my son can date at, like, 3 if he wants, but my daughter, never."

The singer/actor also divulged his and American Idol judge Carey's TV viewing habits. "Idol. That's about it. [And] Real Husbands of Hollywood," his mock reality show for BET. "We TiVo [Idol]…and we watch it when we can watch it together," Cannon told Us. "My wife is a great critiquer. She's like, next time I'm going to do this, and next time I'll say this. She's critiquing herself as she watches it."
[From Us Weekly]
I hope he's also kidding about letting Moroccan date before Monroe is allowed to do the same. Double standards really do exist when it comes to boys and girls and what parents permit them to do. My opinion? Don't let any of them leave their bedrooms (except for school, of course) until they go to college (just kidding — maybe). There's too much trouble to be had out there, and a teen boy can impregnate his girlfriend just as easily as a teen girl can get knocked up. I always want to hurl when dads are "proud" to see their boys get some.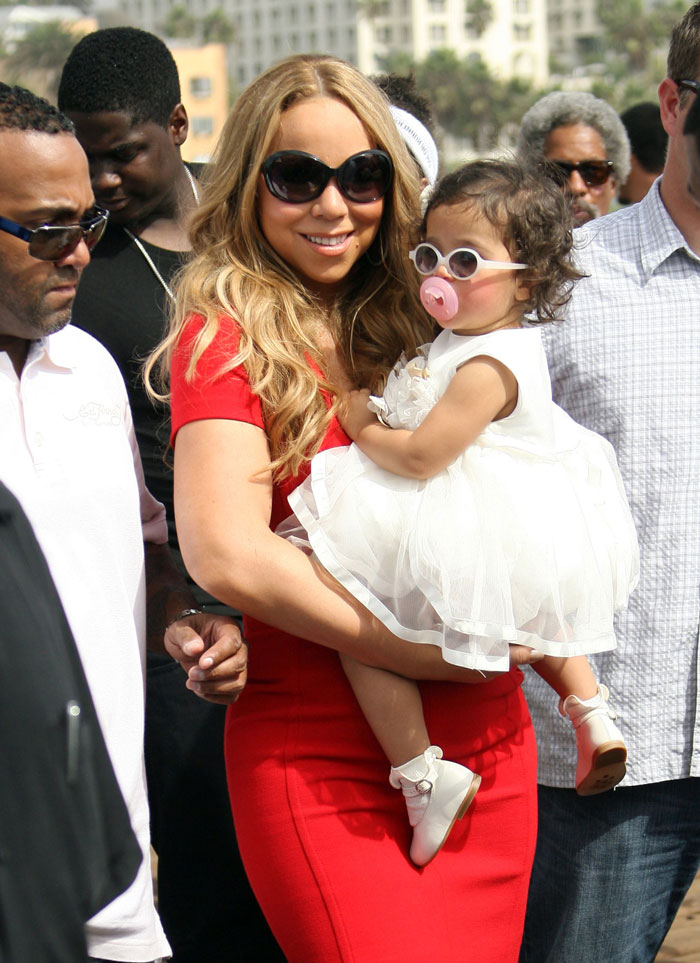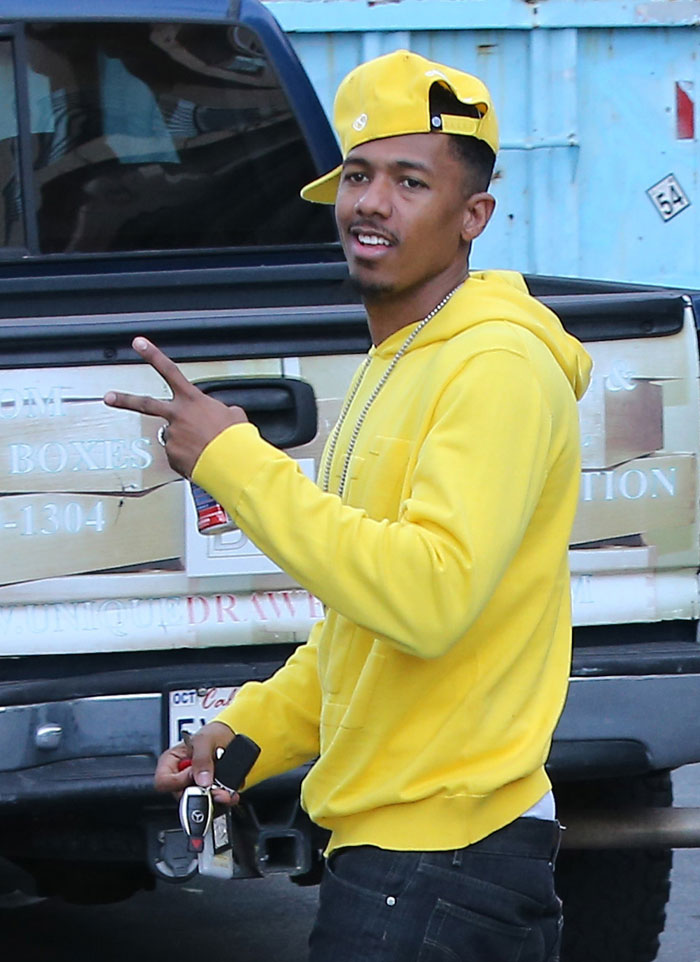 Photos courtesy of Fame/Flynet