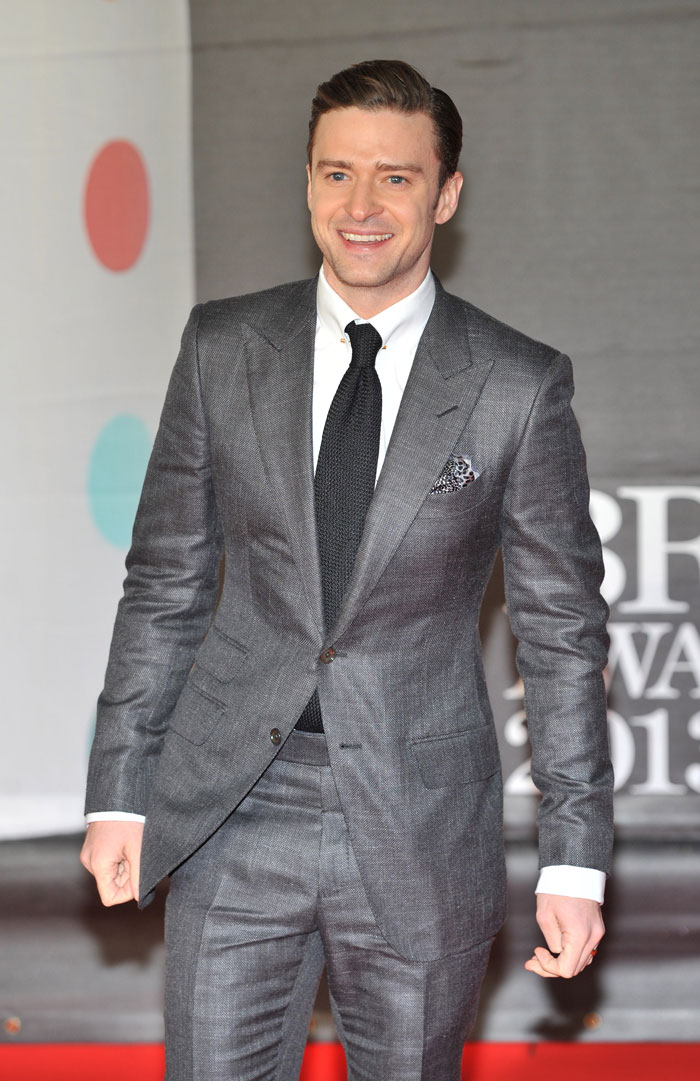 A few weeks ago, Kanye West went on a tirade during one of his concerts, and his targets were many but included Grammys and the corporate nature of the music industry (even though this is the guy who is blind enough about his own role in the machine that he wore a $30,000 outfit to Occupy Wall Street). In addition, Kanye took aim at Justin Timberlake's latest single, "Suit & Tie" by ranting, "I got love for Hov but I ain't f–king with that 'Suit & Tie'." Then he went on to shout, "I hate business people. How much shampoo can you sell with your face on it and sh-t? Remind me again why we in this sh-t. Can you remind me again why we in this sh-t? Since when [is] making music about getting rich? Since when [is] making art about getting rich?… Remind me again why we in this sh-t. Remind me again why the Grammys couldn't suck my d-ck."
Kanye's rant went largely unnoticed by the gossip world until Timberlake decided to use his performance time on this past weekend's "SNL" episode to respond to Kanye. JT actually modified the lyrics "Suit & Tie" to suit his own purpose of dissing Kanye right back, and here is how he did it: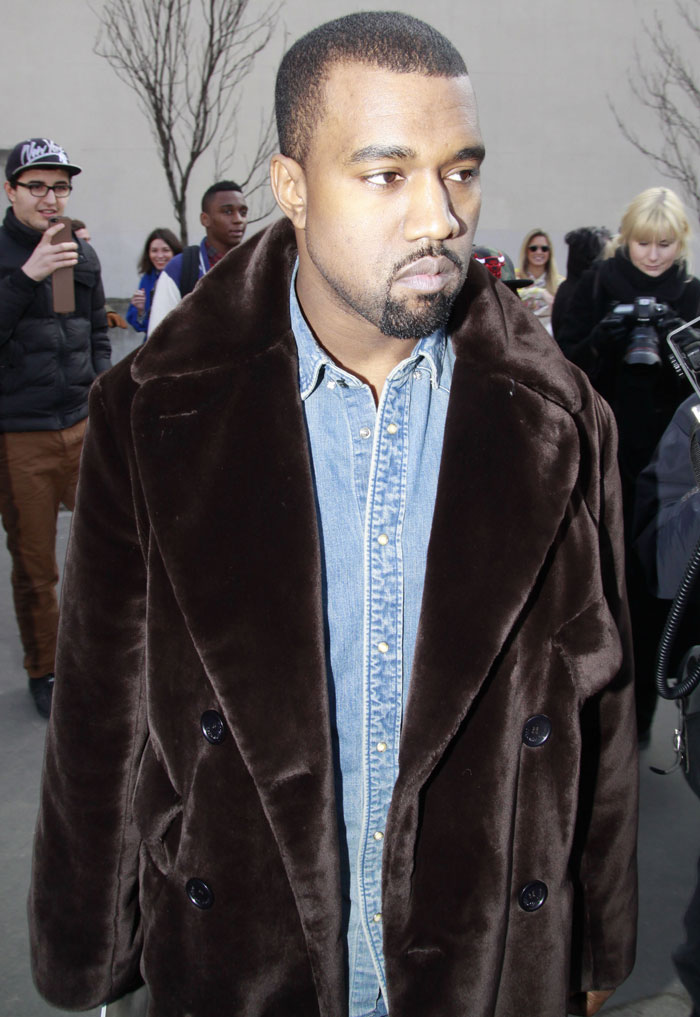 Justin Timberlake picked the perfect moment to slam Kanye West, who dissed his album's lead single, "Suit & Tie," during a February concert in London. During Timberlake's live performance with Jay-Z on Saturday Night Live March 9, the singer changed the lyrics from "Aww, sh-t so sick, got a hit and picked up a habit" to "my hit's so sick, got rappers acting dramatic."

West, 35, trashed Timberlake's track on stage at the Hammersmith Apollo. "I got love for Hov, but I ain't f-cking with that 'Suit & Tie,'" the outspoken rapper told the crowd during a three-minute rant about the commercialism of popular music.

The dis came as a surprise to fans, given that Kim Kardashian's boyfriend frequently collaborates with Jay-Z. The hip-hop heavyweights even released a joint album, Watch the Throne, in August 2011. West was recently ranked No. 7 on MTV's Hottest MCs list.

While West may not be a fan of "Suit & Tie," former 'N Sync member Lance Bass can't get enough of Timberlake's mid-tempo jam. "I think it's something that no one expected him to do," Bass told Us Weekly in January. "I think everyone was expecting him to do a crazy [dance track], but he went back to his roots and I like it. It's very nice!"
[From Us Weekly]
I already included a video clip of JT's performance of "Suit & Tie" on this morning's "SNL" post, but here it is again. Since Kanye and Jay-Z are such close buddies, I wonder what Jay (as a performer in this video) thought of Justin's modified lyrics.
You know, it would be one thing if he were merely criticizing the quality of "Suit & Tie," which is a pretty atrocious song, but Kanye is merely (I think) criticizing what he perceives as the manufactured nature of the song. Never mind that Kanye has no problem with dating and knocking up Kim Kardashian, who is the ultimate commodity of reality television these days, but that's beside the point I guess.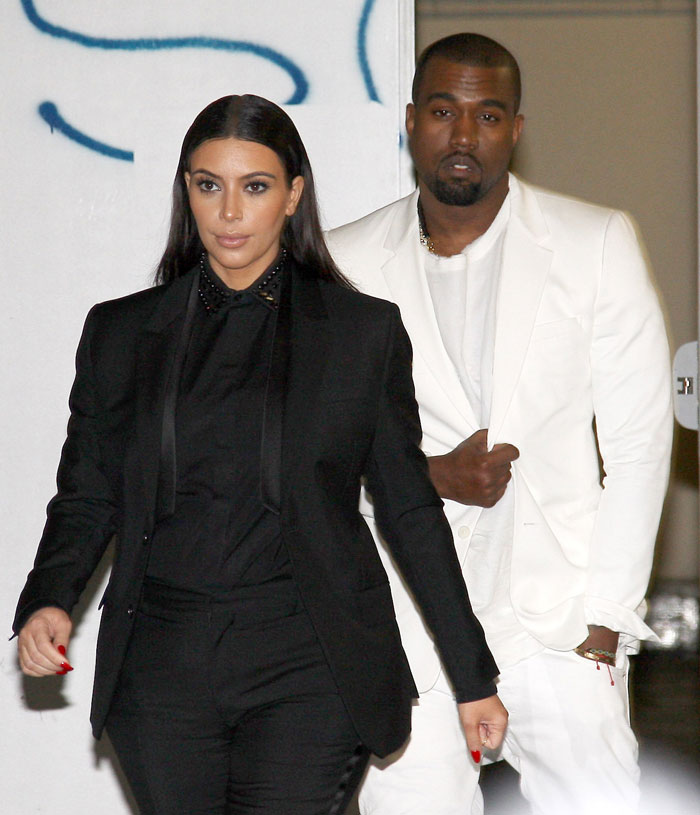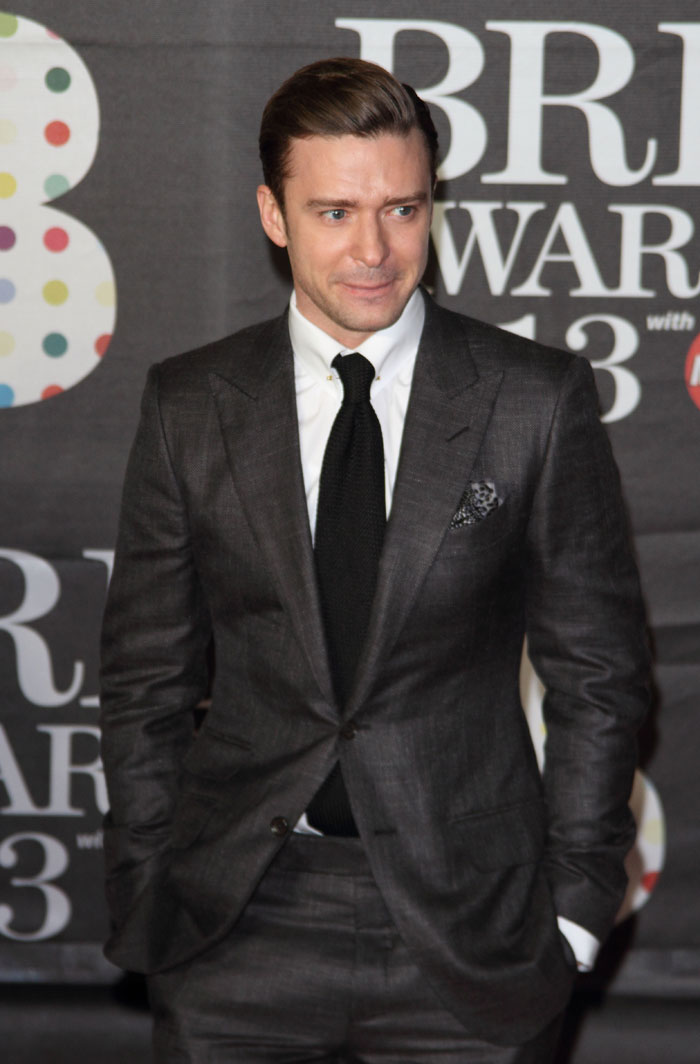 Photos courtesy of WENN