Here are some photos of Brad Pitt in France, heading out at Charles de Gaulle Airport, and arriving at LAX yesterday. We so rarely get new photos of Brangelina these days, so any time we get anything in, I'm going to publish them. Doesn't it feel like it's been YEARS since Brad and Angelina have been on a red carpet together? I think the last time was… last year's Oscars? Is that right? Brad promoted Killing Them Softly last fall without Angelina at his side, and Angelina did some events solo last year too. Hmm.
Meanwhile, in last weekend's Parade Magazine, we found out how much Brad made in 2012, compared to other huge moneymaking acts. Not surprisingly, Justin Bieber and Taylor Swift made more money than Brad. Surprisingly, Mark Harmon (executive producer/actor on NCIS, the #1 show in America) made more money than Brad. Brad made $35.5 million last year, which probably includes a lot of producing and acting salaries, plus his $7 million Chanel contract, plus his side project as a furniture designer, and God knows what else. Mark Harmon made $38 million last year! Damn. Hello, Mr. Harmon! You can see Parade's celebrity-salary slideshow here.
We'll next see Brad in World War Z, which comes out June 21. Considering WWZ needed like MONTHS of reshoots over the course of a year, that film is either going to be awesome or a total trainwreck. My gut is telling me that Brad Pitt + Zombies = huge box office, but we'll see.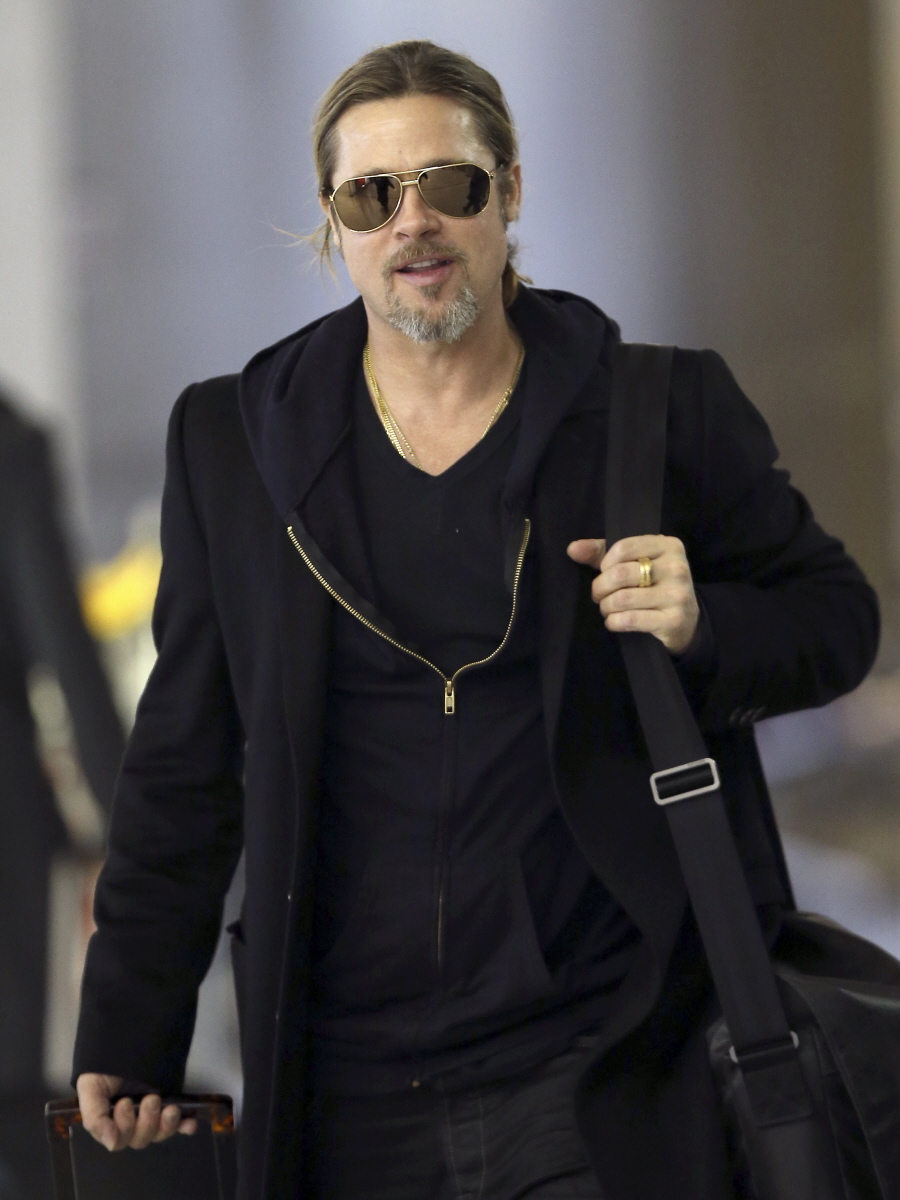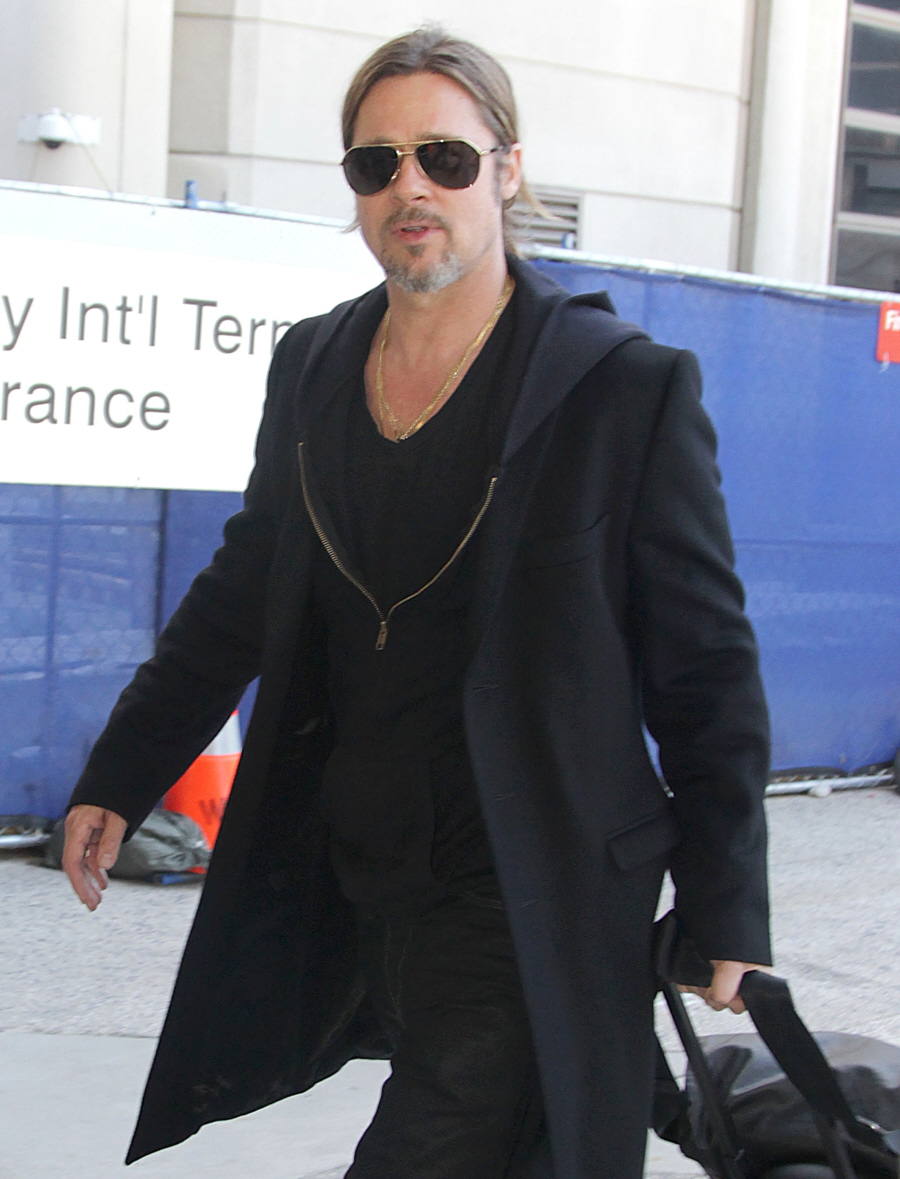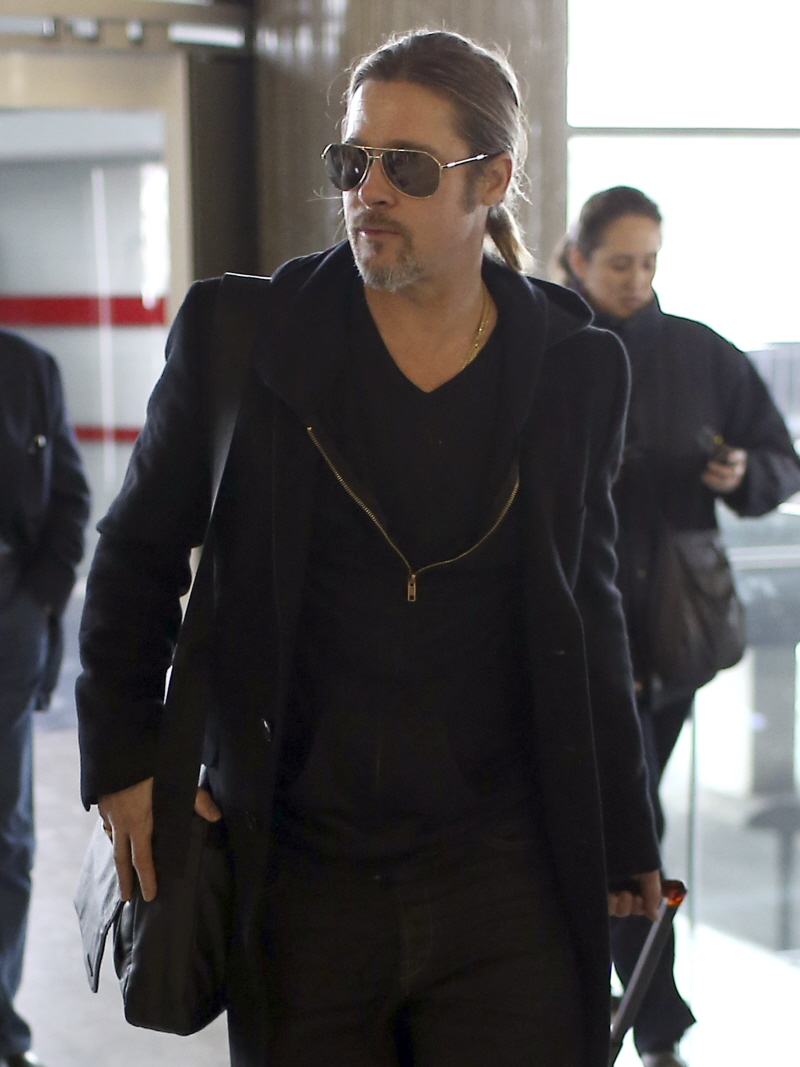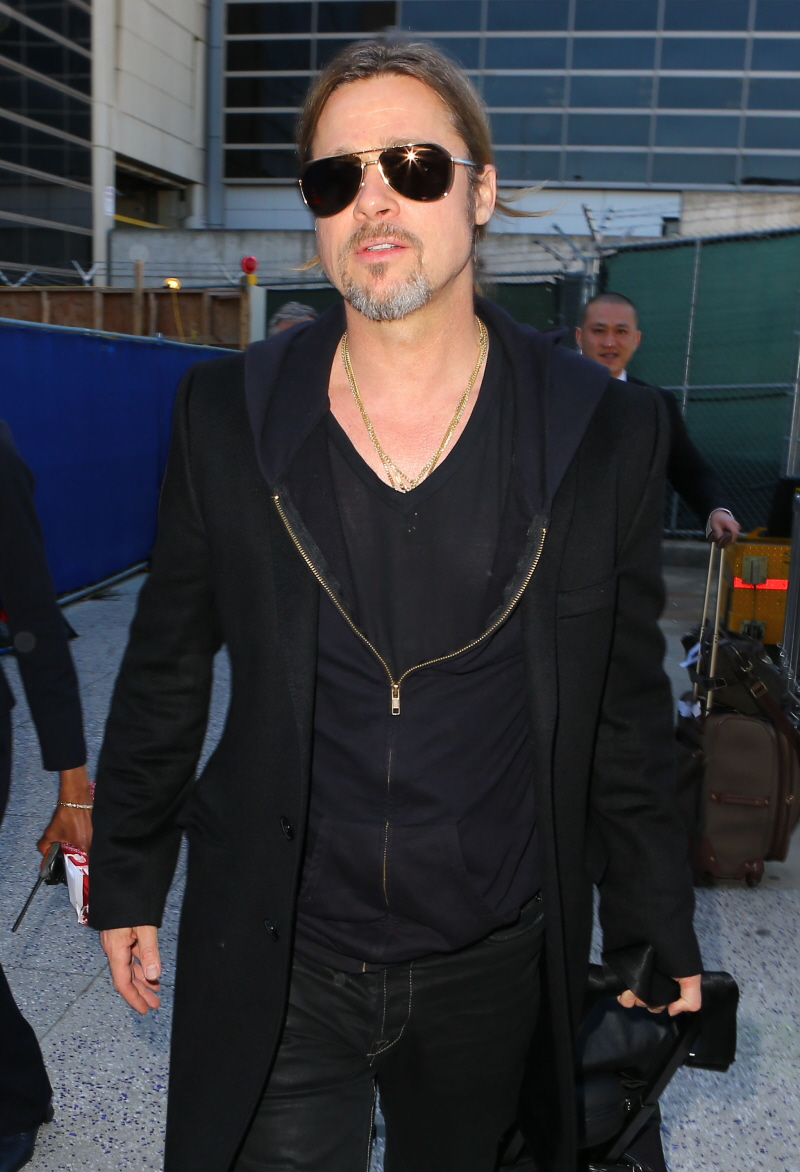 Photos courtesy of Fame/Flynet.