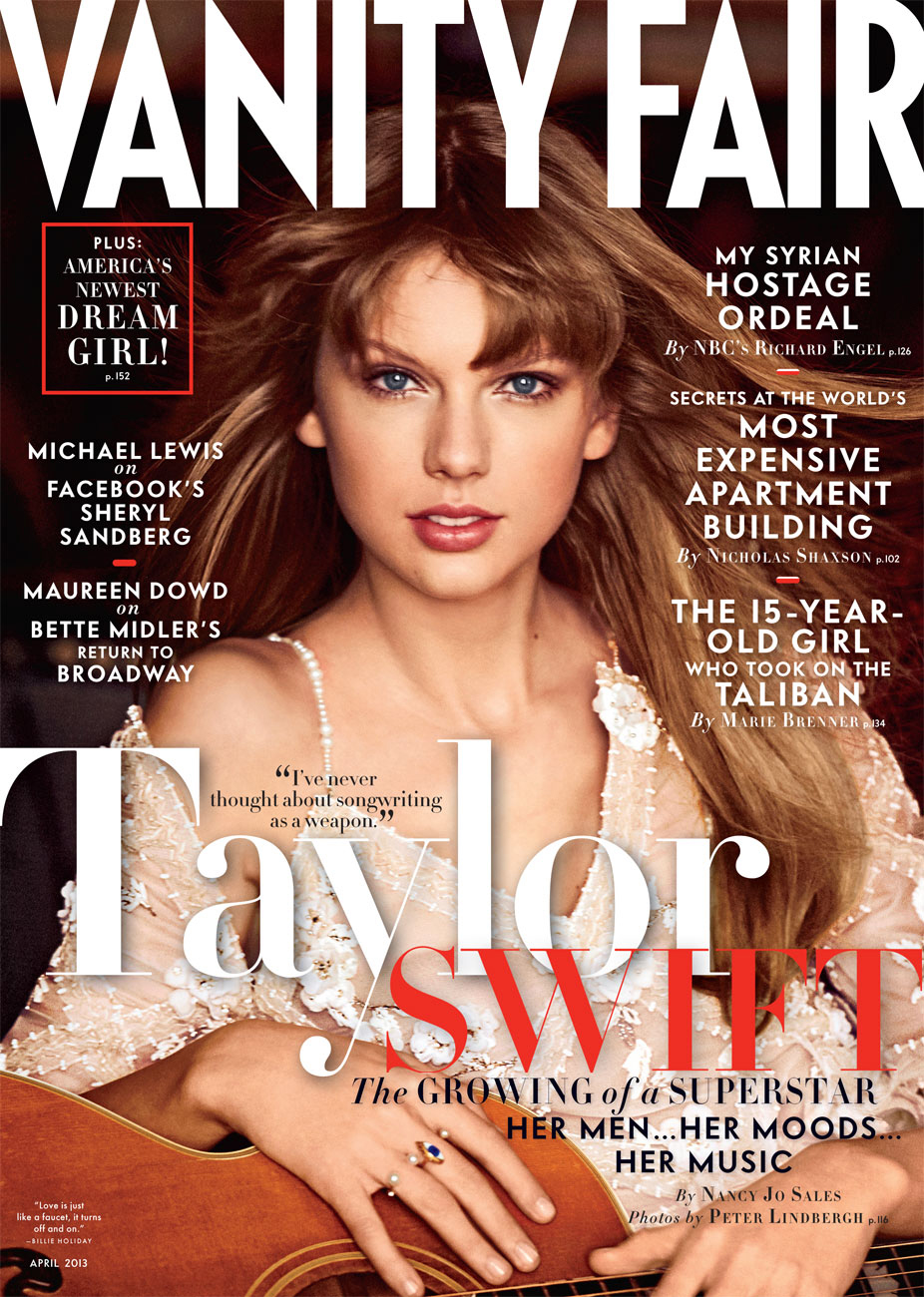 I got my April issue of Vanity Fair yesterday, and the first thing I did was pour through the Taylor Swift interview. VF put the most controversial (and eye-rolly) quotes online already, but there are definitely some other gems in the piece. Swifty talks a lot about her work ethic (which rings true – she works hard) and there's a lot of analysis about Swifty's media game and how well she has played the media up until this point. There's a lot of talk about how right now, at this moment, there's a Taylor Swift backlash and it really bothers Tay-Tay because people who say mean things about her are totally MEAN. What I'm saying is that I don't have the time or the inclination to cull all of the craziness, so you should totally buy the issue. Or you could read the full thing from the scans here at this Tumblr. I'll give you one moment of "OMG TWEE":
The moment you walk into Taylor Swift's penthouse, you know she isn't faking it with all those love songs about high school heartbreak and dreaming of the perfect guy. She really is that romantic. She may just be the girliest girl in America. Her foyer is covered with frames of brightly colored paper flowers; insider, you're greeted by a six-foot topiary rabbit. There are antique birdcages everywhere and mobs of crocheted throw pillows. There's a koi pond in the middle of the living room, whose 20-foot windows look to the Great Smoky Mountains beyond Nashville.
[From Vanity Fair, print edition]
Hilariously, Nancy Jo Sales (the interviewer) also throws a great deal of shade on Tay-Tay throughout the piece, especially when Swift pulls the "I won't talk about my love life but you can talk to one of my friends and she'll tell you every gossipy detail" thing. Also hilarious? Apparently, Tay-Tay is FINALLY over-exposed officially. All of her 2012-13 magazine covers undersold – she was on the covers of Glamour, Harper's Bazaar, Cosmo and Elle, and all of them sold poorly. The biggest cover stars of the year were Lady Gaga (on Vogue) and Adele (on Vogue), Lauren Conrad (on Glamour!) and Scarlett Johansson (on Cosmo).
And the news gets worse for Swifty… Nashville media outlets are reporting (and it's getting wider coverage now) that hundreds of pieces of Taylor's fan-mail ended up in a dumpster. All of the pieces of mail were unopened, and all had been sent to her PO Box, where the mail is "usually" picked up by someone on Swifty's staff. It's a big deal because Swifty has always claimed to be extraordinarily close with her fans. A Swifty spokesperson said: "Taylor gets thousands of fan letters everyday and they are delivered to her management office. After the letters are opened and read, they are recycled… The only explanation for any letters being unopened would be that a small batch of mail that was supposed to be delivered to Taylor was accidentally put with letters headed for the recycling center. We sincerely appreciate Channel 2 bringing this to our attention, and we plan to immediately pick up the mail."
Now, should we slam her for this? I'm kind of ambivalent on it. She probably receives thousands of pieces of mail a week, and what is she supposed to do? Read every piece? I guess her management team pulls the best or most interesting pieces of mail for her to read and then they "recycle" the rest. Meaning they trash it, most likely. And? I know it's harsh, but that's life.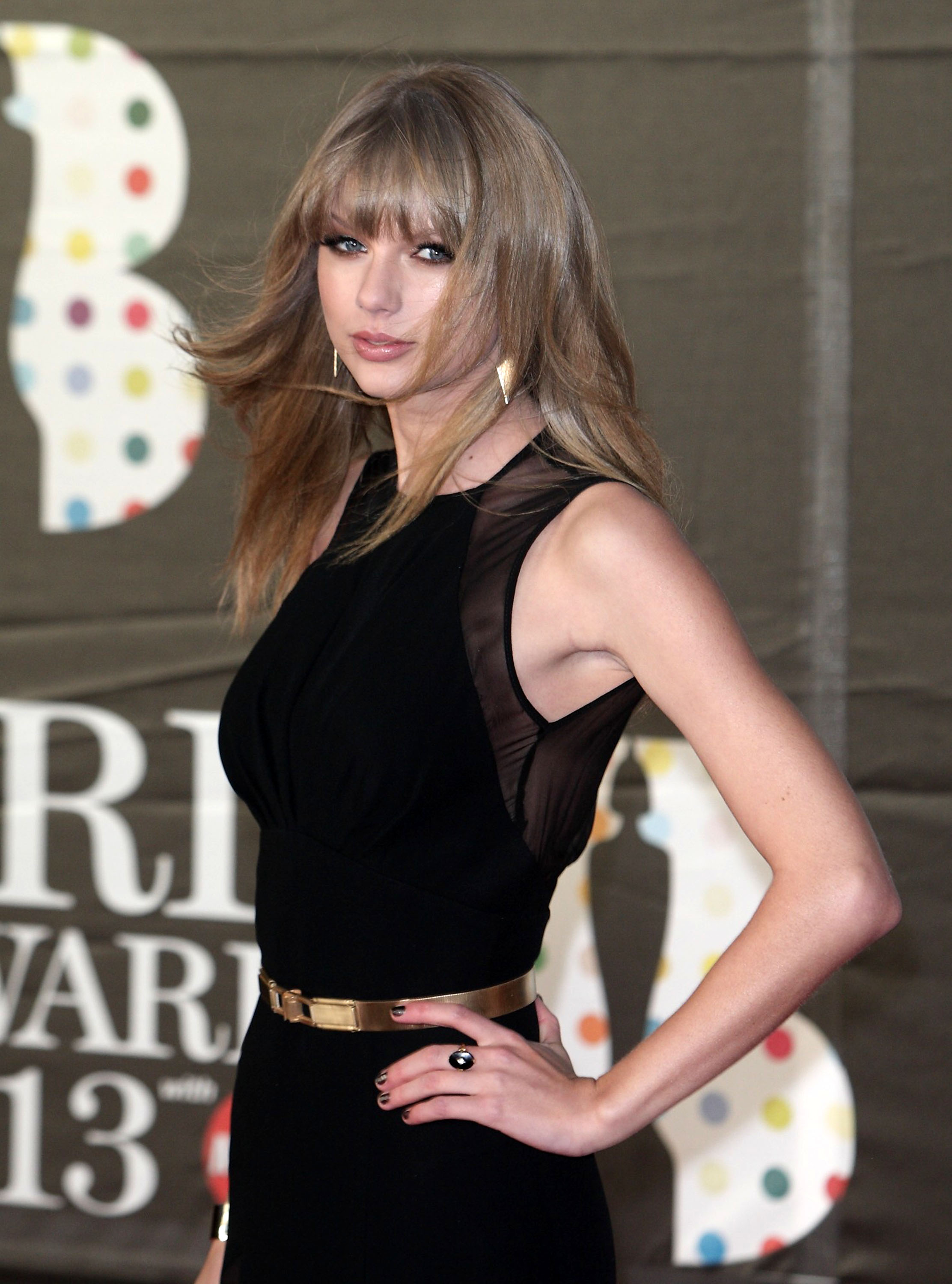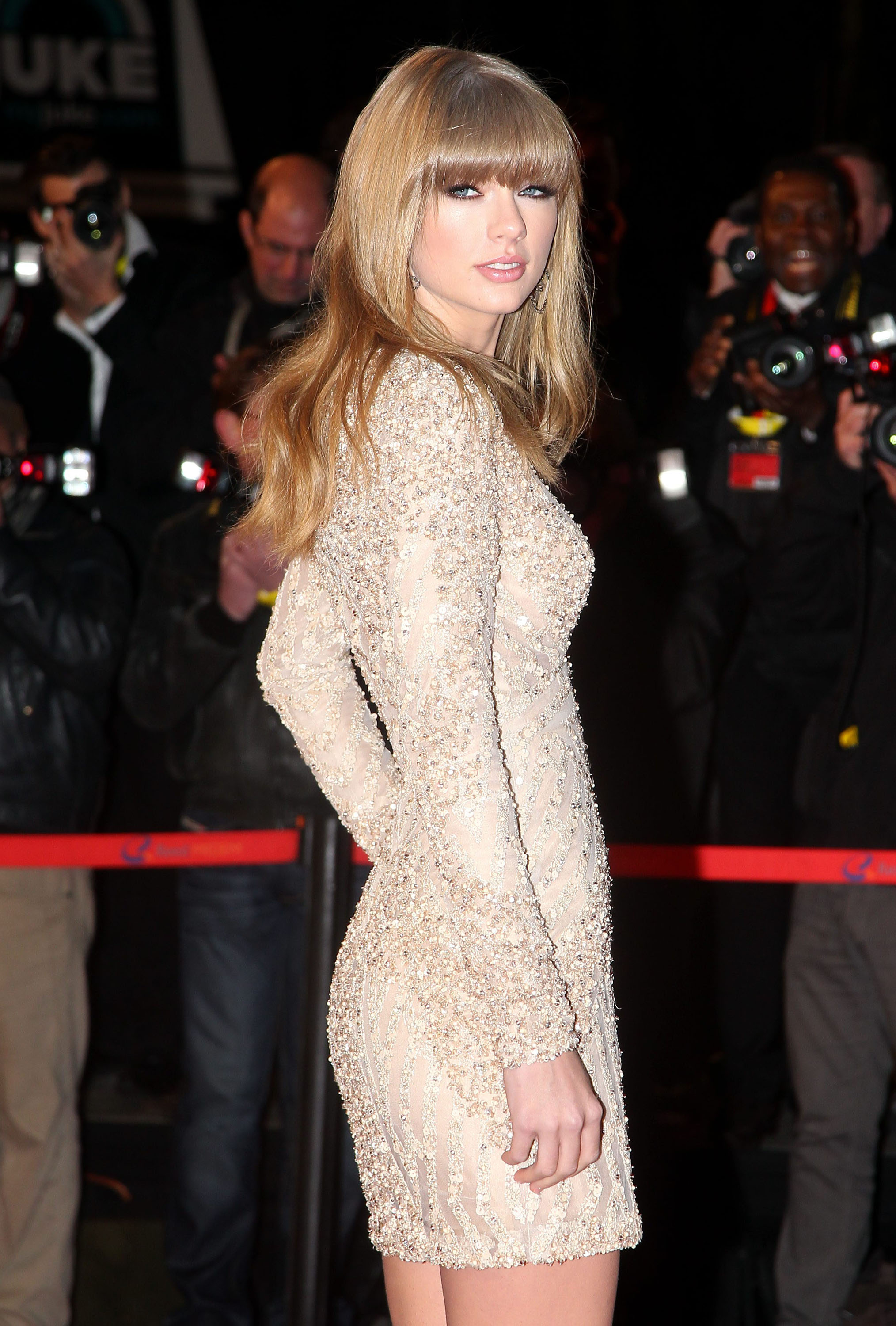 Photos courtesy of Vanity Fair and WENN.