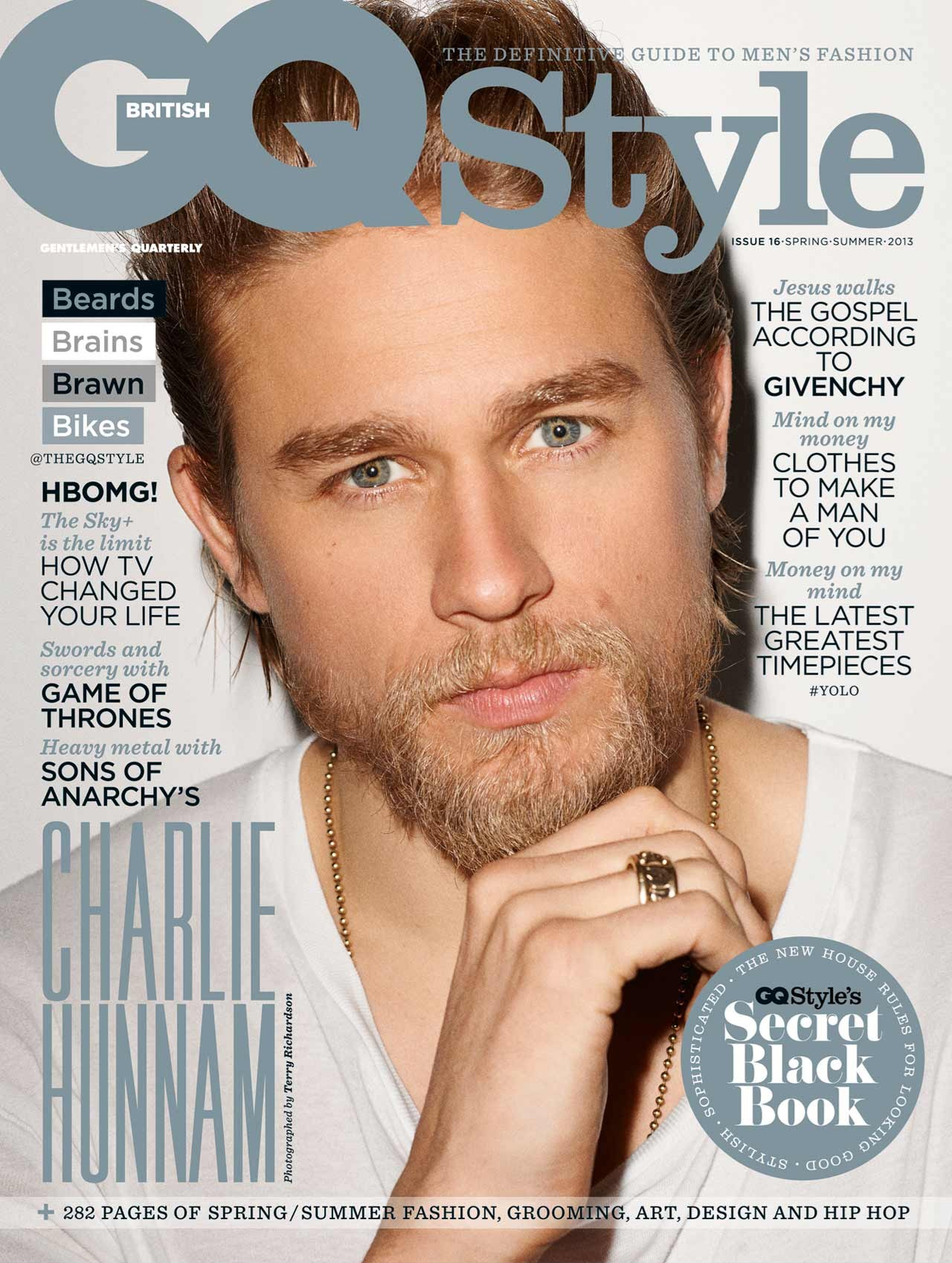 Your boyfriend Charlie Hunnam cover the new issue of GQ UK Style! The photo (by Terry Richardson) is pretty, isn't it? Although I have to admit… I'm not really into blonde men. My physical type is dark haired men (or gingers) with light eyes, tall and lanky. Which is why Alexander Skarsgard has never really made it to "Forever Dong" status for me personally, although I do love a good Viking. So, I don't find blonde men repellent, they just aren't my type most of the time.
As for Charlie… he has beautiful eyes. But the blonde beard isn't doing it for me. I know it's horrible to say this, but the blonde beard is giving me Spencer Pratt vibes. CB assures me – and I've heard this from so many Sons of Anarchy fans – that Charlie is really, really crazy-hot in motion, in character as Jax, and even just walking around.
I have another confession to make – it was only recently that I found out that he's an English actor. I thought he was American this whole time! You know why I didn't know that? Because Charlie speaks with an American accent often when he's doing press. But occasionally his real accent comes out… and it sounds weird:
Anyway, we'll be seeing more of Charlie in the months to come. He's going to try to break out into film work in a major way this year because he's in the upcoming film Pacific Rim, which comes out in July and it's already getting crazy buzz. Either Charlie will be the next big thing and Hollywood will take notice… or he'll be the next Taylor Kitsch (as in, someone who could have had a big breakout but starred in one of the biggest flops of the 2012). Also: Idris Elba is in Pacific Rim. I'm just sayin'. That movie should be good for dong-watchers.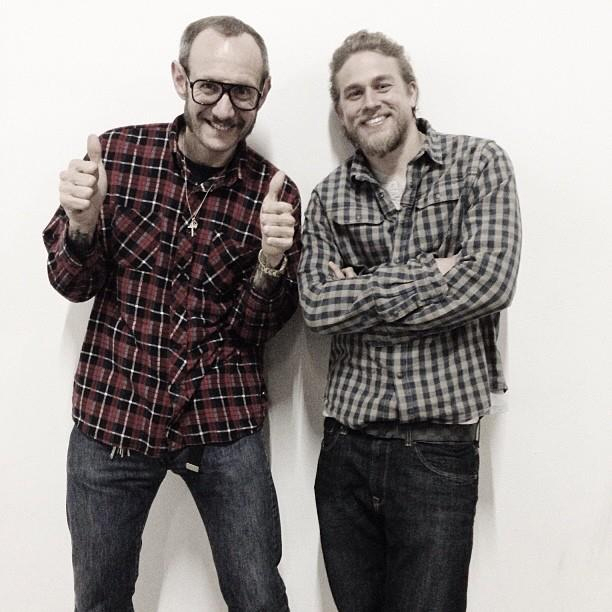 Some photos of Charlie at the premiere of Deadfall last November: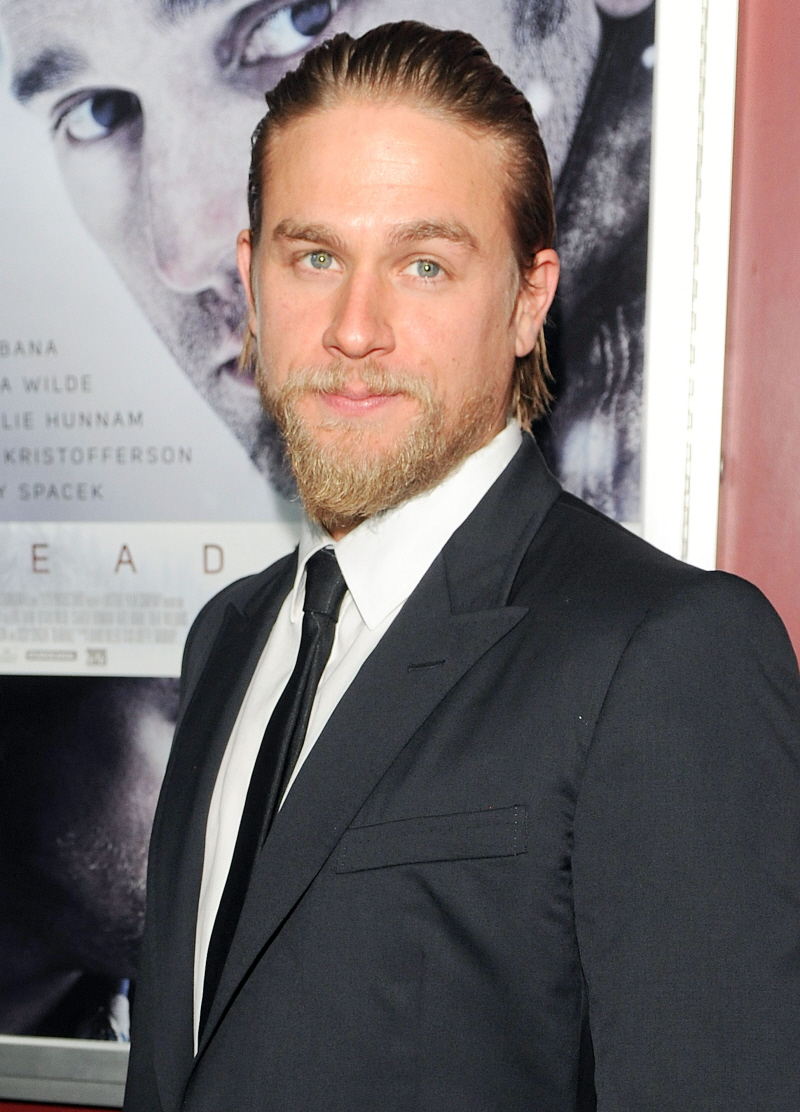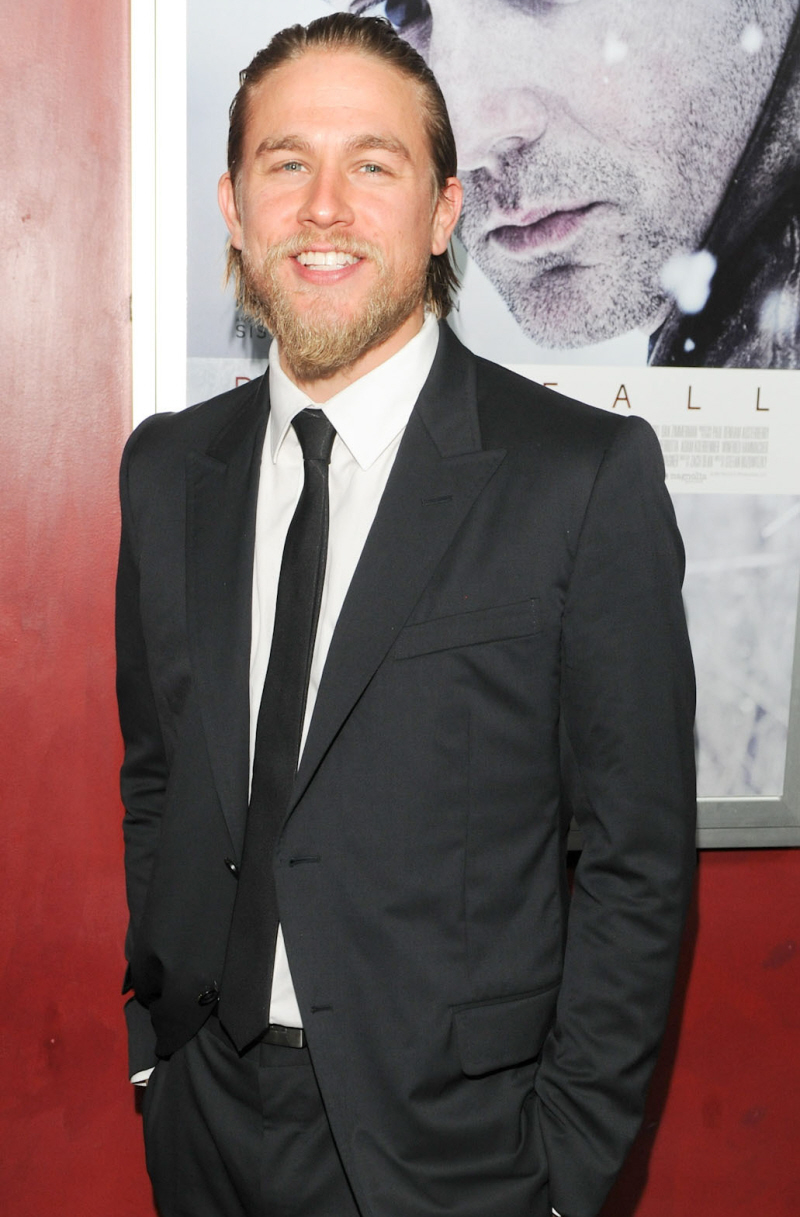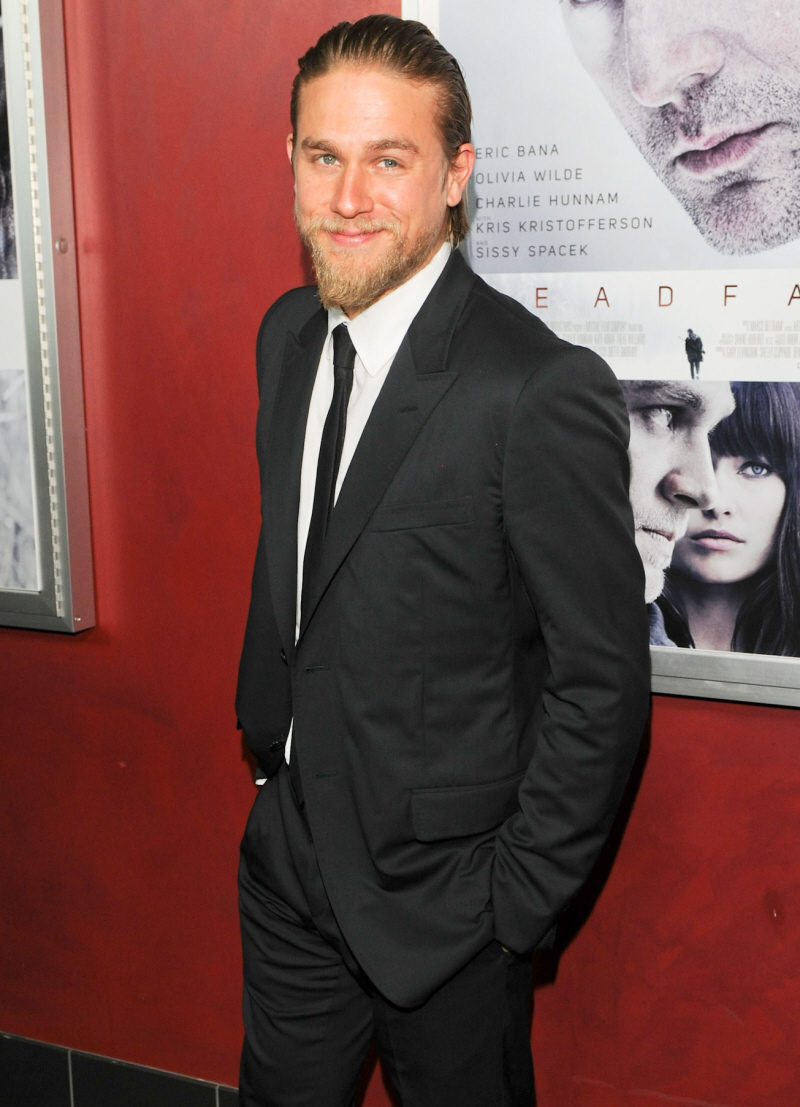 Photos courtesy of GQ, WENN.