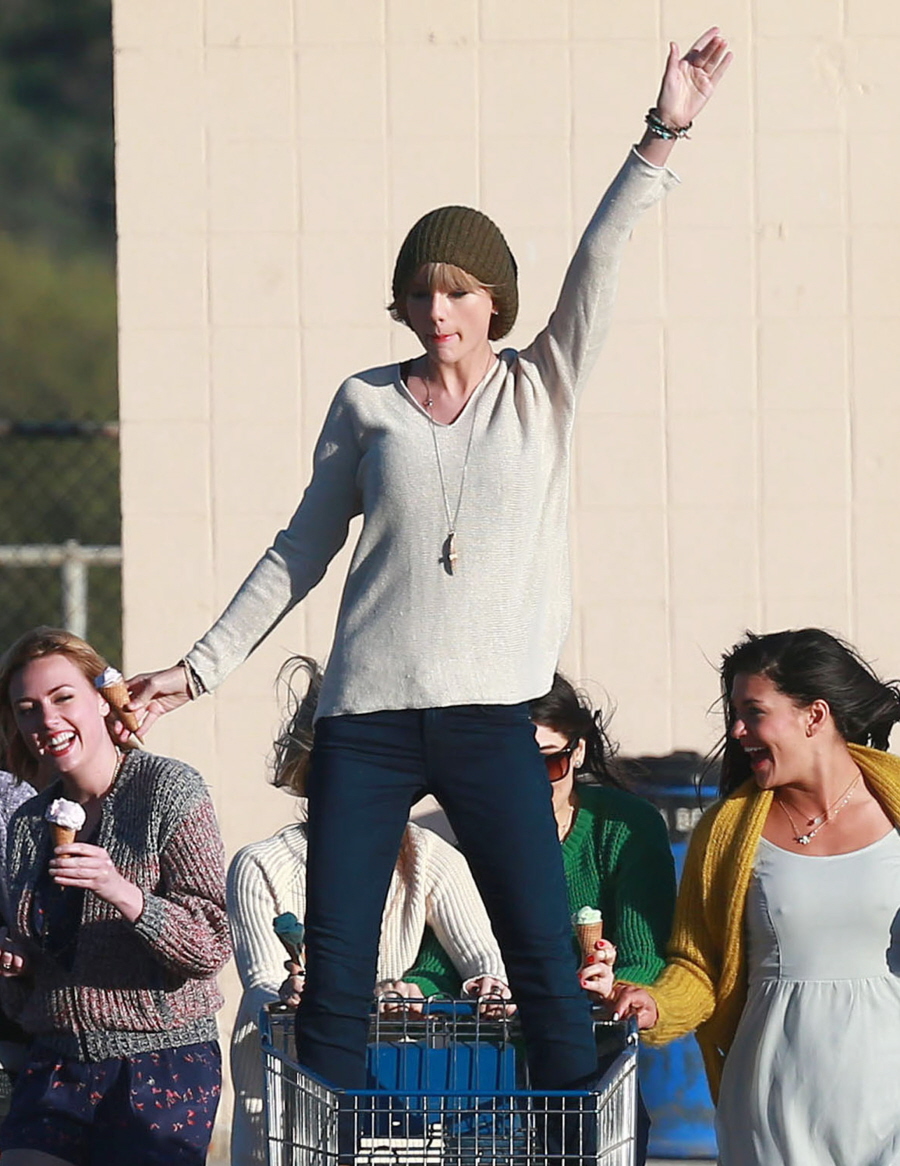 Taylor Swift debuted her latest music video on Good Morning America yesterday. The single is "22" off of her wildly successful album Red. Red has already given Tay-Tay massive hits with "We Are Never Ever Ever Getting Back Together" and "I Knew You Were Trouble" and I'm sure this one will be a big hit for her too. Surprisingly, the vibe of the song and the music video are different – this isn't about meeting a guy, falling in love and being dumped. This one is about having girlfriends and being kind of a mess. I spied Jessica Szohr as one of her girlfriends, which is shocking. Swifty is friends with brunettes?!?!
Eh. It's cute. It reminded me of college, only I didn't go to college in Malibu. So replace the beach with a civil war battlefield (no joke) and take away the hot pants (seriously, what's with all of the short shorts?), and that was a lot like me. So I imagine younger girls will like this video. It's girly and cute and it's not so boy-obsessed.
Speaking of boys and being a bunny-boiling obsessive, Taylor Swift and Harry Styles are still dealing with some fallout from their breakup. Some say that the green beanie that Swifty wore in the music video was some kind of ode to Harry. Some say that she's going to write an epic song about him. But what does Harry say? Not much. He wants to forget he ever dealt with her:
Taylor Swift may be obsessed with ex-boyfriend Harry Styles — she frequently mocks him during televised performances, and even dressed like him in her new music video — but the One Direction frontman couldn't feel any more different. In fact, a source tells HollywoodLife.com that "Harry is beyond over Taylor" and wants nothing to do with her.

"He doesn't talk about her, he doesn't talk to her and he doesn't want to be with her ever again," our source insists. "He has moved on!"

So the real question is: If Harry is ready to walk away and never look back, why is Taylor still so obsessed with him? Ever since their highly-publicized split, Taylor has taken every opportunity to publicly mock Harry. During her performance of "We Are Never Ever Getting Back Together" at the 2013 Grammys, Taylor altered the spoken-word portion of her song, using a British accent just like Harry's! Considering she'd never done that before, certainly not in the original recorded version of the song, it was a clear message to her English ex.

And the hits just keep on coming: Taylor's new music video for "22," she sports a — an ensemble oddly reminiscent of Harry!

Considering she literally sings about how she likes to mock the guys she's dated — "it feels like a perfect night to dress up like hipsters and make fun of our exes" — there's no possible way you could say she's not trying to look like Harry in the video.
I have to admit, the way Harry has dealt with the Swifty breakup has made me like him more. He didn't try to explain it. He didn't try to appeal to his female fans by telling his side of things. He only spoke about her when asked, and he only said vaguely positive things. His whole vibe is "God, she was psycho. Let's just forget that ever happened." Which is probably the best way to deal with it.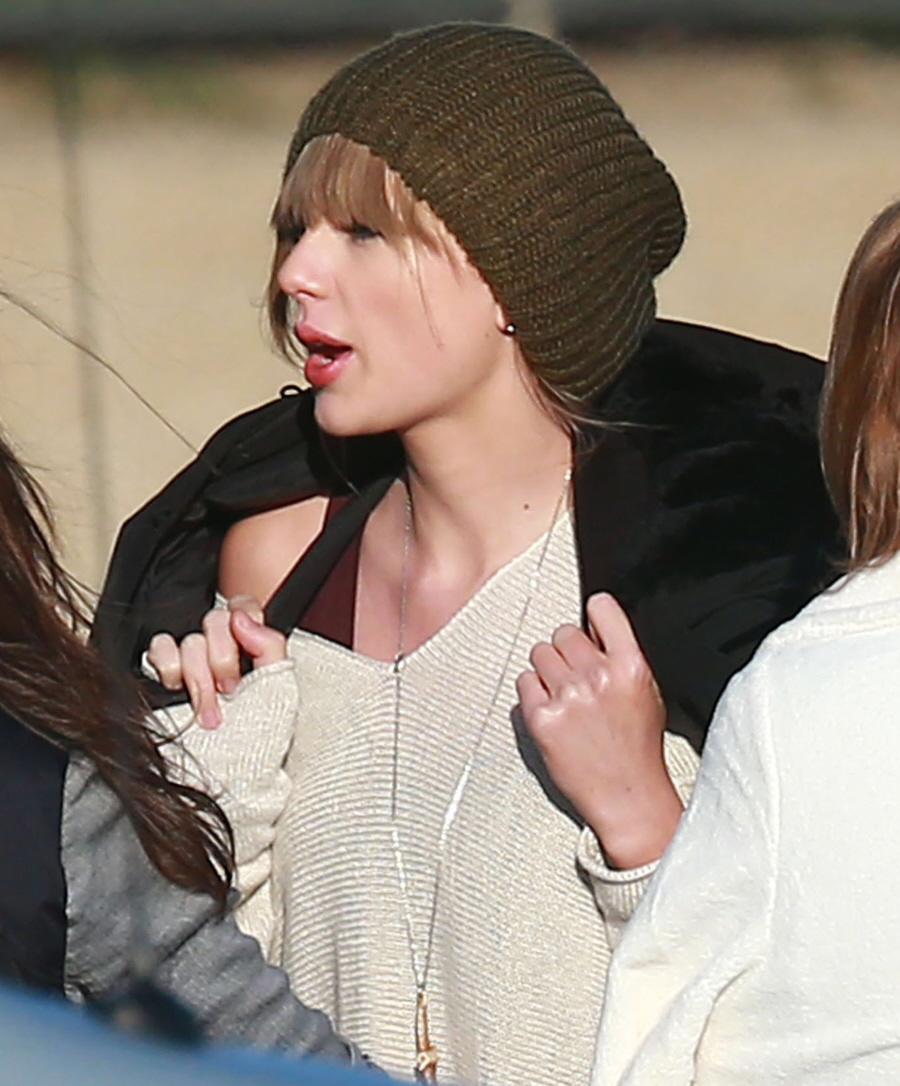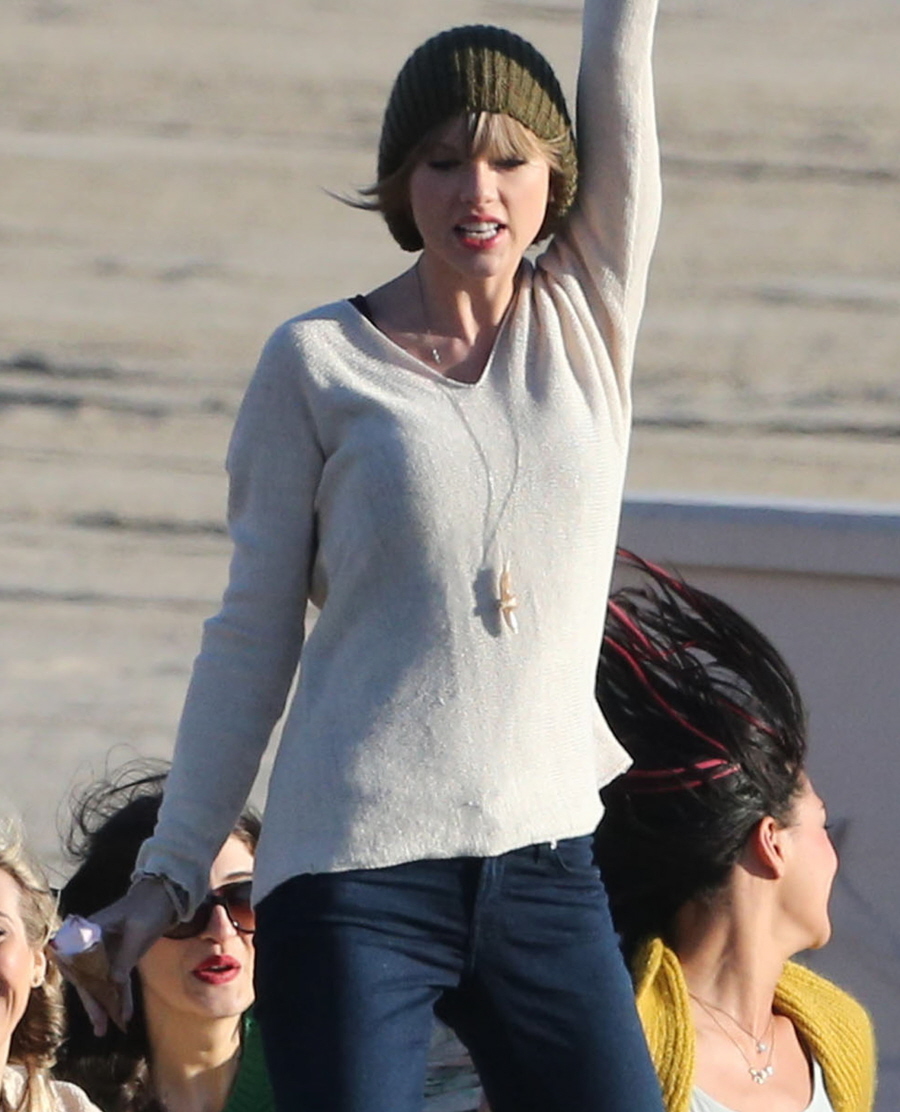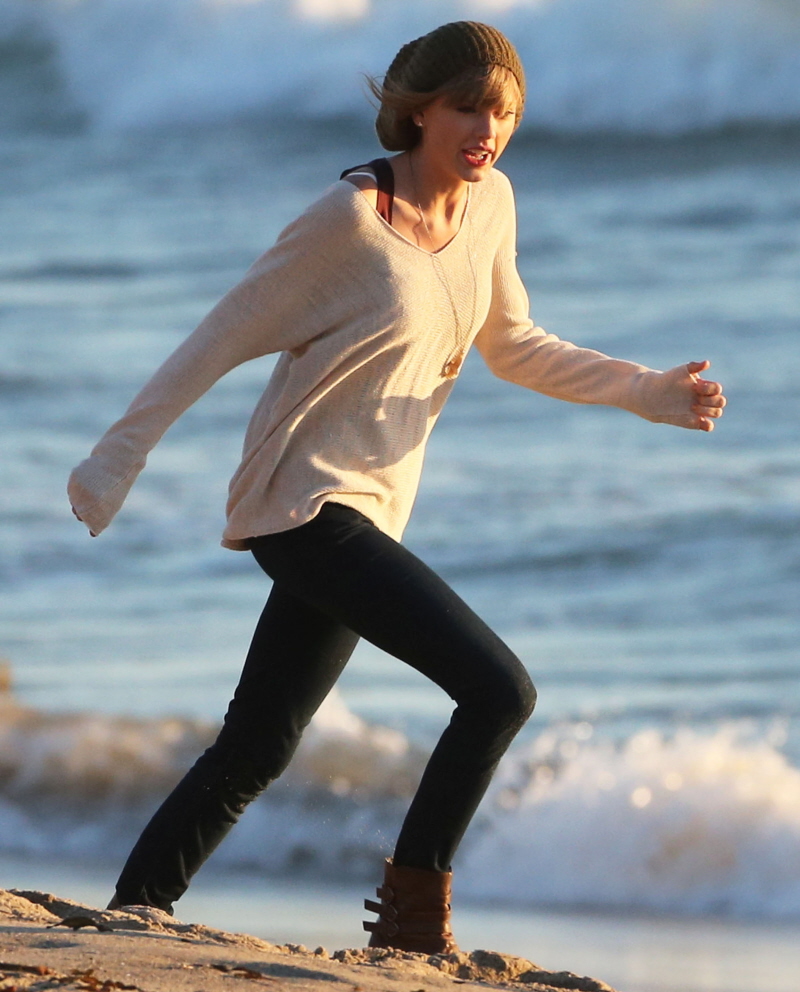 Photos courtesy of Fame/Flynet.