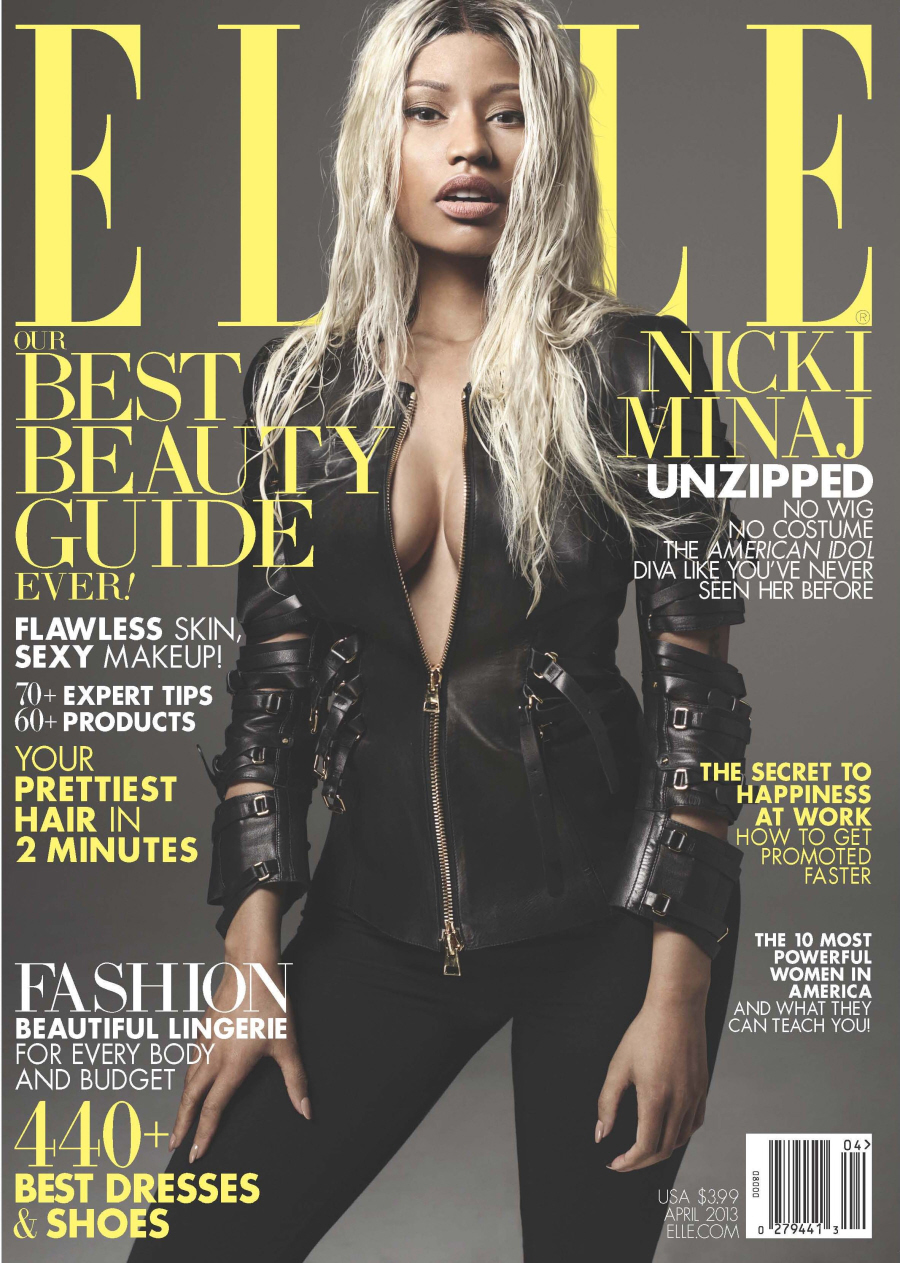 Completely, Totally 100% All-Natural (On Her Face) Nicki Minaj covers the new issue of Elle Magazine. This is the most subdued Minaj photo shoot I think I've ever seen. It's kind of nice, right? I heard a rumor a few weeks ago that Minaj fired her entire glam squad because she wants her new image to be more "natural". And that includes public proclamations of how she's never, ever had plastic surgery (on her FACE). Which is BS. But I digress. Anyway, against my better judgment, I'm into this Elle shoot. And Nicki's interview excerpts seem decent too:
On her dramatic make-under for her ELLE photo shoot:
"When I saw myself with barely any makeup at, it was such a… like, I'm so, so attached to my pink lipstick, it's hard. I feel that it's become a part of me. To go in front of the camera, without pink lips or big ol' crazy lashes- you know, nothing – I felt naked. It was scary! So this photo shoot was a real accomplishment in my eyes."

On experiencing bullying in school as a child:
"I went through a lot of bullying early on. Girls made my life a living hell. We had come to America from a different country. My brother and I had accents. It was very tough. So I've always put up this wall – it was a self-defense mechanism growing up – because I was almost expecting people to attack me. And I still have it. It's sad."

Her advice for women on how to command respect:
"My advice to women in general: Even if you're doing a nine-to-five job, treat yourself like a boss. Not arrogant, but be sure of what you want- and don't allow people to run anything for you without your knowledge. You want everyone to know, Okay, I can't play games with her. I have to do right by this woman. That's what it's all about."

On her plans for world domination:
"My goal in the beginning was to buy my mother a house. Now I realize, Okay, if I really focus and become a key player in business, then I can build an empire. I'm thinking of a legacy that I can be proud of and wealth that my grandchildren can use to go to college. So world domination- in terms of providing for my family – is absolutely my goal."
I rolled my eyes at the thing about her makeunder being a "real accomplishment." Gurl, STOP. As for the bullying… I suspect she's telling the truth, just because I think Nicki does seem to approach the world with a chip on her shoulder, and that chip comes from everyone telling her she couldn't do that or she wasn't good enough when she was younger. I know everyone cries about being bullied these days, but in Minaj's case, I think she probably was.
Also: I DO need to start treating myself like a boss. She makes a good point.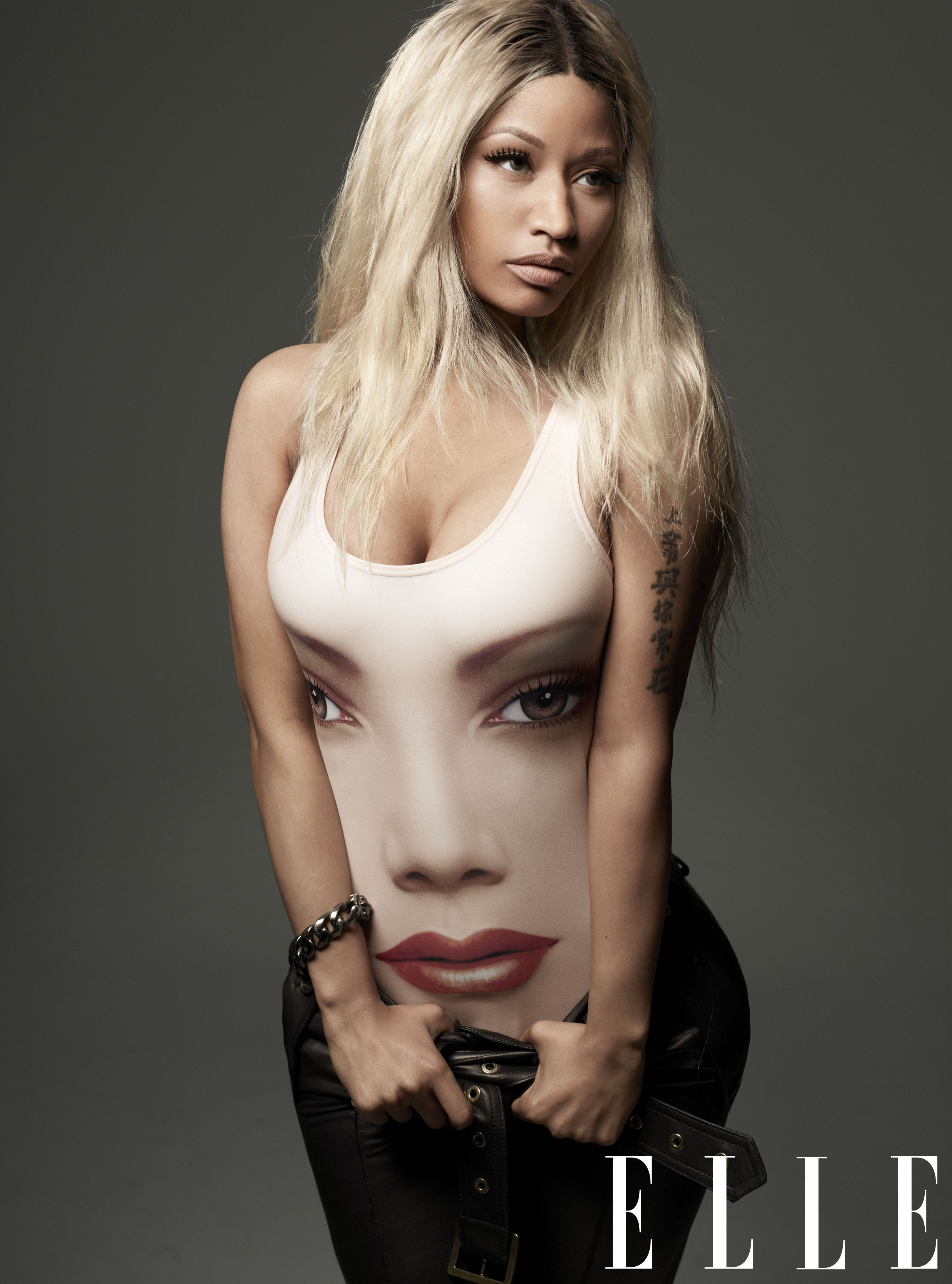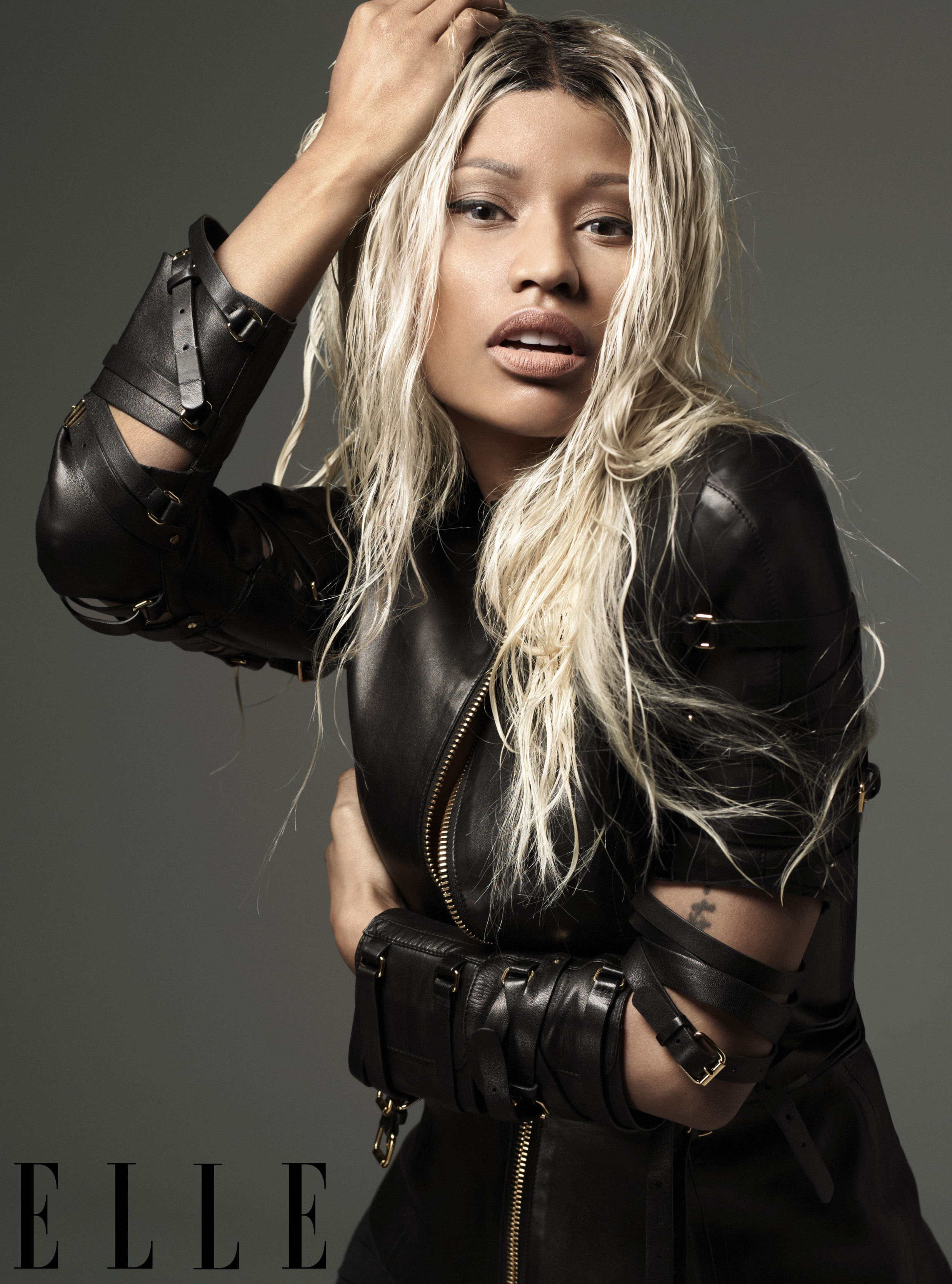 Photos courtesy of Thomas Whiteside/Elle.