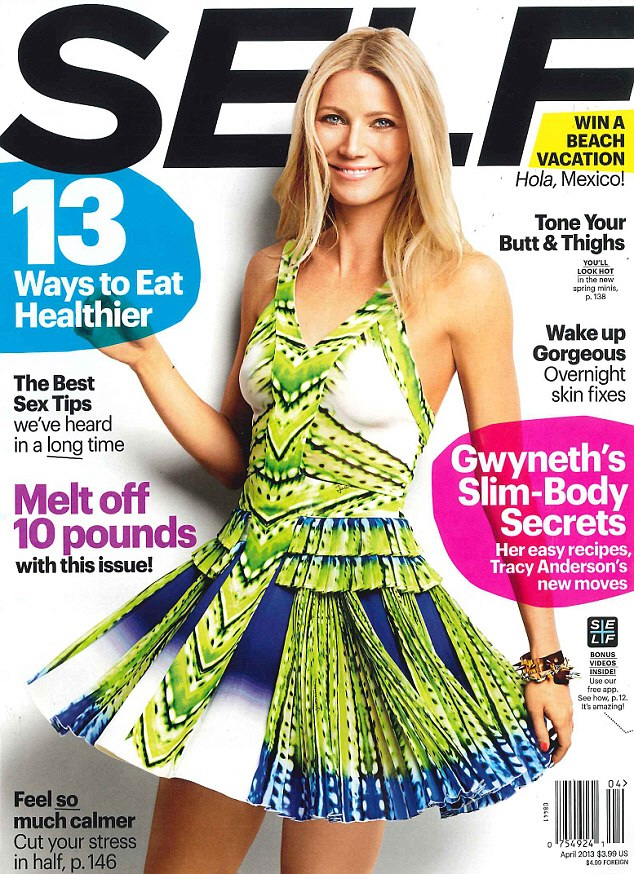 Gwyneth Paltrow covers the April issue of Self Magazine and there are literally only four sentences of the interview released at this point. Four little sentences and that was enough to enrage me. I guess I should be thankful that Gwyneth isn't talking about her stupid cookbook, although I'm sure she did talk about in the interview and we just haven't gotten those excerpts yet. I guess I should be thankful that Gwyneth isn't condescending to the peasants about how much peasanty food we eat, allowing all of us to bask in the glory of her supreme wisdom, the wisdom that has given her early-onset osteoporosis, anemia and severe vitamin deficiency. Instead, Goop deigns to tell us that we are less threatened by her now because she's older. She was just TOO PERFECT when she was younger and she wants us to know that she knows we were incredibly threatened. I wish I was joking.
Goop on turning 40 years old: 'I feel a sisterhood emerging around me. I'm less threatening now that I'm 40 and not 26-with-an-Oscar.'

On her girlfriends: 'They know I've been through a lot of pain and suffering – some public, some private – and I keep going. Or maybe it's just that I was the first one who could afford therapy!'

Beyonce on Gwyneth's friendship: 'She is incredible. She's a great friend on every level. I think for us, protecting our daughters is so important and … keeping things on our own terms, so I will still be protective and make sure [Blue Ivy] has a childhood and a great time.'
I love Gwyneth's version of "I keep going" – like she's some brave peasant struggling to find affordable housing and quality food and education for her children on a minimum wage. She was born rich and privileged, she got a Hollywood career out of nepotism, she won an Oscar by stealing her best friend's script and she's been coasting on her early fame for the past decade because, as she told Courtney Love, "Once you're A-list, you're always A-list." The worst thing that's ever happened to Gwyneth is her father's death, and while I don't doubt that her father's passing was devastating, she has been playing that "I'm grieving!" card in the press for the past decade. And again, everything is always all about Gwyneth, and not only that, it's about her image, how she's perceived – it's not about how aging has changed her perspective and made her a better, more compassionate person. Her quote about aging is that other people perceive her differently because she seems less perfect, because all Gwyneth thinks about it is herself and what other people think of her (image).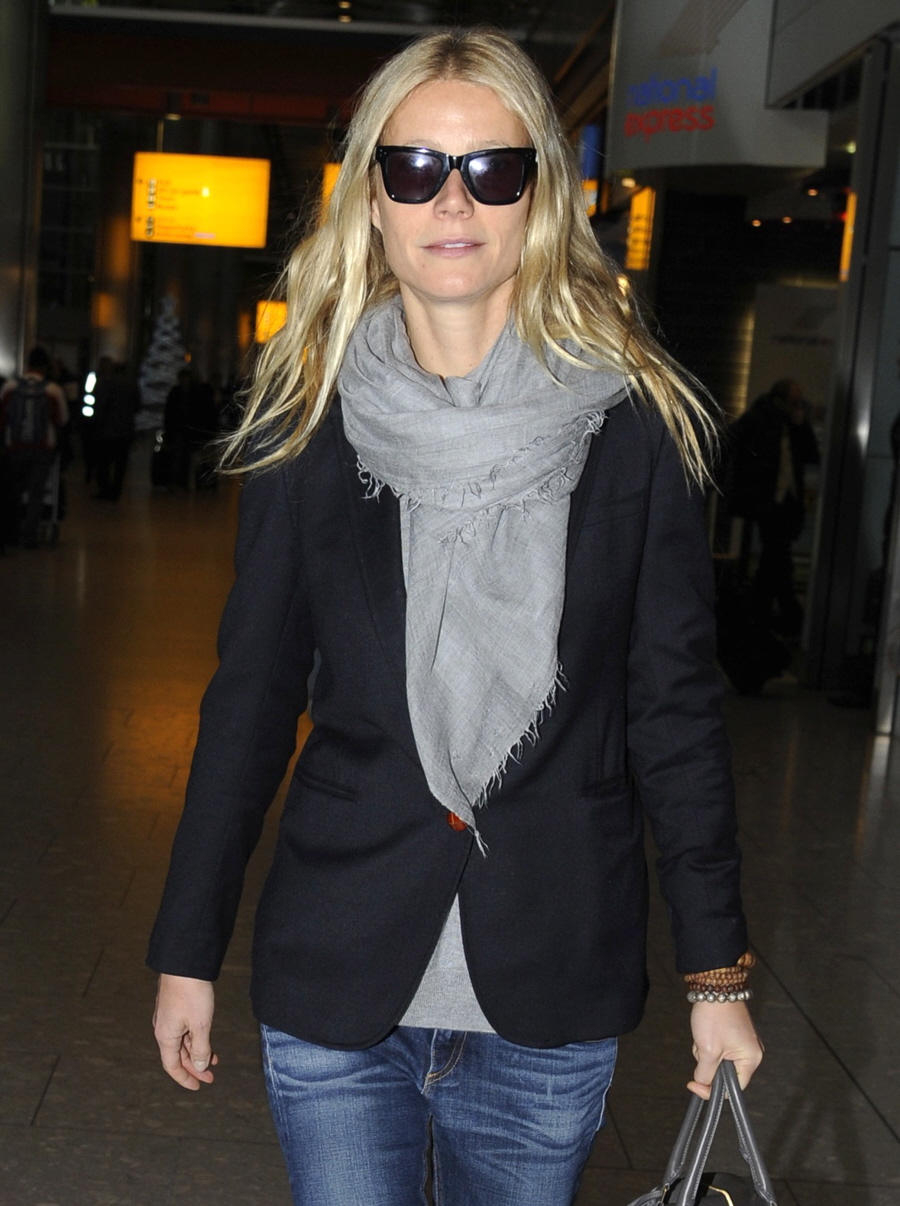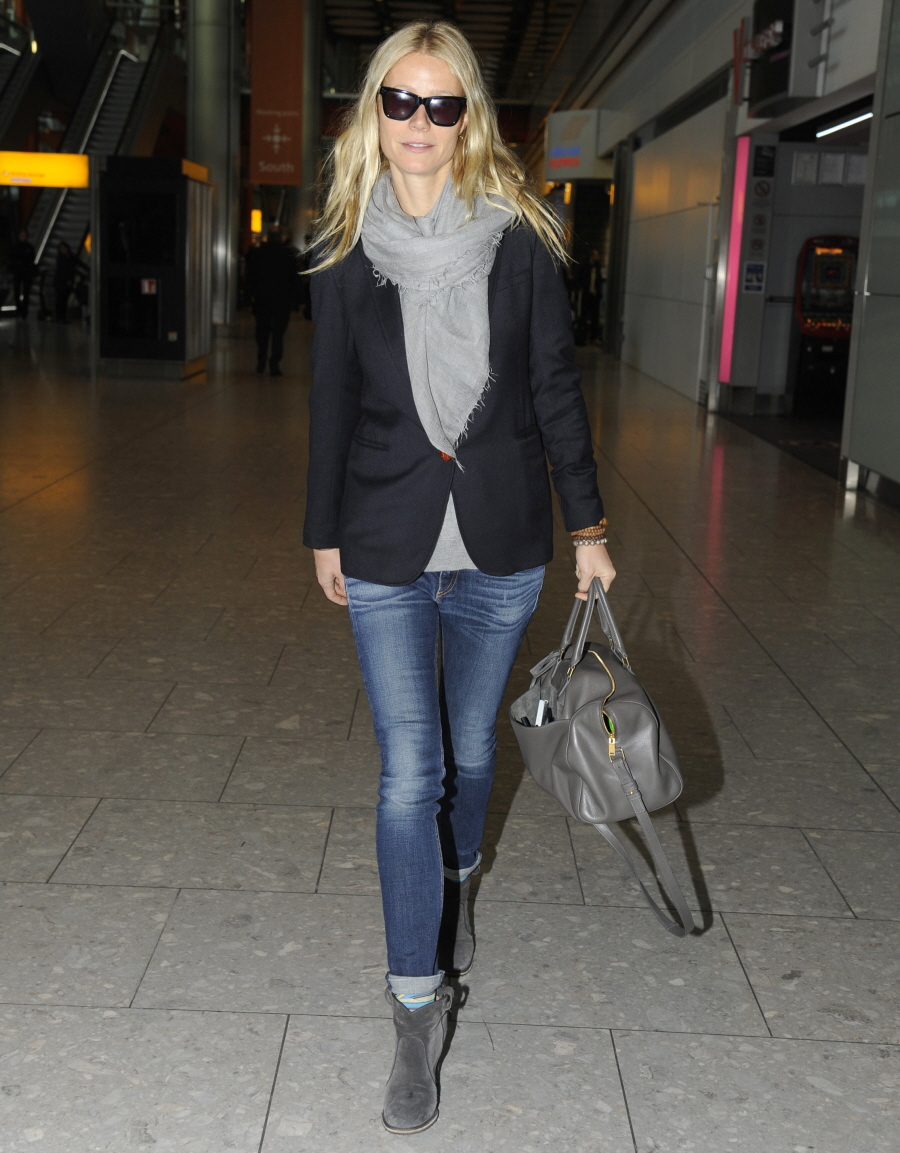 Cover courtesy of Self, additional pics by Fame/Flynet.