George Clooney & Stacy didn't break up after all, she's in Berlin with him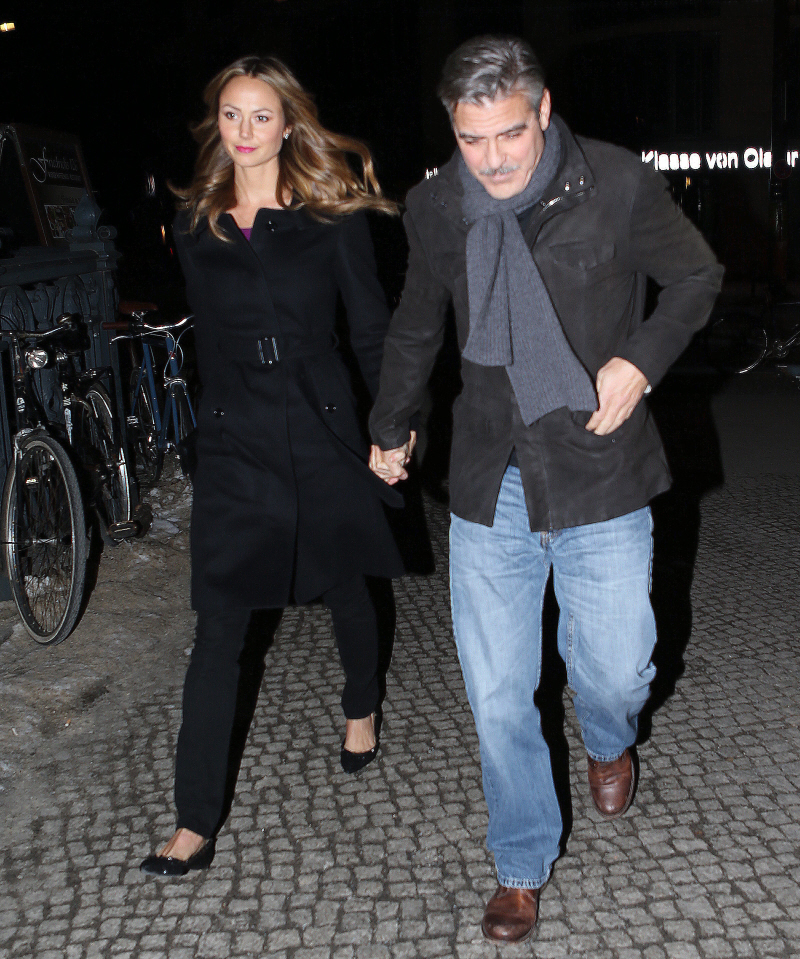 Well played, girl. After the rumor-mill went into overdrive on Friday after The Sun claimed George Clooney and Stacy Keibler were done, Stacy appeared in Berlin, where George has been filming The Monuments Men. These are photos of Stacy and George out to dinner in Berlin last night – I don't know if she called them or he called them or they just showed up because Clooney's in town and he's always up for a good photo-op. Whatever rumor we've heard, George wants us to know that Stacy is still his lady. For now.
What is interesting (to me) is that George's rep still hasn't issued a specific denial. I'm not saying there was truth to all of the split reports – although I certainly believed them, so I was wrong too – I'm just saying that with this relationship with Stacy, whenever a breakup rumor pops up, George or Stacy will quash it publicly. Maybe George's rep just figured "Why bother?" because Stacy was already headed to Berlin to visit, and they knew there would be photos.
Let's see, what else… Page Six has an insider who claims that George definitely didn't dump Stacy, period, the end. TMZ's sources also claim they're not done and that Stacy is still living at Clooney's place AND they're "currently redecorating the kitchen in their home." So I guess Stacy is still playing it smart – not asking for anything George is unwilling to give (a ring, a baby). Looks like the Enquirer was right all along! Their story this week was all about how George "seems more drawn to her as time goes by" and how Stacy "goes off and does her own thing whenever George is spending time with his pals or is deep into a film project – she doesn't even call him. But eventually, he starts missing her and he's the one who calls. She lets George come to her." Smart girl.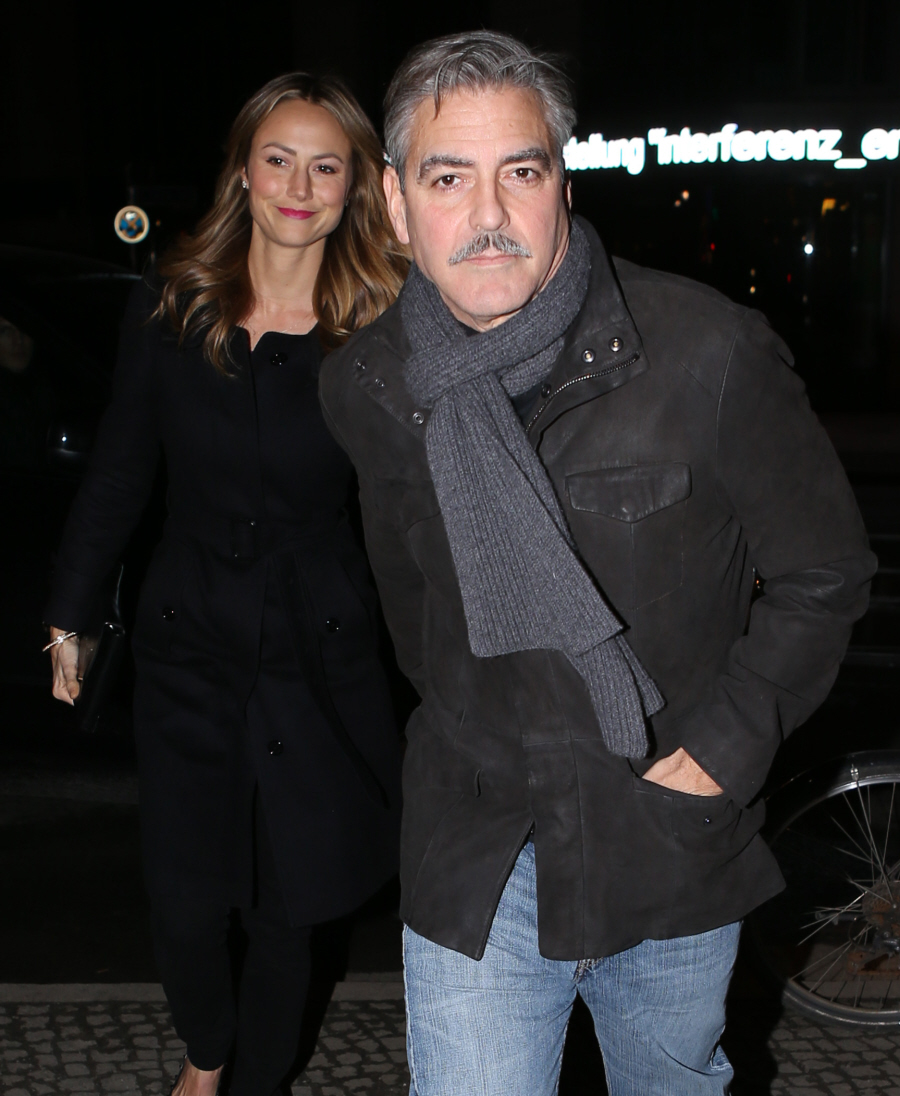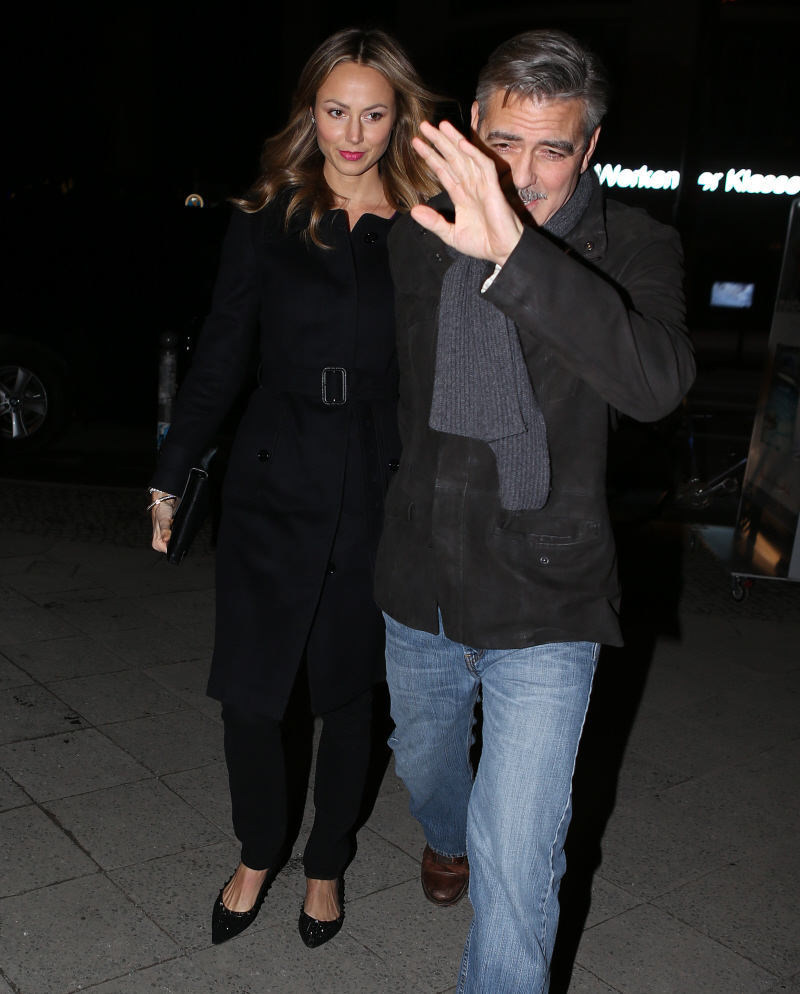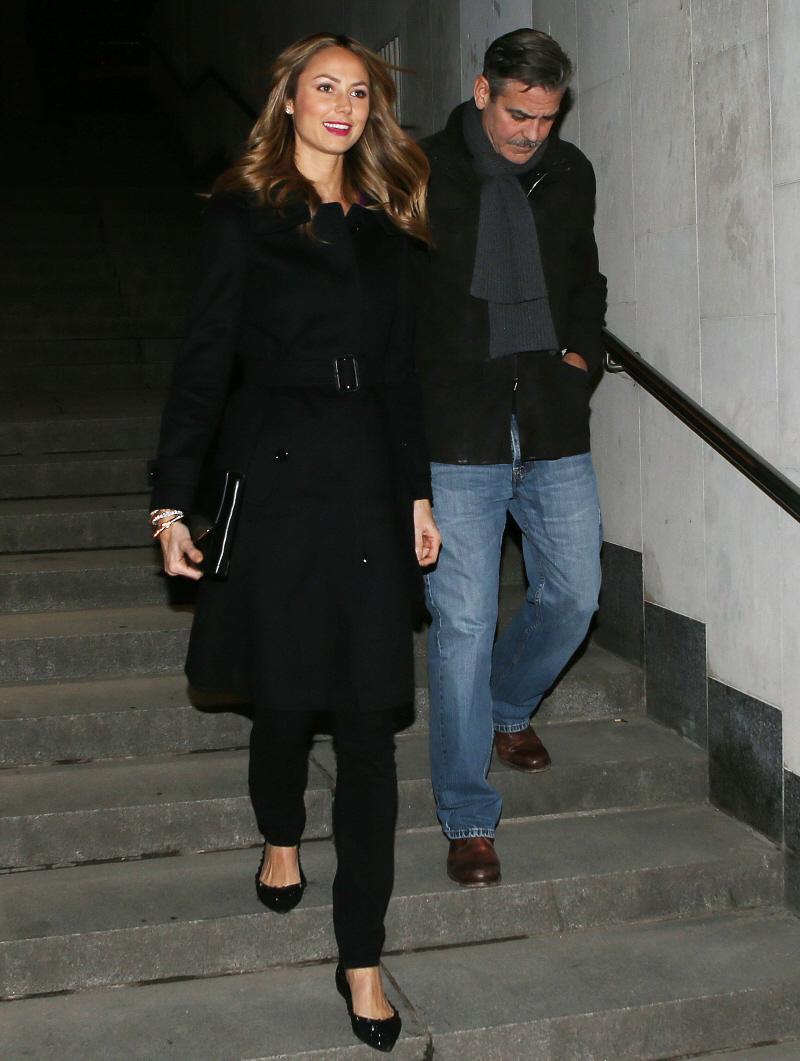 Photos courtesy of WENN.

Written by Kaiser

Posted in George Clooney, Stacy Keibler

- Zach Galifianakis is awesome [Buzzfeed]
- Prince at the Billboard Music Awards [D-Listed]
- Bieber's Billboard look [Go Fug Yourself]
- Married to Medicine recap [Reality Tea]
- Celebrity first marriages [Pajiba]
- The last Mad Men baffled a lot of people [Lainey]
- Karolina Kurkova's crazy hot dress [Moe Jackson]
- Jennifer Garner on set [Popsugar]
- Kitten vs. Lizard [CDAN]
- Doetzen Kroes' great butt [Celebslam]
- Shameless star Jeremy Allen White [OMG Blog]
- RIP Ray Manzarek [Bossip]
96 Responses to "George Clooney & Stacy didn't break up after all, she's in Berlin with him"