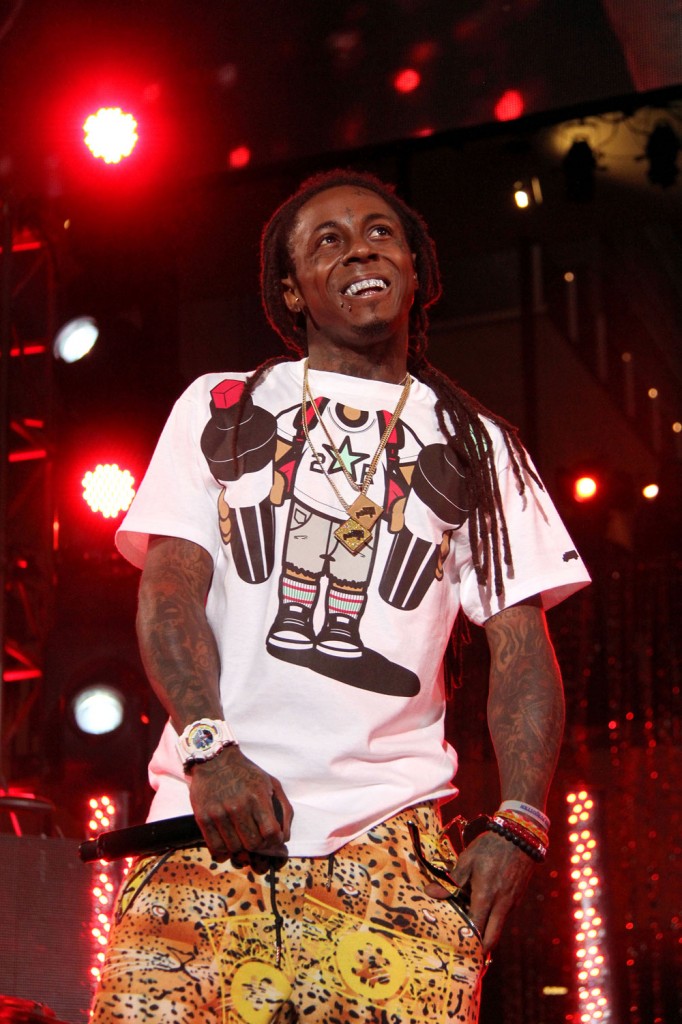 Lil Wayne suffered a scary sounding series of seizures last week and was rushed to hospital on two separate occasions, on Tuesday and again on Wednesday after he had been released. TMZ made it sound incredibly serious and as if it were touch and go for Wayne. He was supposedly placed in a medically-induced coma and was in the intensive care unit. Subsequent details and tweets from Wayne and his close friends have revealed that he's on the mend and that his condition was not as dire as reports claimed. He's been visited by Nicki Minaj, Drake and Birdman, and his mom tweeted that he should be home soon. Thank goodness. Here's more, from CNN:
Grammy-winning and multiplatinum-selling rapper Lil Wayne suffered a seizure and "is recovering," his record label's publicist said Friday.

The New Orleans artist arguably occupies the highest rungs of the hip-hop world, but he shares them with fellow rapper Drake, who hails from Toronto.

Drake appeared at the Los Angeles hospital, where Lil Wayne is being treated, with an entourage of Wayne's friends. They pulled up chairs in the hallway near his room and set up a vigil.
Twitter has lit up with rumors, spreading fears of the worst for Wayne's outcome, but a Tweet in his name attempted to calm the tempest.

"I'm good everybody," read a message from Lil Wayne's Twitter account. "Thnx for the prayers and love."

While acknowledging a medical issue, members of the New Orleans artist's camp have shot down reports that he was near death.

"Dont believe the nonsense about comas and tubes to breathe … that's false!!" tweeted Mack Maine, the president of Lil Wayne's Young Money label, around 5:20 p.m. (8:20 p.m. ET) Friday.
Sarah Cunningham, a publicist with the Young Money record label, acknowledged that Lil Wayne had a seizure.

The public relations department at Cedars-Sinai Medical Center, the Los Angeles hospital where the rapper is reportedly being treated, did not confirm or deny that Lil Wayne is there, per its policy.

Maine didn't offer much detail, though he did say that he and Lil Wayne had been watching the Syracuse University Orange play Georgetown in the Big East men's basketball tournament.
"Wayne is alive and well!" the record label president wrote on Twitter.

The rapper's independent publicist, Kia Selby, said only, "Lil Wayne is doing well." She strongly denied reports he was in a medically induced coma, as reported by TMZ.
There are reports that Wayne's condition is due to Sizzurp/Purple Drank, which is codeine-laced cough syrup often abused to get high. Wayne has admitted that he uses the stuff, he raps about it and I remember him talking about it during his interview with Katie Couric in 2009. That was before he went to jail, so you would hope that he would take that as an opportunity to not go back to the stuff. Hopefully this will be a wake up call for him. People have died from Sizzurp abuse, including Wayne's friend Pimp C, who passed in 2007 at just 33 years old.
All this makes me wonder if he really was in crictical condition as TMZ claimed and if he's downplaying what happened now that he's out of the woods. (Hopefully.) If that's the case I hope for his sake that he's taking this more seriously behind the scenes. I don't think this was some kind of publicity stunt as Hollywood Life suggests, that's way too cynical. A more likely explanation is that it was worse than he wants to let on to the public or maybe even to his friends.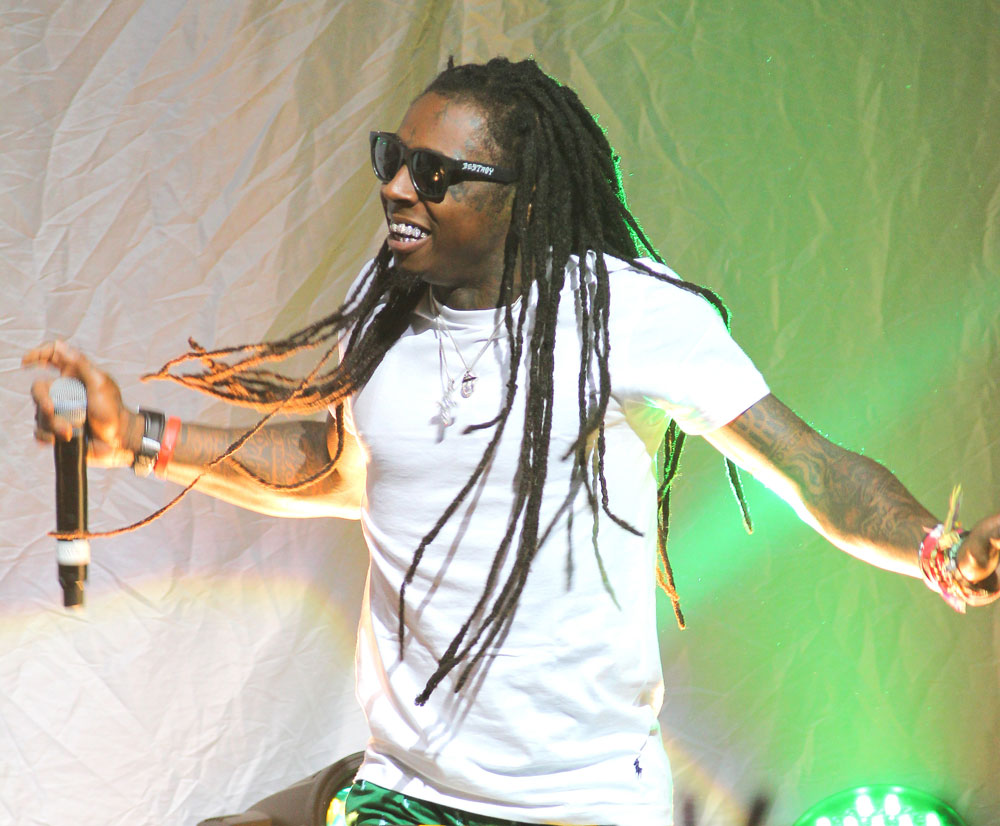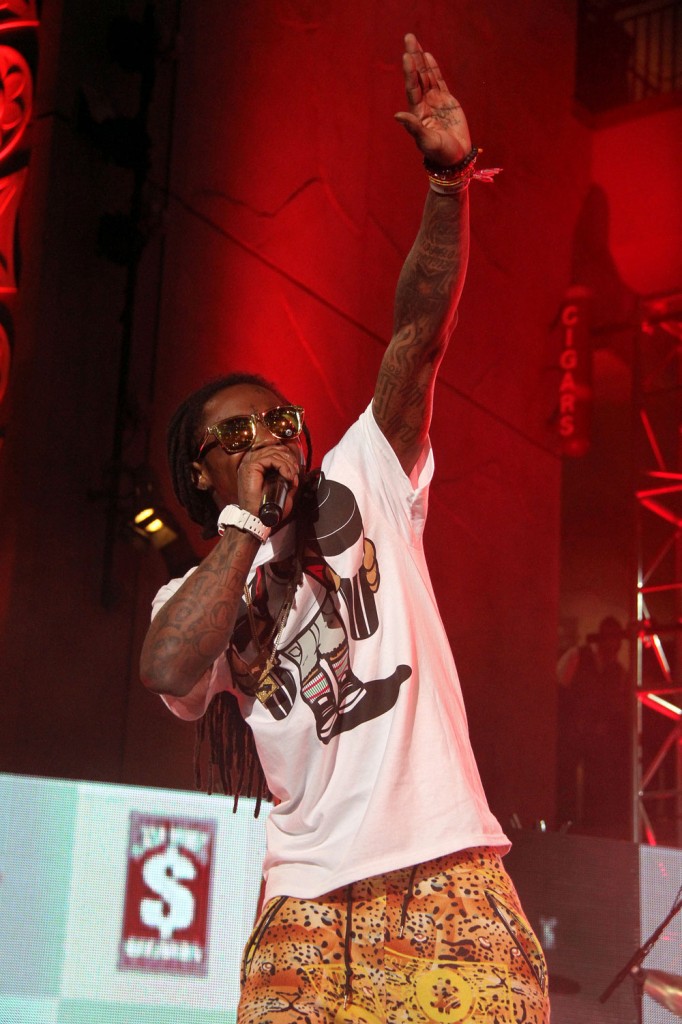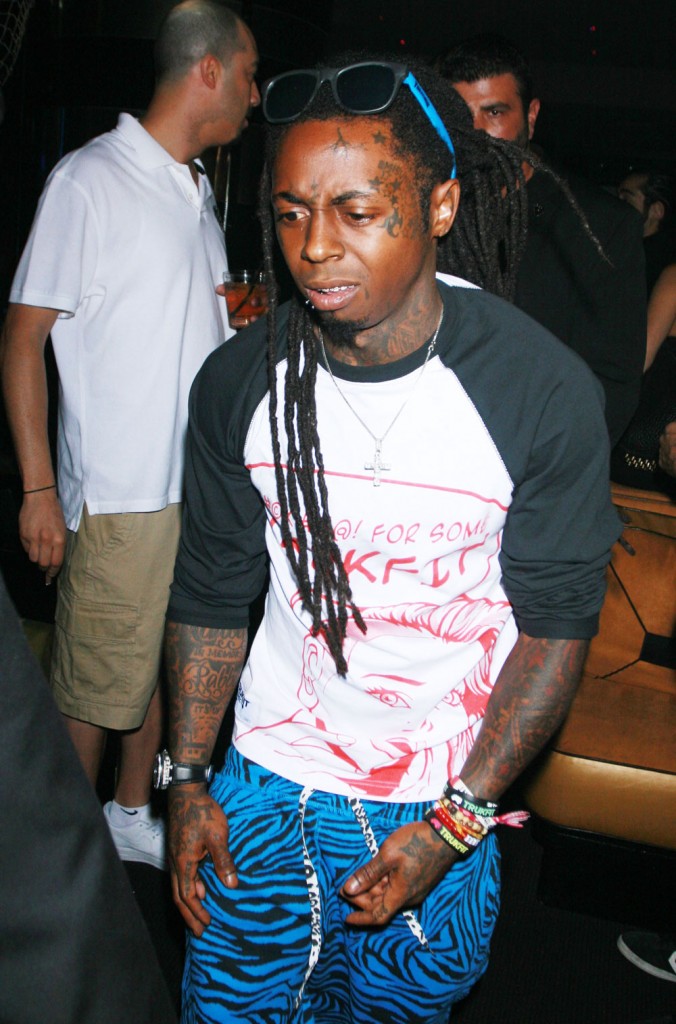 These are photos of Lil Wayne performing in March and July of 2012, and out at a club in August. Credit: WENN.com and FameFlynet