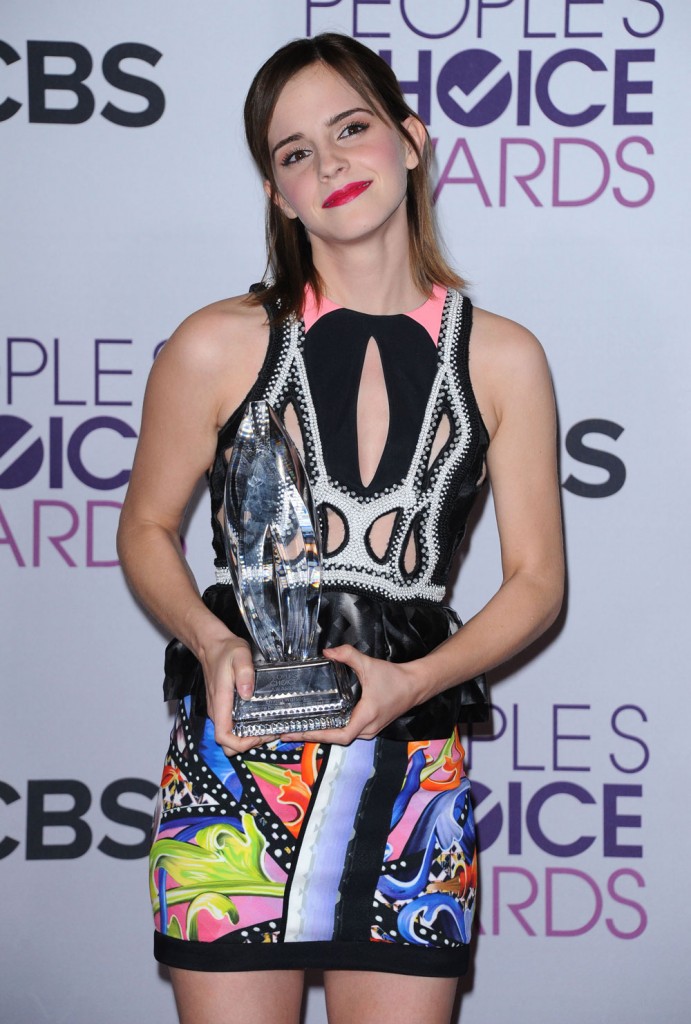 I'm going to come clean and admit that I didn't make it through 50 Shades of Grey. I got about to the middle of the book, and there were parts that were definitely sexy but the payoff didn't seem worth it. It honestly took me too long to figure out the difference between inner goddess and subconscious. (I feel dumb about that, but my excuse it that those terms were brought up so much that I started tuning them out.) Plus when Anastasia broke up with Christian Grey I just was like "good" but of course he was a stalking freak and it didn't end there. I was pissed off at how much she put up with, and I kept thinking about how I would never get with that guy. My mom loved the book though, she's more of a reader than I am, and she reads higher quality material than I bother to attempt. So there's a recommendation from someone whose opinion I highly respect.
BUT this book is such a phenomenon, so many people love it and it's going to be a huge money-making franchise. So any actress should theoretically jump at the chance to play the lead. That's not the case with Emma Watson. As background, the group Anonymous took credit for hacking the servers of German film company Constantin film. They posted a list of email addresses and logins to the company's server, which included some details about projects that they're working on. The leaked documents supposedly contained the news that Emma Watson was set to star in the 50 Shades adaption, but she shot that down real quick:
Don't look for Emma Watson in the upcoming Fifty Shades of Grey flick.

The Harry Potter star made it clear she's not interested in headlining the sexy adapted film, in spite of reports she was cast in the lead role.

Emma Watson gets wild and sexy in Bling Ring trailer

"Who here actually thinks I would do 50 Shades of Grey as a movie? Like really. For real. In real life," Watson tweeted. "Good. Well that's sorted then."

Reports hit the web Friday that the 22-year-old thesp was set to star as Anastasia Steele in the highly anticipated film, after a hacker team hacked into the internal server of German studio Constantin Film, stealing a document that reportedly showed that Watson was attached to the film.

A source told E! News, however, that in spite of the supposed hacking, casting for the film has not even started yet.
I don't really get why Emma is so gung-ho on never playing this role. Sure it's trashy, but it will be fun and so lucrative. It's going to be an R movie, it will be racy but it's not like it will be softcore or NC-17. There will be some nudity required of the female lead probably, and we know she hasn't done any on screen. Maybe that's why she's so against it. Plus it's not like she needs the money. She's a multi-millionaire after the Harry Potter films and never has to work another day in her life if she doesn't want it. She can be super picky about the roles she takes and she's all "no, never."
There's talk that Mila Kunis could be the lead, and I think she's a decent choice but she's not innocent enough somehow. As Kaiser always says, they should cast this off the CW. I think Nina Dobrev and Ian Somerhalder should star. He's got that creepy way about him and she can look young and naive. Plus they're a real life couple! I wouldn't feel guilty about seeing this played out with the two of them. It's fitting somehow, with the origins of the book as well.
Oh and here's a segment from Comic Relief featuring Kate Moss reading from 50 Shades. (Credit to Kaiser for sending this to me!) She starts at about 1:00 in. Look at her messy hair! Now I know why Bedhead loves her. Plus she's awesome. LMAO at this video.

Ian and Nina. See? Hot!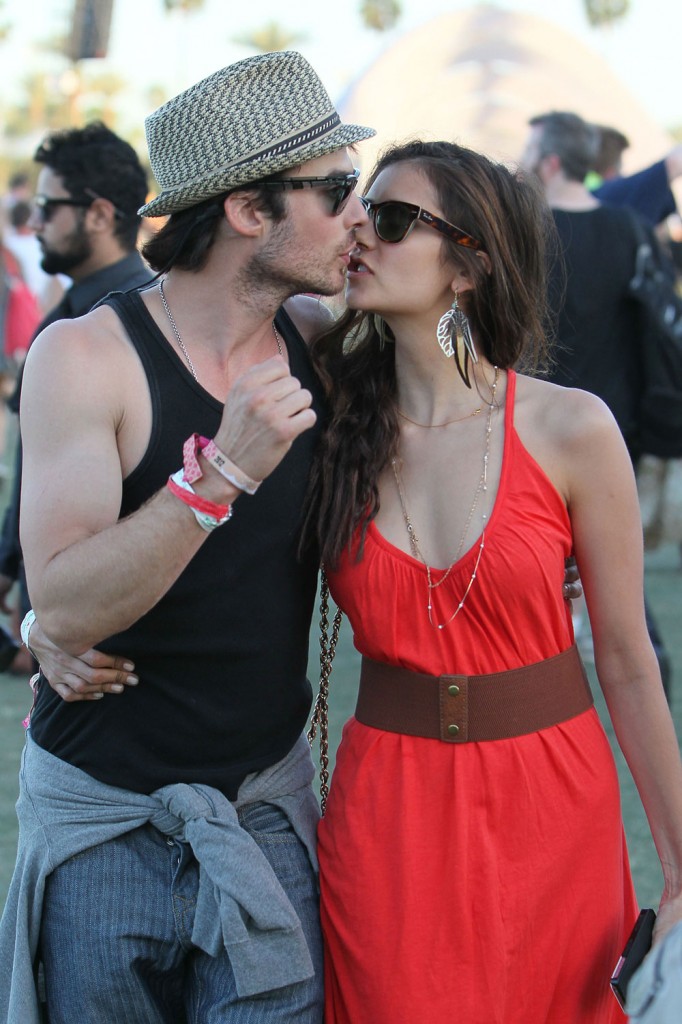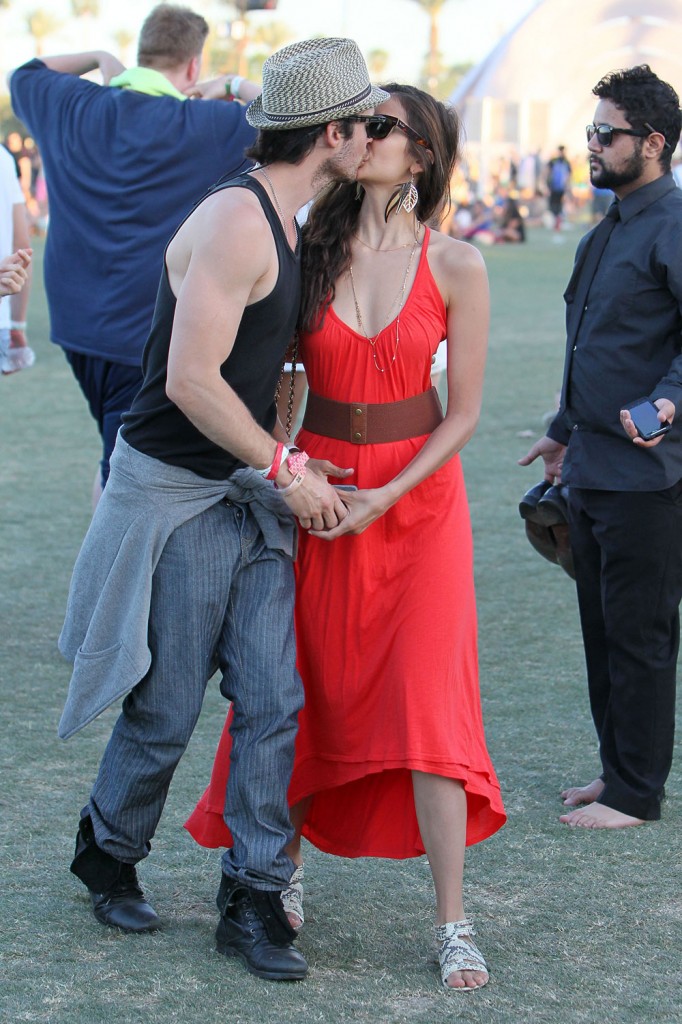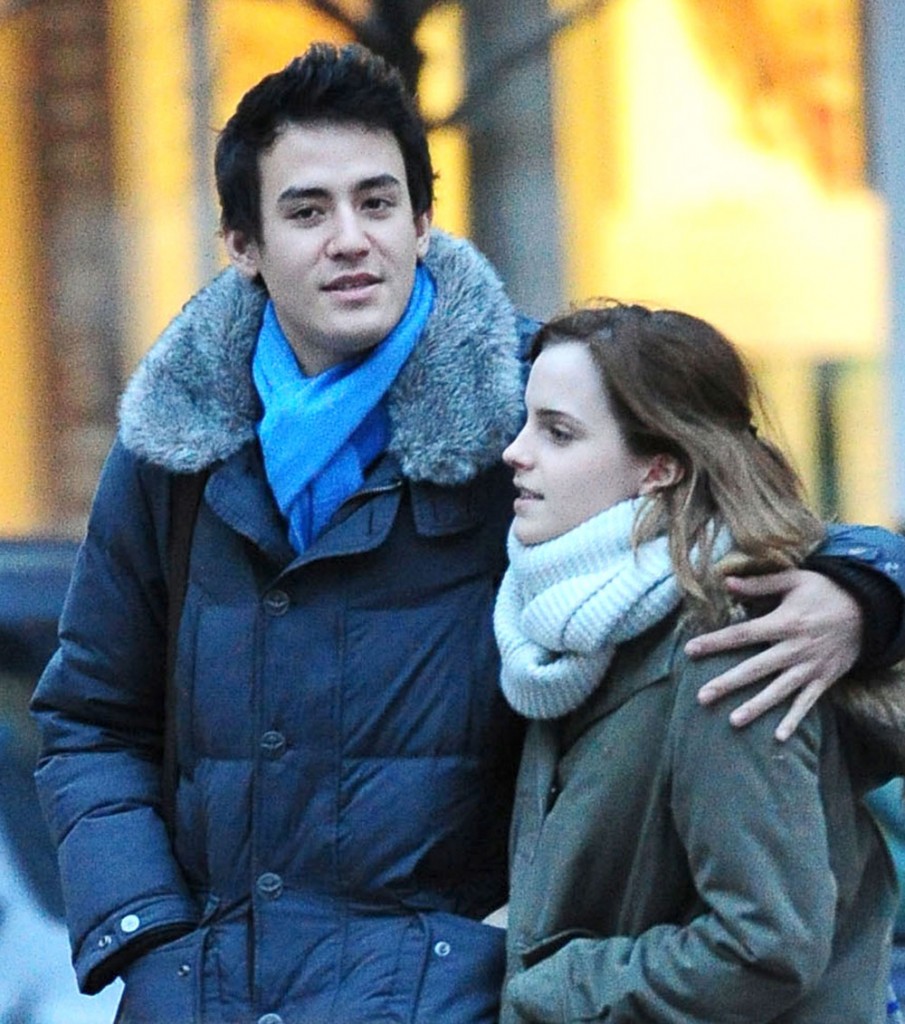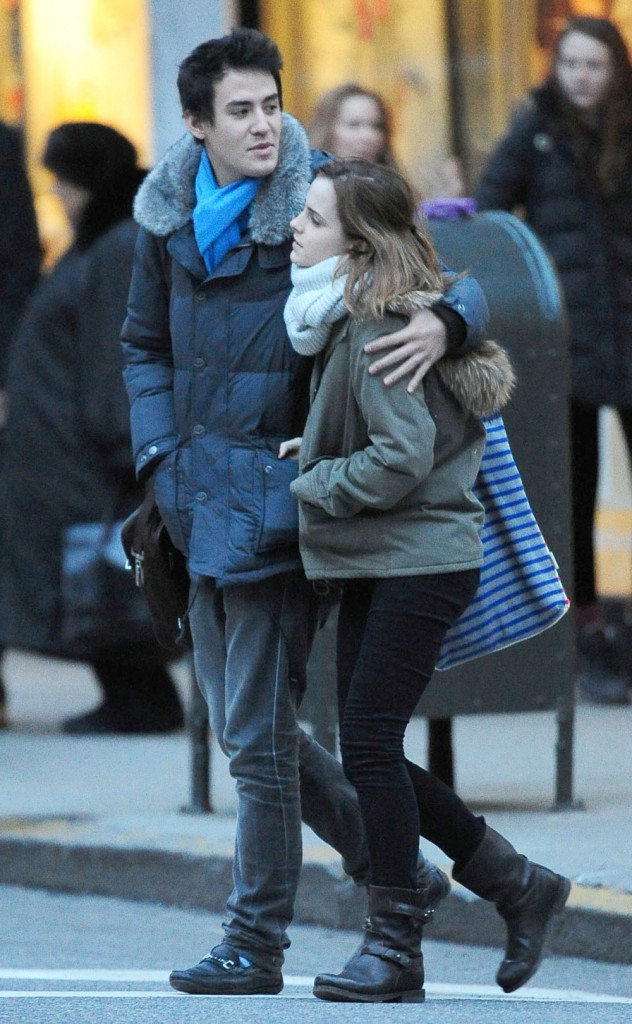 Emma Watson is shown at the People's Choice Awards in January and out with her boyfriend, Will Adamowicz last month. Credit: FameFlynet.