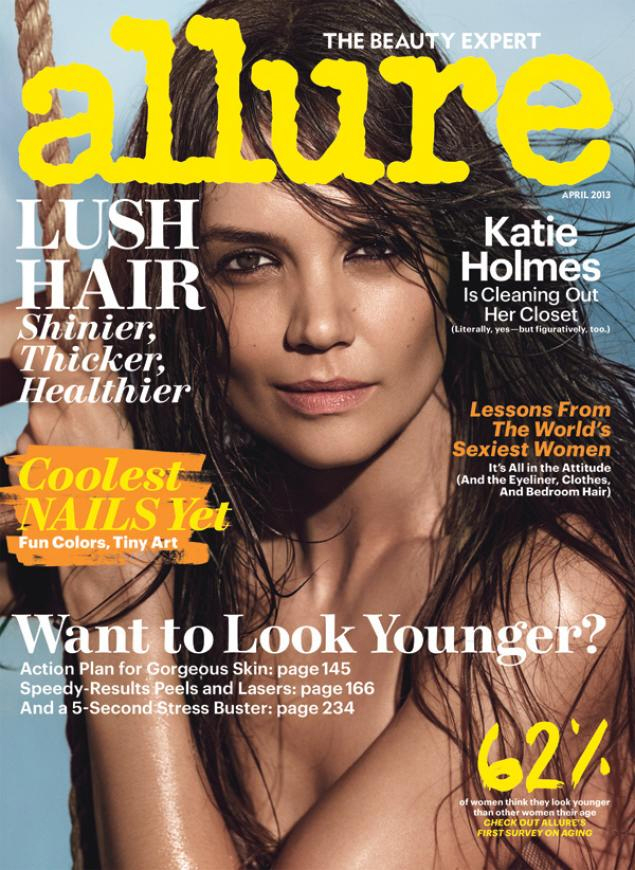 Katie Holmes covers the April issue of Allure, and this photo shoot is way sexier than anything she ever did when she was married to Tom Cruise! It even seems like Katie might have gone topless for a few shots (or she was wearing a tube top, whatever). She's all oiled up and damp-haired and clear-eyed, like she's been boning someone hot at the beach. Does this kind of styling work for her? Not really, but it's nice to see her mix it up a little bit. As for the interview… well, I'm not really sure what Katie is even promoting, except maybe "her new life". Some highlights from the interview:
Her future plans: "I hope this is a peaceful year for a lot of people in the world. When you look back on the last year, there were a lot of tragedies—Hurricane Sandy, the Connecticut shooting. I…I just hope it's a good year for everyone." You included? Holmes smiles, then is quiet for a few beats. "A lot of people have gone through a lot of stuff."

Will she have more kids? "I don't know. I'm open to it."

She is now the face & co-owner of Alterna Haircare and the face of Bobbi Brown cosmetics: "I've been a fan of her makeup for so many years, because I just feel comfortable putting it on. And I don't feel like I can screw it up."

She was into supermodels: "Growing up, I was really into the supermodels. I would listen to RuPaul's 'You Better Work.'"

Suri chooses her own clothes: Suri is picking the wee high heels and feminine dresses herself. "She's got a great eye, she really does," Holmes says, with a hint of pride.

The best beauty advice Holmes got from her mother: "She said, 'You may be pretty, and you may be talented, but nobody will remember that if you're mean.'"

Law school? When asked about a National Enquirer report that Holmes might be going to law school, she is tickled. "Well, my brother and father are attorneys, and—we'll see. I like the practical thinking of attorneys."

Doing the now-closed play Dead Accounts: "I was open to – well, to whoever wanted me. But it was always my goal to make it back to the stage."
"You may be pretty, and you may be talented, but nobody will remember that if you're mean." Well, I think people will remember you if you're mean, they just won't remember you kindly. But Katie does have the reputation as one of the nicest celebrities out there – literally no one (but Scientologists) has a bad word to say about her. Even the paparazzi like her. As for more babies… I would like Katie to find someone really amazing to just date. I don't need her to get remarried (I would imagine she's gun-shy about remarriage), but I think enough time has passed, and it would be great to see her with someone awesome, someone who wanted to be her life and Suri's life, someone who maybe wanted to get Katie pregnant?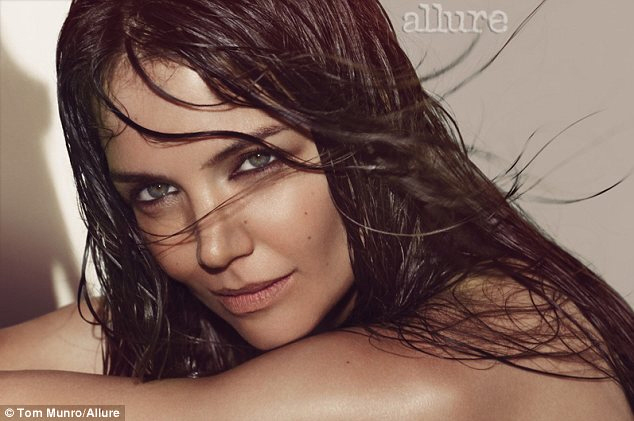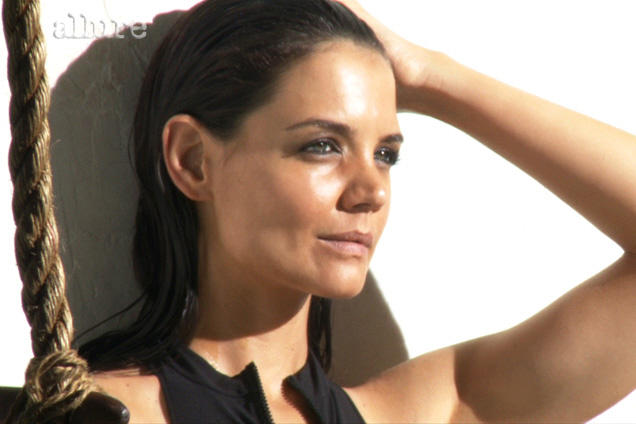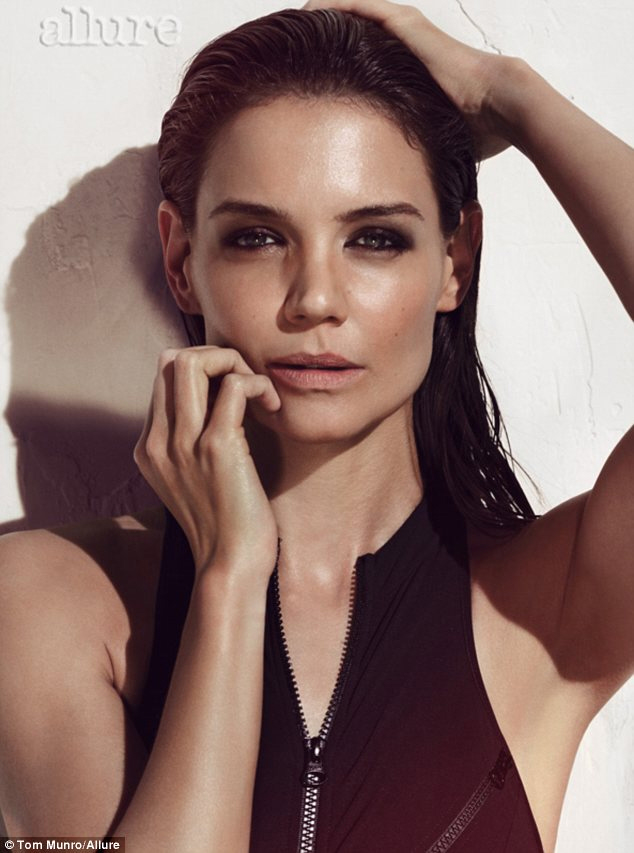 Photos courtesy of Tom Munro/Allure.