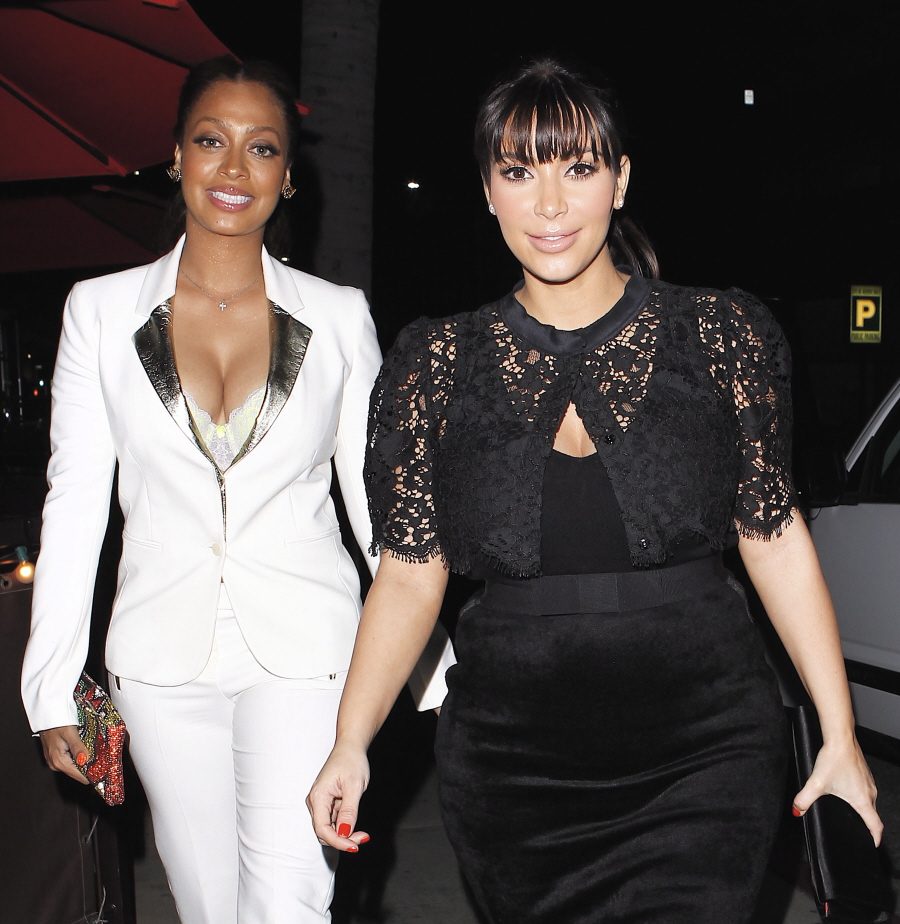 Here are some new photos of Kim Kardashian out to dinner with her friend LaLa Vasquez last night. Sigh… I'm not sure what to say about these pics. You guys claim that I'm too Kardashian-friendly, but… I don't know, I actually have sympathy for Kim sometimes, like about her divorce and her pregnancy weight gain. I feel the same way about Kim and Jessica Simpson – they were always going to carry "heavy" because of the way they're built. That being said, I expected Kim to carry more like Jessica, but Kim's bump seems to go up and down in size while she's just gotten wider and her boobs have gotten HUGE. It's on the big-boob front that I really sympathize with her – her back must be killing her. Speaking of weight gain, the Enquirer has a somewhat mean/somewhat normal story about Kim being "worried" about her weight:
Most mothers-to-be are told daily that they look beautiful even when they put on the baby weight, but Kim Kardashian is so worried about her 65 pound weight gain that she's terrified Kanye West is going to cheat on her, according to a bombshell exclusive report in the new issue of the National Enquirer.

"Kim and Kanye's relationship used to be all about soft music, candlelight dinners and romantic nights together," an insider tells the Enquirer.

"But now that Kim has put on such a large amount of weight, Kanye seems to be busier with his music schedule than ever, and Kim doesn't think it's a coincidence."

Kim has already blamed stress for causing a recent miscarriage scare and now the stress is increasing, the Enquirer reports, as the reality star becomes more and more terrified that Kanye won't remain faithful to her.

"She's concerned about Kanye cheating, and his disinterested and distracted attitude isn't helping," the source tells the Enquirer.

For all the exclusive details, including why Kim is worried that Kanye may cheat on her, pick up the new issue of the National Enquirer — on newsstands Thursday.
For one, most pregnant women (and non-pregnant women for that matter) worry about this, right? Many women worry about their weight and their attractiveness while pregnant, and it seems like one of the most common fears amongst all women, famous or unfamous. Secondly… I think Kanye is into it. I think he likes her bigger. Thirdly, Kim needs to stop tweeting and Instagraming photos of herself when she was "skinny". It just seems sad, like she's grieving the loss of her old body. She should stop doing that. Four: the bangs are not helping with her attractiveness. There, I said it.
I also think it's unfair that to Kim (and women in general) that people are already discussing how she'll lose the weight once she has the baby. ENOUGH. She doesn't need to think about it right now. But that didn't stop Kim's aunt, Joan Kardashian, from telling a Canadian magazine that Kim "can have a tummy tuck, which will take care of most of her weight fears… Other than her belly, which is rather flat, every other part of her body has ballooned. And this is Kim holding to a strict diet. Imagine if she let herself go? The family's trying to convince Kim to relax and worry about losing the weight months from now." Ugh. I mean, I don't doubt that Kim will go through the plastic surgery route once she's had the kid. But let her gestate, people.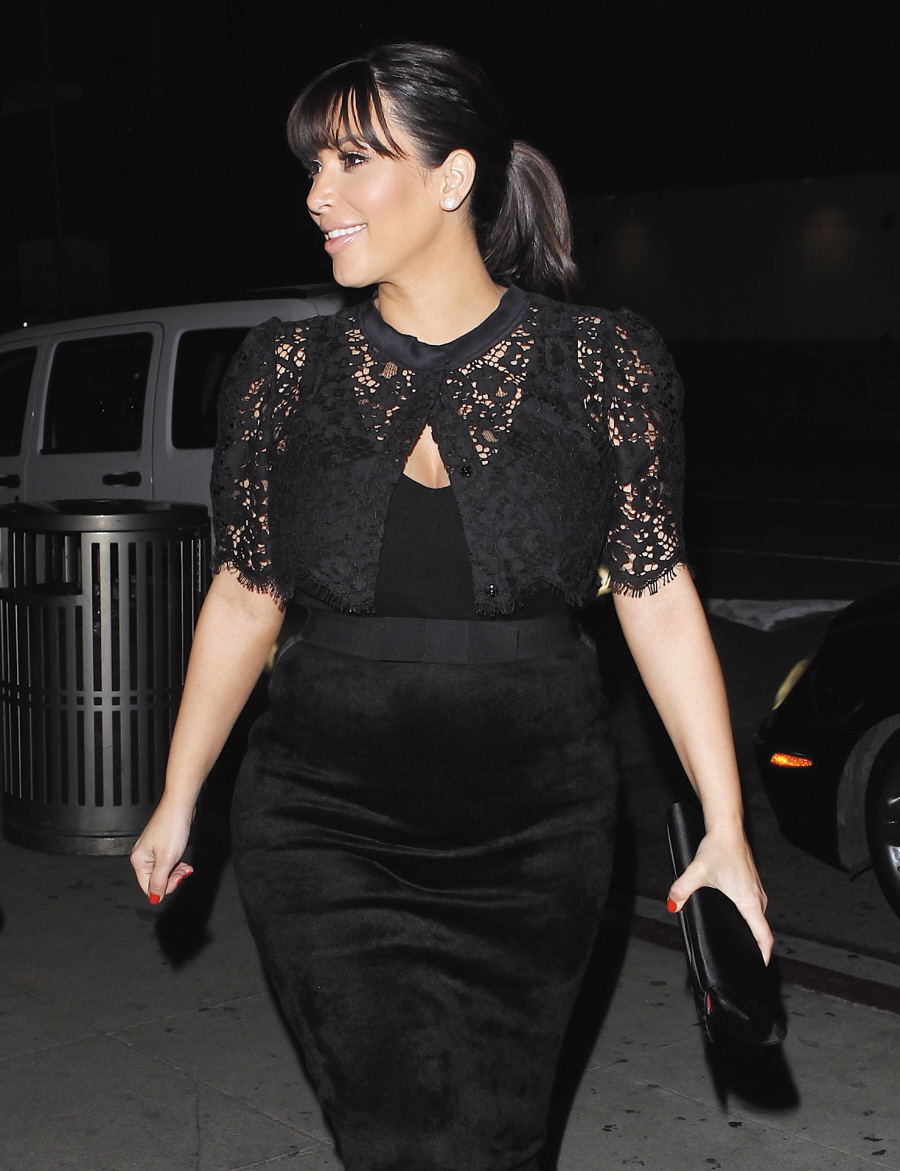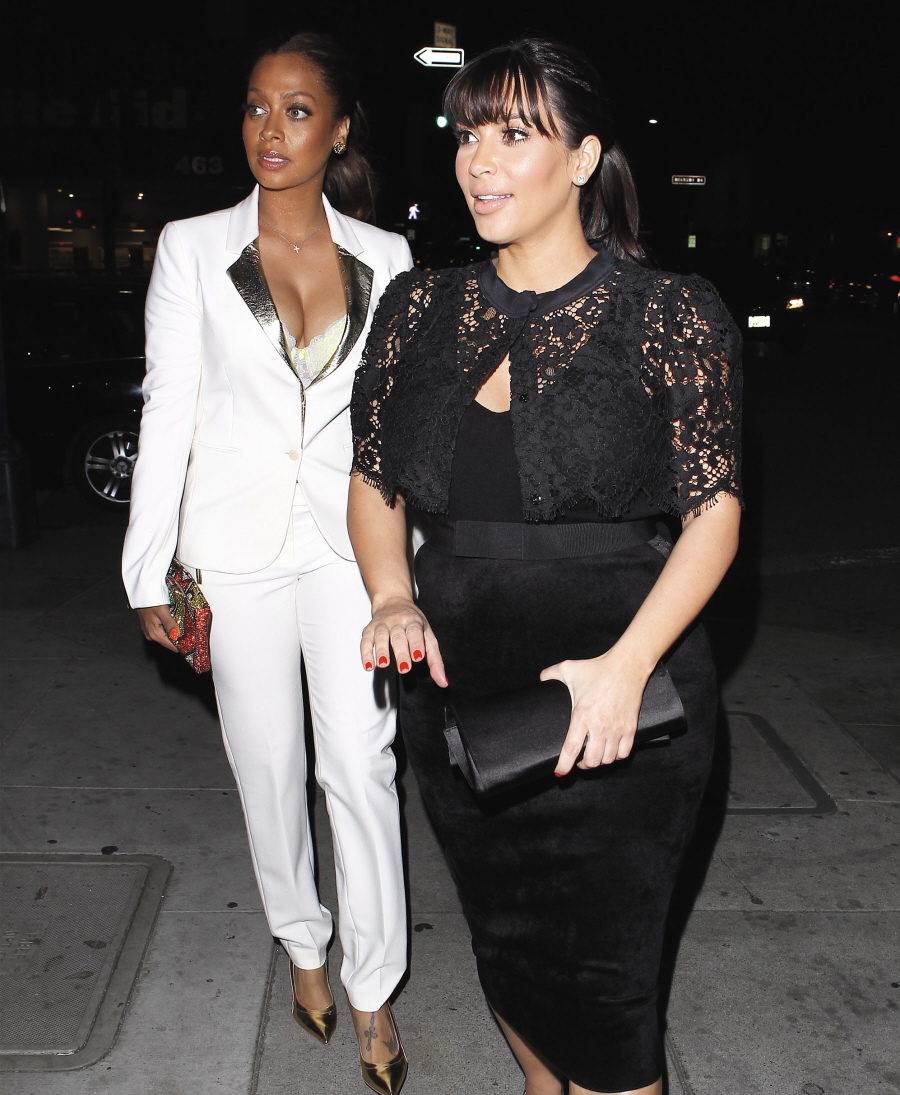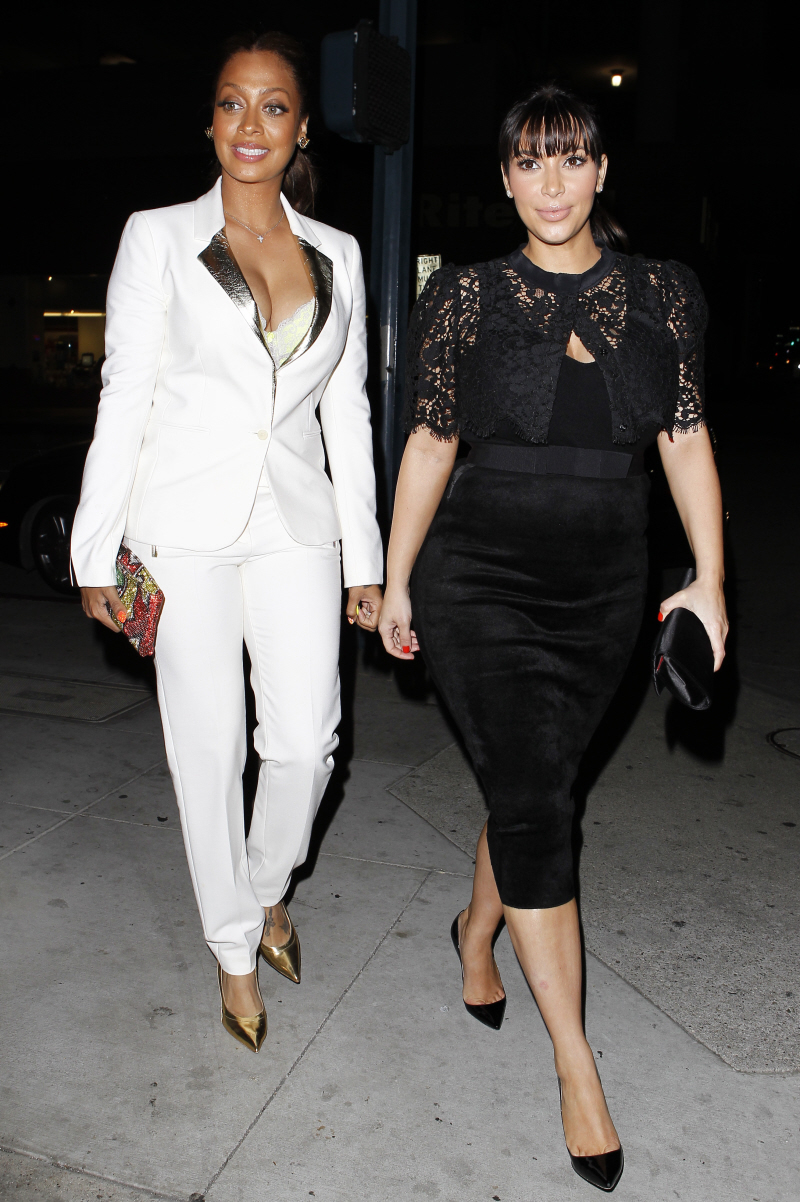 Photos courtesy of Fame/Flynet and WENN.