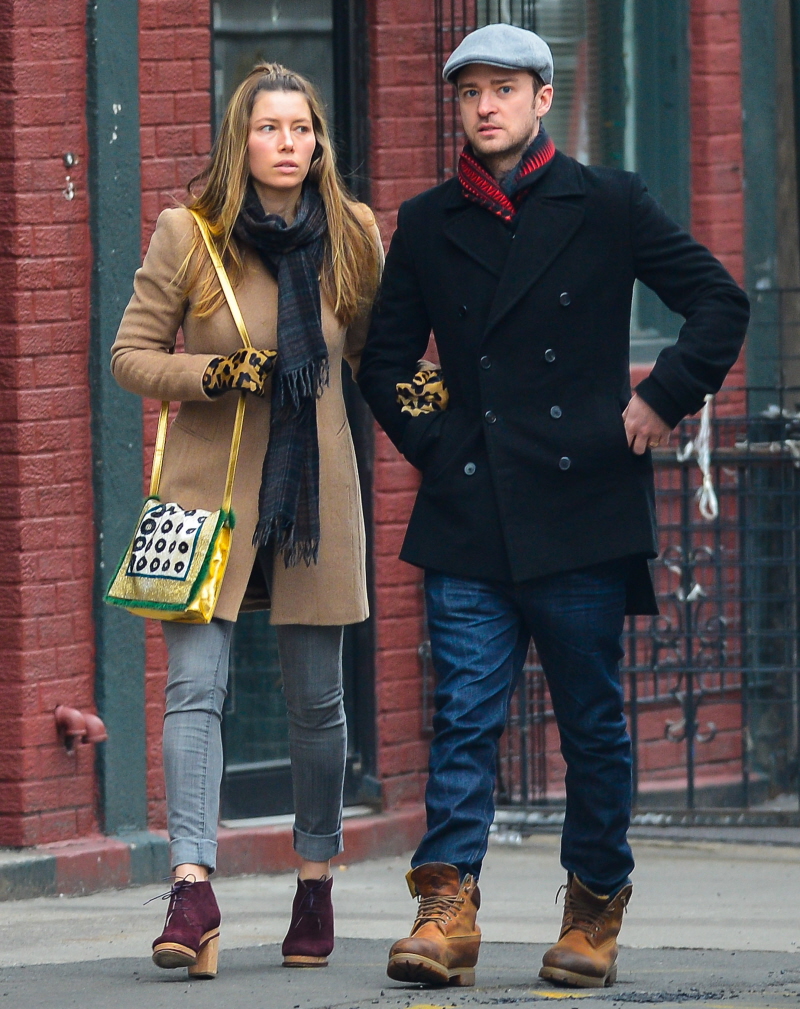 Here are some photos of Justin Timberlake and Mrs. Timberlake earlier this month which I never got around to publishing. They've been doing more stuff together since they got married last fall. And by that I mean that JT is more open to having Jessica Biel as his official "plus-one" for all of his events, which is good news for her, I guess. Surprisingly enough, I haven't given that much thought to JT and Mrs. Timberlake since they got married. But that doesn't mean there isn't drama with them – I think they're just trying to tighten it up a little bit, especially since Justin has to promote his album and he doesn't want anything getting in the way of his new image of a loving husband (eye-roll). But how is Jessica "getting hers"? What does she get out of this marriage? Perhaps she's getting the same thing Katie Holmes got when she was married to Tom Cruise – a no-limit credit card!
Since saying 'I Do' to Justin Timberlake, self-proclaimed sporty girl Jessica Biel has morphed into a fashionista with very expensive taste – all on Justin's dime! Jessica has been spending $20,000 per week on designer shoes and bags from Bergdorf Goodman and Barneys NY.

"She can't resist anything from Chanel, Prada or Valentino," says a source, noting that Jess's closet was so overstuffed, she had to rent a storage unit to house her new goodies!

"Justin can afford it, but he's still a little taken aback by how voraciously she's spending."
[From Star Magazine, print edition]
For what it's worth, Gossip Cop has an unnamed source who claims that Jessica is not a "frivolous spender" and that this report is "ridiculous." I don't doubt that Jessica has her own money and that she spends her own money on her clothes and such. It would surprise me if Jessica and Justin combined their assets at all or if Justin even put his wife on any kind of budget. I just don't think they have that kind of relationship or marriage. That being said, Jessica has been trying to remake herself into some kind of major "Fashion Girl" for years now, and I do think that Justin views his wife as his model/muse and she has to represent his vision for how women should dress. When you look at it that way… yeah, Justin could be financing her new married-woman wardrobe. But he wouldn't let her go shopping by herself. Please! He would go and pick out all of the clothes he wanted her to wear now.
Speaking of Justin's "vision" as a designer/stylist/bon vivant/jack of all trades, did you hear the rumor that he's quietly pulling out of his label, William Rast? He and his BFF Trace Ayala started the label in 2005 and while JT is still barely involved, sources claim he's "all but abandoned" the line and "by the end of the year, he won't be [involved] anymore." The label has had a sharp decline in sales over the past few years and one source told Page Six, "Not a lot of retailers wanted it… Because the perception is [Justin's] not involved, so why would anyone want to wear it?" Wait… you mean… Justin Timberlake does NOT have a Midas Touch? You mean that every single thing Justin does isn't successful?!!? MIND BLOWN.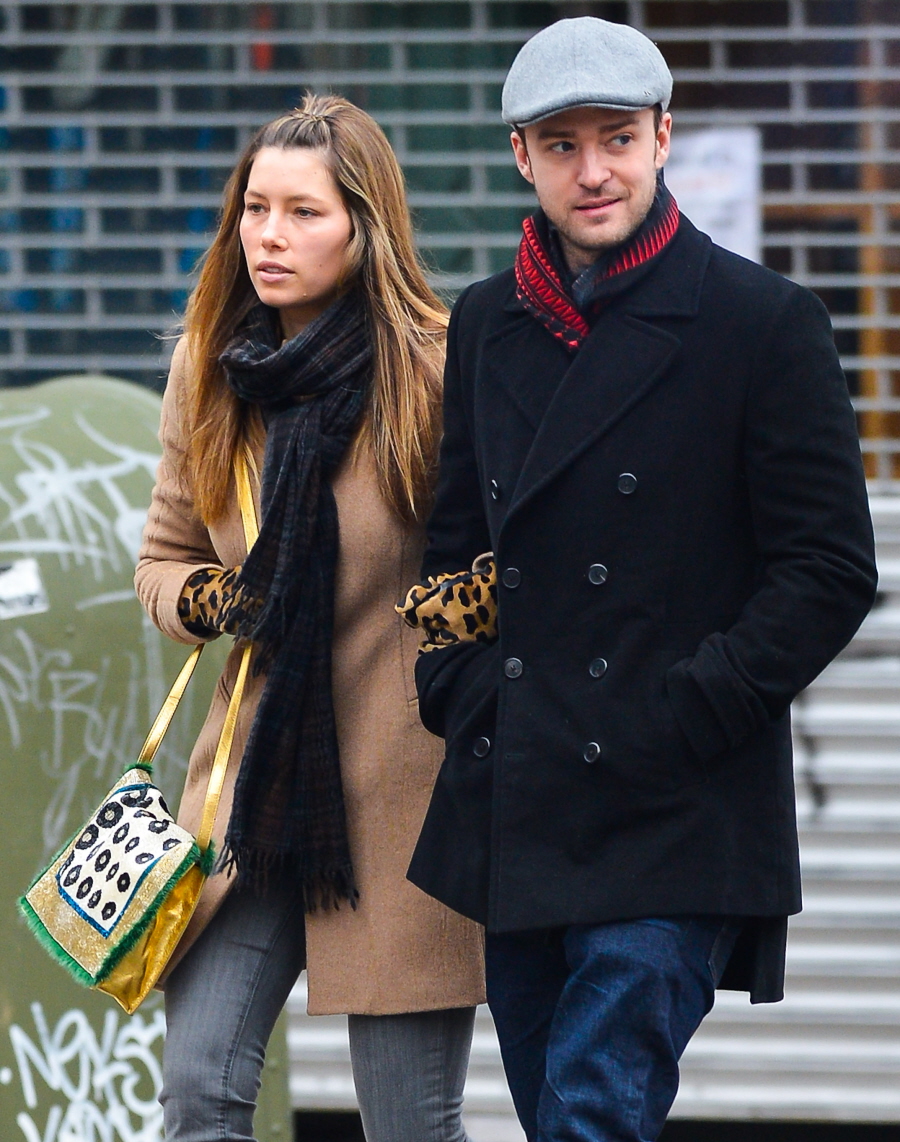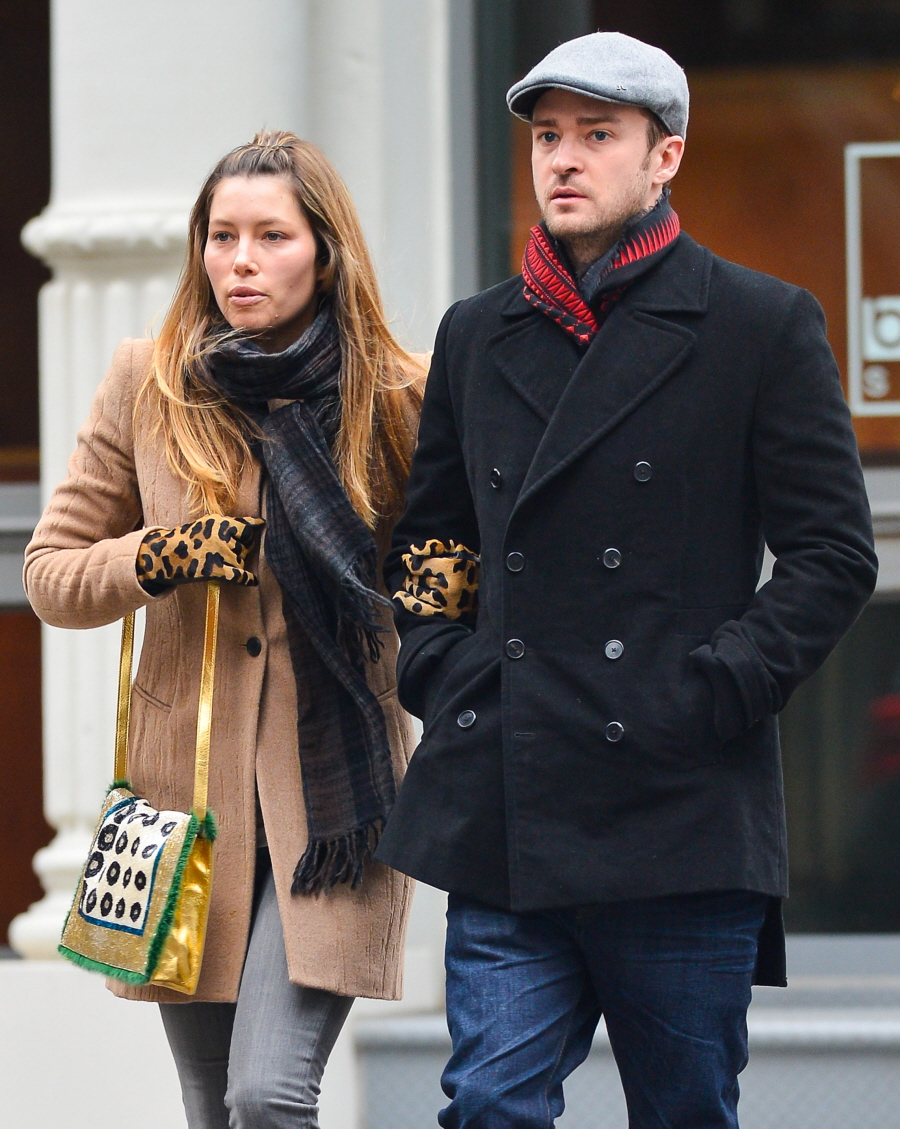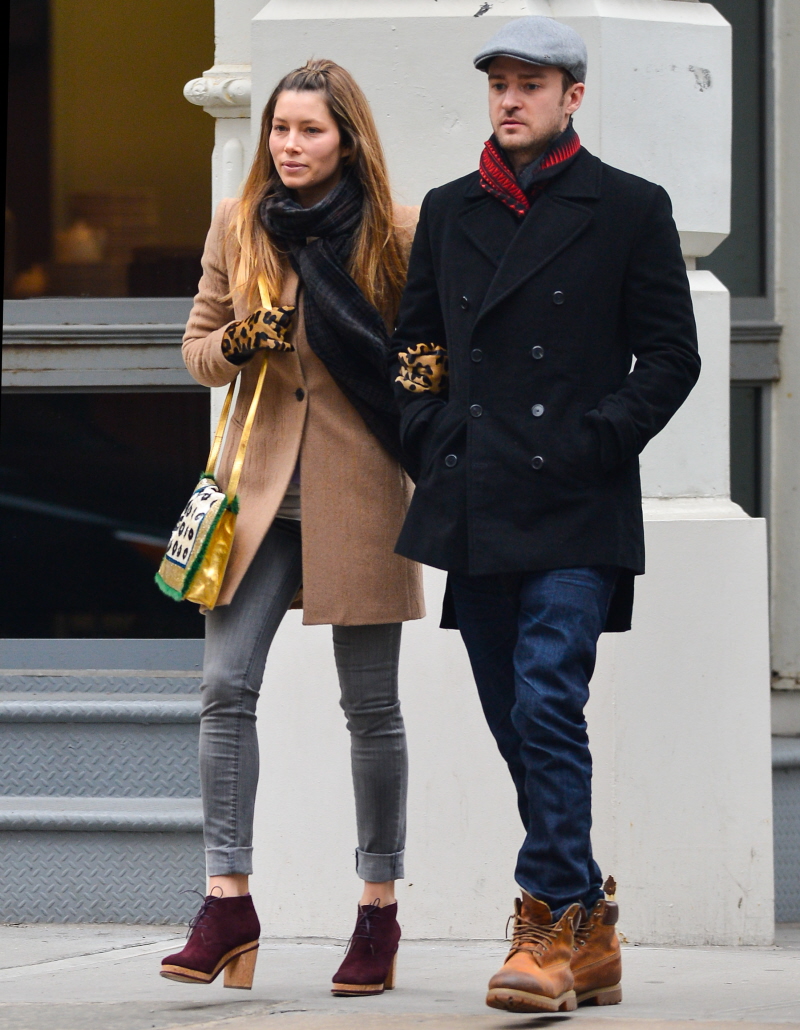 Photos courtesy of Fame/Flynet.