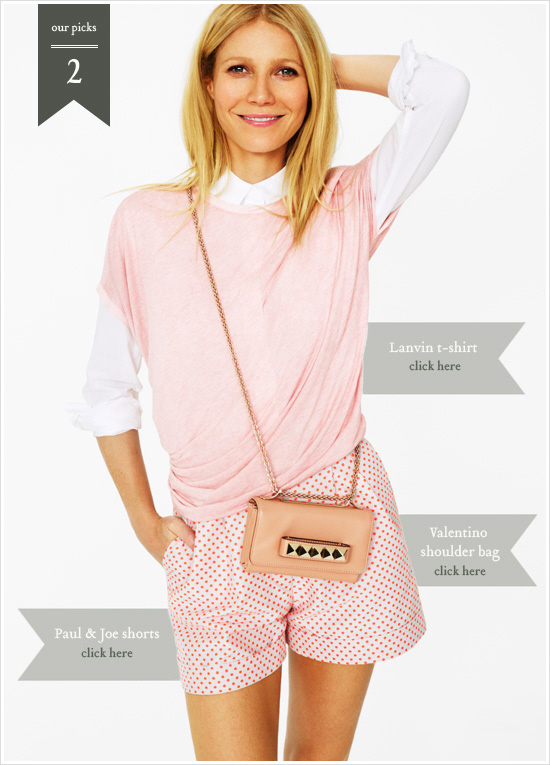 Another day, another "OMG is Gwyneth Paltrow insane?" story. Fortunately, this story is not about Gwyneth's latest diet/cleanse or how she "almost died" when she chanced upon a peasant wearing polyester. Incidentally, you know that the next month is going to be full-on Gwyneth, right? She's going to be promoting her book (it comes out April 2) and if her book tour is anything like last time, we will have wall-to-wall coverage of Gwyneth interacting with commoners at "Peasant Book Signings" and tons of new interviews in which Gwyneth deigns to describe how her deathly vitamin deficiencies are so very elite.
Today's Goop story is literally (literally!!!) about Goop, meaning her latest Goop-letter which is her annual "Spring Edit" (that's literally what she calls it). It's a yearly event in which Gwyneth spends an inordinate amount of time putting together a massive list of "must-haves" for the new season. Not only does Gwyneth deign to cull a list of fancy designer clothes that peasants MUST OWN, but Goop actually models many of the looks, showing all of us how we're supposed to look in these pieces if only we weren't so fat and full of vitamins.
You can see Goop's full "Spring Edit" Goop-letter here – she recommends pieces like "a $425 white leather crop-top from Theyksens' Theory, shiny orange Maiyet shorts for $475, a $925 leopard print Charlotte Olympia clutch, Jimmy Choo heels for $575, a $795 Swarovski crystal necklace and a $1,590 bangle bracelet from Saint Laurent." If you want to look and dress like Gwyneth – just for a season!!! – then it will cost you $458,003. That's how much all of this crap costs. And you know what? I'll say it – some of this shiz looks like it comes from Walmart.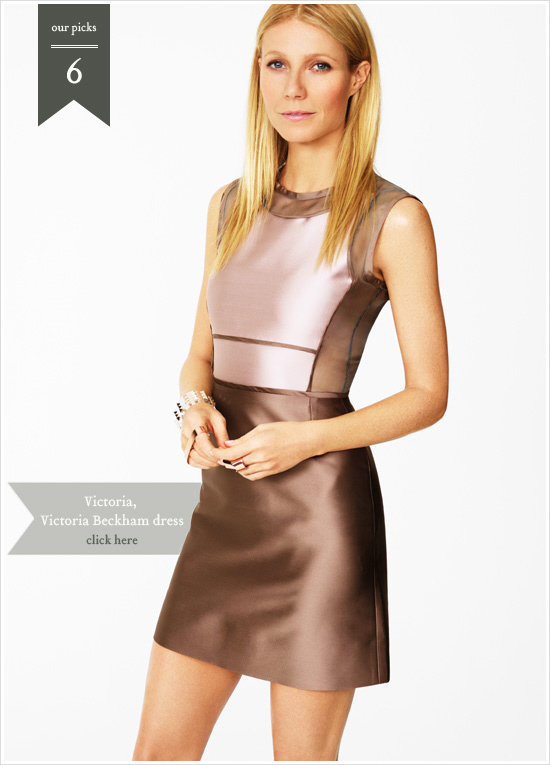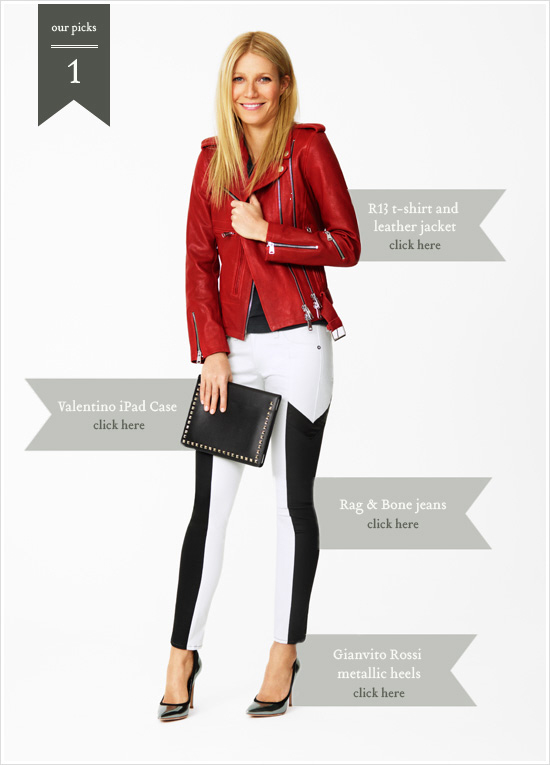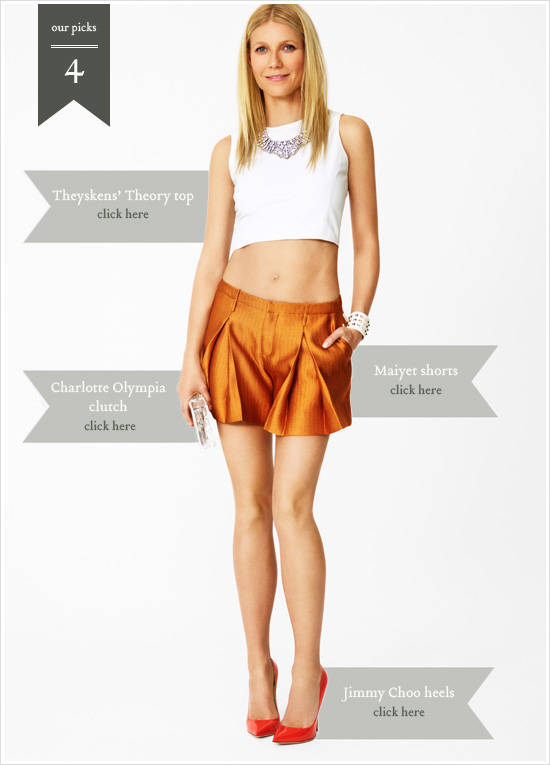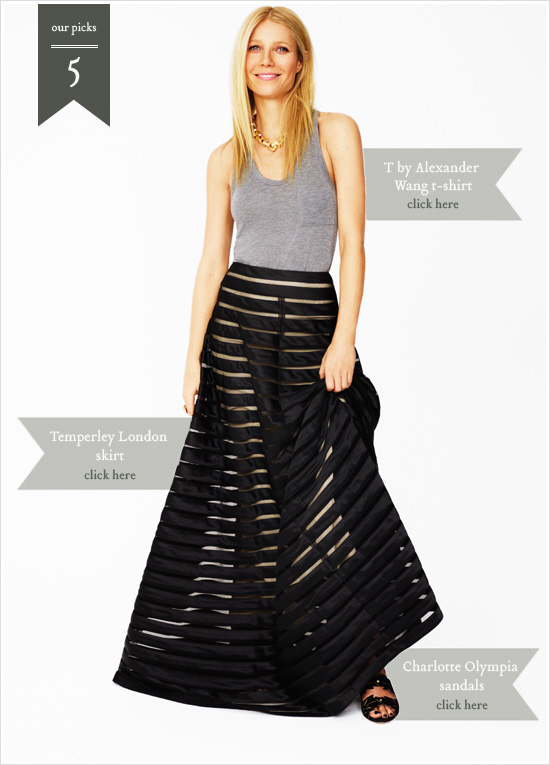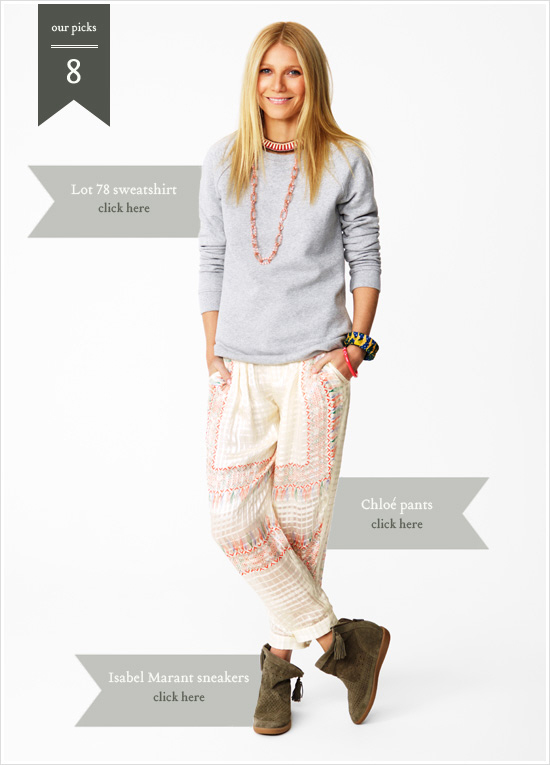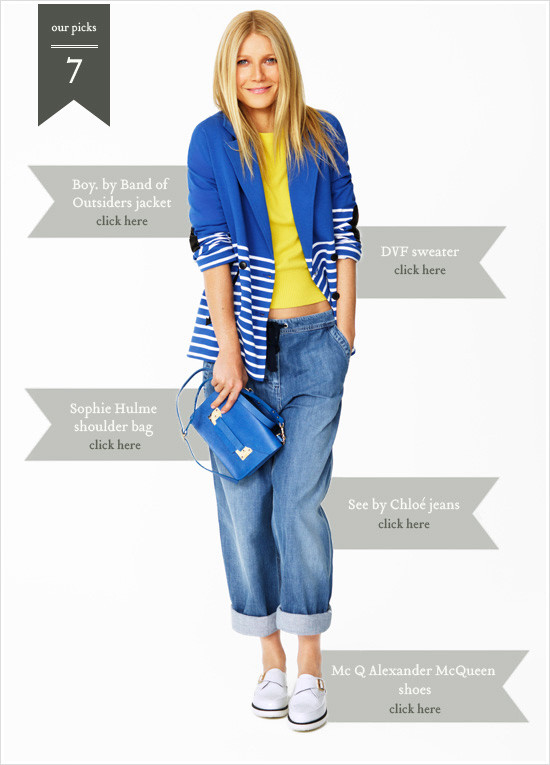 Photos courtesy of Goop.