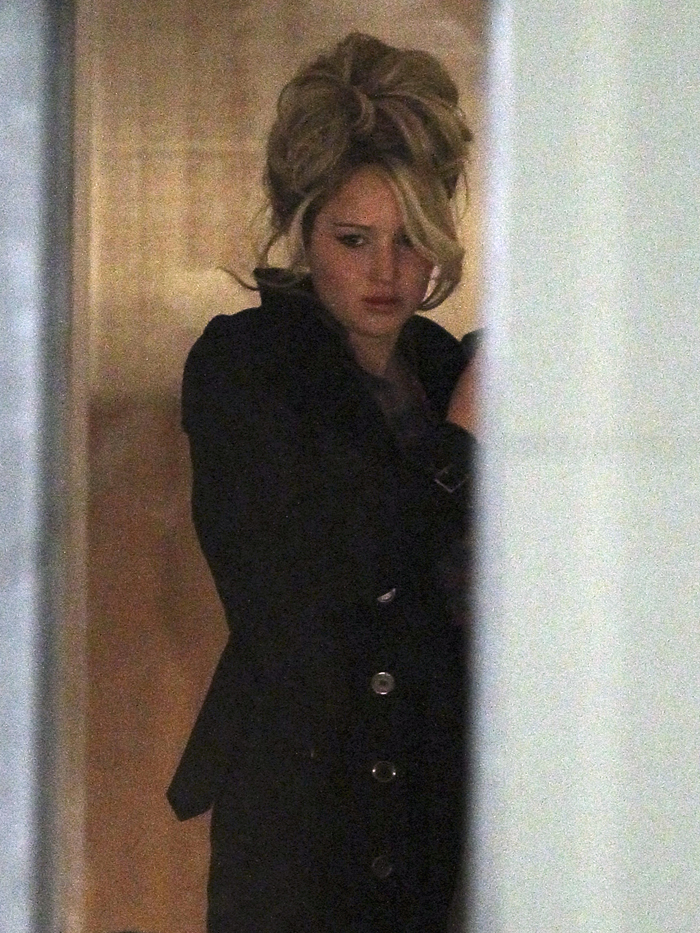 These are some photos of Jennifer Lawrence on the set of the untitled David O. Russell movie (now referred to as Abscam). JLaw is wearing her character's 1970s-style updo to match the period era of the movie. Jennifer went straight from the Oscars to pot smoking in Hawaii to Catching Fire reshoots in Hawaii to shooting this latest movie in Boston. She plays Marie, who was the wife of Christian Bale's FBI informant, Mel Weinberg. Their relationship was complicated, Marie was said to be very unhappy in the marriage and went on to commit suicide in the early 1980s. Mel, of course, had a history of adultery and even kept a separate home for one of his mistresses at the time of Marie's death. By all accounts, he was a pretty terrible husband.
Of course, there's an obvious age discrepancy between Christian and Jennifer, and he is 16 years her senior. The age difference between Mel and Marie was smaller — just 8 years. What's even stranger is that JLaw's character should have been in her 40s at the time the movie takes place. While I don't doubt that Jennifer can play someone older, I don't think she can realistically manage to jump two decades ahead in time. She's a talented actress, but give me a break. Bale has obviously gotten some help in the hair and makeup department with his on-set combover wiglet, but it's hard to mistake him for a 50 year old as well. Mostly, I think David O. Russell wanted to work with his favorite actors again and doesn't mind bending the ages even to the point of utter ridiculousness.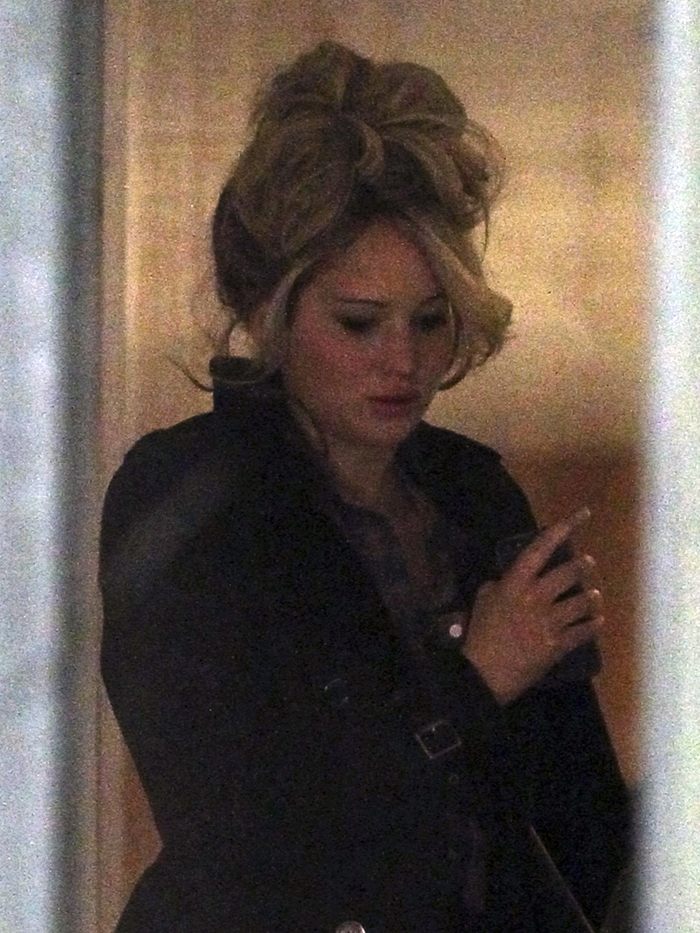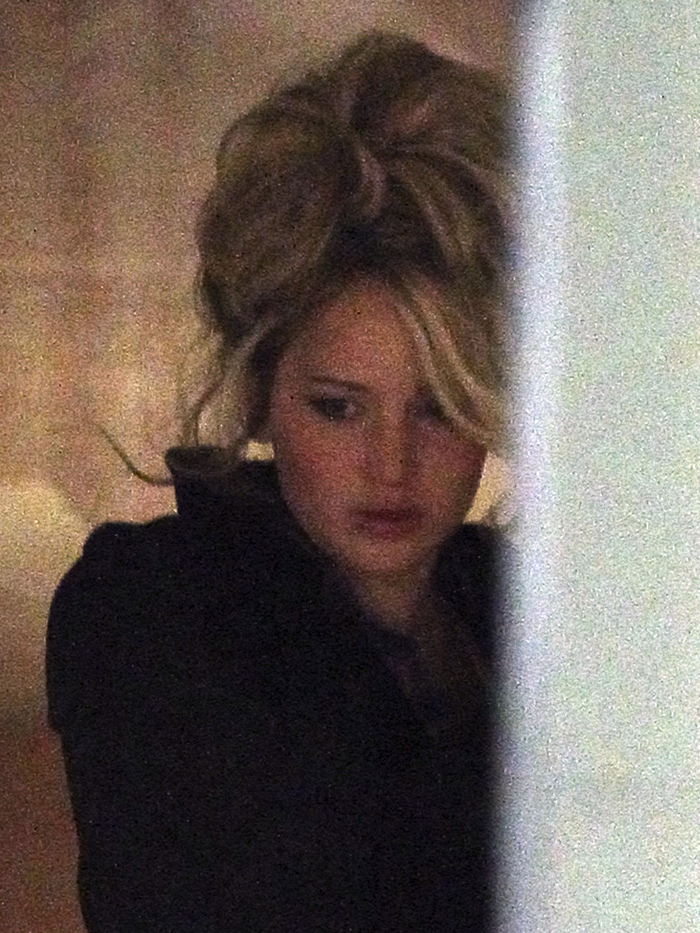 Amy Adams plays one of Mel's earlier mistresses, and she was also photographed on set with both curlers and flowing waves. She's just so cute.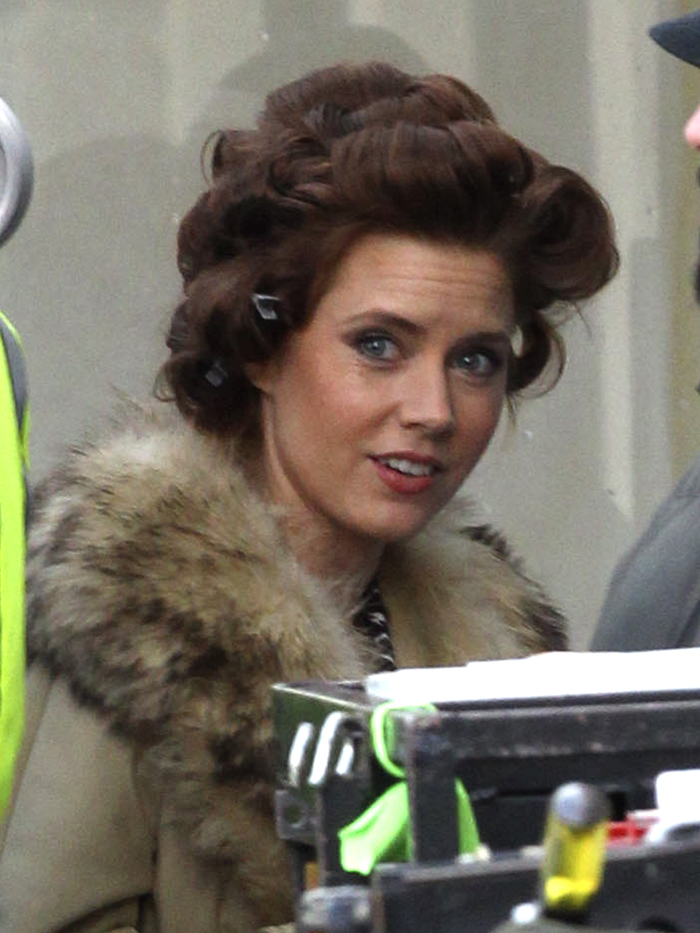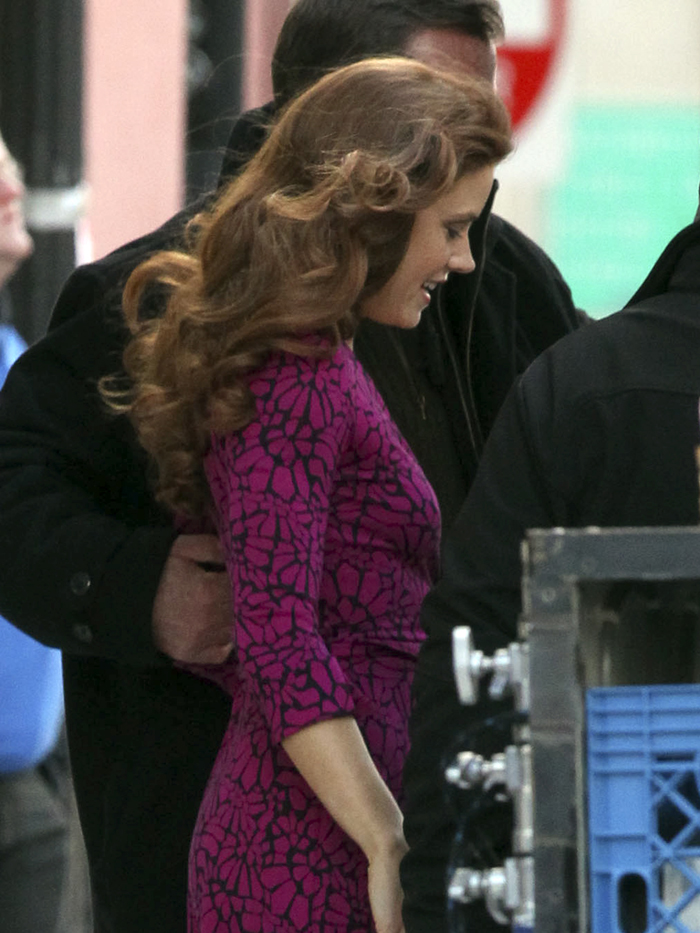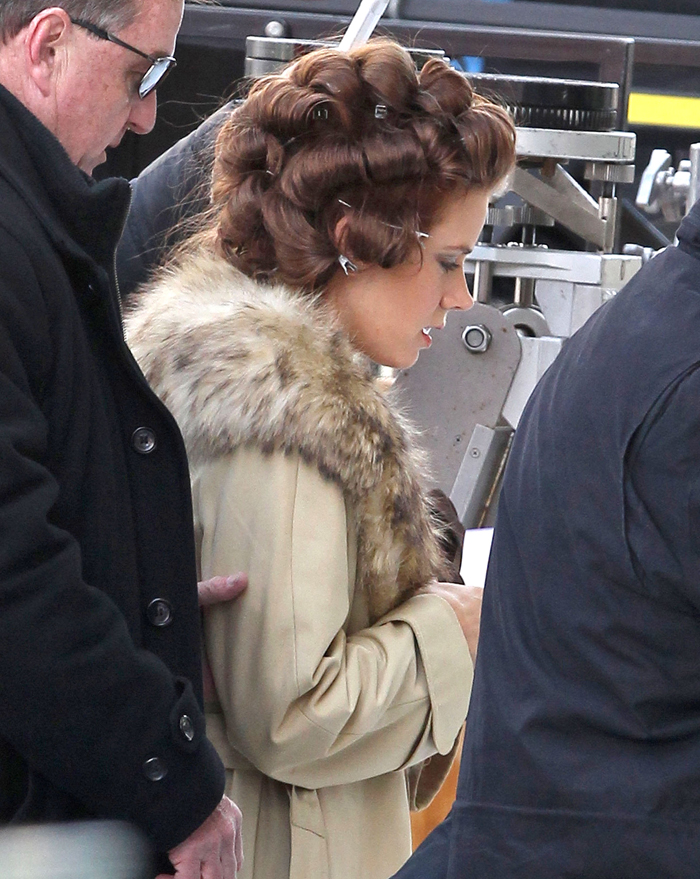 Photos courtesy of Fame/Flynet