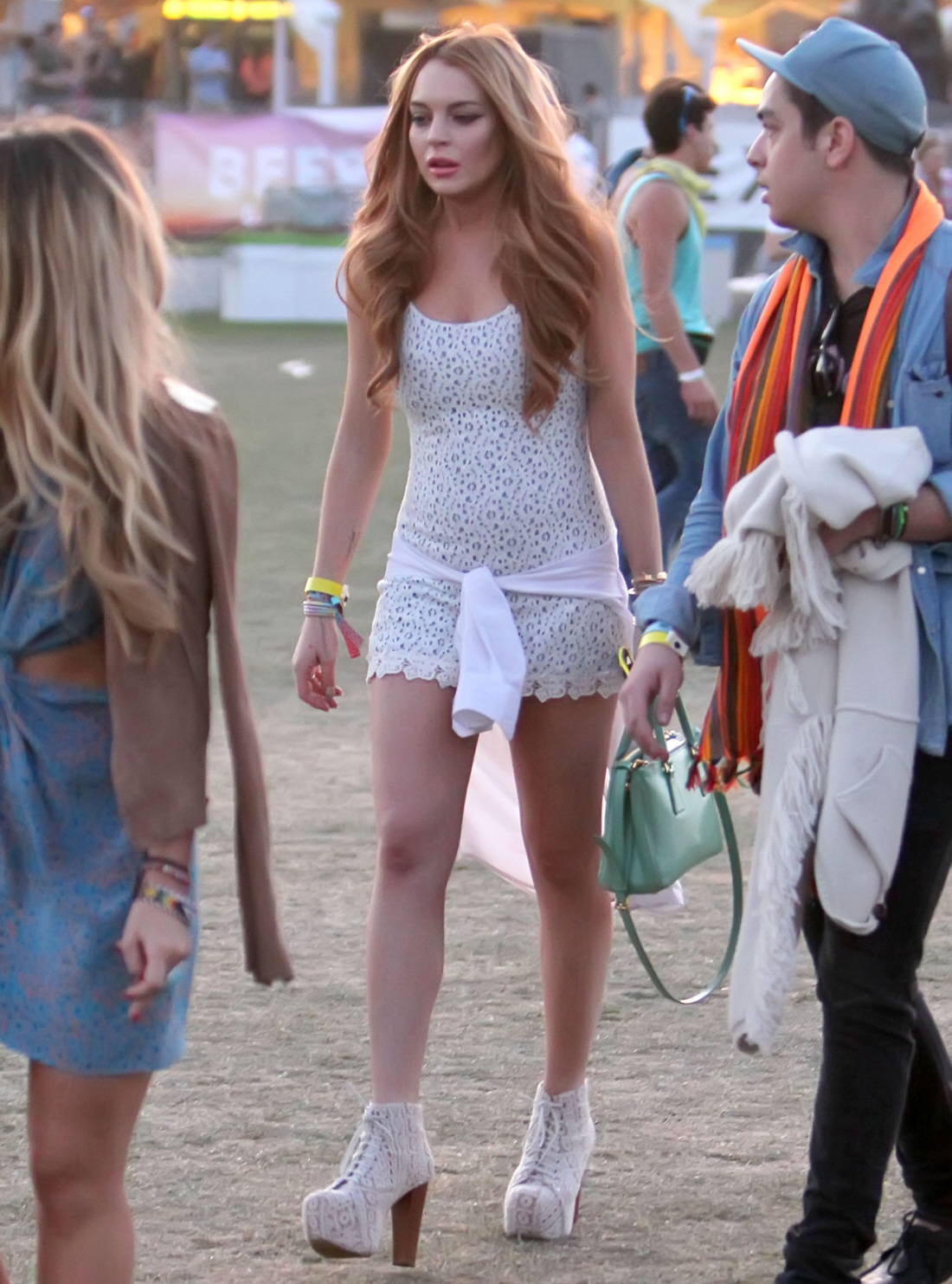 I completely forgot that Coachella was coming up. It will probably be the second week of April, maybe? Sorry, hippies, Coachella is barely on my radar – I'm old and I don't care for music festivals, Porto-potties, Gerard Butler slobber or overpriced bottles of water. Although I probably would have liked last year's Hologram Tupac. I am genuinely sorry I didn't see that. Anyway, Coachella is coming up very soon and wouldn't you know, our favorite cracktastrophe wants to make sure that she doesn't check into rehab and miss the amazing Crackella festival.
During the last minute plea talks between Lindsay Lohan's attorney, Mark Heller, and prosecutors handling her lying to cops case, the wayward actress told him to keep her out of rehab until AFTER the Coachella music festival so she could attend, RadarOnline.com is exclusively reporting.

"Lindsay was adamant that she not be forced to go to rehab until after the Coachella Valley Music and Arts Festival in the Palm Springs area on successive weekends in April. Lindsay LOVES going to the musical festival, and she's determined to go this year. She didn't want a little thing like rehab to get in her way of attending. Linds refused to sign off on any deal that would have prevented her from going to Coachella, period. Yes, it's that important to her, for some strange reason," a source told RadarOnline.com exclusively.

Perhaps Lilo's new romance with musician and club promoter, Avi Snow, has made the Mean Girls star,26, even more resolute in her determination to go to the concerts.

Lohan has attended the Coachella music festival in 2010, 2011, and 2012. This year's festivities take place on April 12, 14, 19, 21, and the line-up includes the Red Hot Chili Peppers, The Lumineers, Moby, and the Airborne Toxic Event.

Avi was said to be on the Mr. Pink private jet that flew Lindsay to Los Angeles early Tuesday morning for her day in court. And after Lindsay posed for her latest mug shot, she hot-footed it to City of the Sun's show at private club 41 Ocean in Santa Monica.

As we previously reported, during a plea deal that Lohan reached last week in her lying to cops case, the actress was ordered to enroll in a rehab facility, by no later than mid-May. This will be Lohan's SIXTH trip to rehab since 2007, and she's spent a total of 250 days getting treatment for alcohol and prescription drug abuse.

"Lindsay will be treated for prescription drug and alcohol addiction during her stay," a source previously told Radar. "Lindsay's prescription drugs of choice are Adderall and Xanax, and in addition, she consumes large amounts of alcohol — specifically, vodka. The main problem when it comes to Lindsay ever getting sober is her absolute denial that she has any substance abuse issues. Once again, she is only going to rehab purely because it's a slightly more attractive alternative than going to jail. Of course, there is hope that once Lindsay is undergoing treatment she will recognize that she does in fact have a problem — but given her history, it's very doubtful."

The saddest aspect of "Lindsay's criminal history is that it's all traced back to her addiction issues. Everyone around Lindsay has tried to get her sober — her father Michael, three judges, two prosecutors, and two criminal defense attorneys. She is in absolute denial about her addiction issues and doesn't want to get sober. It's just not a lifestyle she wants," the insider told us.
I wonder if the prosecution knew that Lindsay was drawing out the negotiations because she wanted to get blitzed at a music festival? Probably. It's LA. The prosecutor was probably like, "Dude, can I get a ride?" But I'll tell you one weird thing… I make a lot of "jokes" about Lindsay being a prostitute and how she gets "work" but the idea of a wayward hooker at the Coachella festival doesn't really jive. Meaning… I think she's going to Coachella for FUN, not because she's being "paid". Does that make it better?
Also – Lindsay was actually early to Anger Management set yesterday. She showed up before her 10 am call time! No worries, I'm sure it was just an accident.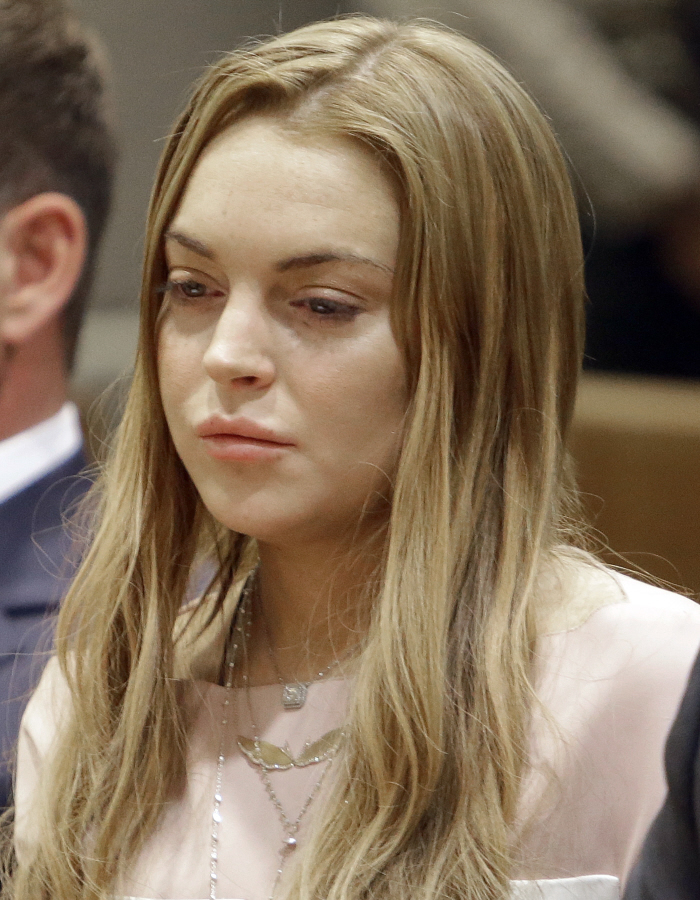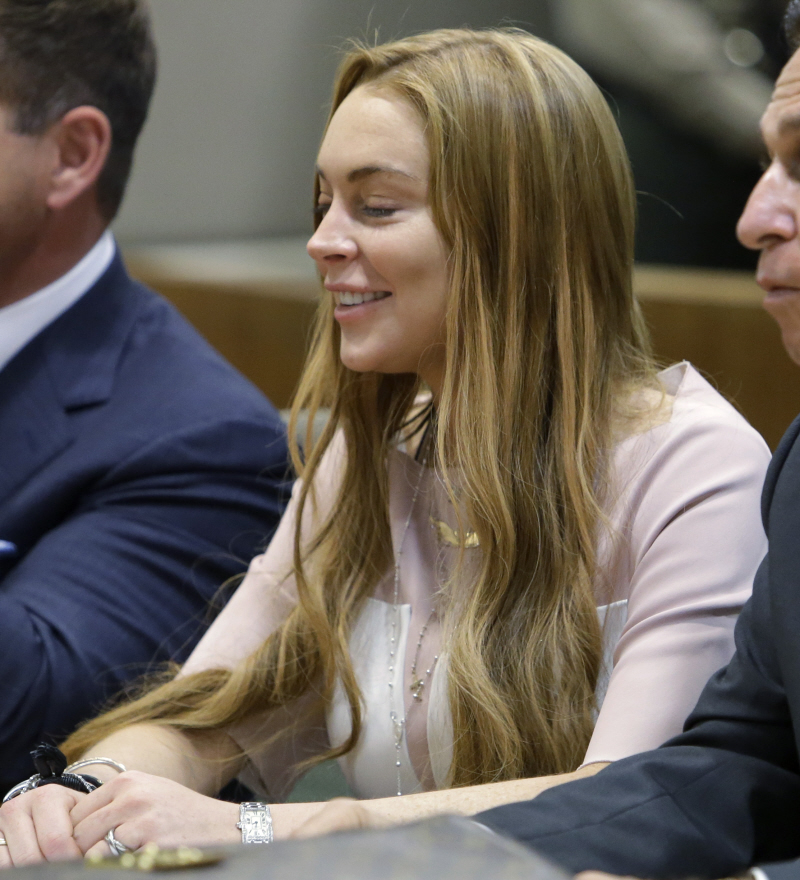 Photos courtesy of WENN.