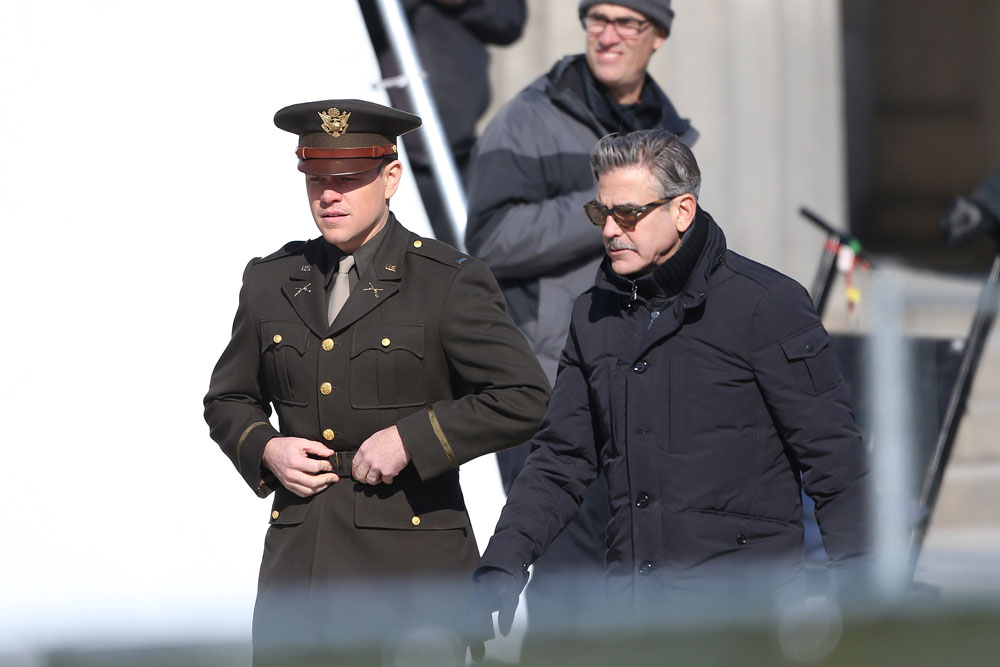 These are photos of Matt Damon and George Clooney on the set of The Monuments Men in Berlin, Germany. This is an unfair matchup for me to suggest, because when I first saw these photos of Matt Damon in a retro WWII uniform it's like the heavens opened up and I heard angels singing. I freaking love Matt Damon, and I love a guy in uniform, and the two together is better than any gourmet chocolate and pretzel combination in the world.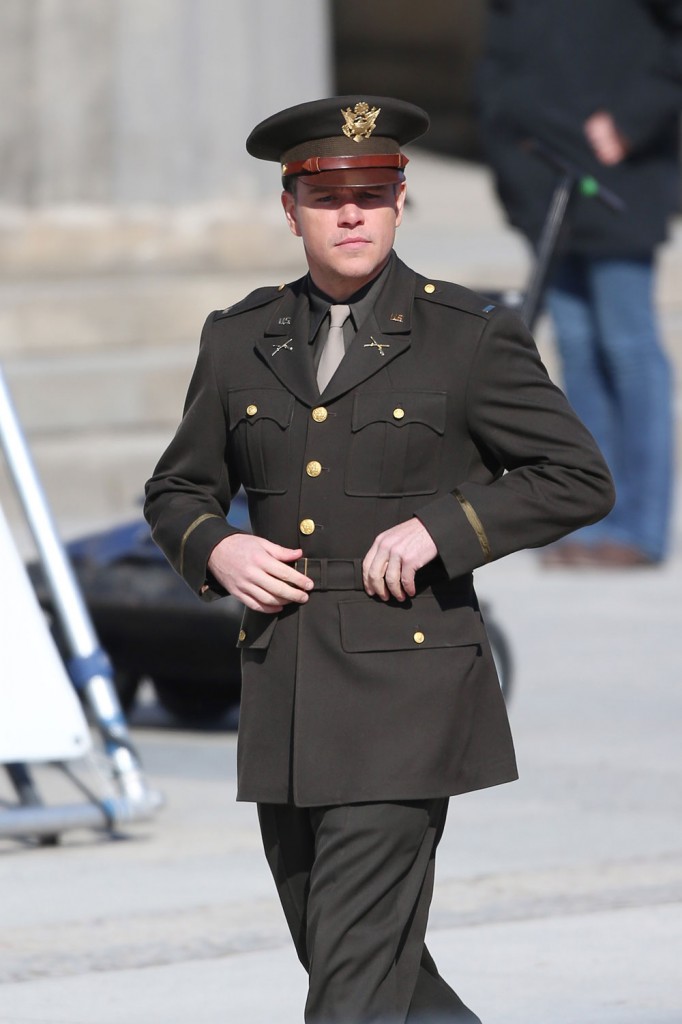 Is it just me, or does every red-blooded woman do a double take when she sees a guy in uniform? I can't help it, it's like an ingrained response. I think I'm smooth about it, but the cops and the soldiers probably know. So it's nice to be able to ogle at Damon from the privacy of my computer screen.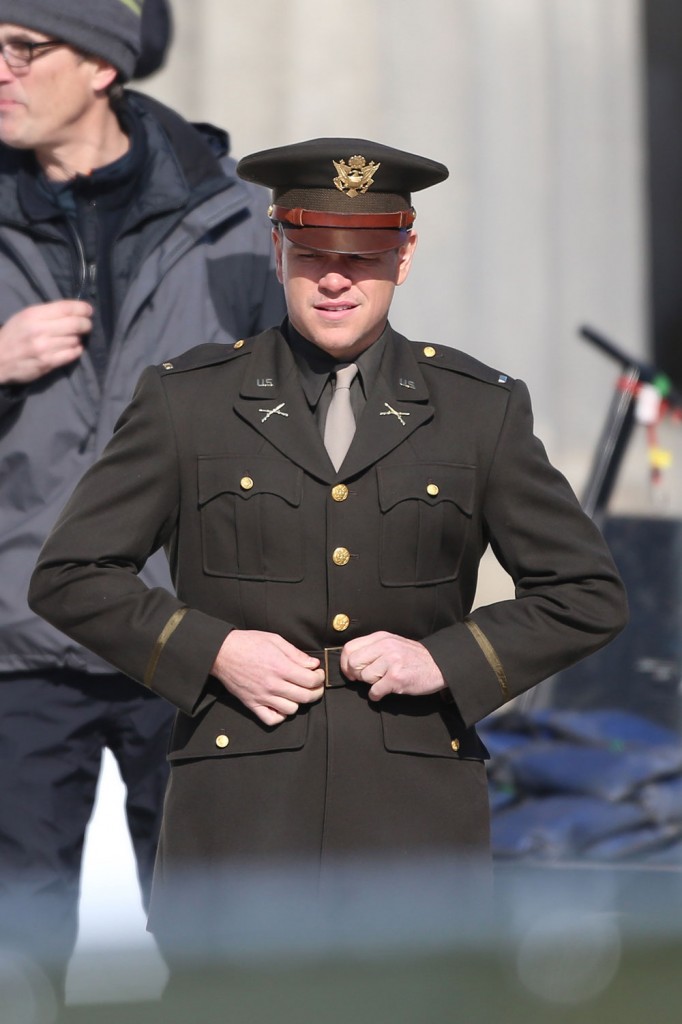 The Monuments Men is directed by Clooney and is about the recovery of stolen art by the Nazis. It's coming out in mid-December, just in time to be considered for awards season next year. It surprises me that they'll be able to push this film out in another eight or nine months, they must be really hustling to shoot scenes.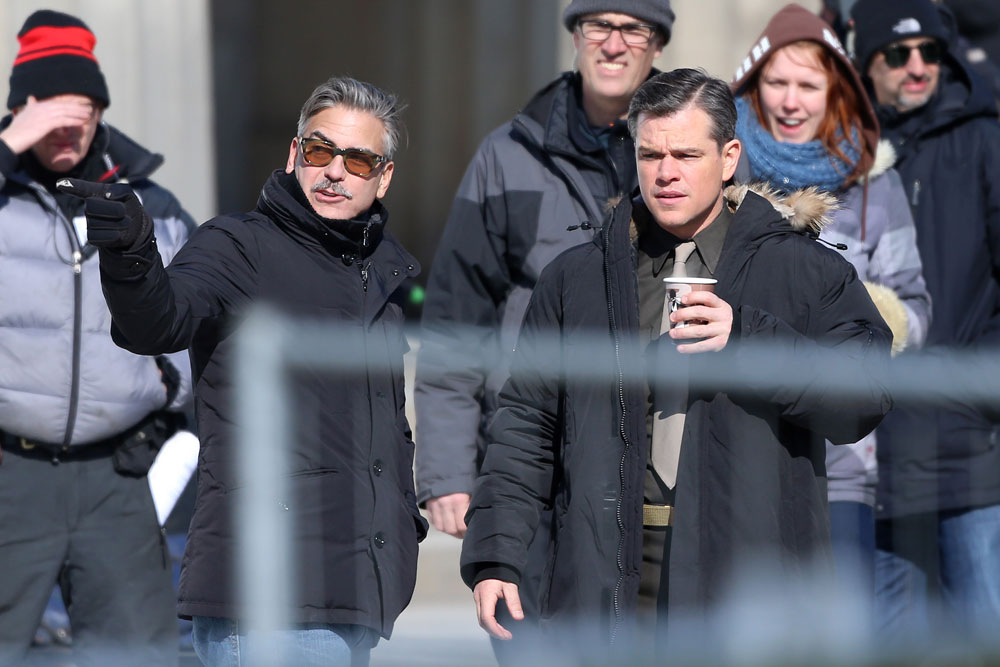 This is also an unfair matchup because it looks like Damon is in character as a hot soldier type while Clooney is just being a director who also has to look schlumpy for his character. Clooney looks bad with that greasy grey hair and grey mustache, but it's somewhat passing for his "normal" look (it's not!) since he's wearing a modern civilian coat. So it's a double whammy for him. Poor Clooney, having to console himself with a statuesque blonde and shots of high end tequila. I'd be up for that, I'd just rather be up for it with Damon.
Bonus Clooney shooting something looking fierce. This photo cracks me up.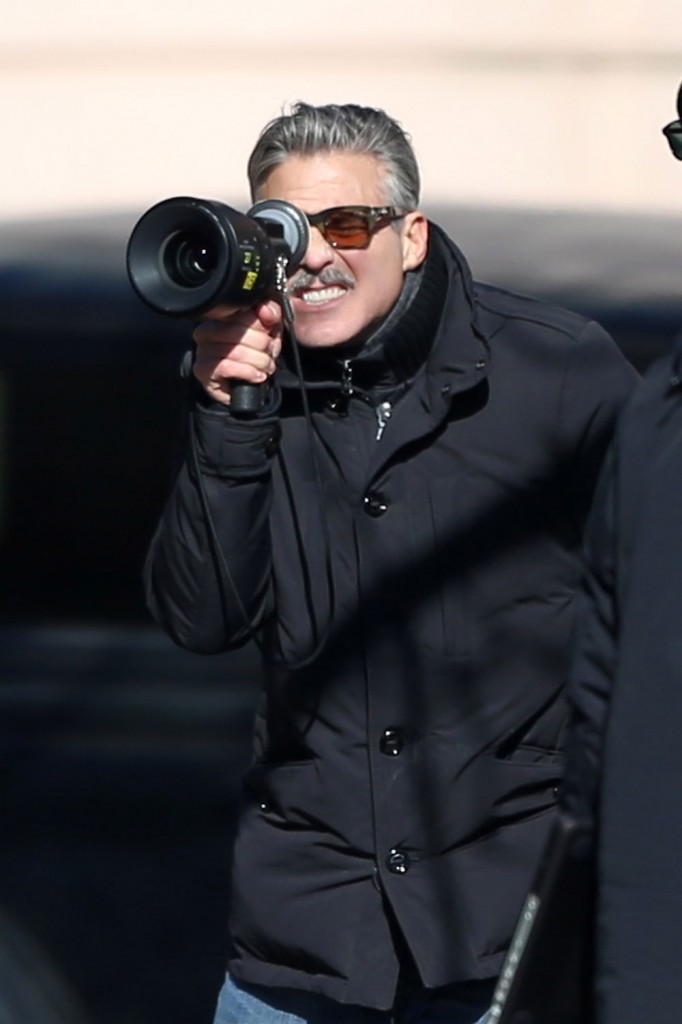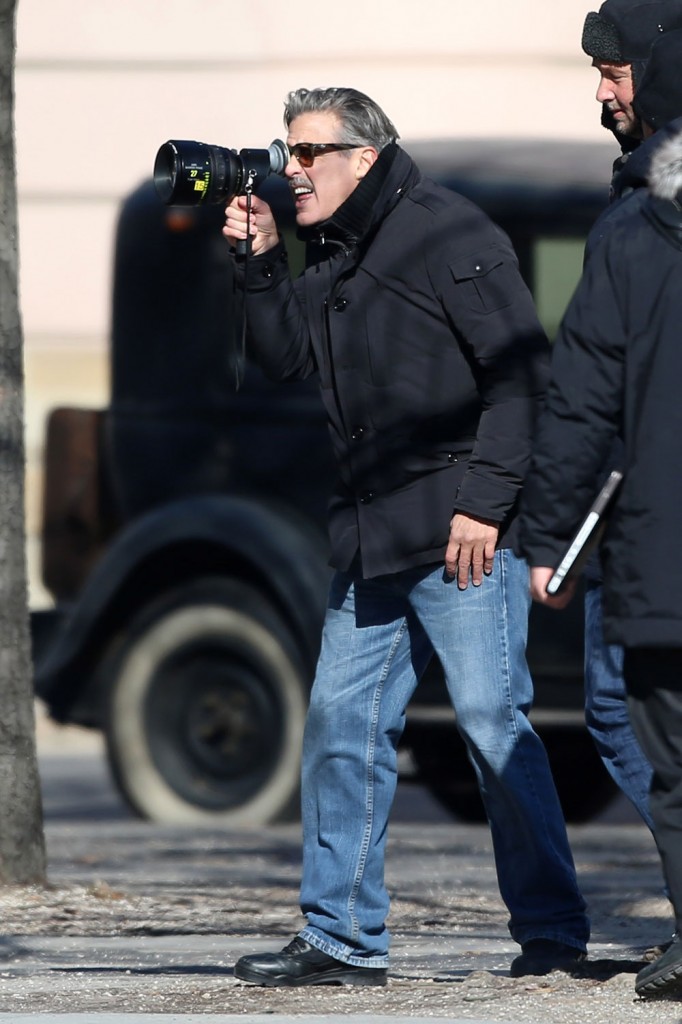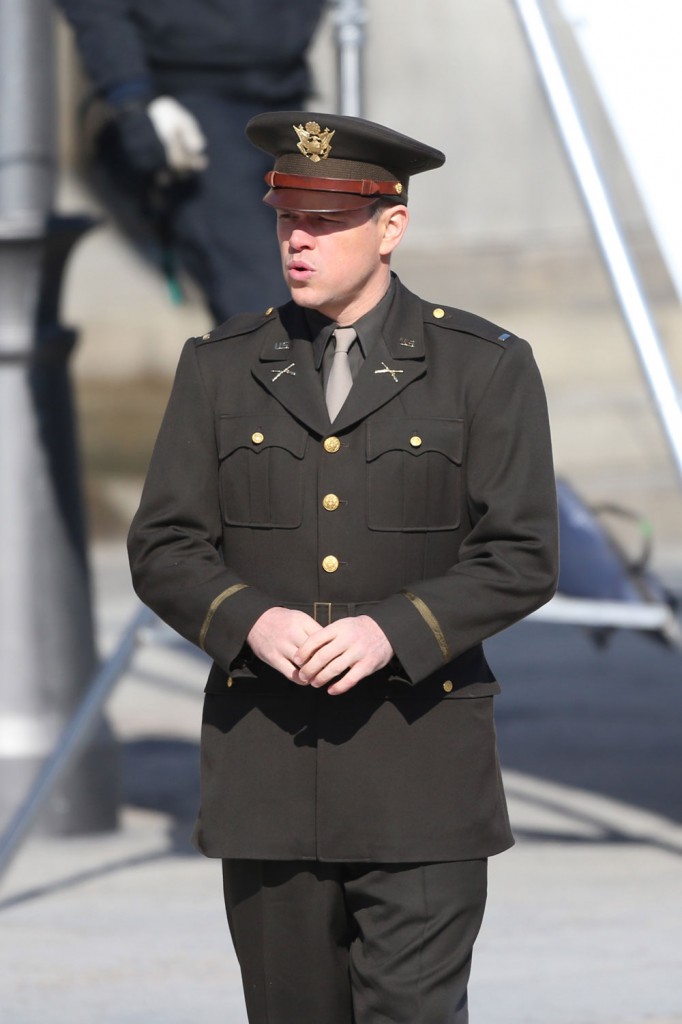 Photo credit: WENN.com