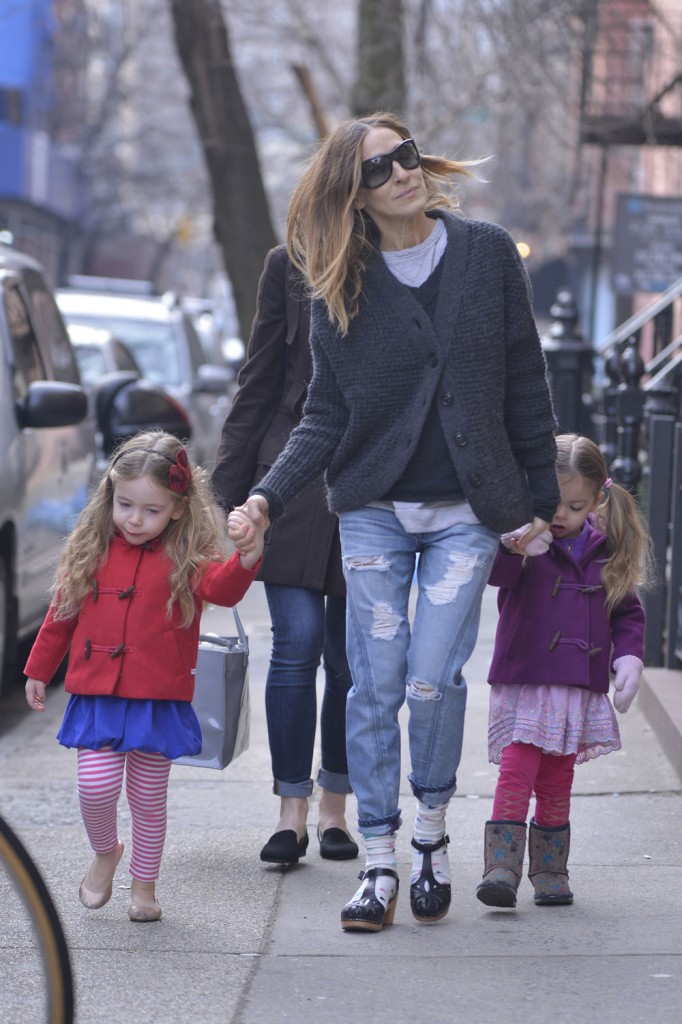 Quick question: apart from some brief period in the mid to late 80s when Desperately Seeking Susan was still de rigueur, have you ever worn socks with heels that weren't booties? I'm not talking about knee high hose, tights, socks that could pass as hose under slacks, or thin socks on laundry day when you needed to dress up and forgot about it, I'm talking legit socks with pumps. You've never done that, right? Only Sarah Jessica Parker is trying to make it happen – allegedly! She's said to be designing socks to be worn with heels. Since she is the next Rob Kardashian.
The 47 year-old "Sex and the City" star started a trend when she wore the quirky combo on the hit HBO show back in the 90s. Now she's determined to revive the fad with her own line of stylish socks, but pals predict it will be a bust.

"Sarah might have been one of the most imitated and admired style icons 10 years ago, but that's not the case anymore," an insider tells The Enquirer.

"And this socks-with-heels obsession will only damage what fashion credibility she has left…"

"Now she wants to make one more push to see if she can turn it into a craze," said the source.

"She's already designing her own line of socks, and she's even got her 3-year-old twin girls Tabitha and Loretta helping. It's great for mommy-daughter bonding, but Sarah really needs to put this sock business to rest."
[From The National Enquirer, print edition, April 8, 2013]
I didn't think this was a trend at all, but I went to google it and one of the suggested search phrases was "socks with heels trend." That lead me to an article in Elle from last November: "Shop the Trend: Socks With Heels." The trend was from the runway and apart from some pumps with lacy socks (from Dolce & Gabbana) all of the shoes were clunky heels, wedges or booties, so I can see how this might look cute if you had the right shoe for it. I doubt that people would buy socks specifically designed to wear with heels though, it's just too small a market.
Let's face it, judging from Sarah Jessica Parker's interpretation of this trend this isn't going to catch on. Those are some fug sandals with socks. Her character on SATC may have been a fashionista, but the real SJP is not. I have to say her daughters are adorable though! They're growing up so fast.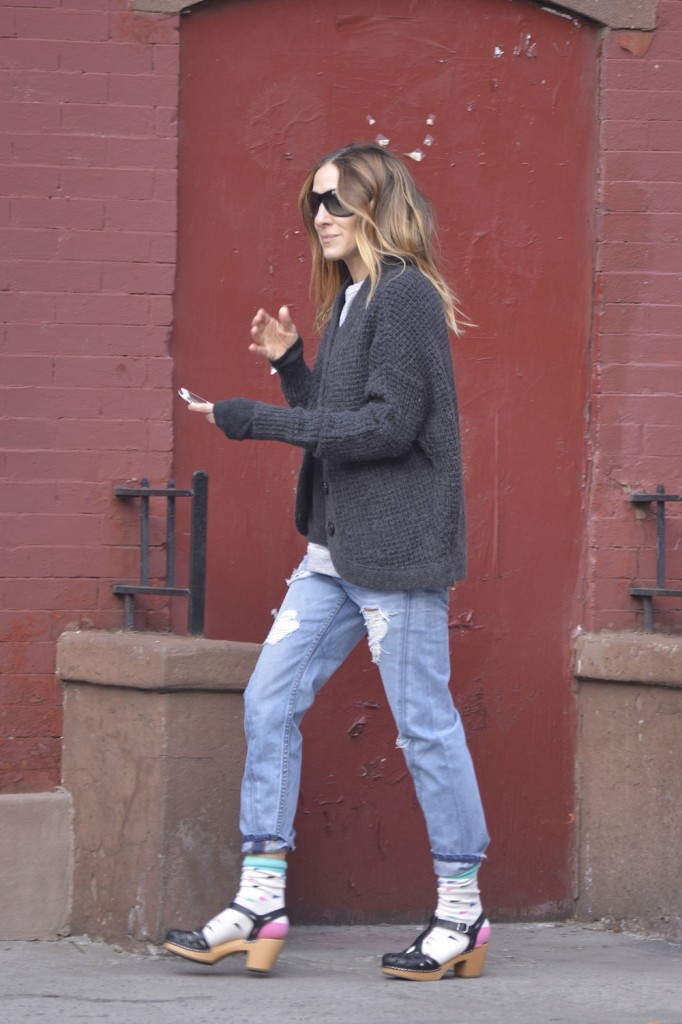 Whoops!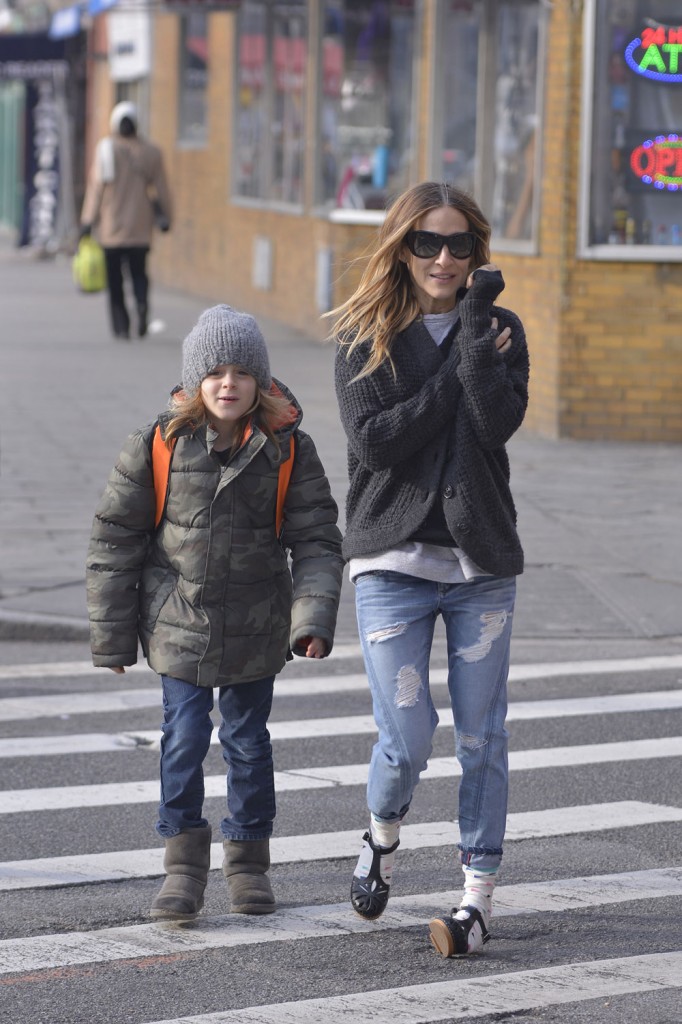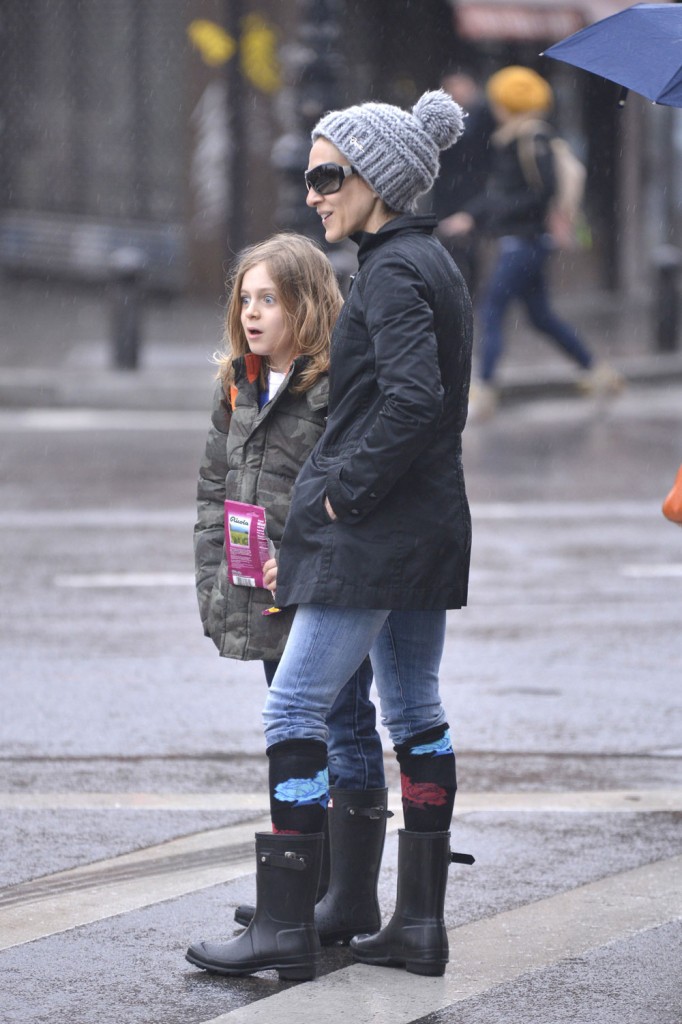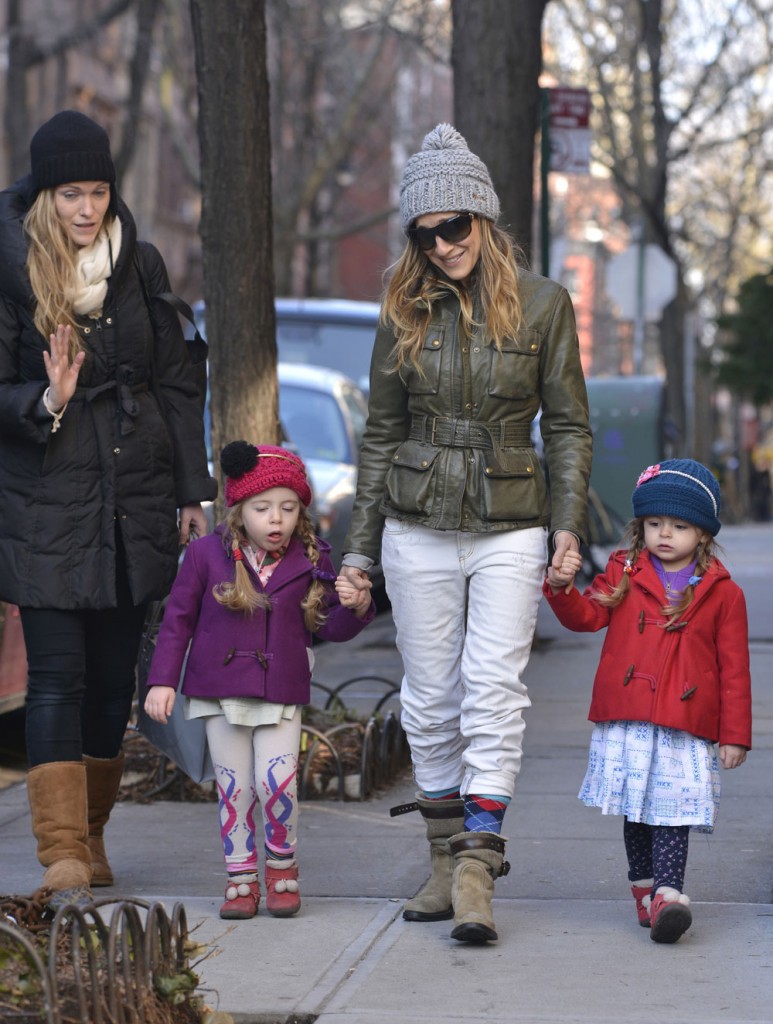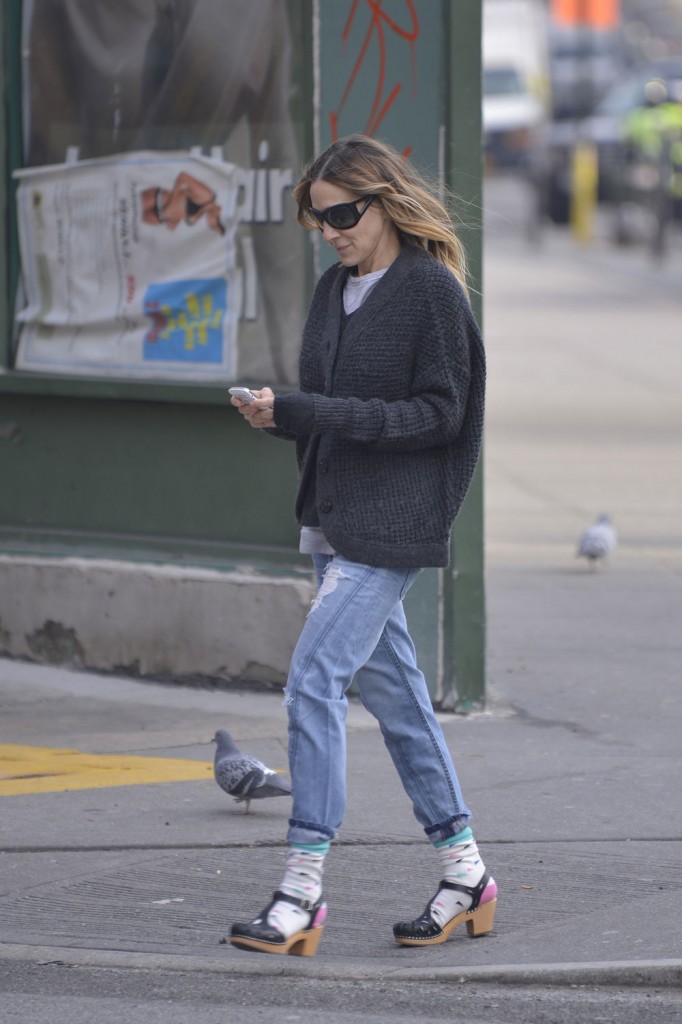 Photos are from February and March, 2013. Credit: WENN.com