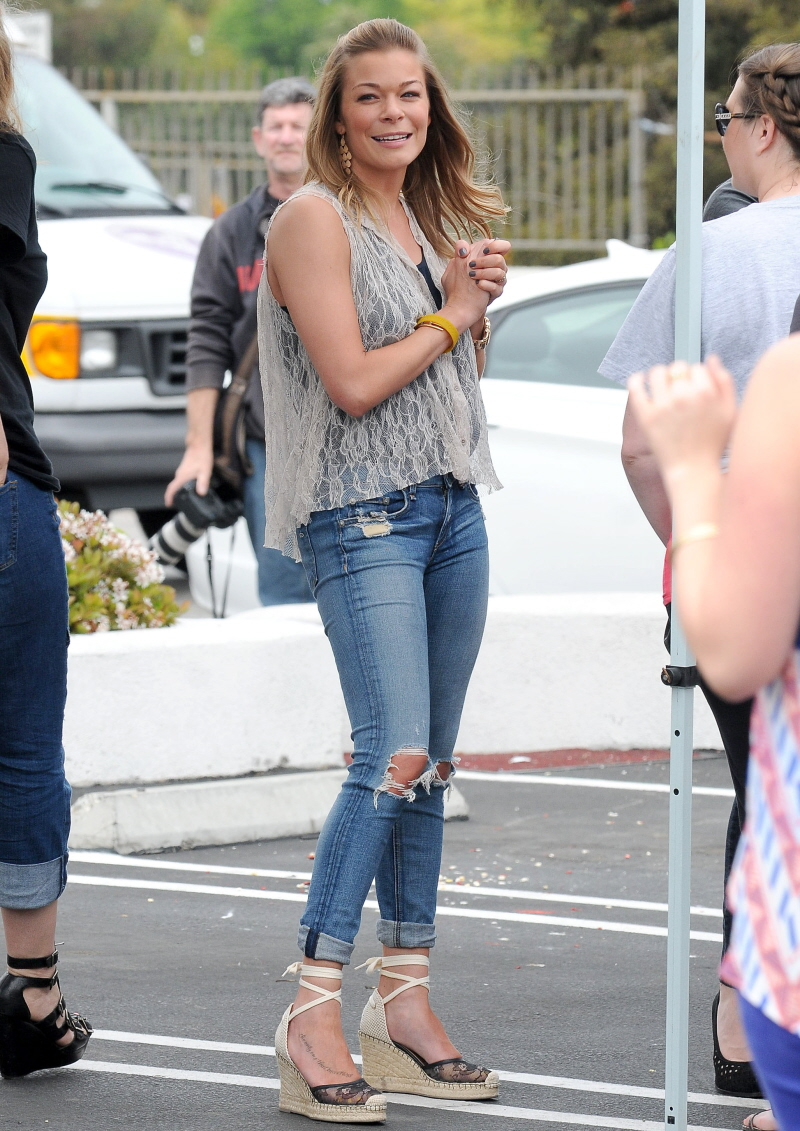 I'm a little bit confused as to what exactly this event really was. Fame/Flynet says that LeAnn Rimes was making an appearance at "the Miracles For Kids Lookstyle Clothing Drive hosted by Go Country 105FM" in LA. The Mail says LeAnn "made a special appearance at a Jiffy Lube". And LeAnn says on Twitter that the event was something to do with "Barks of Love". Could it be all three? Was the event for Barks of Love, Miracles for Kids (sponsored by a radio station) AND the event was close to a Jiffy Lube? Perhaps. Or perhaps there were two separate events close together and LeAnn wandered away from the Miracles for Kids event so that she could play with the (totally adorable) puppies? Anyway, new photos of LeAnn from the weekend. That outfit is… not good. The wedges in particular are hideous.
LeAnn also tweeted throughout the weekend, of course. Go here to skim LeAnn's endless rambling and quote-ifying. First she tweeted about this charity event, posting a photo of herself with a dog: "Hanging out with @BarksOfLove @MiraclesForKids @gocountry105 Soooo dangerous having these cutie pies by me."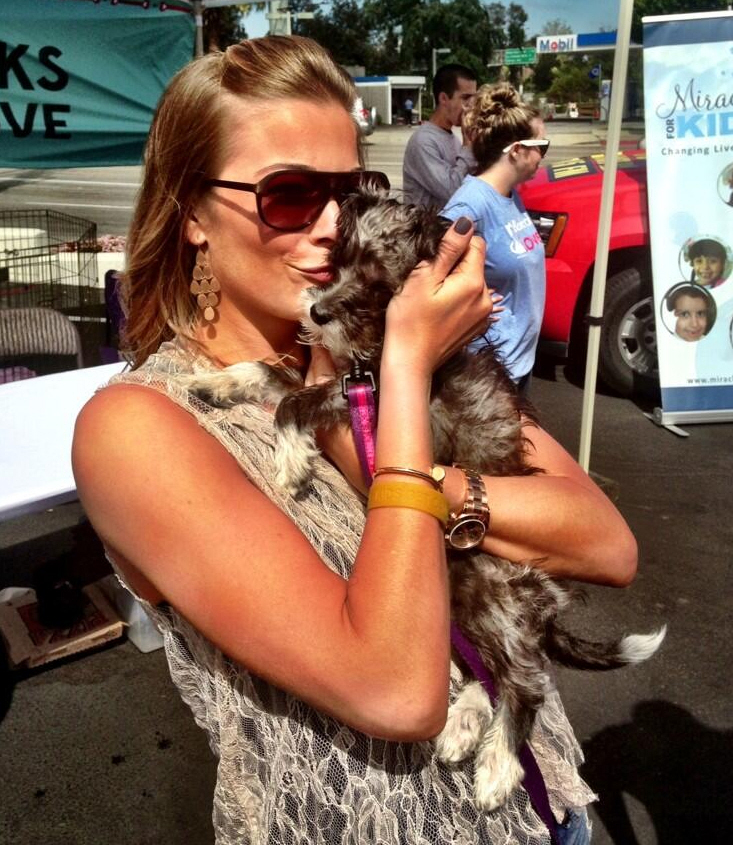 Then she tweeted this photo of two loaded up Easter baskets with the message "Easter #luckyboys Going to wrap a hubby gift now The Easter bunny dropped off something for me too I guess

".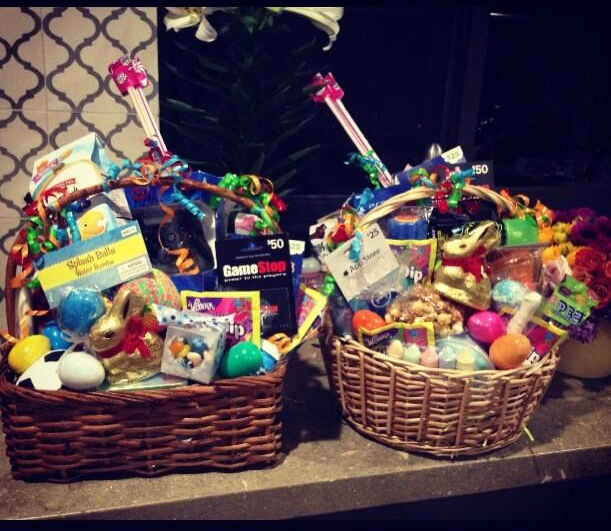 And of course LeAnn had to show off what Eddie Cibrian got her for Easter. Thank God it wasn't another hideous piece of jewelry charged to LeAnn's credit card. Instead, Eddie "got" LeAnn an herb garden. She tweeted this photo with the message: "How adorable is my husband w/ his sweet card & an herb garden he made for me. I've wanted one so bad!" So now you know.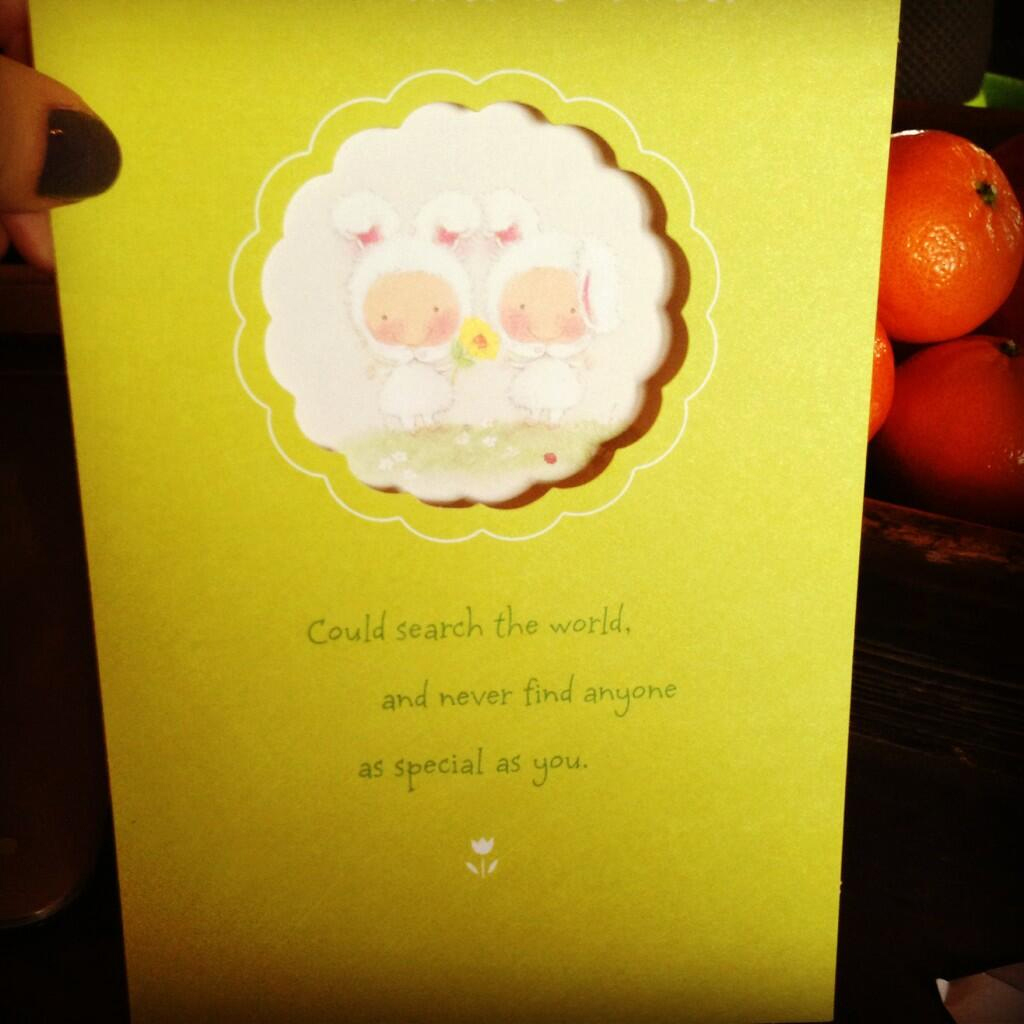 More photos from the Saturday event: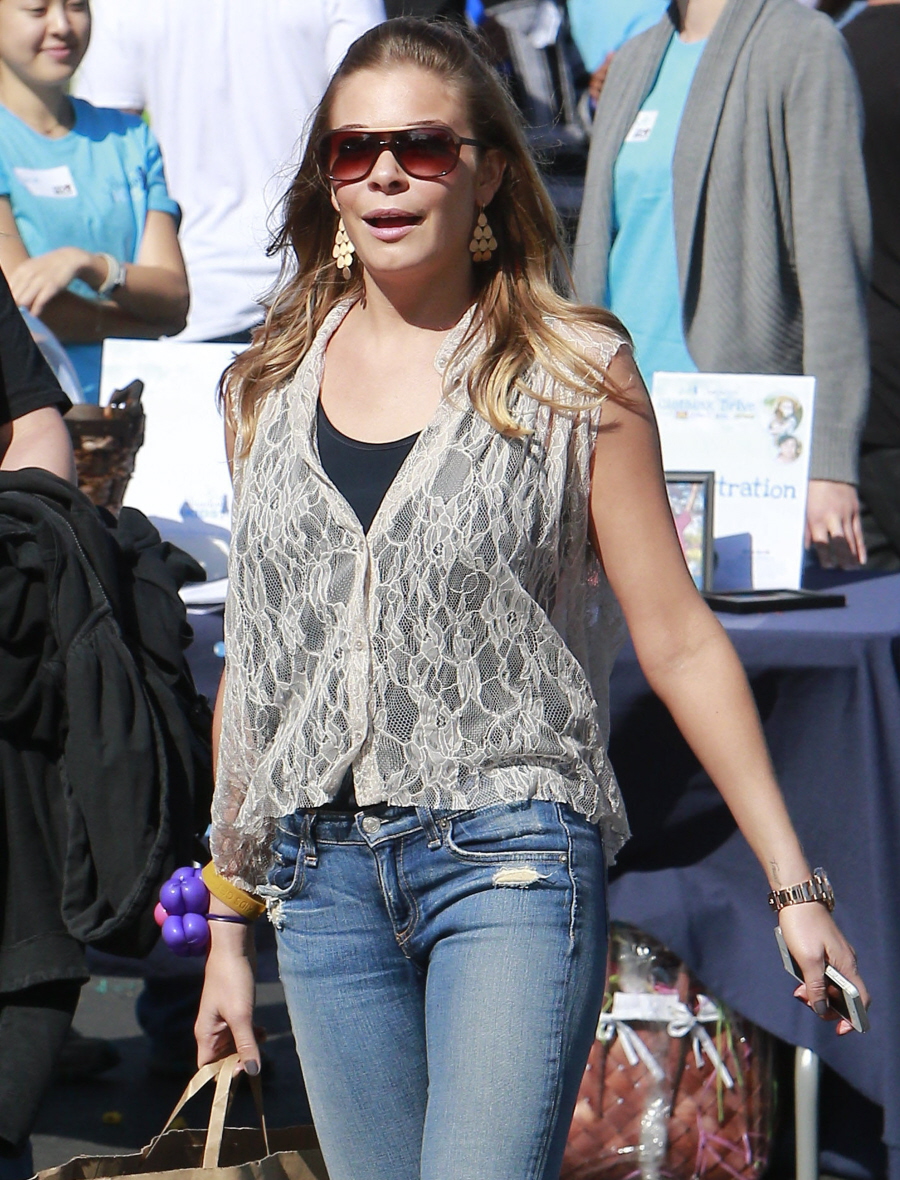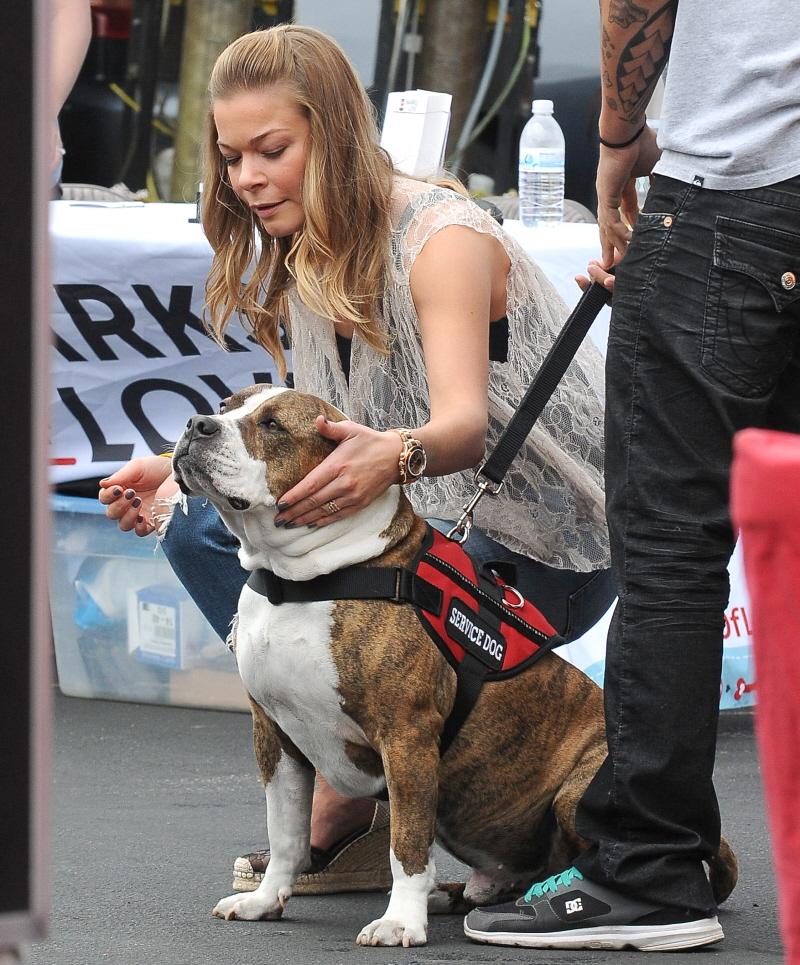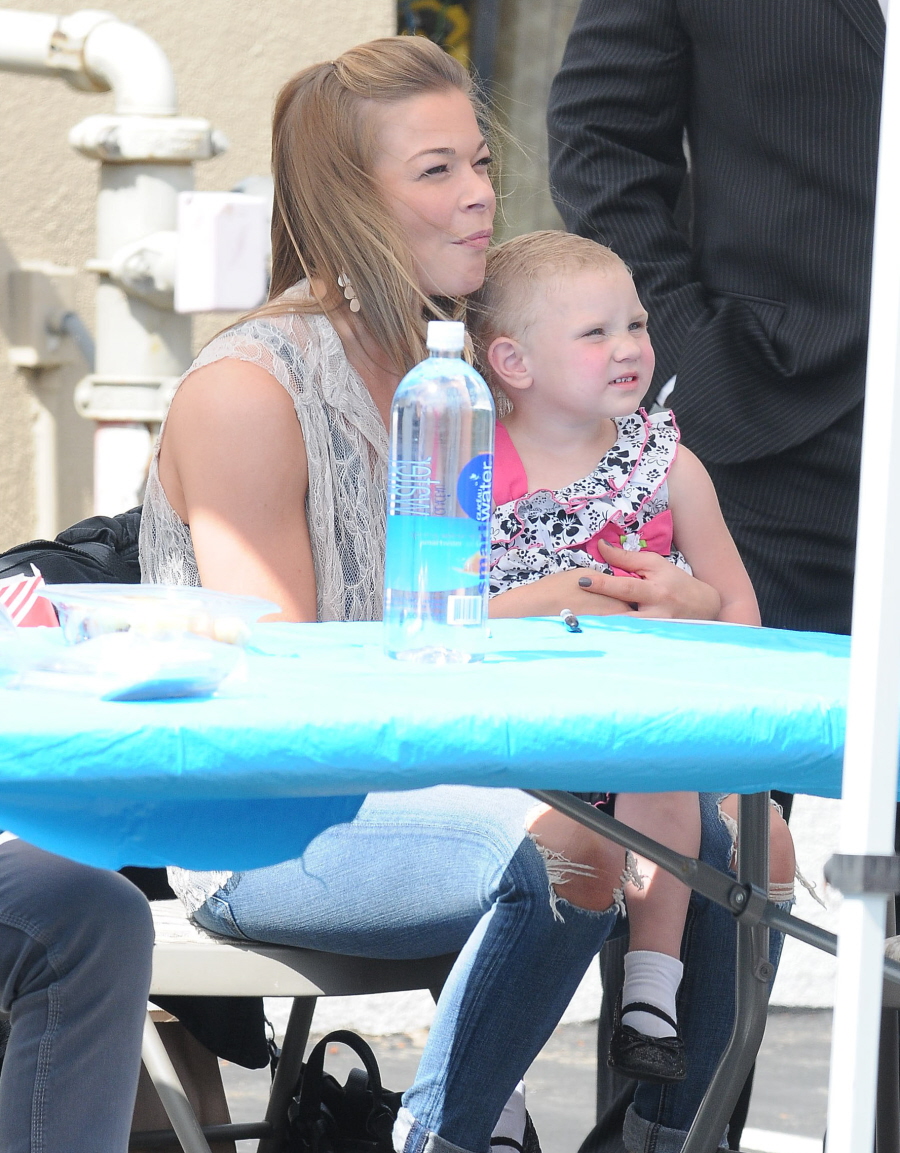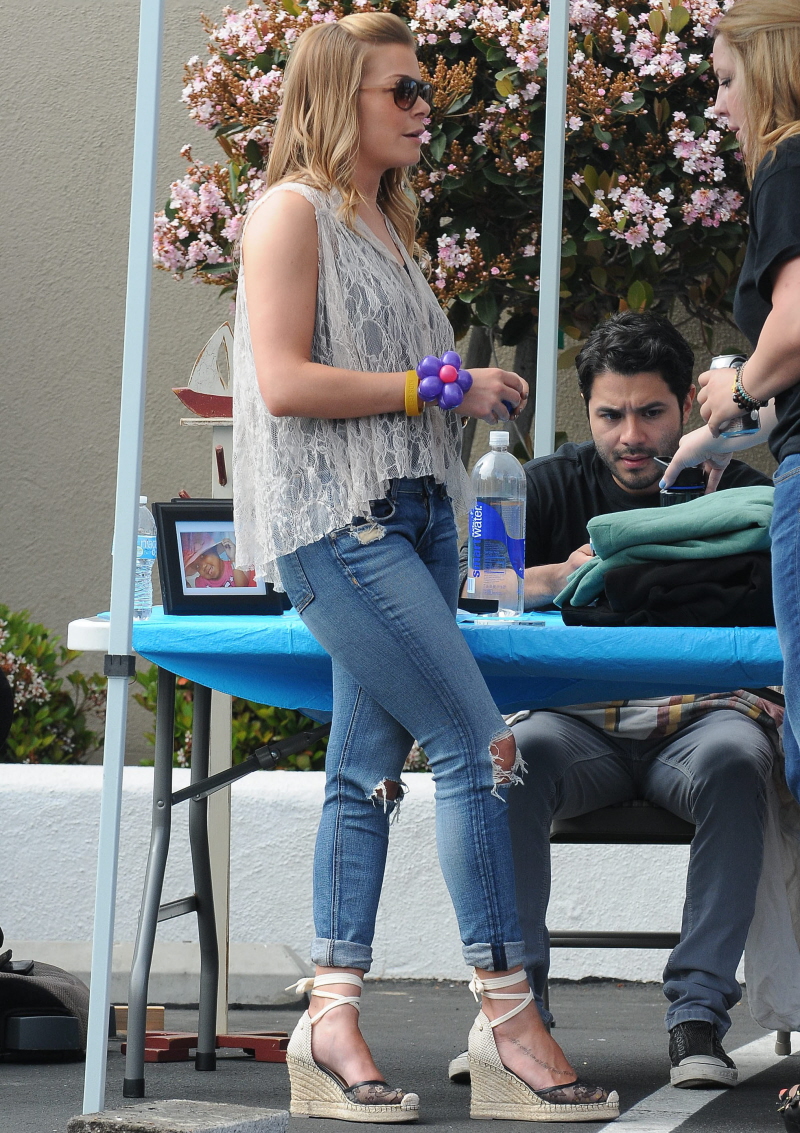 Photos courtesy of LeAnn's Twitter & Fame/Flynet.