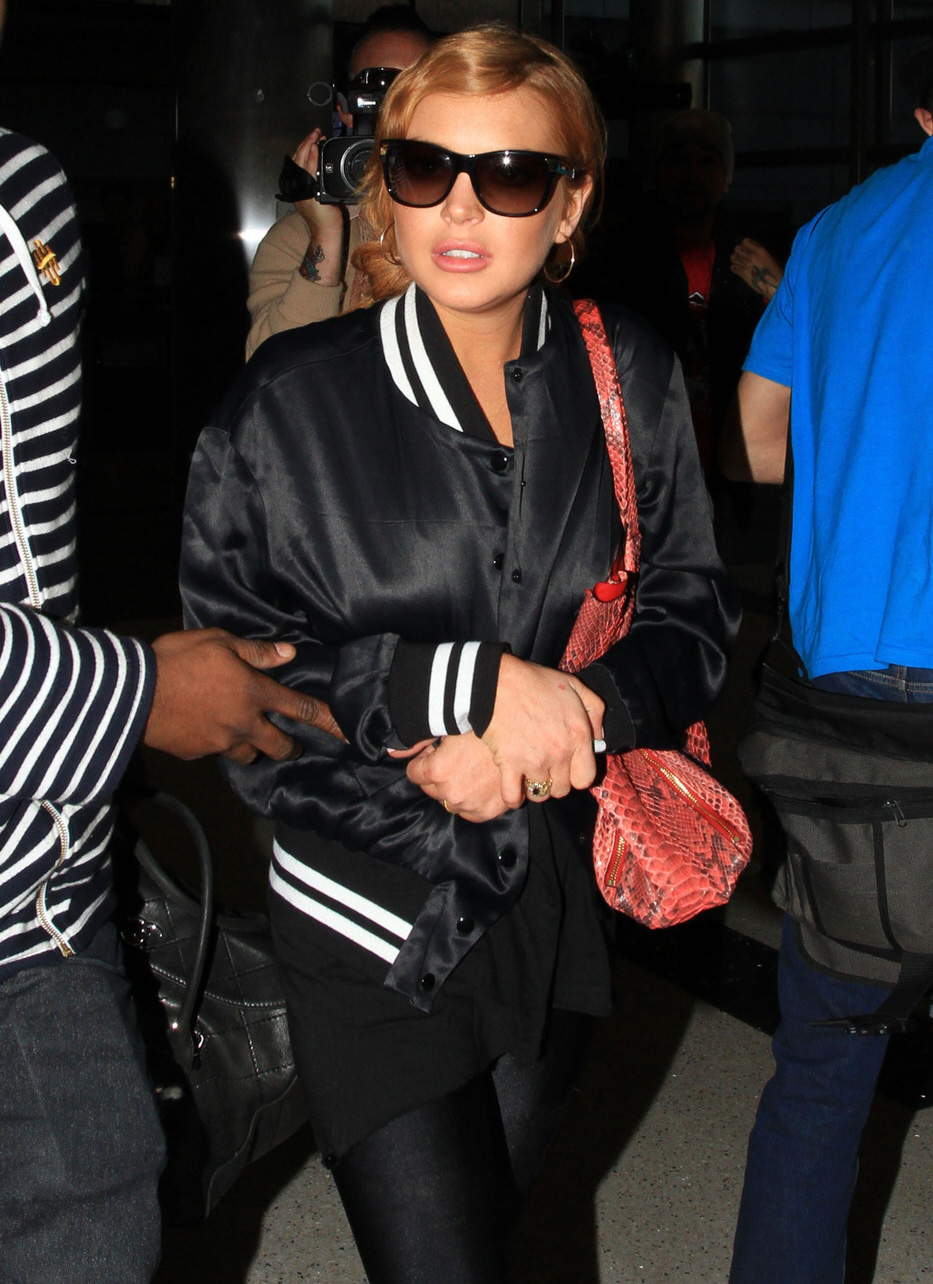 I had a dream/crackmare about Lindsay Lohan last night. I don't remember the specifics, but I remember that she was being typical Cracken and I was really, really worried that she was going to kill someone, and I was so disturbed that I woke myself up. Maybe that dream was some kind of harbinger for crack shenanigans to come, because Lindsay tweeted this a few hours ago: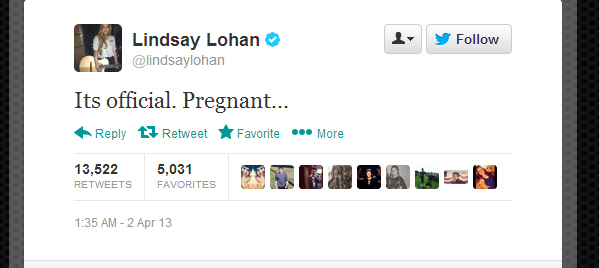 [Via LL's Twitter]
Note the date – this was not technically an April Fool's joke because she tweeted this crap on April 2, probably after 20 straight hours of cracked-out partying in Brazil (is she even in Brazil at this point?). I do think this is Lindsay's crack-addled brain trying to make a joke. I hope it's not for real. Until I know either way, I'm not going to get too upset because the Cracken has given me a tension headache.
Meanwhile, it was just announced yesterday that Lindsay will appear on The Late Show with David Letterman on April 9th, one week from today. She's making the appearance to promote Scary Movie 5. She did like three days of work on that movie and she was a complete mess. First, she only came to Atlanta to film after the studio sent her a private jet. Then, once on the set, she was a cracked-out wreck and she flooded her trailer's toilet, etc, etc. I'm just saying – it's funny that she's "promoting" this movie. I hope Letterman calls her out.
Meanwhile, Lindsay still has a few more weeks until she's required to check into rehab (or jail). Radar claims that her lawyer Mark Heller has given prosecutors a list of rehabs which will take Lindsay, although none of them are "lockdown" because of course. A source tells Radar:
"Lindsay's attorney, Mark Heller, gave a list of of potential rehabs to the Los Angeles City Attorney, Terry White, last week. The prosecutor will personally be calling the facilities to make sure that there is proper security, meaning someone that monitors the whereabouts at all times of the patients. The facility that ends up taking Lindsay needs to notify the Court immediately if she leaves the premises, or breaks any rules. The rehab will be fully vetted and researched by White. If Lindsay leaves early, or messes up, she will go straight to jail, no questions asked," a source close to the situation told RadarOnline.com exclusively.
Yeah, right. Lindsay has until June 2 to prove to the court that she's begun rehab, which means she's free to party in NYC, LA and Coachella for the next two months. Because why not?
UPDATE: Lindsay tweeted that the pregnant thing was just an April Fools joke. God, she's so cracked-out.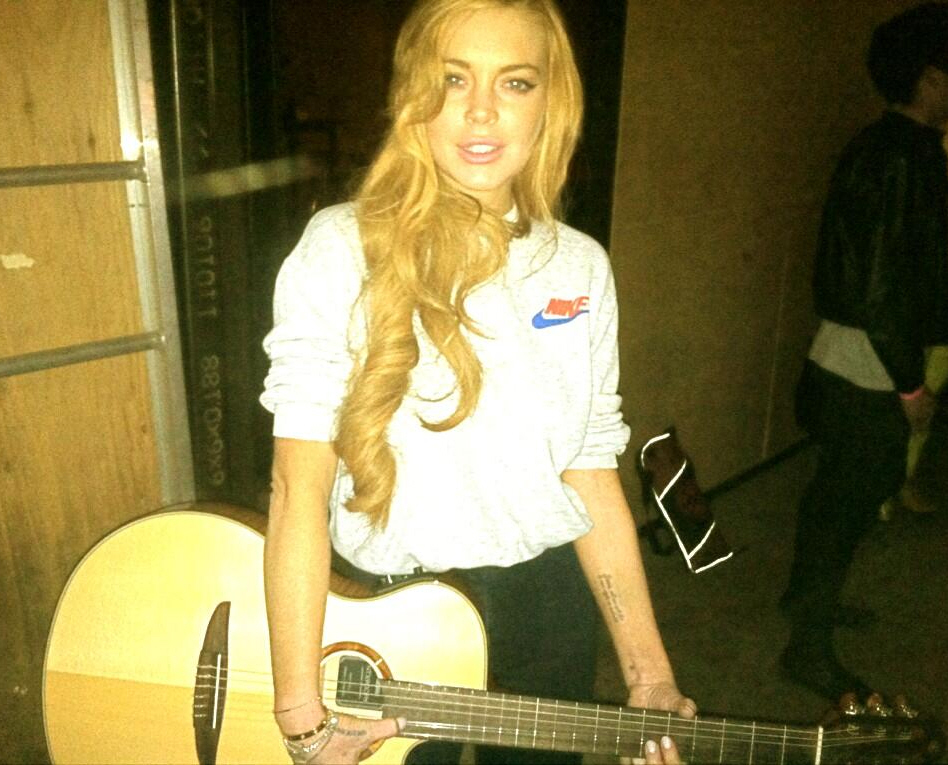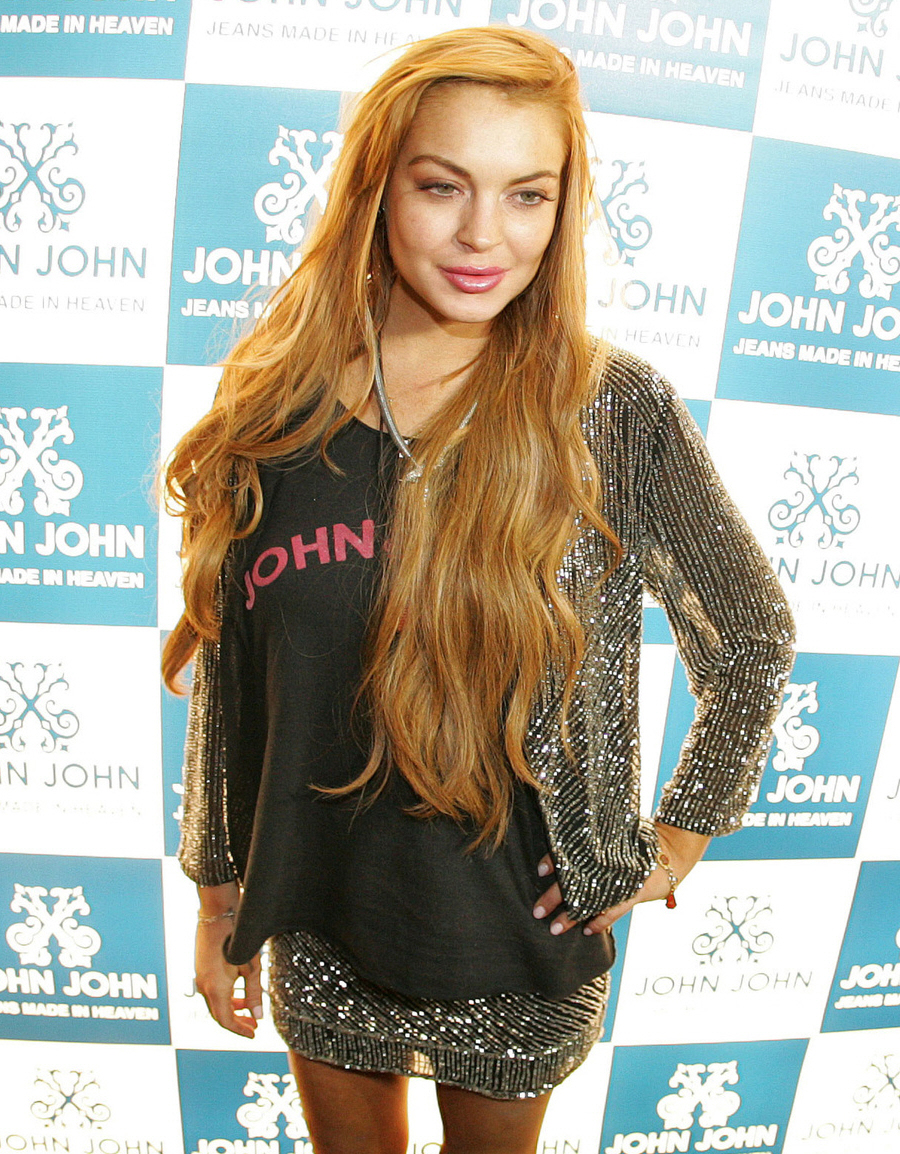 Photos courtesy of Pacific Coast News.