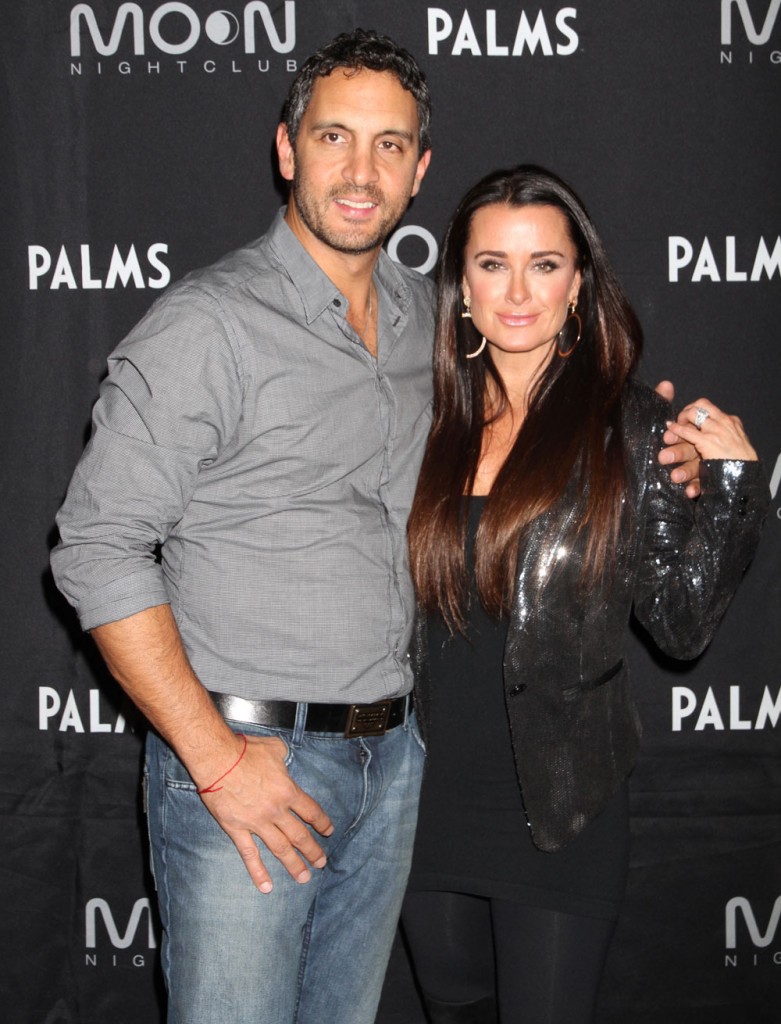 Kyle Richards of The Real Housewives of Beverly Hills has been touting her 17 year marriage, with real estate salesman Mauricio Umansky, as ideal. She regularly brags about him on the show, and Kyle put out a book in December of 2011 in which she crowed about her relationship, calling Mauricio a "devoted husband and wonderful father," among other things. There were rumors as far back as season one of the show that Mauricio was cheating on Kyle, although those were spawned by Kyle's then-rival, Camille Grammer. (Whose husband was cheating on her at the time, which she found out about shortly afterwards.)
Many people were willing to believe that Mauricio is a cheater, because he just seems so slippery. He has the facade of a happy family man but he's extremely smooth and friendly with everyone, and it gives the impression that he plays the "good husband" role and gets up to things behind the scenes. Well Star Magazine has some evidence for us. They have a named source who claims that Mauricio hit on a woman at a bar and admitted to her that he's not faithful to his wife. This "alleged" incident happened four years ago, making me wonder why the source is coming out with the news now. Maybe she just remembered it and it took her a while to realize the guy was semi-famous:
In a show known for its many relationship roller coasters, Kyle Richards and Mauricio Umansky appear to enjoy a marriage made in reality heaven — but, according to a bombshell report in the new Star magazine — the Real Housewives of Beverly Hills hunky hubby is actually one of the biggest flirts in Hollywood!

Just weeks after Kyle and Mauricio appeared on Good Morning America dishing details on how they stay so happy together after seventeen years of marriage, an eyewitness tells Star that the real estate mogul hit on her friend in a hotel bar — and claims he admitted to cheating on Kyle!

In addition, a source tells Star that rumors of Mauricio's flirtatious dalliances are ten a penny in Hollywood, but claims Kyle remains blissfully ignorant on the subject.

"There are tons of stories circulating about his extra-marital activities – it is common knowledge in their social circles," the source tells Star.

"The only person who doesn't know is Kyle, she is so proud of her sexy husband, but if she ever found out about his flings, it would destroy her."

According to eyewitness Tess Broussard of Comedy Central's Kroll Show, Umansky made no effort to conceal his flirtatious intentions with her friend, a busty escort named Cristina Schultz, when he set eyes on her at the Beverly Wilshire Hotel bar a few years back.

Still wearing his wedding ring, "Mauricio just beelined for us," Broussard tells Star, claiming he even told green eyed brunette Schultz that she looked like his wife!

Broussard tells Star that after asking for her friend's phone number and offering his in exchange, the 42-year-old left his black AmEx card on the table and told the women, "I'm married, but I stray once in a while."

The alleged encounter occurred four years ago, but a source tells Star that Mauricio's flirtatious behavior has only intensified with time and claims that mother-of-three Richards, 44, refuses to see the signs.

"Kyle won't hear a word against him so people just talk about it behind her back," the source says.

However, a rep for Umansky denies any wrongdoing on his client's behalf, telling Star that Mauricio is "networking and being friendly and pleasant, and this is construed as flirting. He is a good looking guy."
That last quote, from Mauricio's rep, kind of explains it all. That's his go-to excuse, "he's good looking," "women throw themselves at him, but he's just being friendly," etc. This reminds me that after the first season of RHOBH, Mauricio claimed that women were texting him nude photos because of his sudden fame. This begs the question: how did they get his number in the first place?! It looks like Camille's drunk "psychic" friend was right: Kyle's husband was/is cheating on her. You don't have to be psychic to predict that one.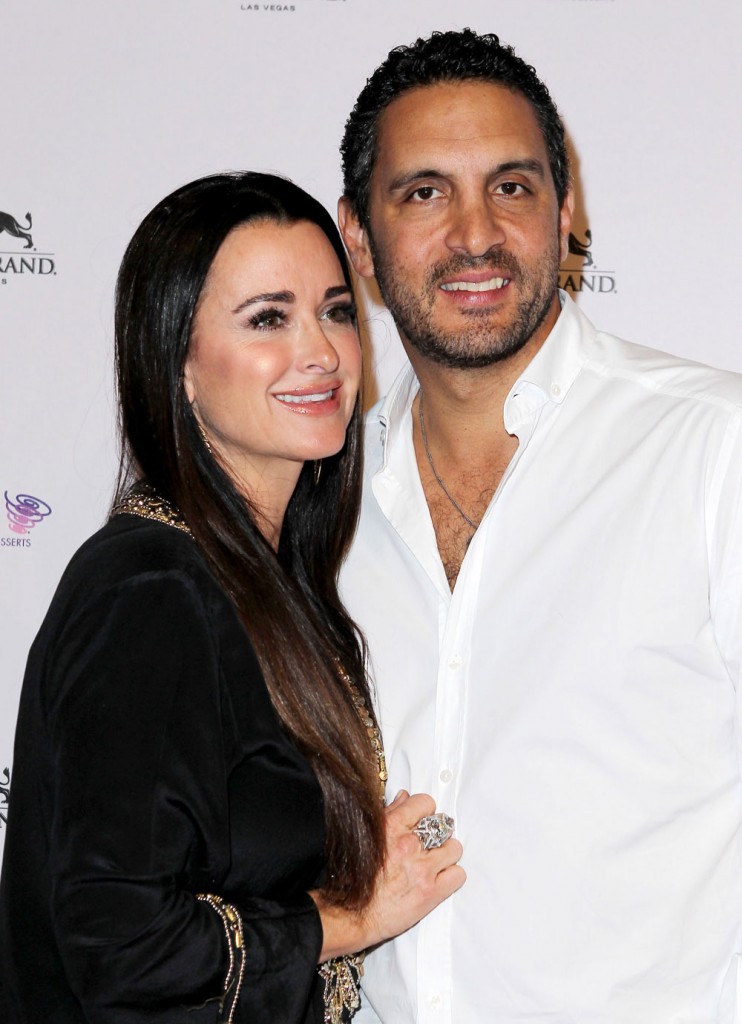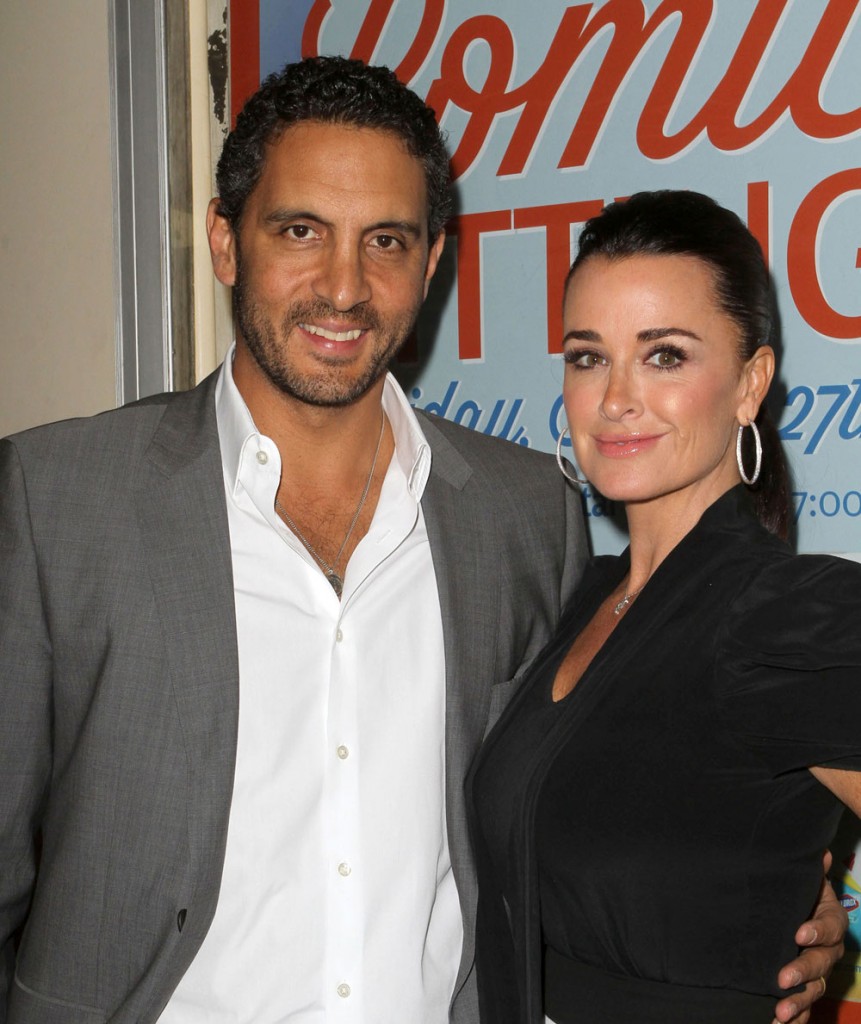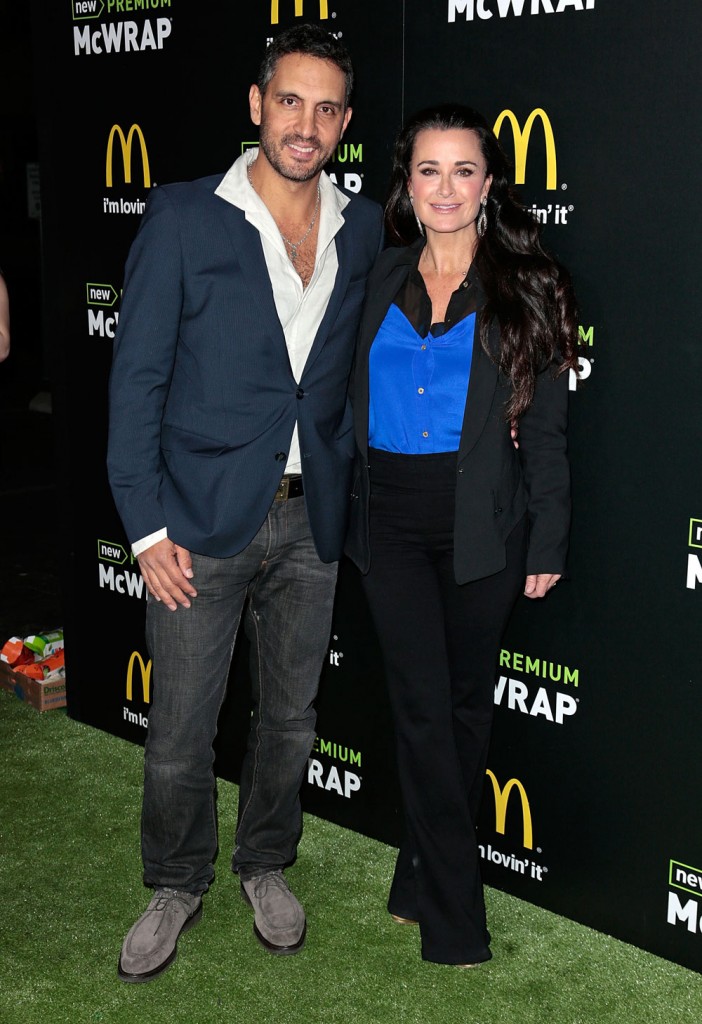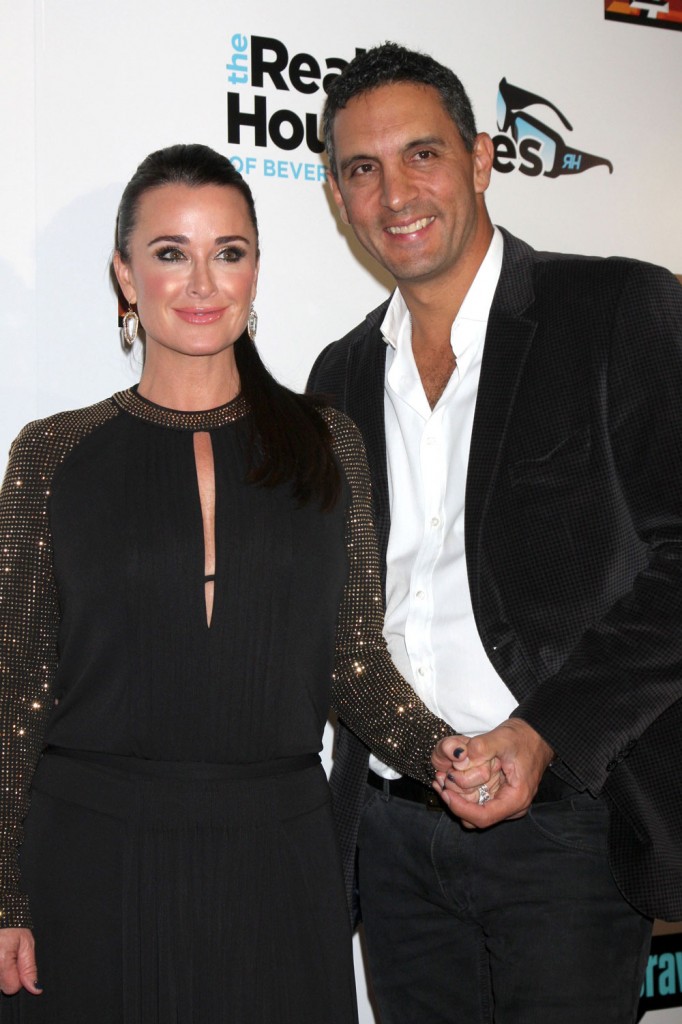 Photos are from 2012 and 2013. Credit: WENN.com