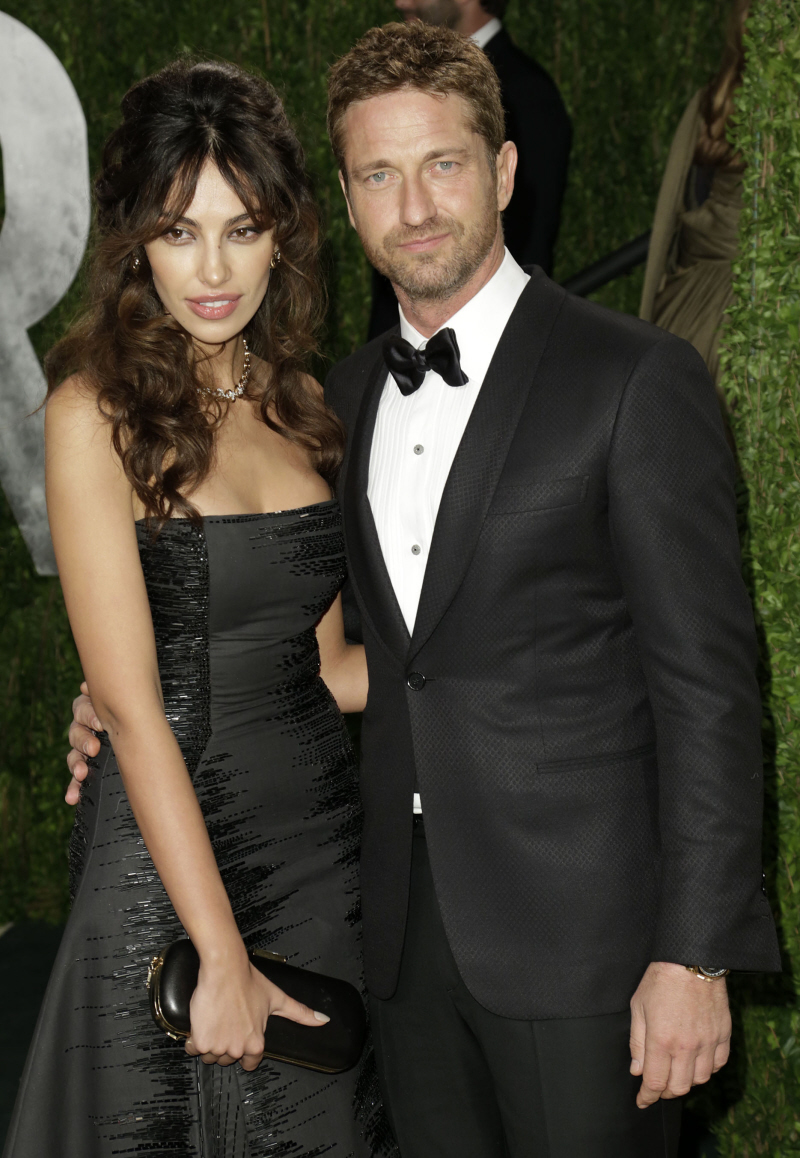 Maybe it's my old-school Gerard Butler fan-girl coming out, but I've been wary of Butler's girlfriend Madalina Ghenea since they started dating last year. While I do like (appreciate?) the idea of Gerard having a steady girlfriend after bingeing on strange for YEARS, Madalina gives me weird vibes. She looks like a cross between Oksana Grigorieva and Elisabetta Canalis, and by that I mean she looks sort of drag-queeny and like she's had a lot of work done. I have other derogatory things to say, but I'll abstain lest I admit to myself that I still kind of care about Gerard despite my better judgment.
Anyway, after Madalina and Gerard seemed connected at the hip for a few months, she hasn't been anywhere near Gerard as he promoted Olympus Has Fallen. Could it be that Gerard finally dumped her?
Gerard Butler won't be hearing wedding bells anytime soon, because sources say the actor is growing tired of his current girlfriend, Madalina Ghenea! Butler, 43, thought he had found The One with the 24-year-old model, but he's come to realize that he has an unquenchable thirst for women, and isn't the type to settle down for good.

"He would like to have a family, but he loves women too much," says a pal. While no breakup has been confirmed, Gerard was seen flirting up a storm while on his movie's promotional tour.
[From Star Magazine, print edition]
"He has an unquenchable thirst for women, and isn't the type to settle down for good" = "He has an unquenchable thirst for [randoms, strangers, anything with a pulse, Real Housewives, whoever he meets in a Porto-potty], and isn't the type to [remember their names]." Fixed! Gerard does what he does and it is incredibly gross and he's past the age where this womanizing shtick can be passed off as some kind of "phase". This is who he is. He's not even a serial monogamist like George Clooney. Gerard just loves strange. And being with the same woman (?) for months at a time is not part of his agenda.
Some photos of Gerard in England this week – he looks exhausted! He must be hittin' it with strange women every single night.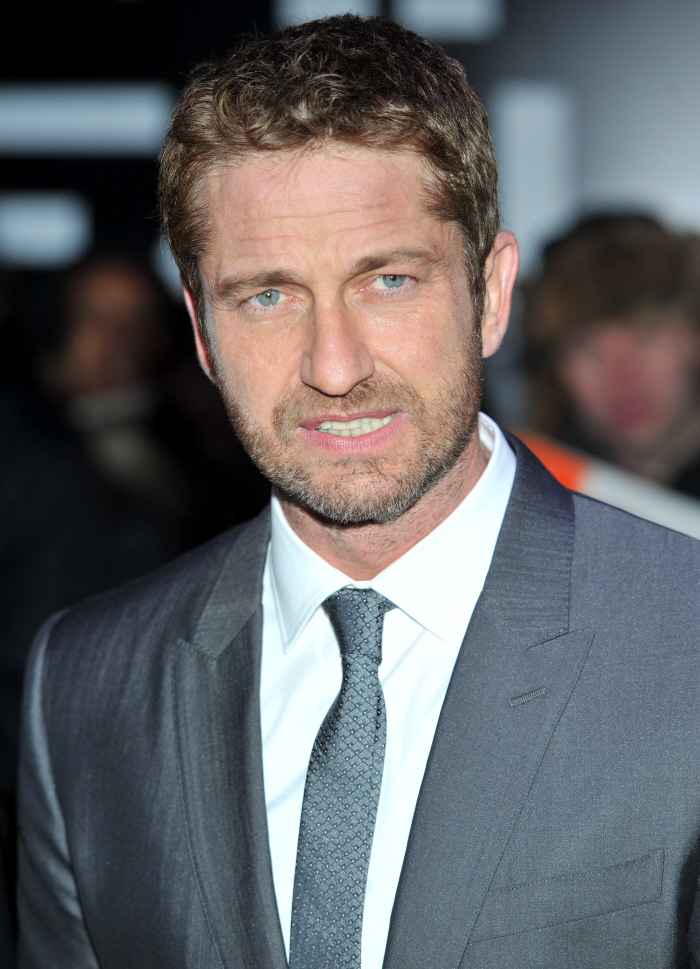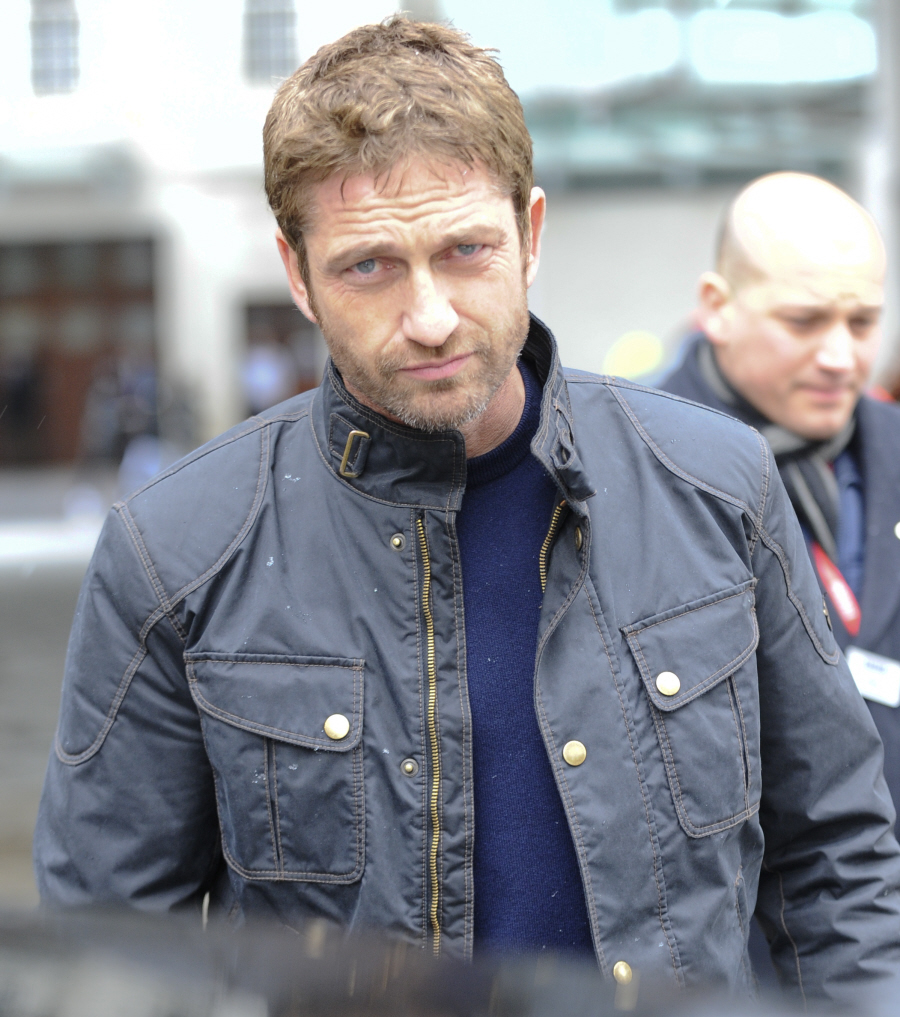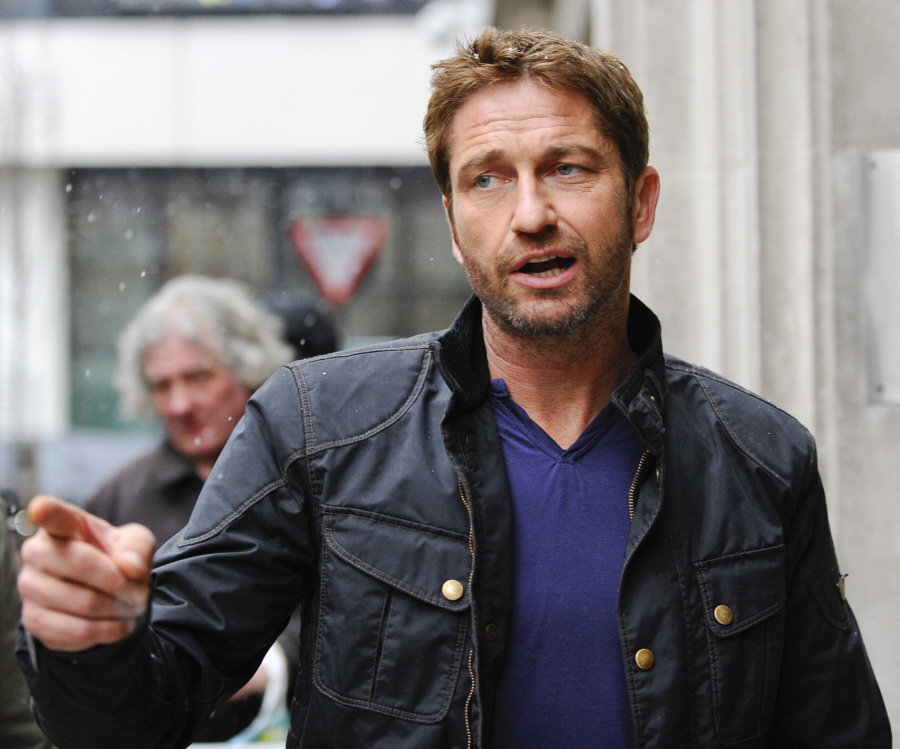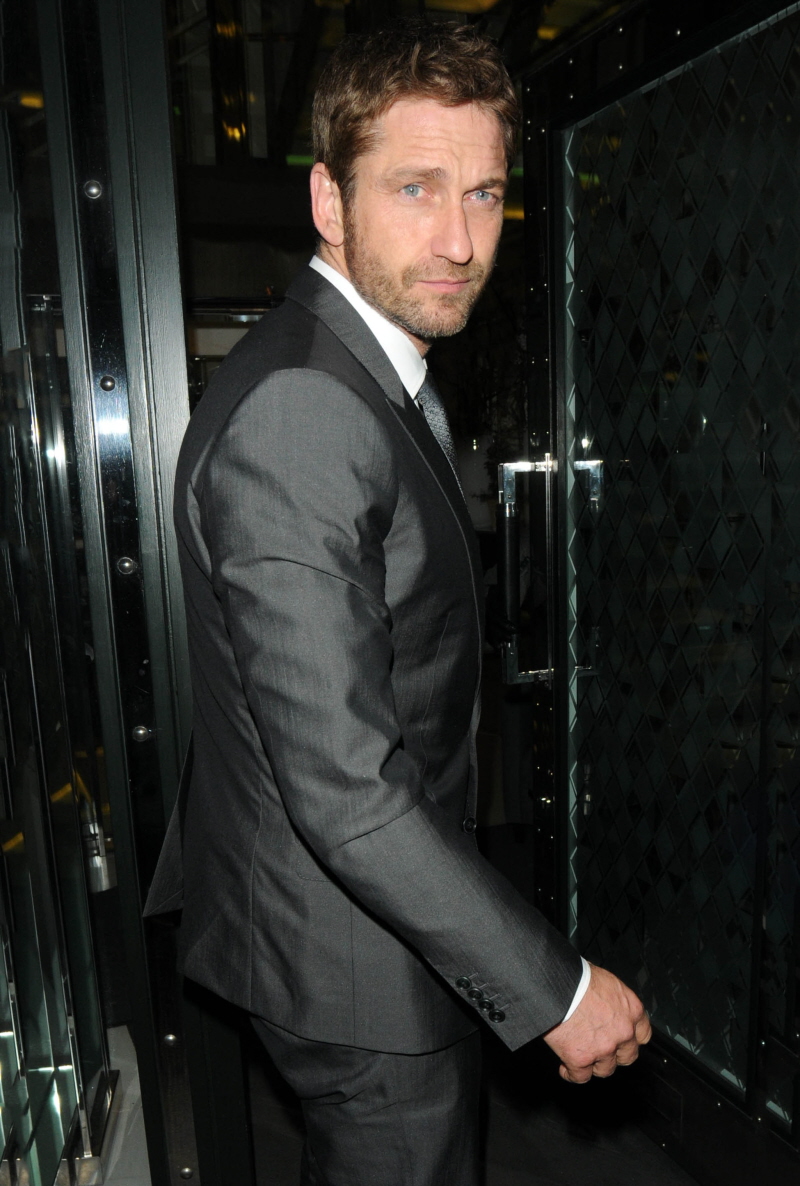 Photos courtesy of WENN, Fame/Flynet.