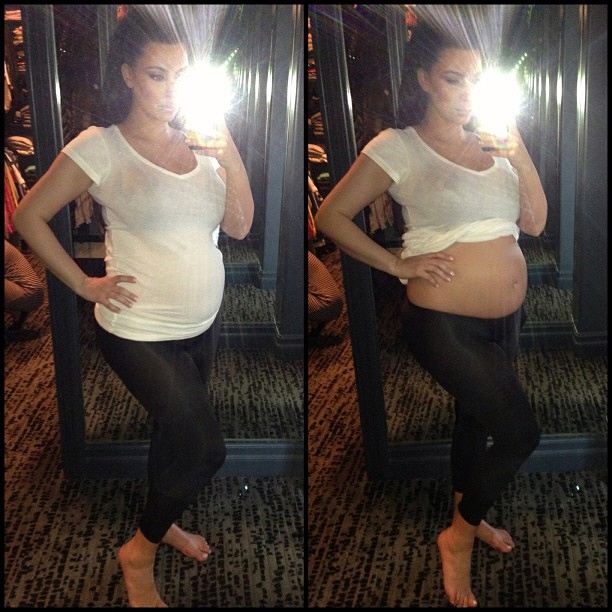 Here's an assortment of photos of Kim Kardashian from the past few days. The header image is from Kim's Instagram – she's showing off her bare bump for the first time I guess. That's an incredibly flattering photo, right? She angled her hips really well and she made sure that her bump would look poppin' but not huge. Kim's probably just happy that she has finally "popped" because for a while there, pregnancy was just making her butt, hips and boobs look huge and she didn't have much of a bump. Now she does. So we can all go to sleep tonight, I guess.
I'm throwing in a few more photos of Kim on Thursday when she was wearing another pair of maternity (?) leather pants. I actually think that outfit is pretty flattering on her – she needs to stick with pants, maternity tops and cardigans. That combination is the only thing that flatters her figure. The photos of Kim in all-black are from what seems like a baby shower or something – people are giving Kim baby gifts wrapped in pink, so I guess for sure she's having a girl. While I don't think the black outfit is crazy OR flattering, that is pretty much what I wear all the time. If I have a "uniform" for my going-out appointments, that would be it. Wide-legged black pants, clingy black v-neck, black purse and sunglasses. Gah!
Should we talk about the Ray J thing? I really don't want to. So I'll just give the most basic rundown (you can read more here): Ray J, Kim's former partner in p0rn, has a new single called "I Hit It First" and the single cover is a pixelated Kim Kardashian, and the song is all about how he got with Kim before Kanye and some other derogatory stuff about Kanye, blah. Why is this a big deal? Why does anyone care what Ray J has to say about anything?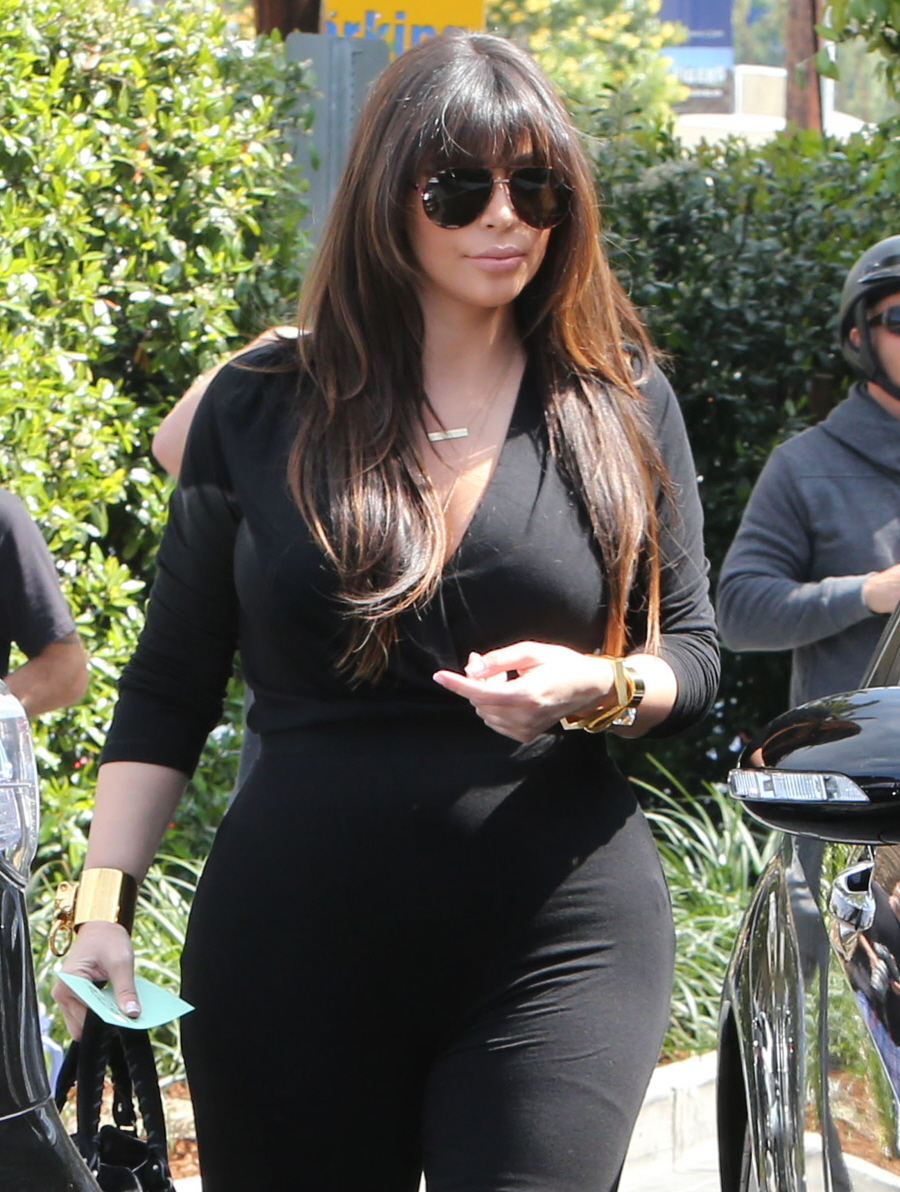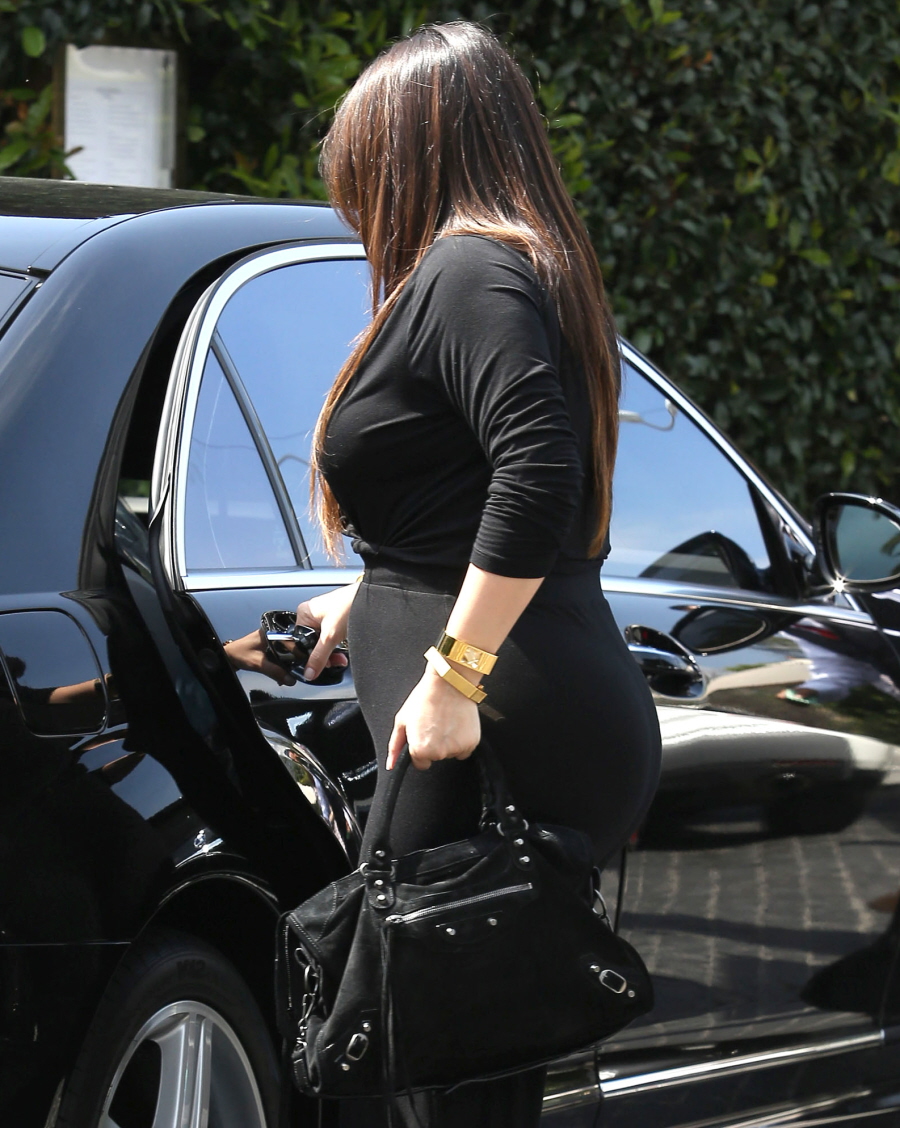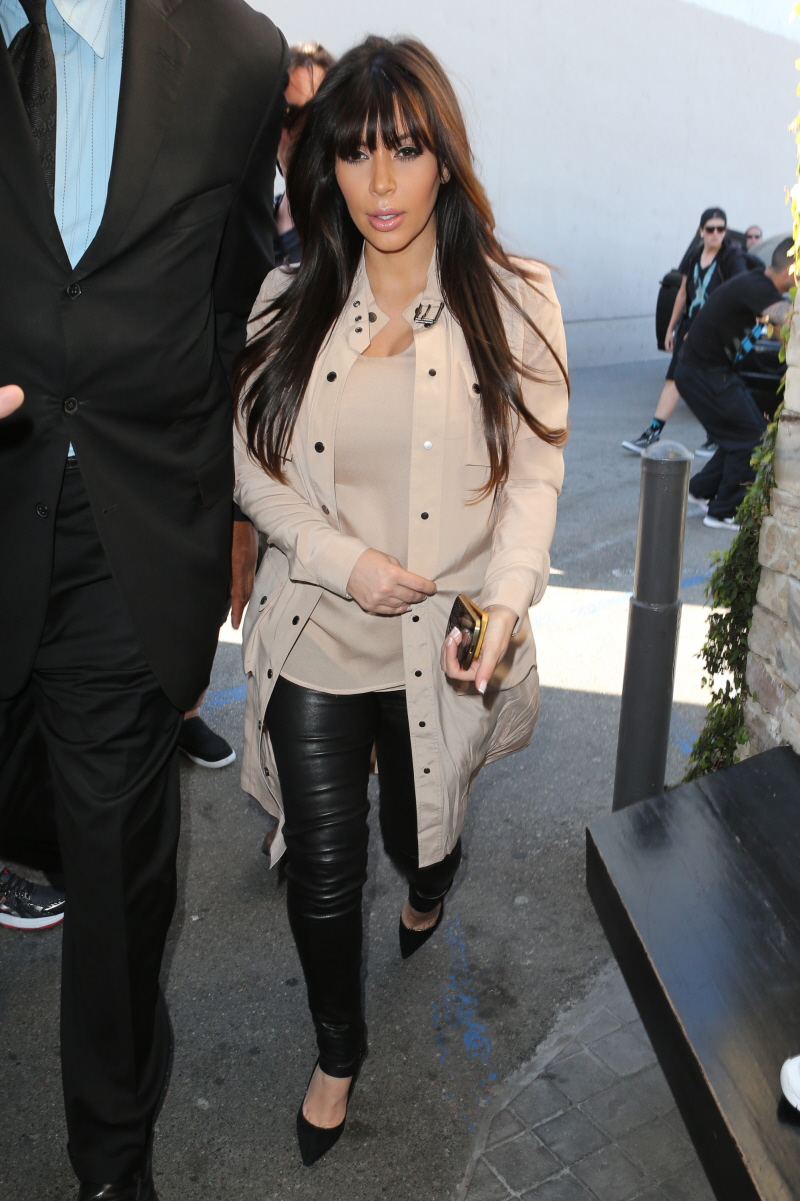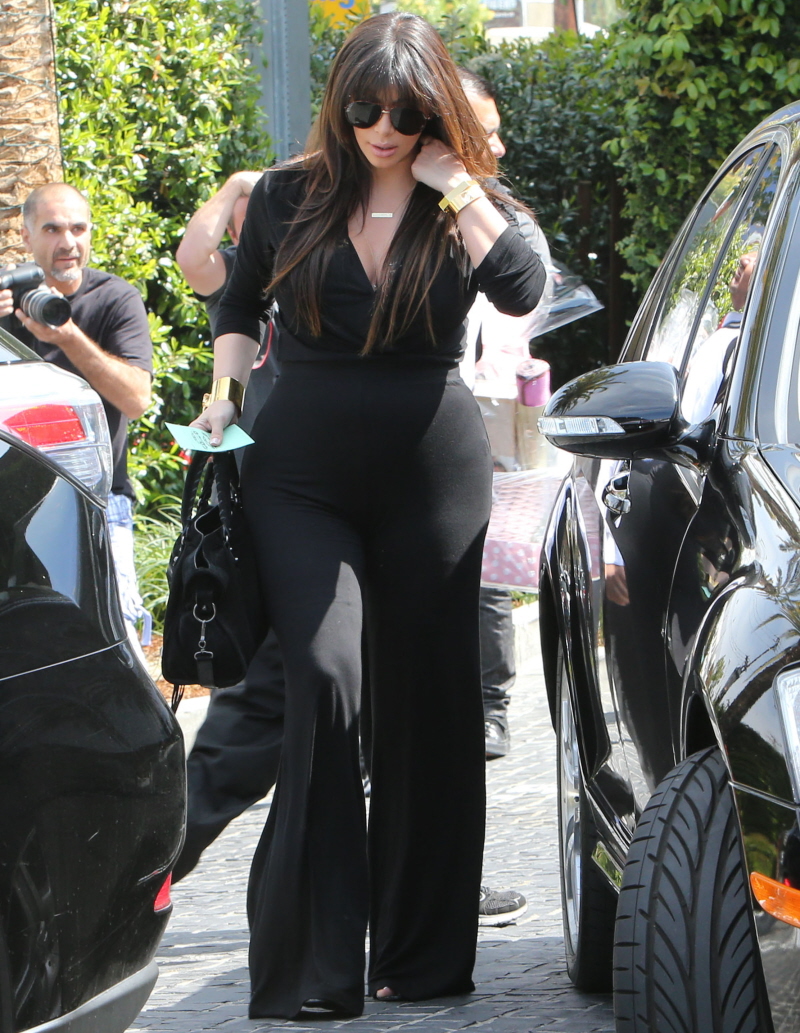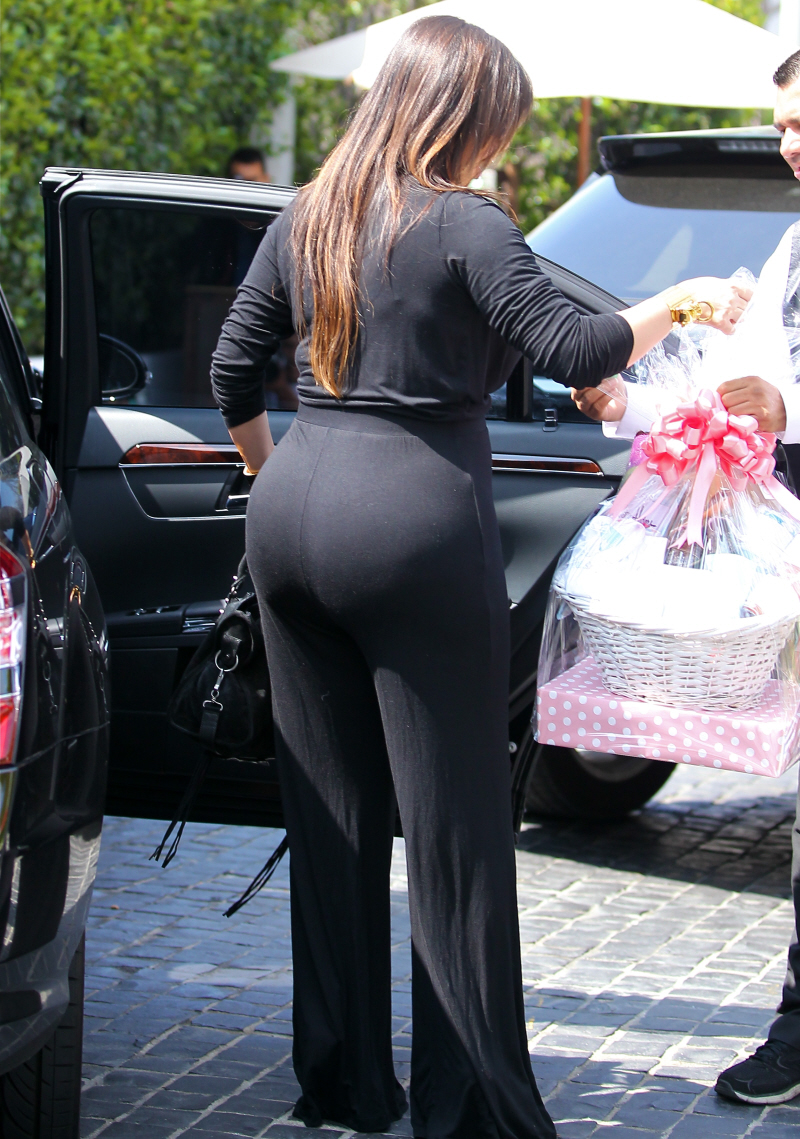 Photos courtesy of Kim's Instagram, Fame/Flynet and WENN.