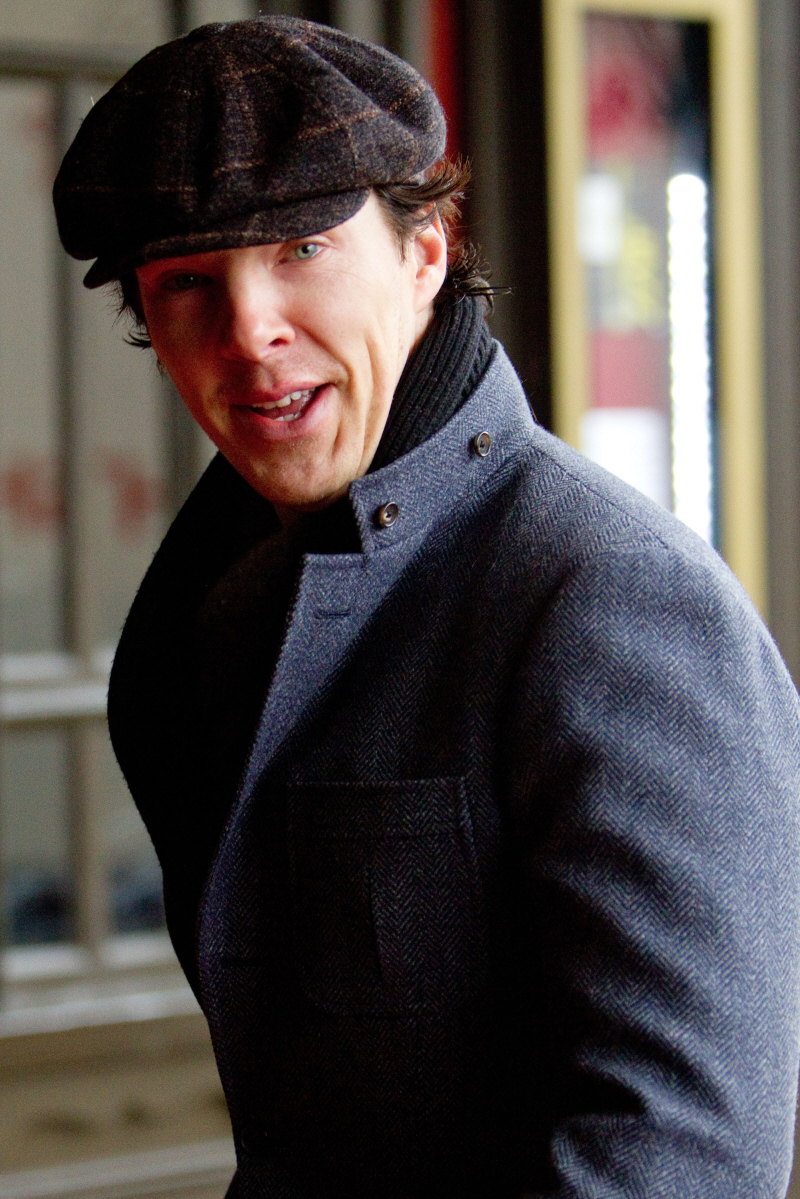 Don't hate me! Don't yell at me, Cumberbitches! These are some photos of MY lover Benedict Cumberbatch from April 1st, where he was filming scenes for SHERLOCK in London. I KNOW. I can't believe I waited a week to post these. In my defense, I didn't see them until last Thursday, and by then I was like "Huh, I'll save them for something special!" And so I have. I'm also including a few photos which I believe (?) are from SFX Magazine, which features interviews with Cumby, Chris Pine and a few others involved with Star Trek Into Darkness. I think for sure the close-up is from the magazine, and the full-length shot of Cumby sitting in semi-darkness might be from another magazine. But who cares, I've never seen that photo before. HUZZAH. Anyway, would you like some new Cumby quotes? Of course you would. Some highlights from SFX magazine:
Cumby on whether he's a sci-fi geek: "Not very much. I obviously have a latent fan fixation with Star Trek because of how thrilled I was when everyone got together in the first reboot."

He loves cheesy American TV, though: "I never was obsessive about anything I watched when I was a kid, except maybe The A-Team and Airwolf. And I loved Knight Rider and then later Baywatch."

He bulked up for Star Trek: "It was the first time I'd really intensely shape-shifted . . . To go up from a 38 chest to a 42, eating 4,000 calories a day and training two hours a day, as well as the stunt rehearsals and fight choreography, was the most physical demand that's ever been made of me for the screen."

On his Star Trek villain: "He's a homegrown terrorist, someone who has an inordinate amount of skill with close-hand combat and weaponry."
[From The Mail & Entertainmentwise]
A 42 chest? Cumby is a surprisingly big guy, right? I think many people assume he's built like Tom Hiddleston – tall, rangy, long-limbed. But I think Tom is a few inches taller than Cumby, but Cumby is bulkier and more solid. Cumby has some girth. Mmm… girth. But! For many people, Cumby exists in our fantasies as Sherlock, but it's interesting to note that Cumby actually lost weight to play Sherlock. He wanted Sherlock to look very pale and very slim. Mmm… pale girth. LOL.
Also, some of you sent me this tip (I guess because you Cumberbitches are also in the mood for a Cumby post): Benedict has signed on to yet another movie! All of the movies shall star our Cumby! Variety reported last week that Cumby has signed on to Guillermo del Toro's "haunted house thriller" Crimson Peak. Apparently, Emma Stone, Charlie Hunnam and Jessica Chastain will also be in the film, which says a lot because damn, that's a good cast. The other day I mentioned how 2013 is The Year of Cumberbatch. Just wait, (Cumber)bitches. He's going to be nominated for an Oscar in nine months. I can just feel it. CUMBY!!! GIRTH!!! OSCAR!!!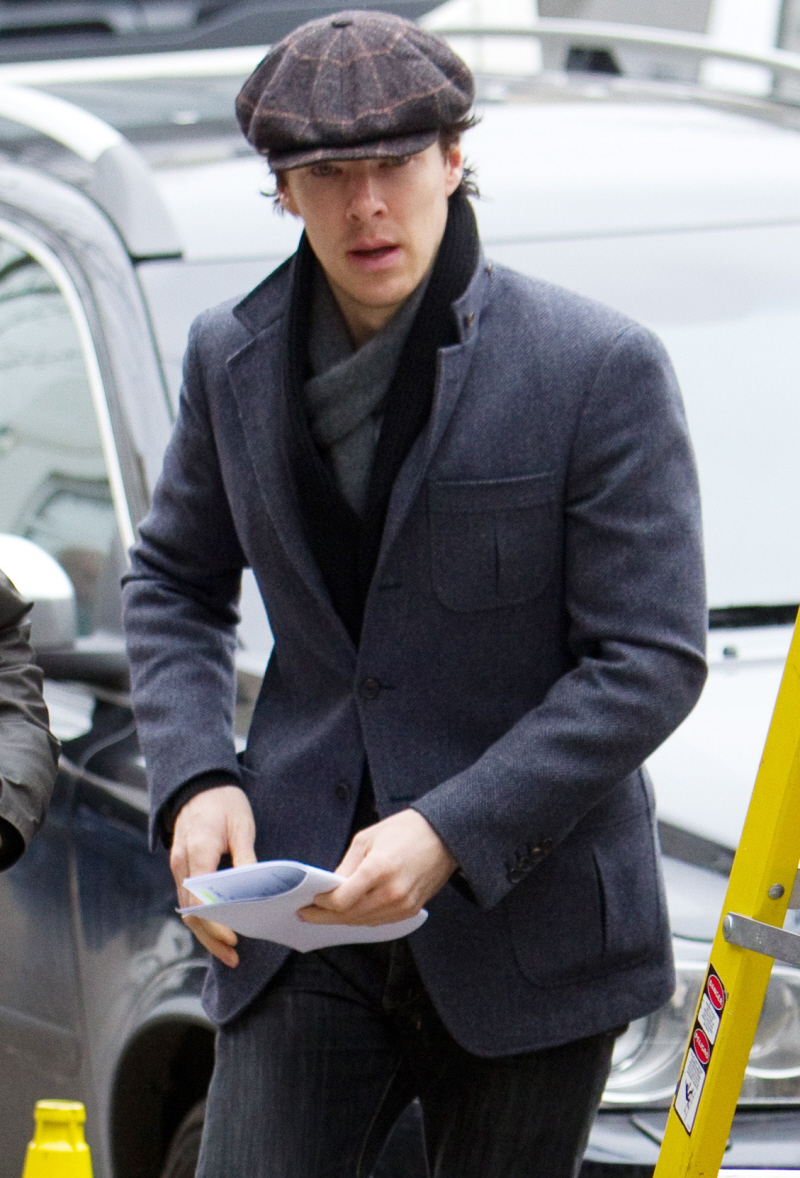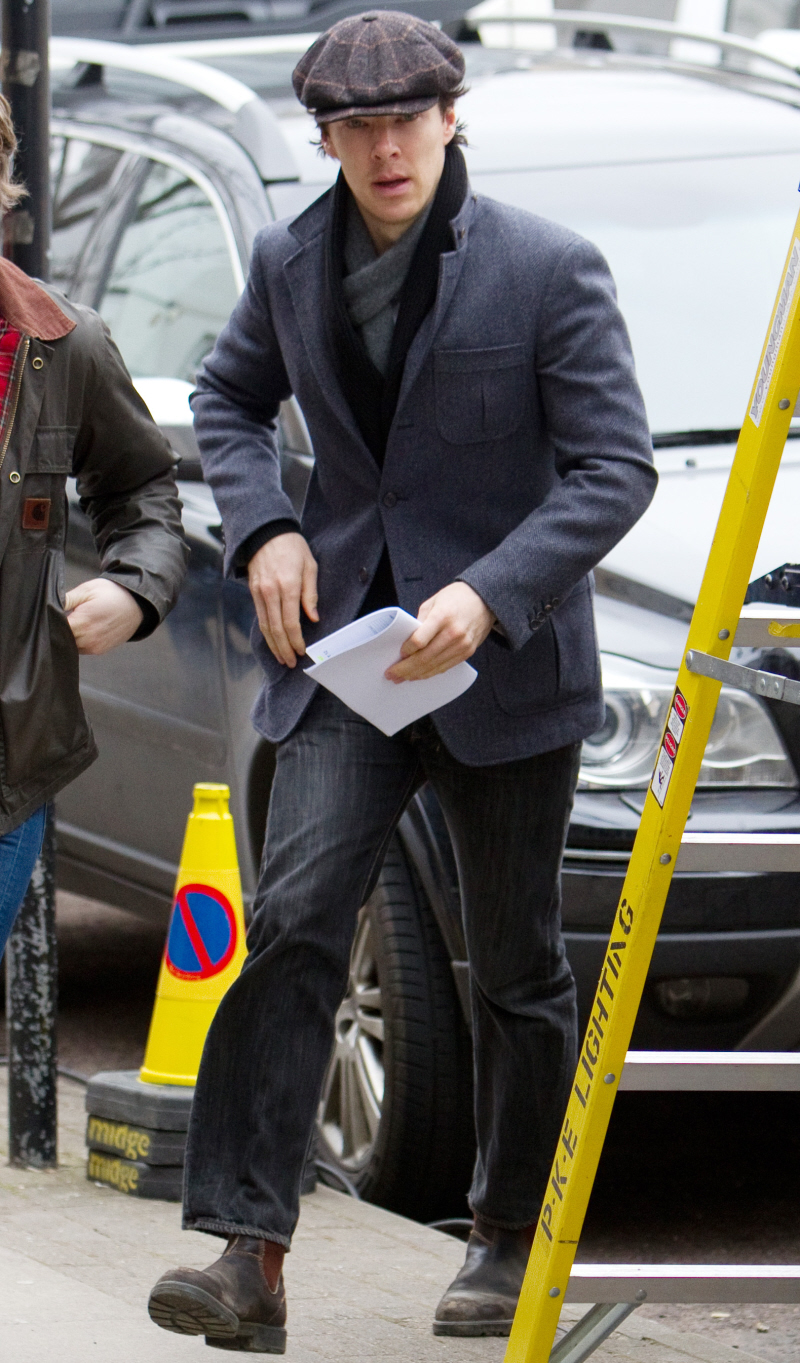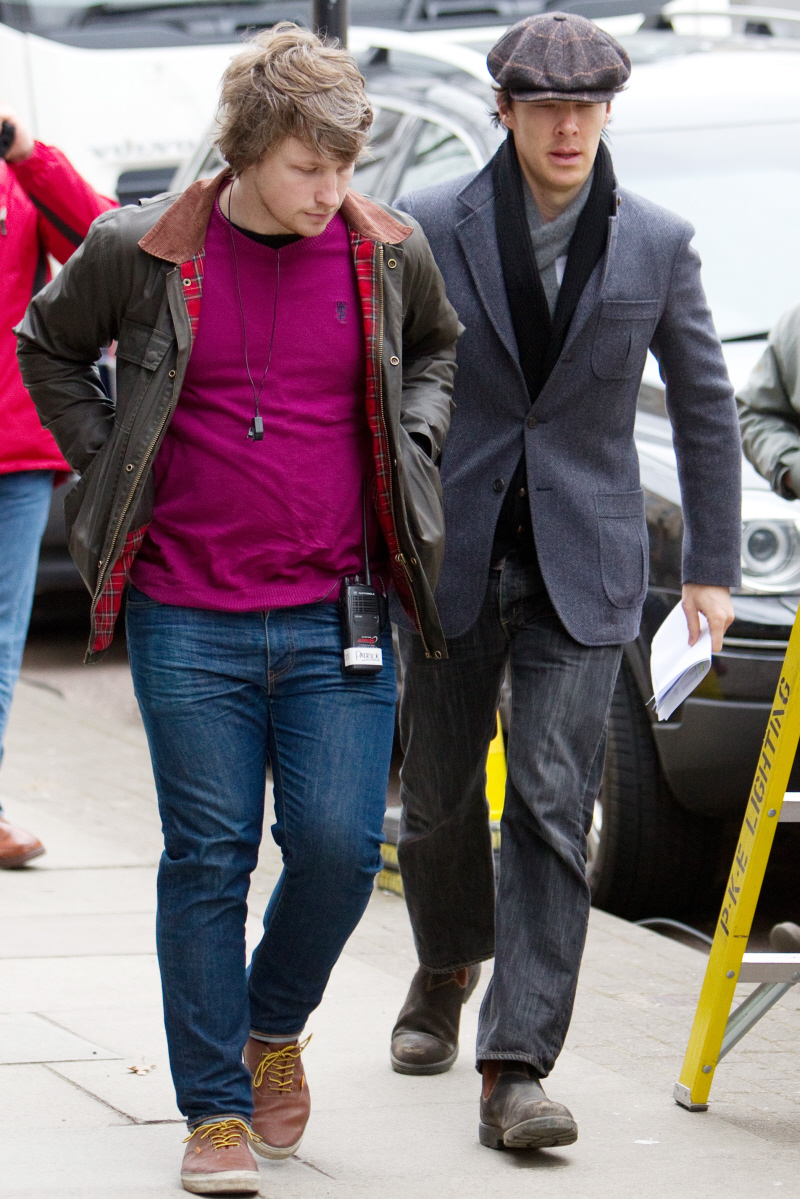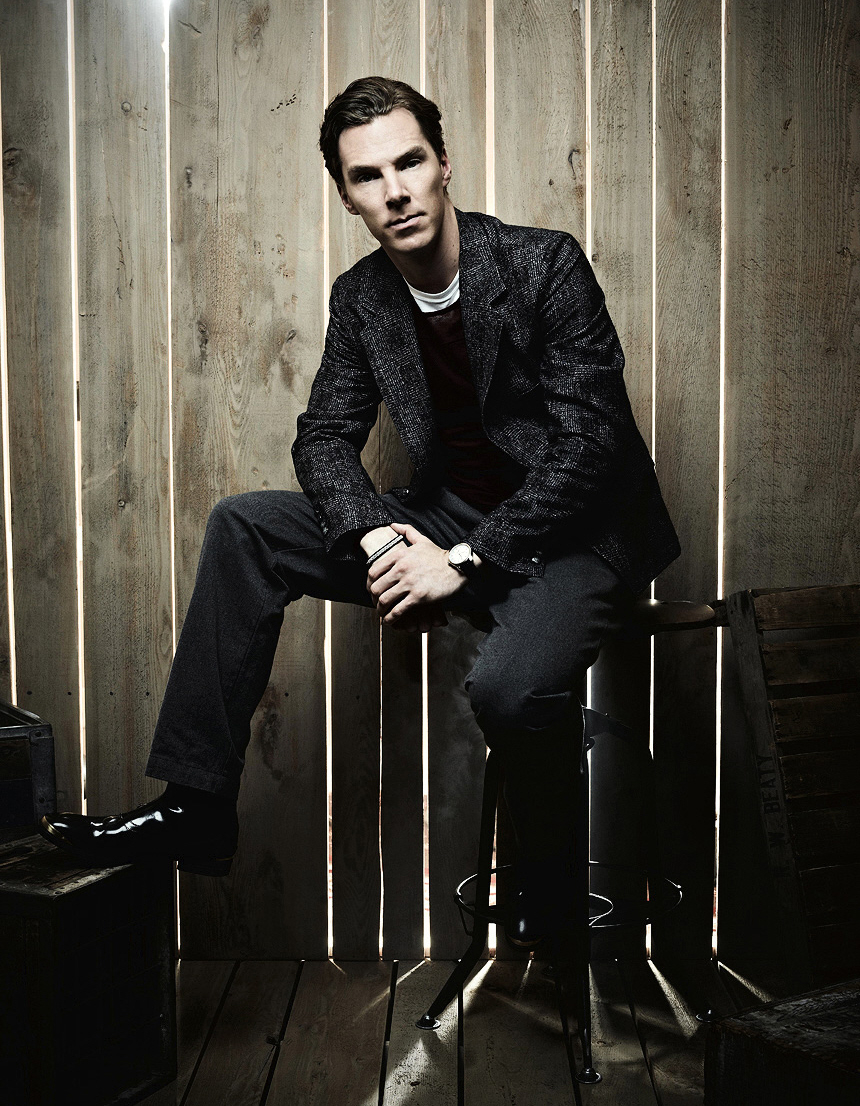 Photos courtesy of WENN, SFX Magazine.