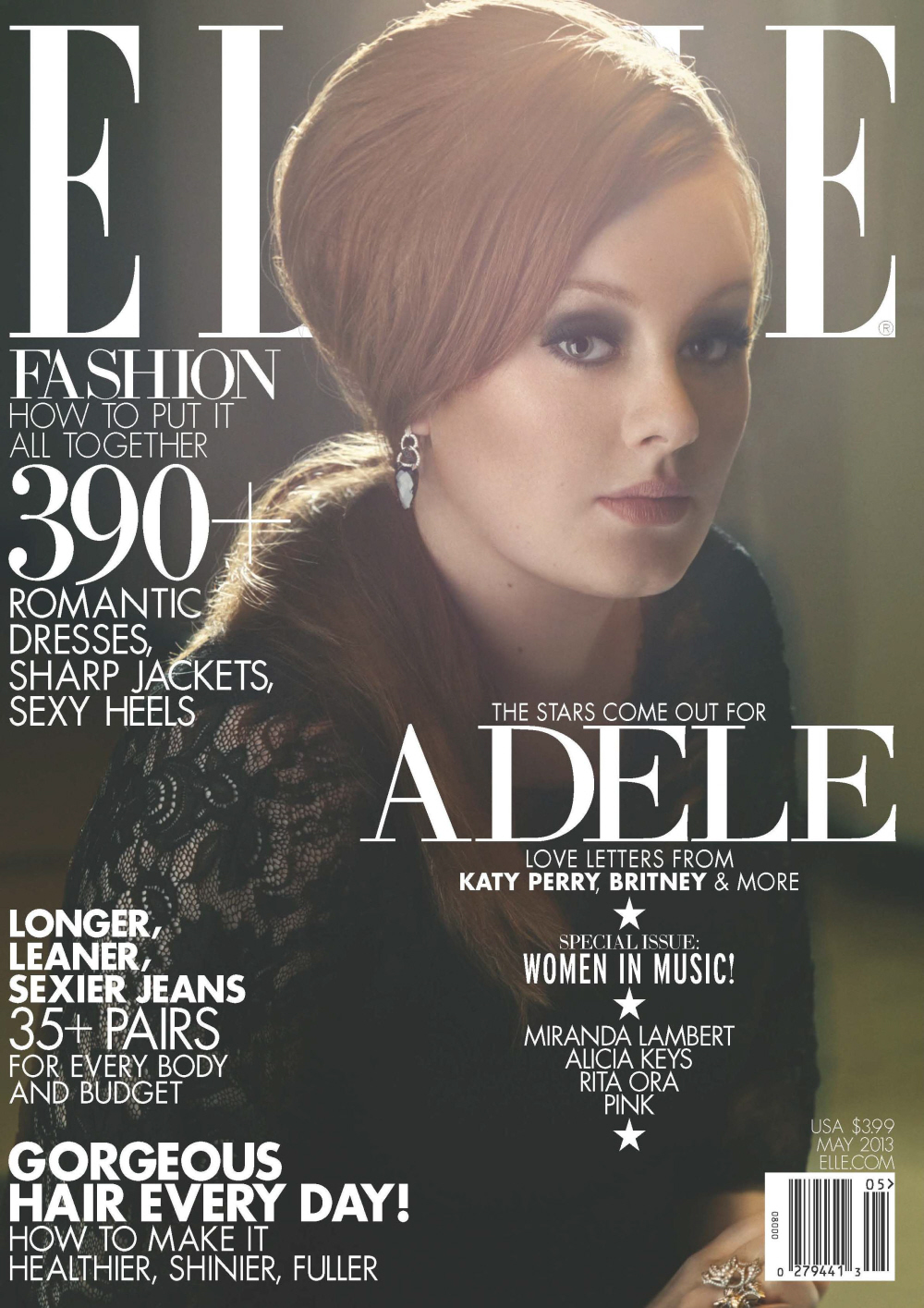 Adele covers the May issue of Elle Magazine and aren't these photos absolutely gorgeous? God, she's so pretty. She just has an amazing face and she's crazy-photogenic. Elle's May issue is their annual "Women In Music" issue, and who better to represent the state of women in music than Adele? I'm not being sarcastic! Adele is a better representative of the music industry than Rihanna, Gwen Stefani, Nicki Minaj or whoever else you want to throw at me. The Elle promo says that Alicia Keys and Rita Ora are also included in this issue, and Adele's shoot was done in LA, probably when she camped out there in between the Globes and the Oscars. If you'd like to read more behind-the-scenes stuff about the shoot, go here.
In other Adele news, the British tabloids claim that she's currently working on her third album – HUUUUZZZZAH!! Allegedly, Adele "recruited producers/songwriters James Ford and Kid Harpoon to help her develop a more edgy sound." Ford has produced albums for the Arctic Monkeys & the Klaxons and Kid Harpoon has co-written songs for Florence and the Machine, Jessie Ware and Calvin Harris. While I think everything Adele touches turns to gold at this point, I don't think we should over-hype a potential new album – even great artists have ebbs and flows, and it will be hard to live up to the success she had with her sophomore album.
Meanwhile, there are also lots of little news stories popping up about Adele's potential wedding. I mean, I'm sure she's going to marry Simon Konecki, her baby-daddy, but I just don't know WHEN and HOW it will happen. Rumor Has It (ha) that Adele has chosen Jenny Packham to design her wedding gown – People Magazine has some potential options which you can see here.
What if Adele gets married, releases a new album and gets pregnant again, all in 2013?! She's so amazing, I wouldn't put it past her.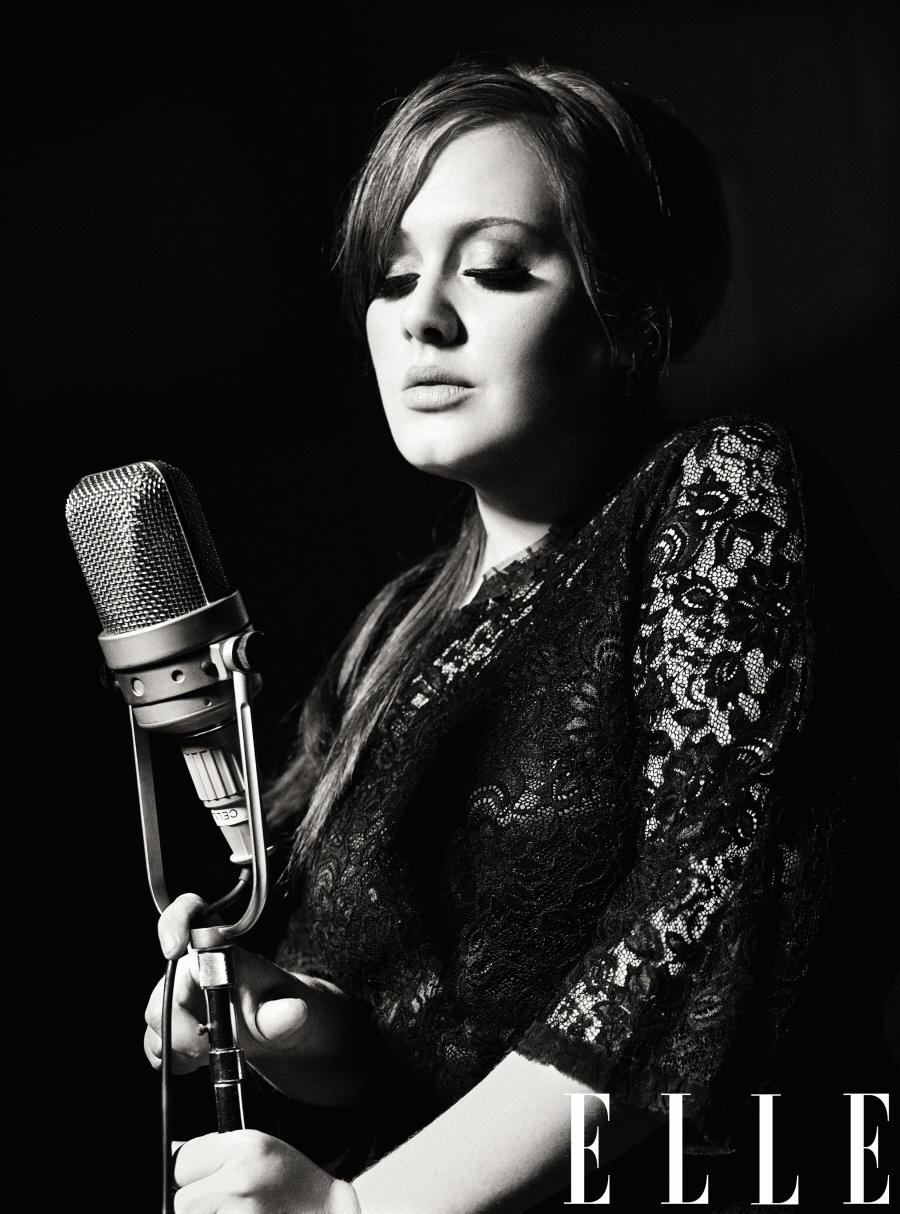 Photos courtesy of Thomas Whiteside/Elle Magazine.