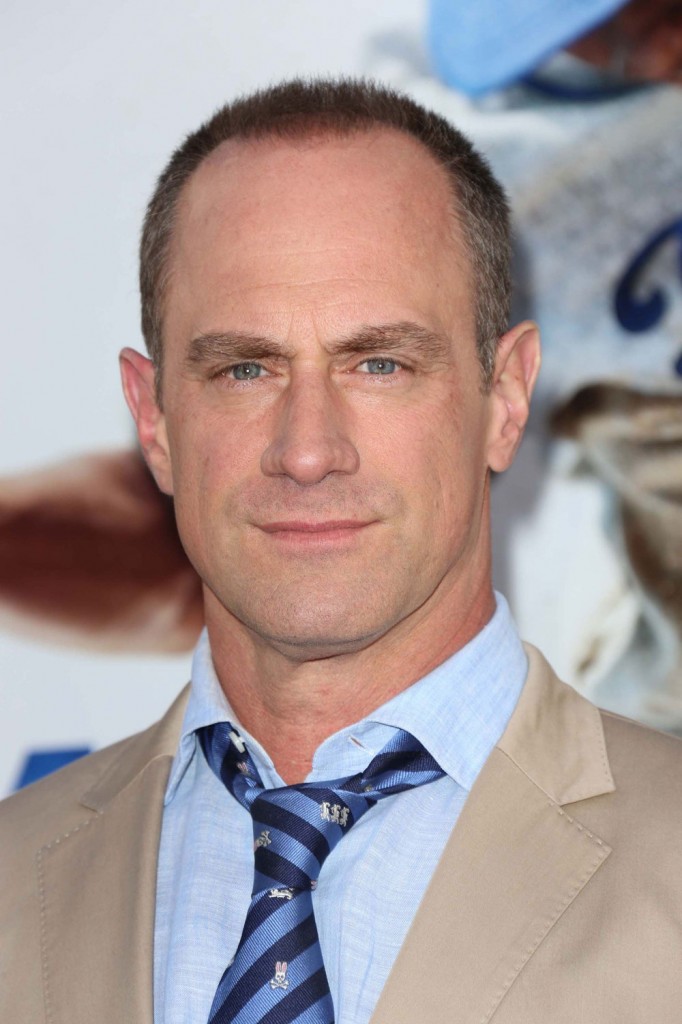 Christopher Meloni is 52 years old and he looks damn good. I honestly thought he was about 45, tops, and that's only because I know him from TV. If I saw him walking around looking anonymous and fine (a fantasy is forming in my mind), I would guess he was around 40. His hairline doesn't bother me because I have a well-documented thing for guys with little to no hair. (I've had that preference for over 20 years. Someone once told me that balding guys have more testosterone, so maybe that's part of it, but I just read part of Wikipedia's entry on baldness and it's probably a myth that bald guys are more virile, still it's one I wholeheartedly believe.)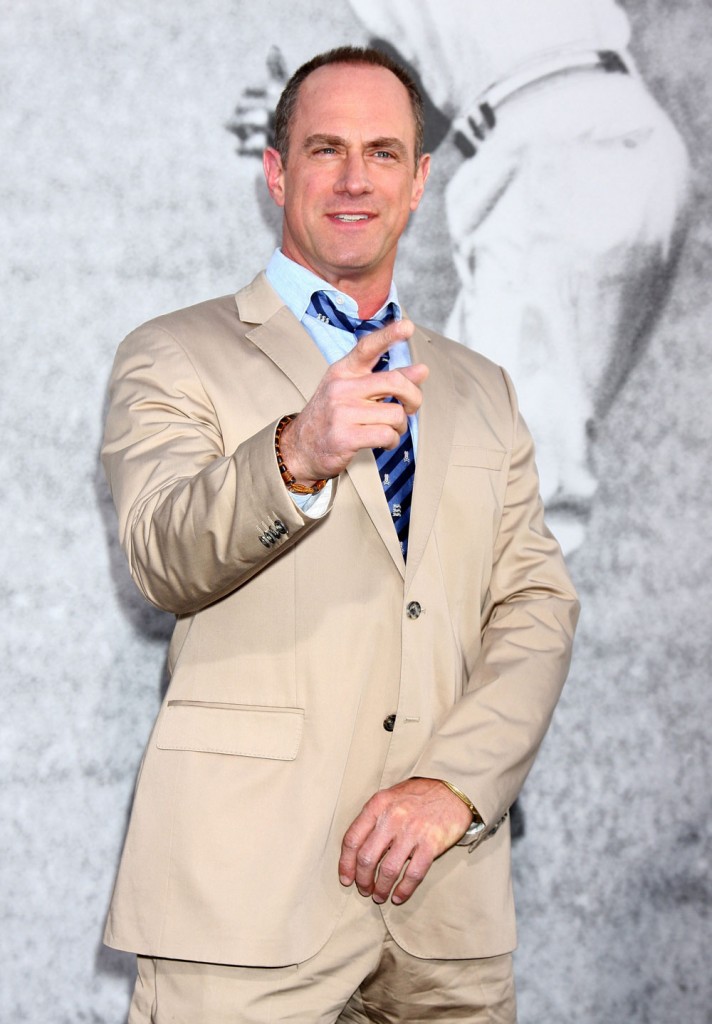 Meloni looks better with a little facial hair, though, like in this appearance back in November. Man I am having a good morning.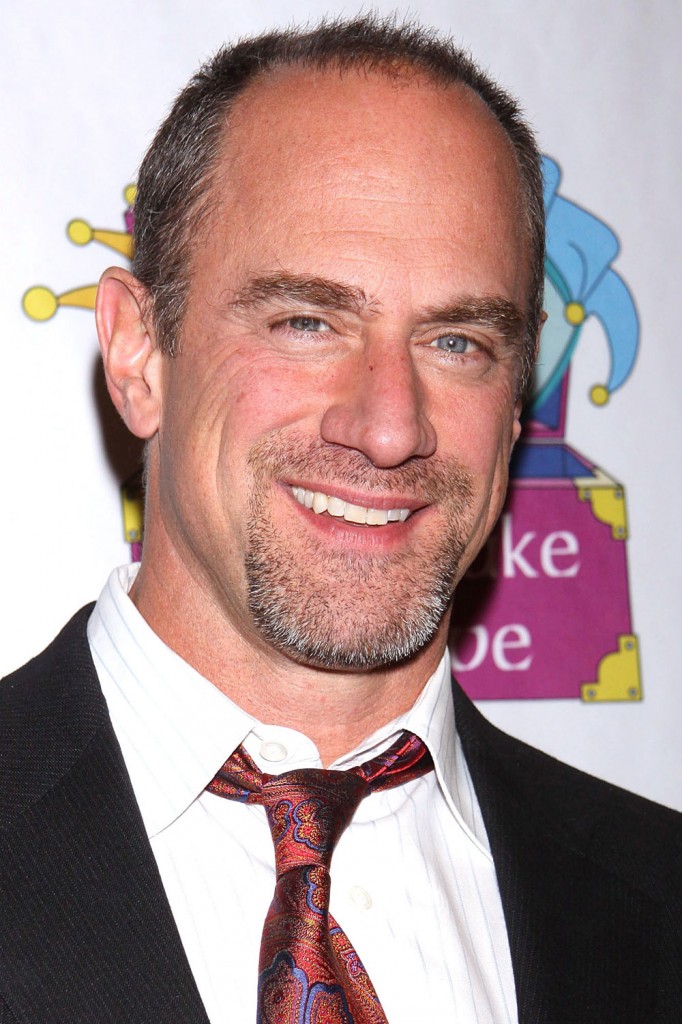 Meloni is one of the stars of 42, about the life of baseball great Jackie Robinson, out this Friday. These are photos from the premiere. Robinson of course became the first African American baseball player in the major leagues when he was signed to the Brooklyn Dodgers in 1947. Meloni plays a colorful character called Leo Durocher who was the "player-manager" of the Dodgers, which I guess they don't do much in baseball anymore. His most famous quote is shown in the trailer for the film, and it's more awesome than they're able to portray for a general audience. He said to the players "I do not care if the guy is yellow or black, or if he has stripes like a f*kin' zebra. I'm the manager of this team, and I say he plays. What's more, I say he can make us all rich. And if any of you cannot use the money, I will see that you are all traded."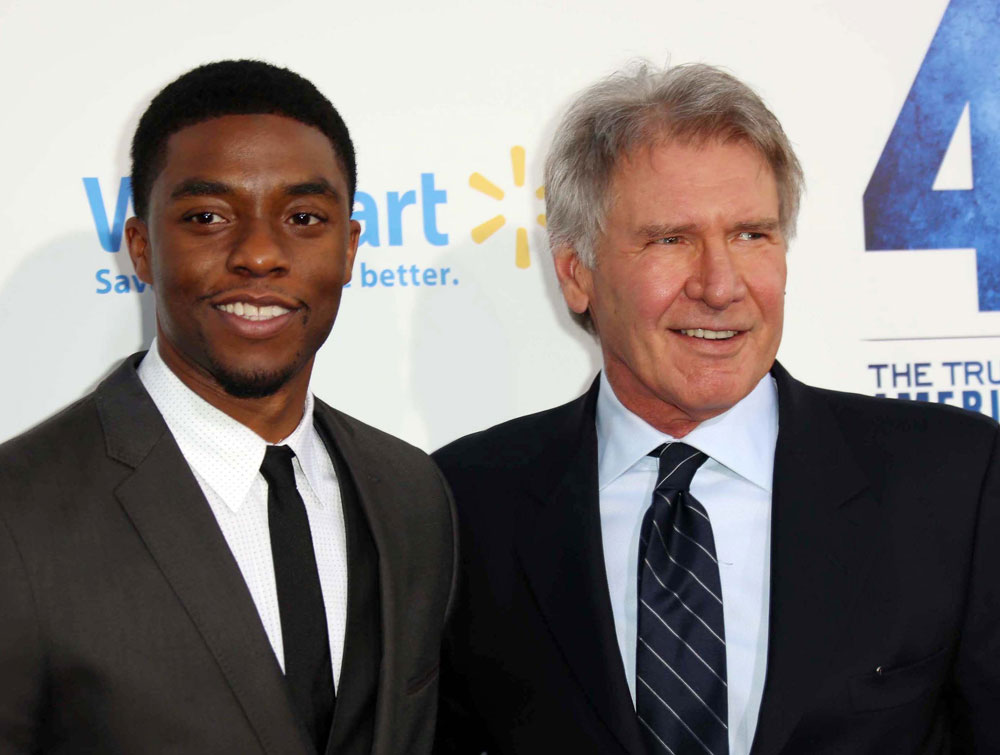 I'm covering this partially because I saw this touching photo, over on ET Online, of actor Chadwick Boseman (above) who plays Robinson, hugging Robinson's widow, Rachel Robinson. It looks like the lady is crying, although you can't see her face, and the effect is heart warming. All the other photos we have of Mrs. Robinson (did you get that song stuck in your head? I did) have her smiling though, which is nice to see. She's 90 years old! Here's more on this incredible lady.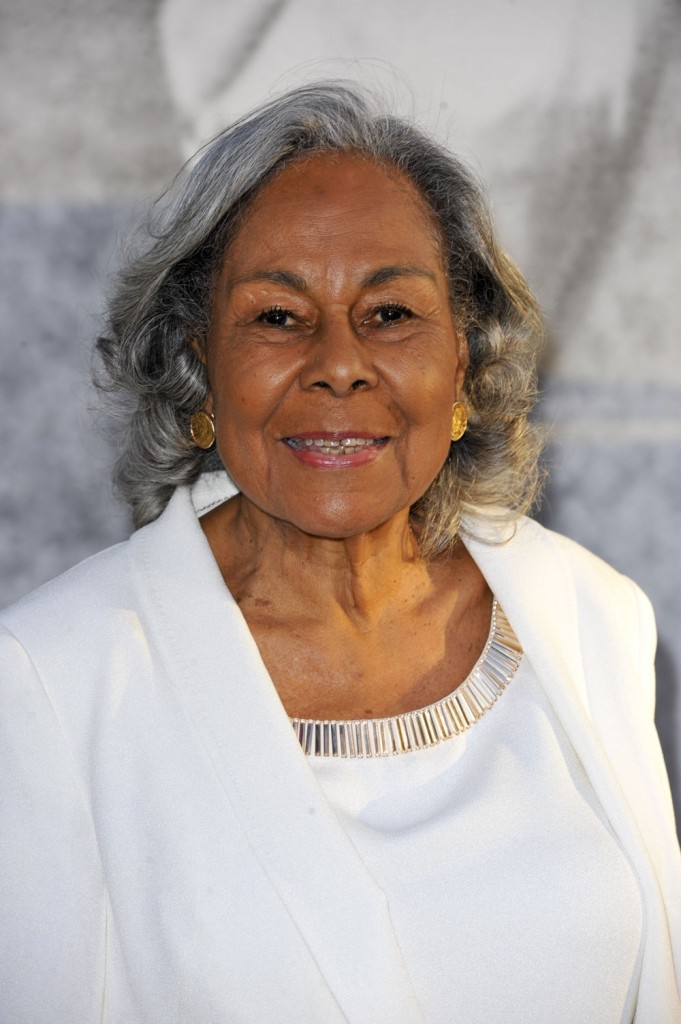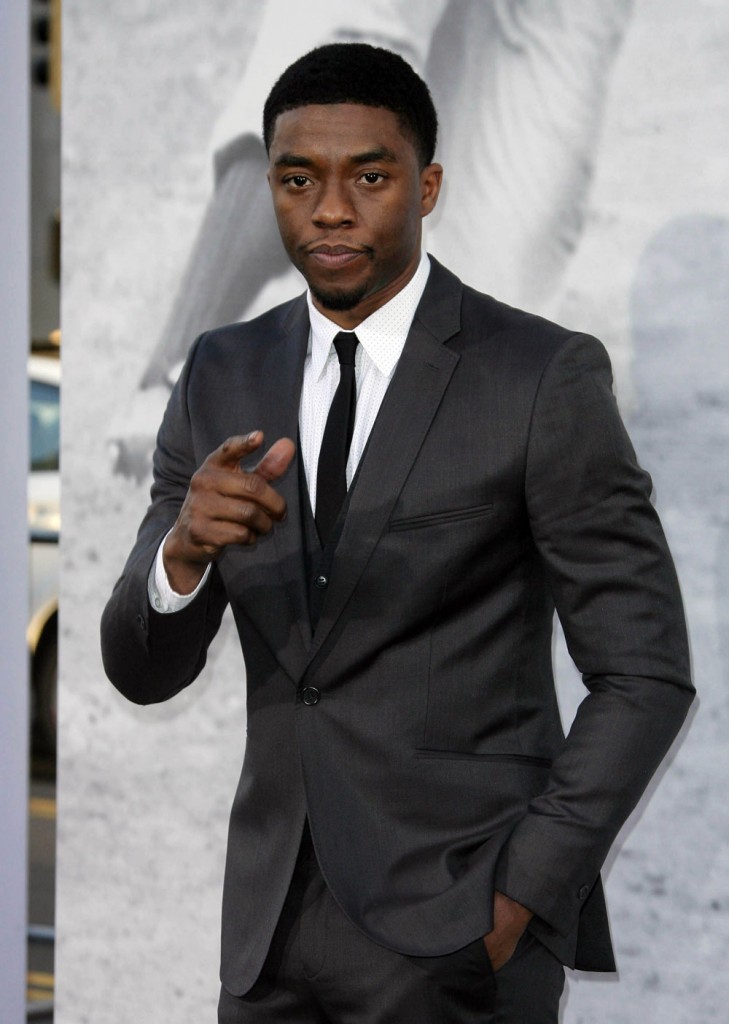 Star Chadwick Boseman, looking fine. He's at least 30 (Wiki says he was born in '82, but they don't have the date) so I don't feel like a perv for thinking he's hot. Boseman told Global Grind that this movie is the first time he's seen "two black people in love in a major motion picture." He added "You think you have, but you've only seen Denzel have a wife, but never a love story. You've seen Will Smith have a wife that's tacked onto the story, but it's not a love story." That's sad. He did mention Claudine and Love Jones as exceptions, but emphasized that they were not heavily promoted. Nicole Beharie plays Mrs. Robinson (so here's to you) but she wasn't at the premiere. Kaiser reminded me that Nicole broke off a piece of Fassbender for a while, but the fassdong cannot be contained.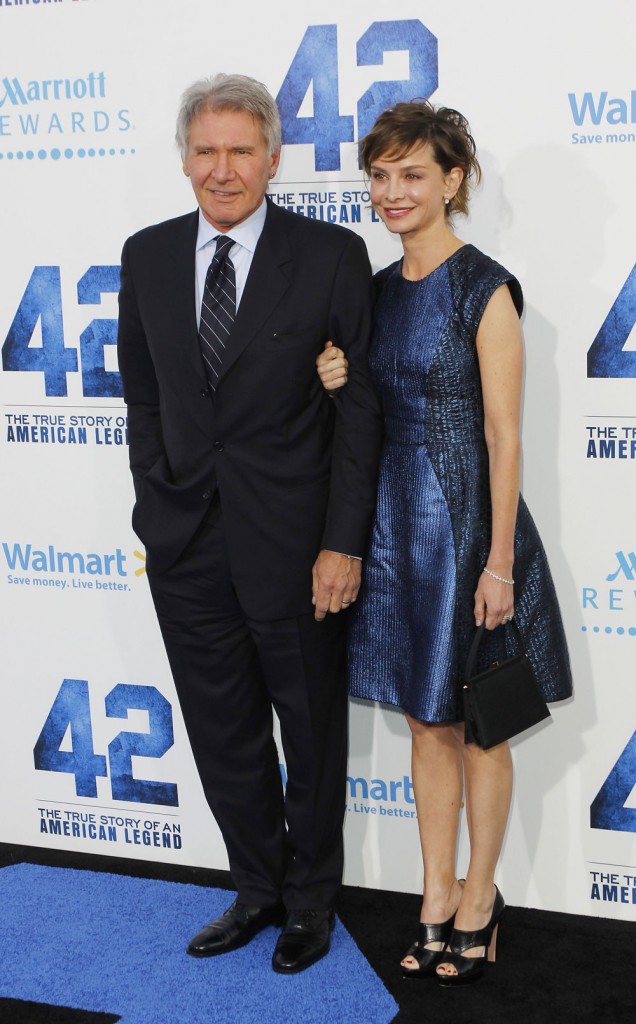 Also there we have Calista Flockhart, who was supporting her husband, Harrison Ford. Ford plays Branch Rickey, the general manager of The Dodgers who signed Robinson. I'm not a fan of Calista's piecey, choppy hair, but I do love that shiny blue a-line cap sleeve dress. That is killer. (I don't have a designer ID on it but I'm guessing it's Monique Lhuillier.) Those shoes are too chunky IMO though.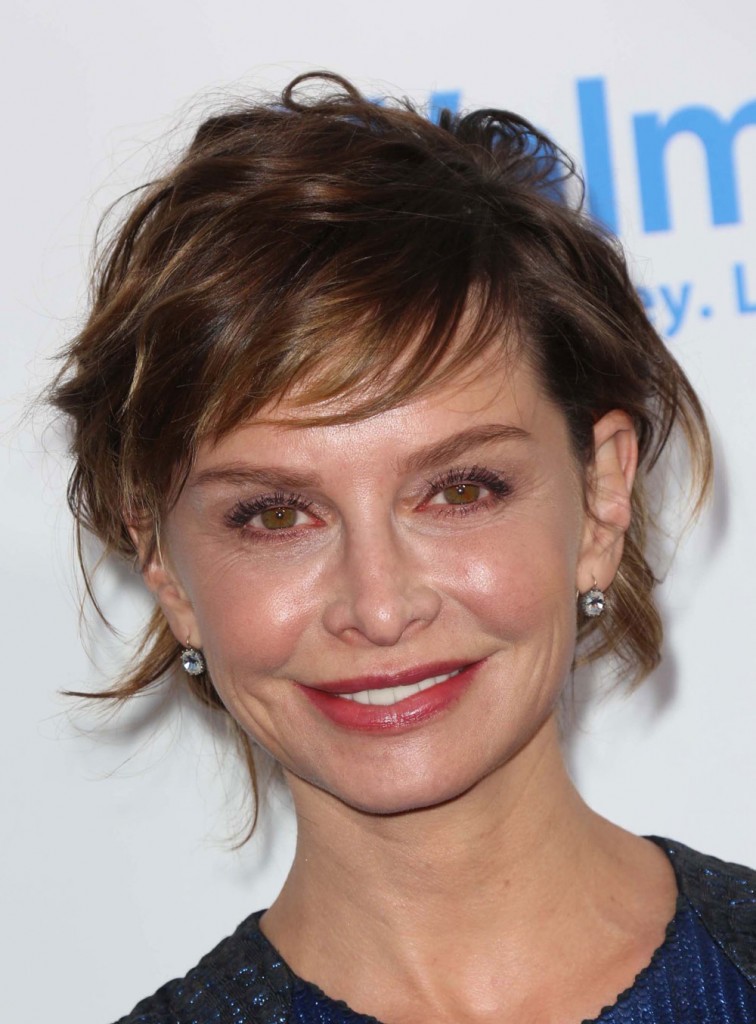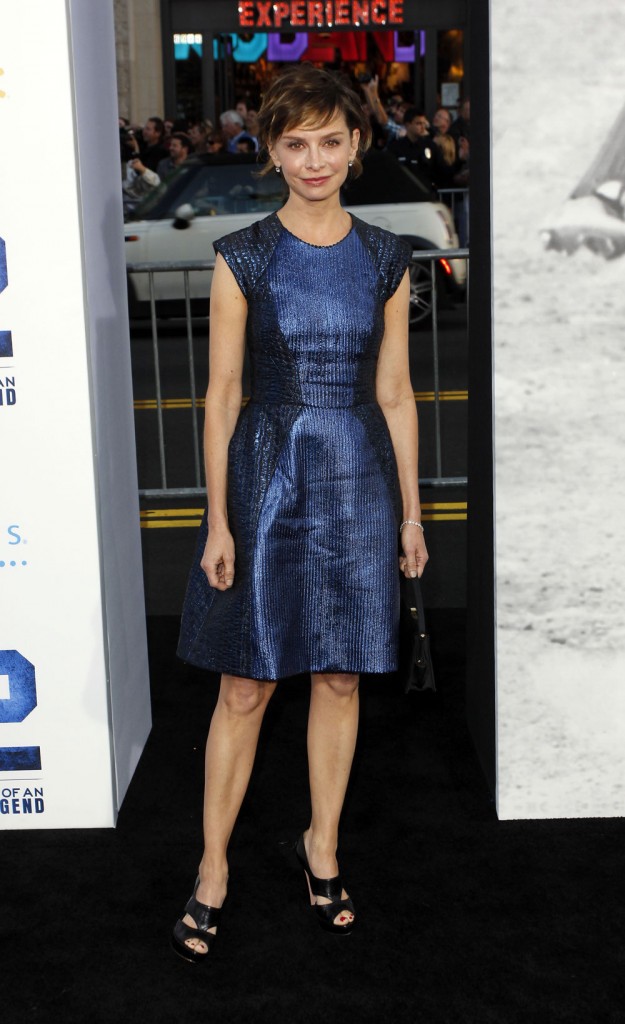 And finally Alyssa Milano in a really tight dress.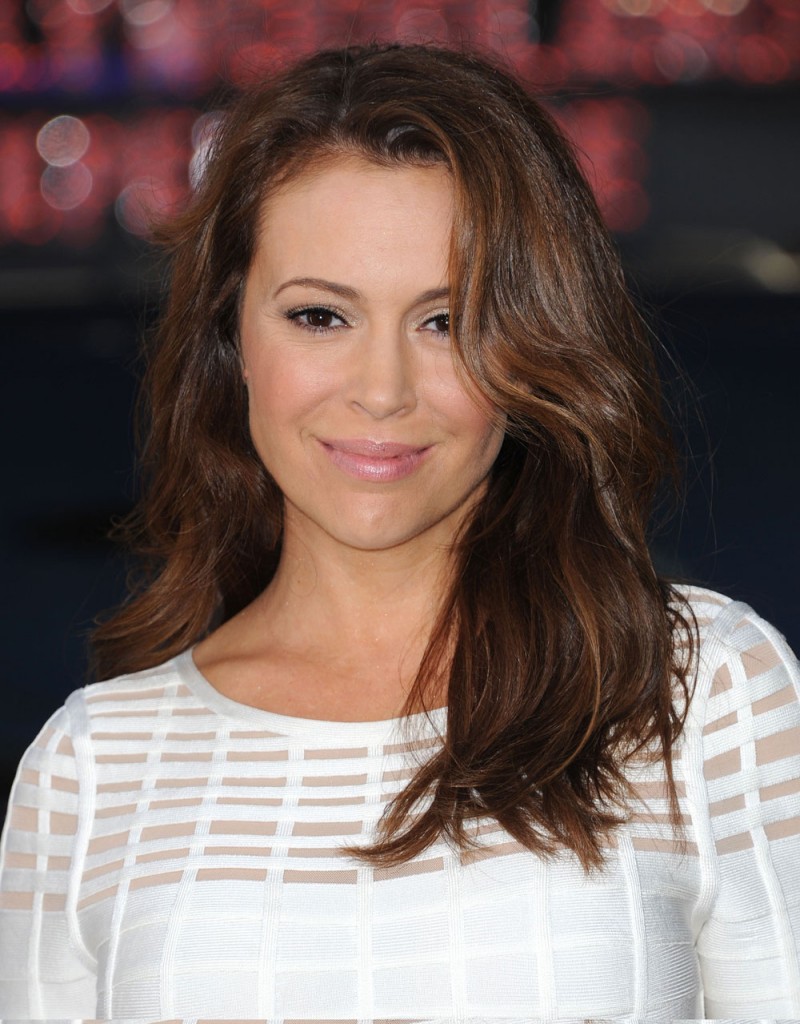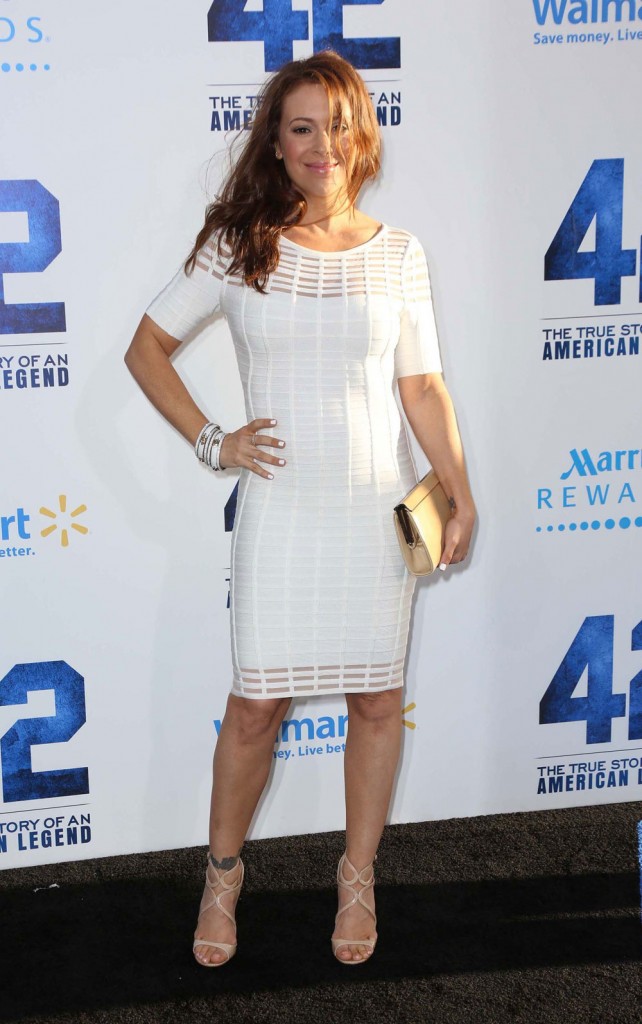 Here's the trailer for 42, it looks really good!

Photo credit: WENN.com