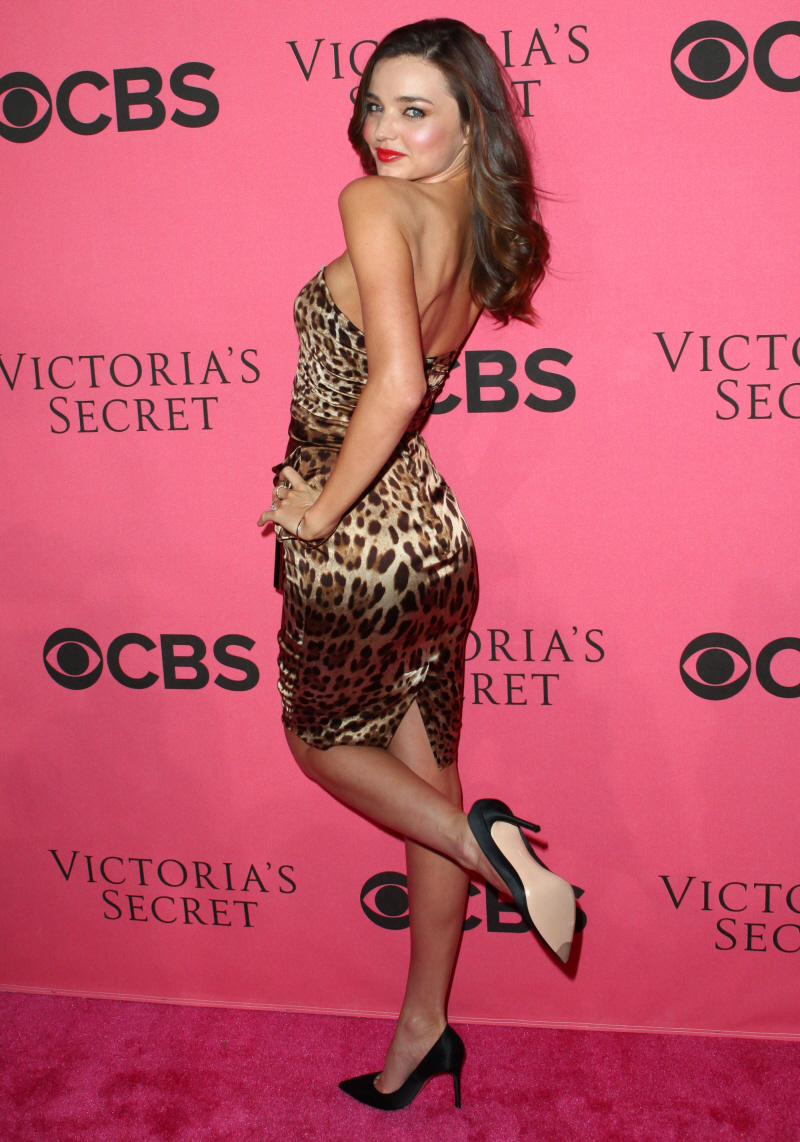 This story is kind of funny and kind of weird. Like, it would be fun to laugh at Miranda Kerr for getting pushed out of a lucrative and high profile gig because she does nothing for the brand, but I'm not sure that's what this is. Us Weekly reports that Miranda has been pushed out of Victoria's Secret – she will no longer be an Angel. She's not being out-right fired, her contract isn't being renewed this year. So… what's happening?
This Angel's getting her wings clipped! Victoria's Secret model Miranda Kerr will no longer be linked to the sexy lingerie brand, industry insiders tell Us.

According to multiple sources, Kerr, 30, is being let go as a Victoria's Secret Angel after her $1 million, three-year contract "was not renewed." The reason for the sudden split? One source tells Us that Kerr "has a difficult reputation."

The Australian beauty, who is mother to 2-year-old Flynn with husband Orlando Bloom, 36, is also reportedly "not a big seller for VS," while other Angels, like Candice Swanepoel and Alessandra Ambrosio, are.

"They can still use her for catalogue, where she will get a day rate, but she doesn't have to be an Angel to do that," the first source said.

Executives from Victoria's Secret wouldn't deny that the contract has not been renewed, but chief marketing officer Ed Razek tells Us that he has already invited Kerr to walk in the 2013 show.

"We have no plans to stop working with her," he said.
Huh. Does Miranda have a "difficult reputation" or does Victoria's Secret just hate that she's A) not blonde, B) 30 years old, C) a mother, and D) expensive compared to the younger, newer models who will work cheaper? It could be a combination of all of those things, really. It could be all of that plus Miranda doesn't do much for the brand, although if we're going to make that argument, I doubt Alessandra Ambrosio does much for the brand. Or Erin Heatherton. Or Lily Aldridge.
Which brings me to my point… I stopped buying lingerie at Victoria's Secret years ago. I stopped the second I realized that my bust had increased from a D to DD (and even then, I think I'm wearing the wrong cup size) and I realized how difficult it would be to find cute stuff in my size. I'm just putting that out there – I think Victoria's Secret is pretty cheesy but I would probably still be buying some stuff from Vicky's if I thought I could fit in it. If I was a petite woman with B cups? Sure. I would buy from Vicky's. But it's absurd to say that women are buying from Vicky's because Miranda Kerr tells them to, or Lily Aldridge or whatever.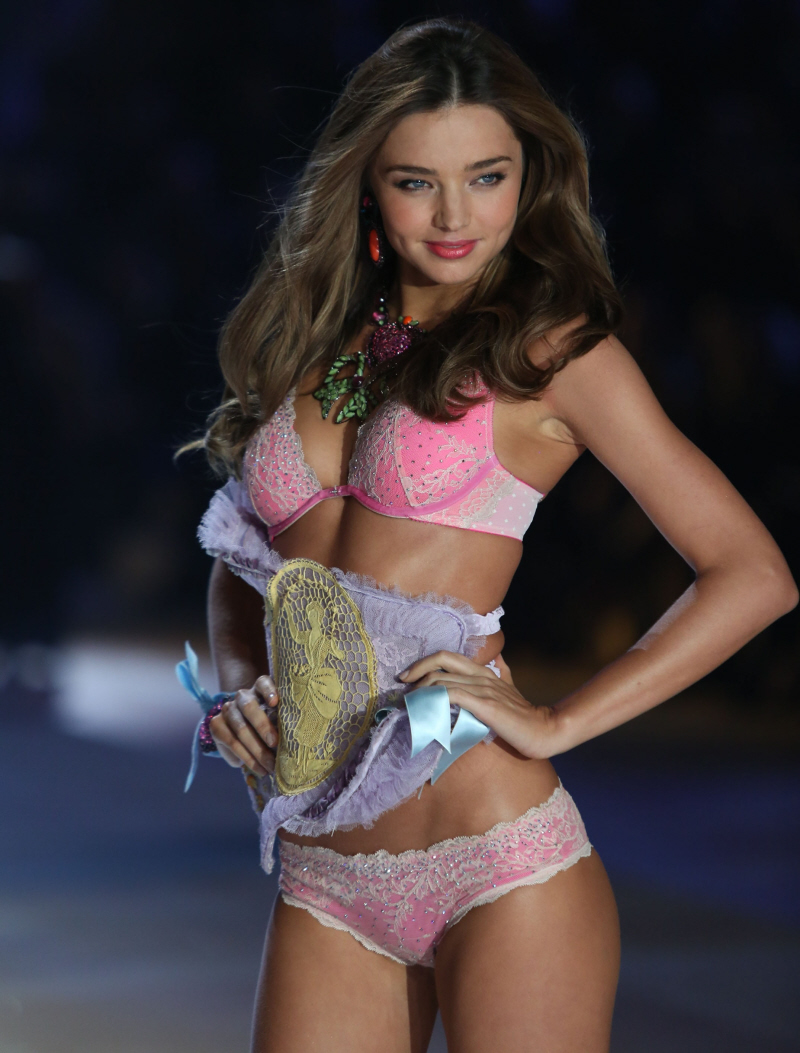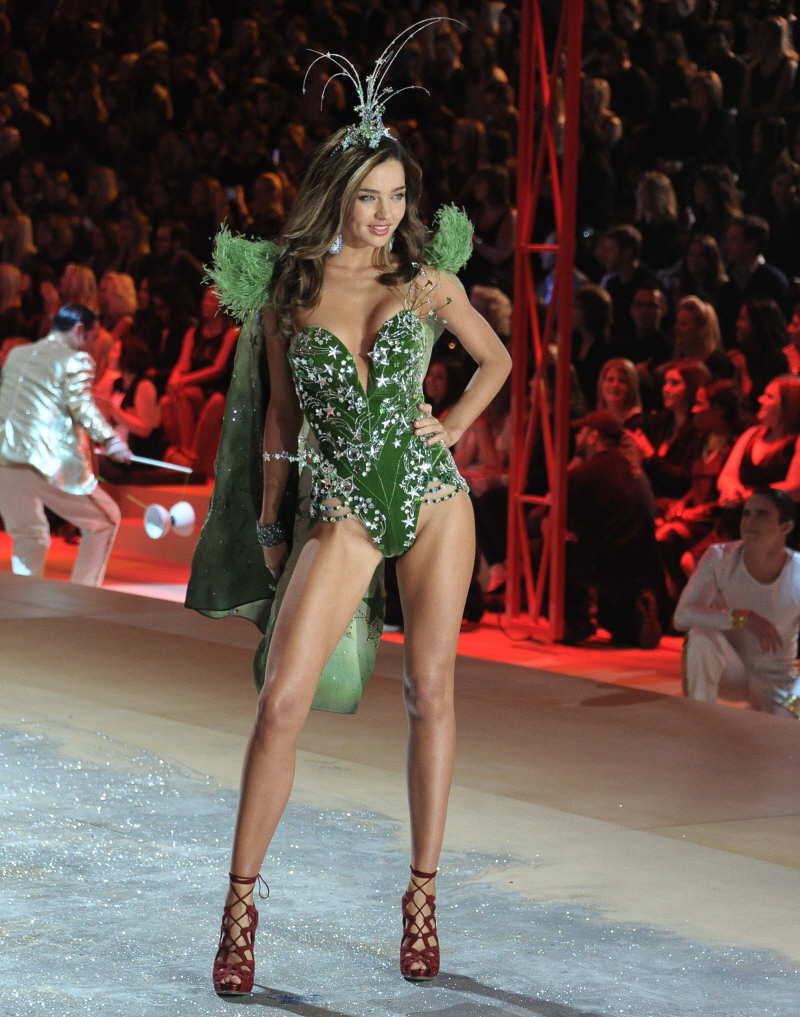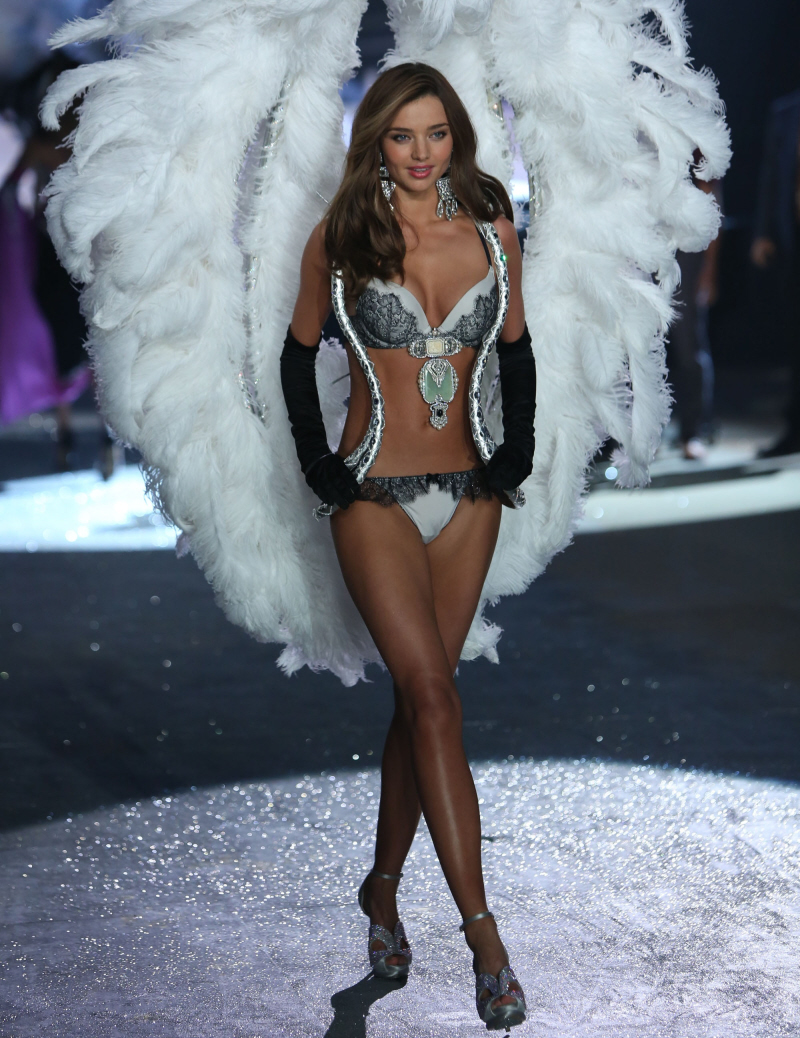 Photos courtesy of WENN.