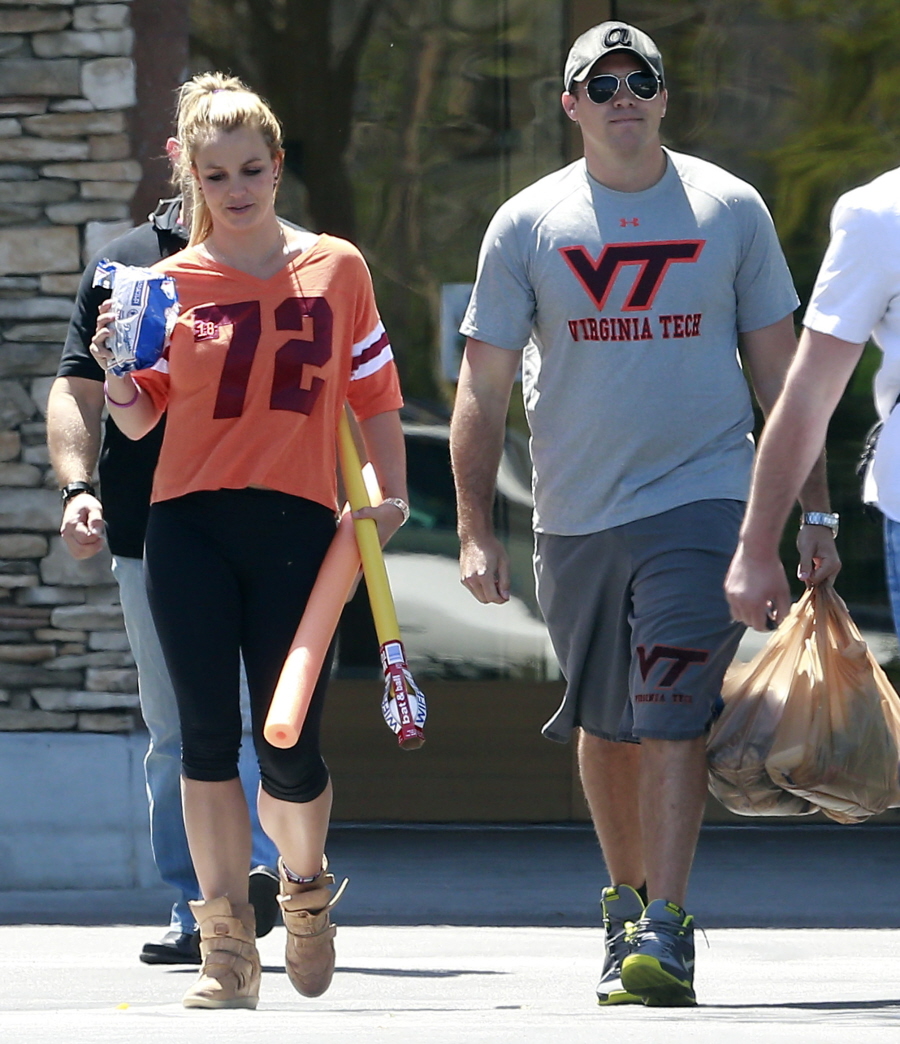 Here are some photos of Britney Spears and David Lucado out and about yesterday in Sherman Oaks, CA. They went "grocery shopping" at Albertson's. He's carrying the grocery bags and Brit-Birt seems to be carrying pool toys? Hopefully for her sons, maybe. I cannot stress this enough: every other dude in my town looks exactly like David Lucado. All of them wear VA Tech gear (even if they didn't go there) and all of them have this same meathead-look. I think if you're a Virginia dude and you've ever done a keg stand at Tech, you have this outfit. Ugh.
You know how it's pretty much guaranteed that Jamie Spears discovered David, set Britney up with David, and is currently stage-managing this new romance? Well, Star Magazine takes it one further, maybe. According to their sources, Britney wants David to be on her payroll and she wants him to move to Las Vegas with her:
Britney Spears has apparently fallen so head over heels for her new beau, David Lucado, that she's asked him to move with her to Las Vegas – and she's even telling friends she's ready to put him on her payroll!

After breaking off her engagement to Jason Trawick in January, Britney wasted no time on single life, stepping out with David on Valentine's Day.

"She isn't good on her own, and David fills the void left by Jason," states the insider. Britney, who is rumored to be in the final stages of securing a Las Vegas residency, "thinks David can manage her calendar… she'll offer him a sweet deal so he'll feel obligated to stick around."
[From Star Magazine, print edition]
The only part of this I really doubt is that it's all Britney's bright idea. I think this was the whole point of setting up Britney and David. I think Jamie Spears knows that Britney is more easily managed when she has someone (anyone) in her life to be "managed for". I don't know why Jamie and Larry Rudolph are so hell-bent on getting Britney this Vegas gig (because I really thing it will end up being a disaster), but if it does go through, I would imagine that David is already an integral part of their plan. And I bet David has been on the payroll this whole time, don't you?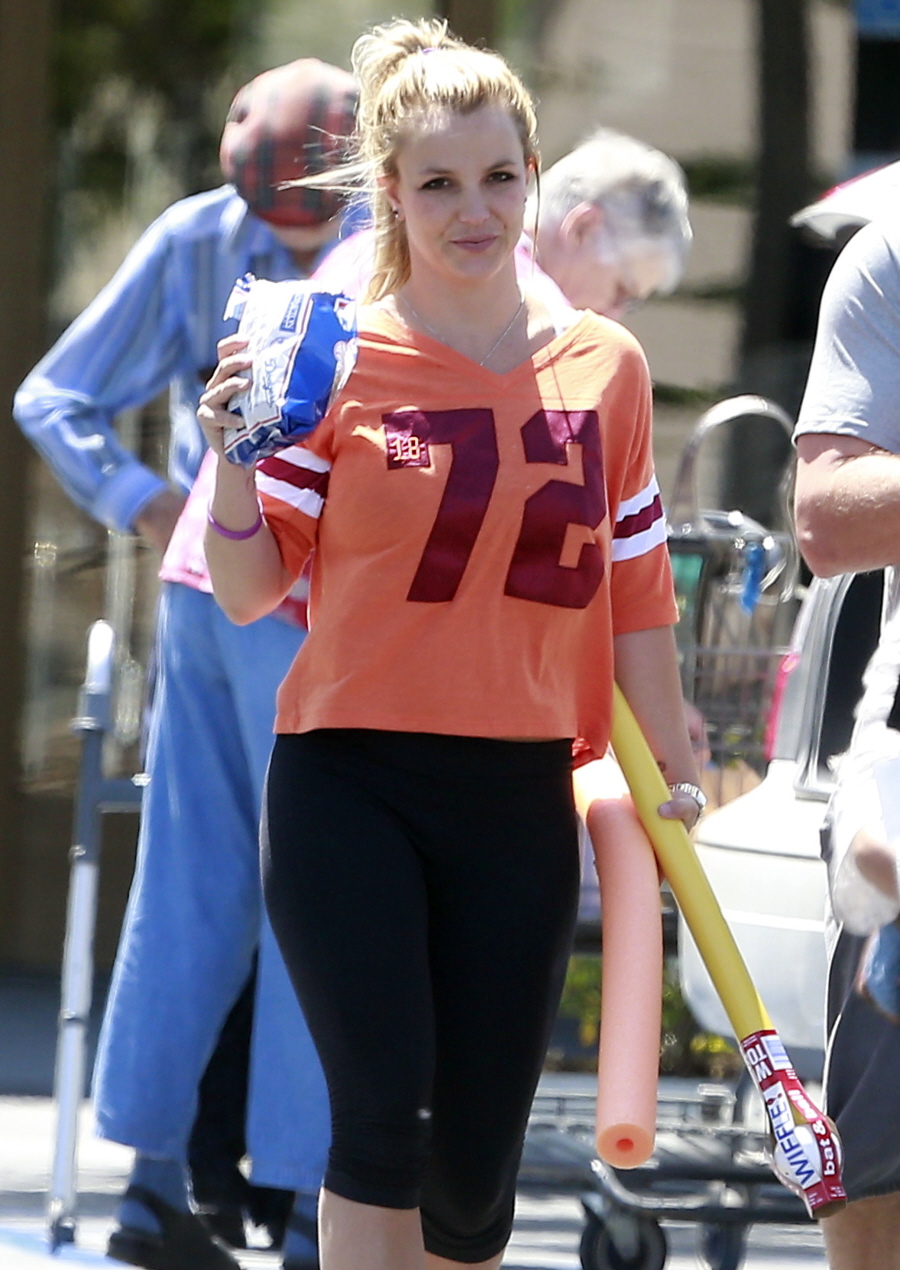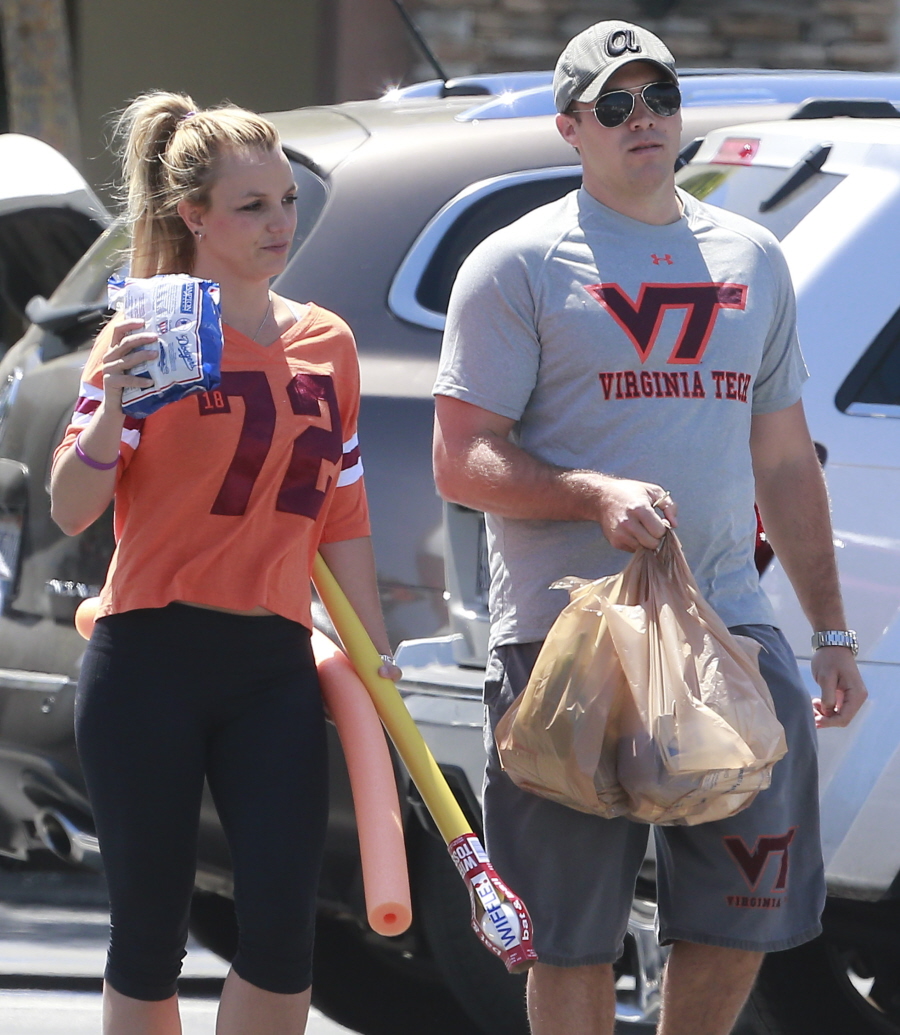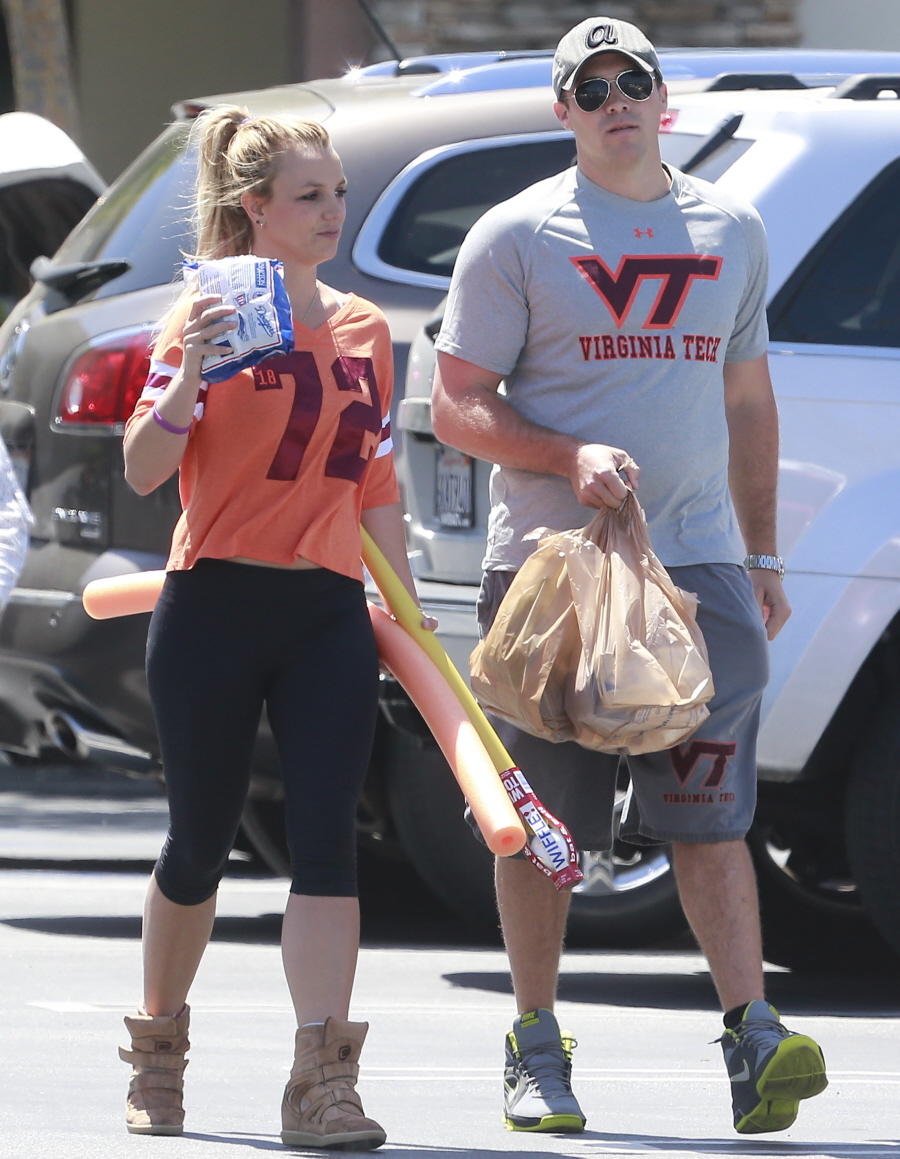 Photos courtesy of Fame/Flynet.