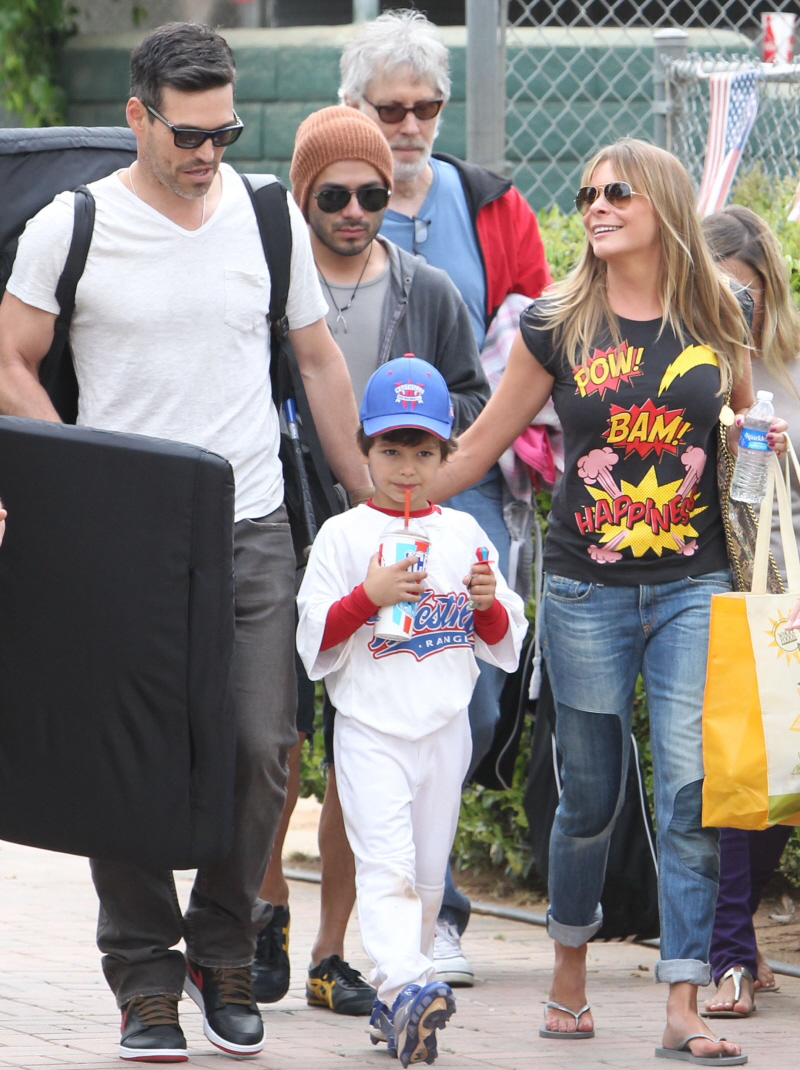 I think I have the same flip-flops as LeAnn Rimes. What does that mean?! I got mine at Old Navy and they're not that comfortable. Hers might be different though. Anyway, these are photos of LeAnn, Eddie Cibrian and one of Eddie's sons (Jake?) at a Little League baseball game (or whatever, I'm not an expert on children's sports). Brandi Glanville was there too! This happens every so often, where Eddie, Brandi and LeAnn are all at the same event for one of Brandi and Eddie's sons.
Jake's birthday was… I think Saturday, maybe? Again, I'm not an expert but both Brandi and LeAnn were tweeting about it, so that's how I know. Brandi just tweeted something about how Jake's party was going to be the day after his actual birthday, but LeAnn tweeted this on Saturday: "I think the best compliment of my career/life was having a 6 year old ask/demand for me to sing happy bday!" Yes, because everything is always about LEANN. Never forget!!
LeAnn and Eddie just got back (separately) from Puerto Rico where they had a little mini-break. Just LeAnn, Eddie, the beach and Twitter. LeAnn tweeted a bunch of photos – you can see them here. There's a funny one which I guess is supposed to be arty but it makes me think that LeAnn got paid to do a harem dance at a corporate event.
As for these photos… LeAnn's bangs are really not working out. But I give her some credit for actually wearing somewhat appropriate clothes for a kid's baseball game. This time. Because usually her fashion choices for kids' events are pretty questionable, like no bra, stilettos and pleather booty shorts. So props to her for wearing jeans and a t-shirt. This time.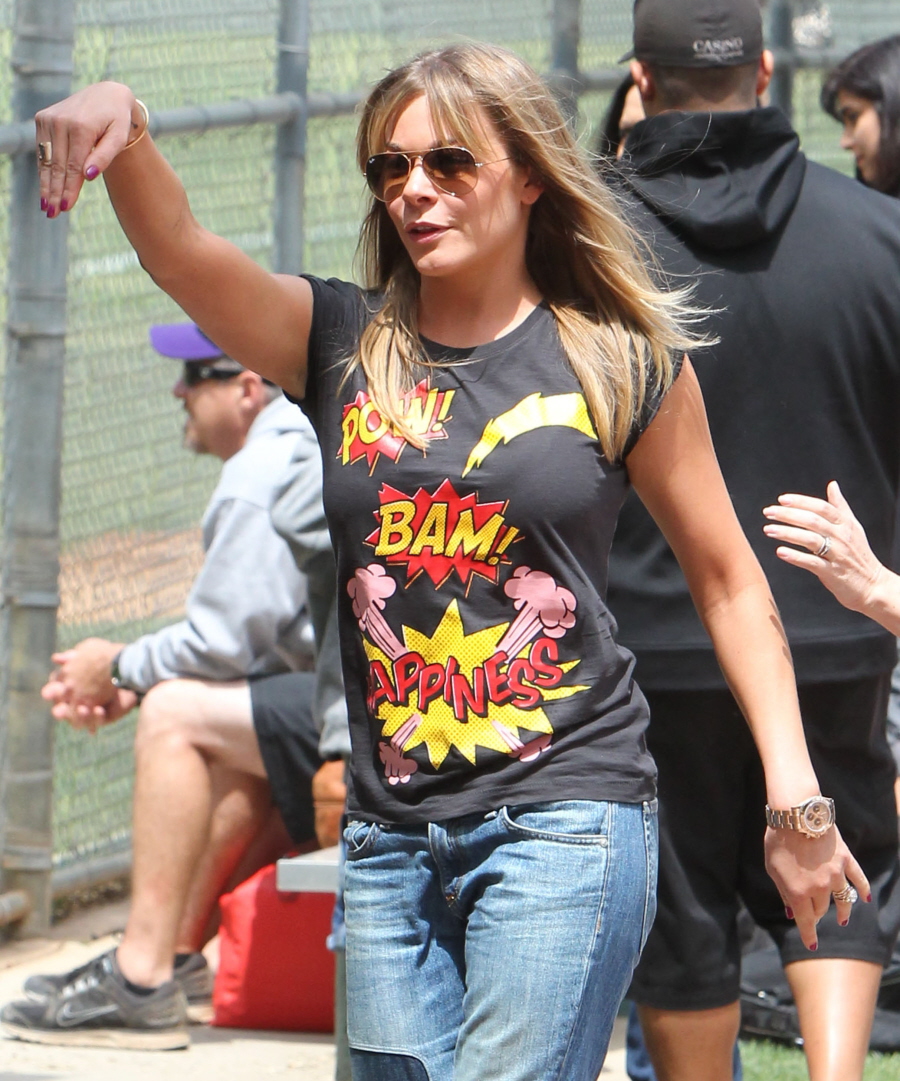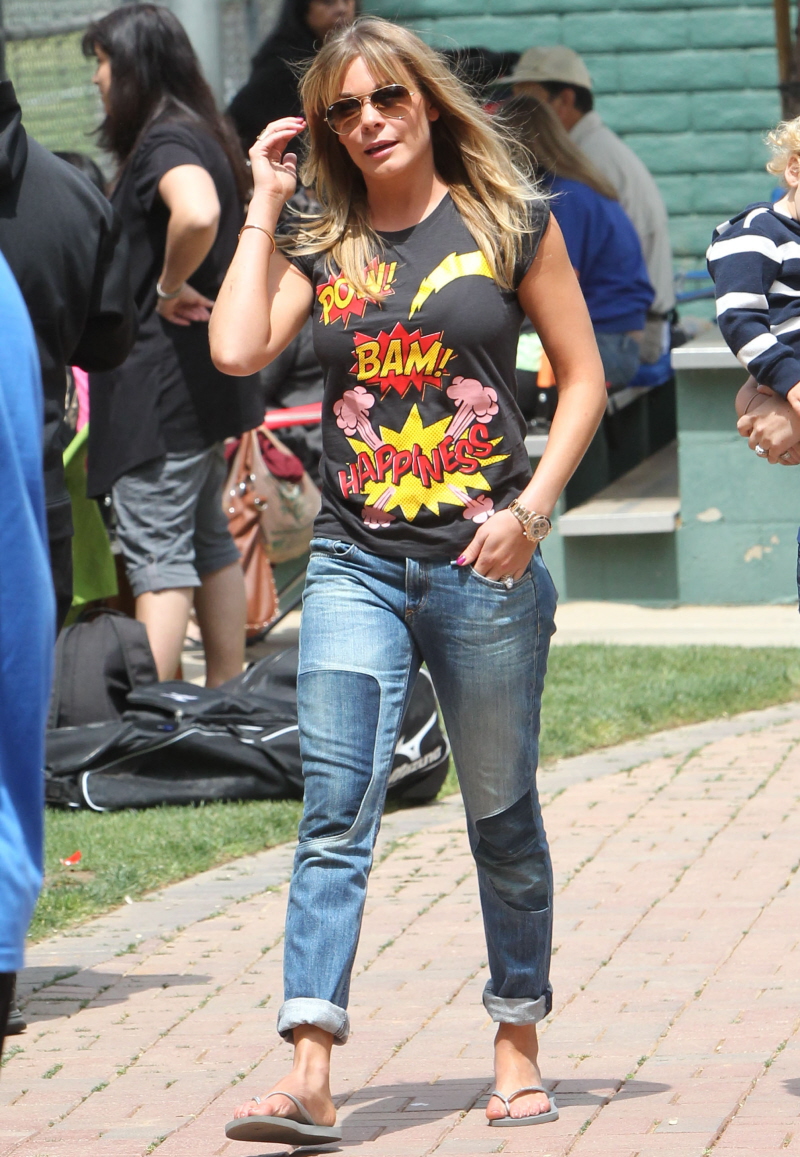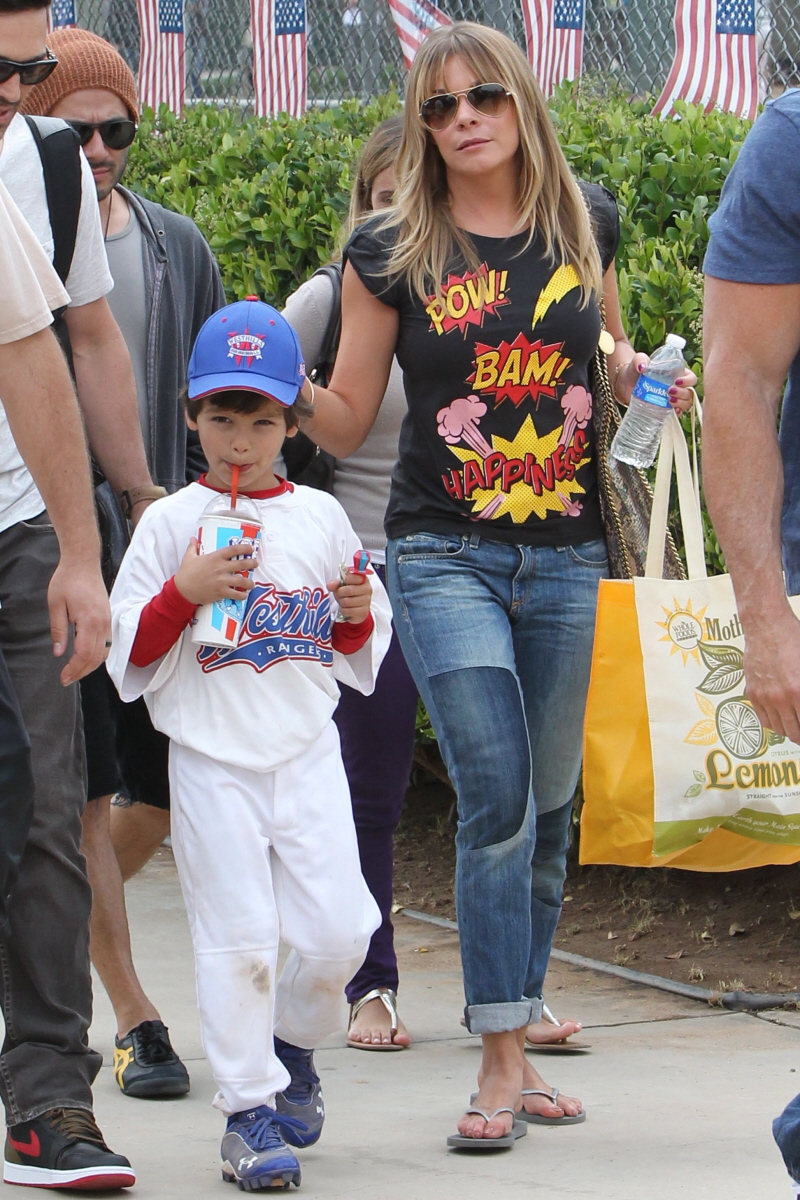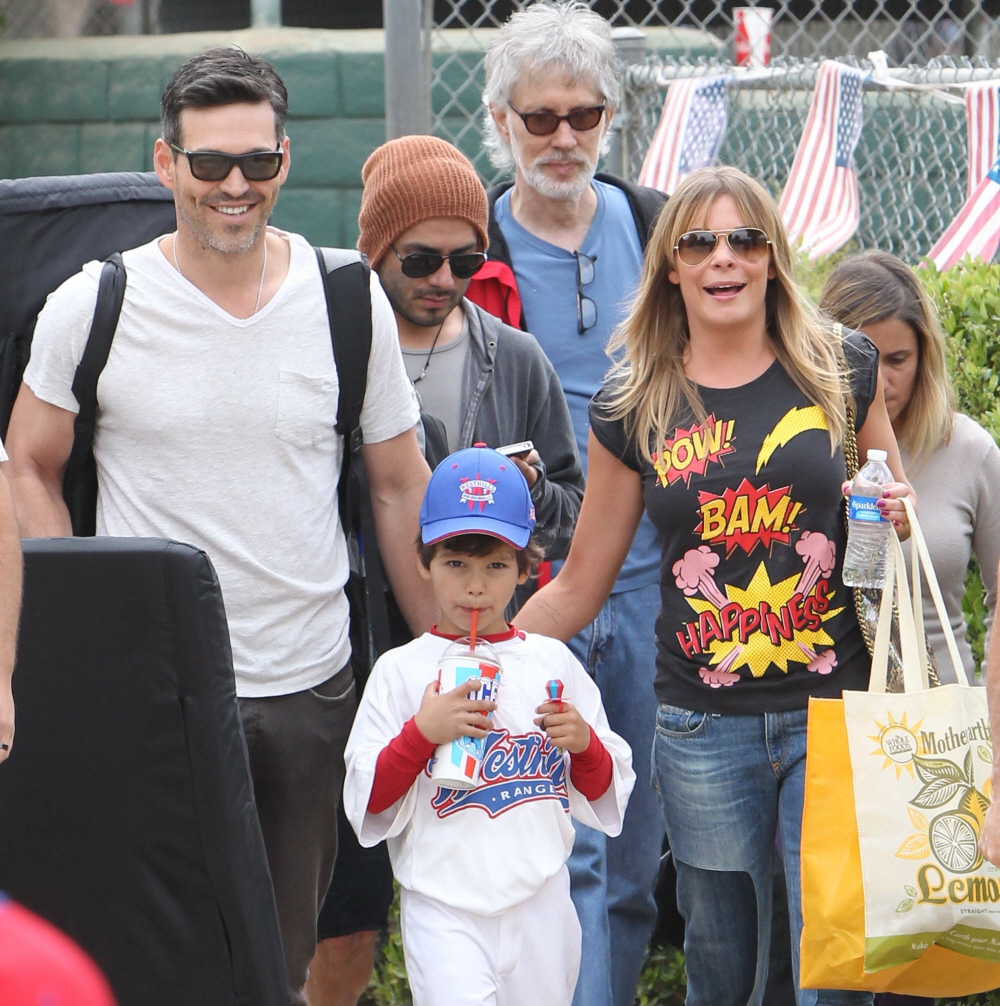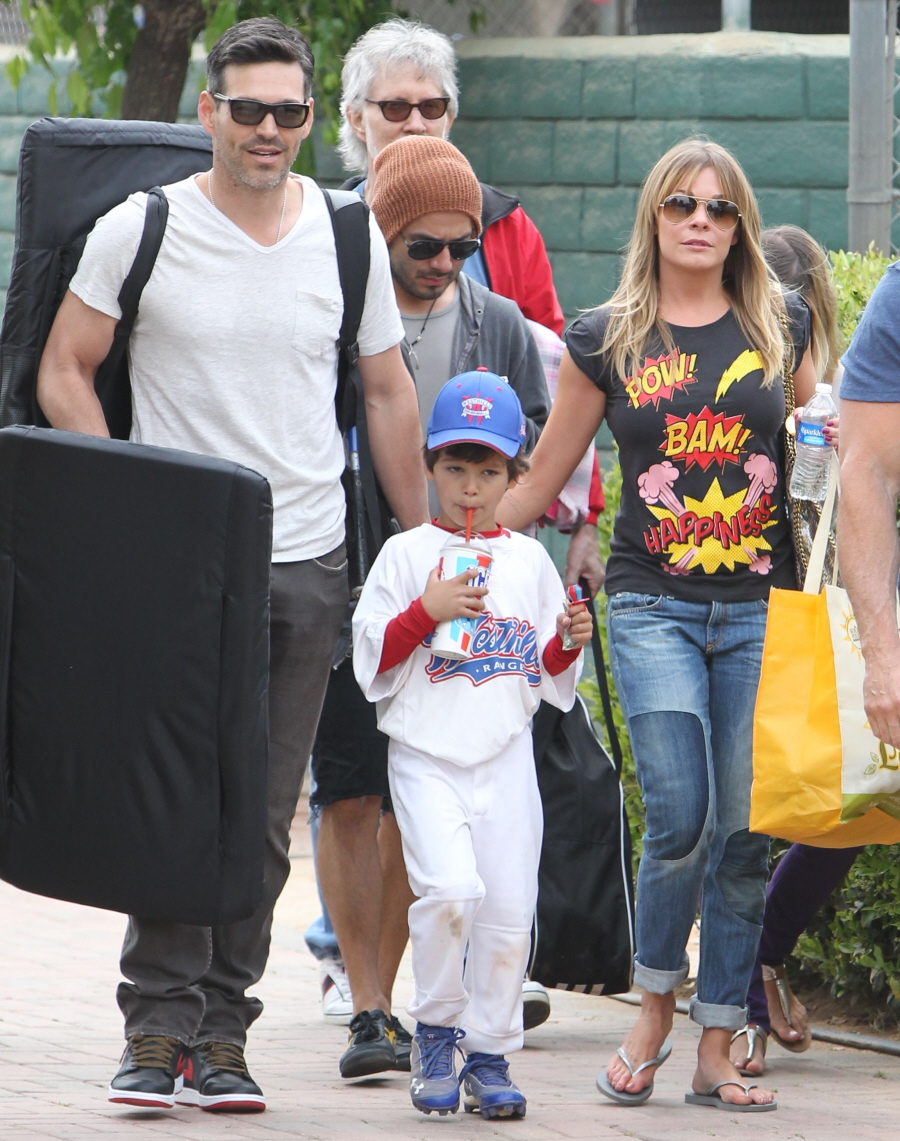 Photos courtesy of Fame/Flynet.