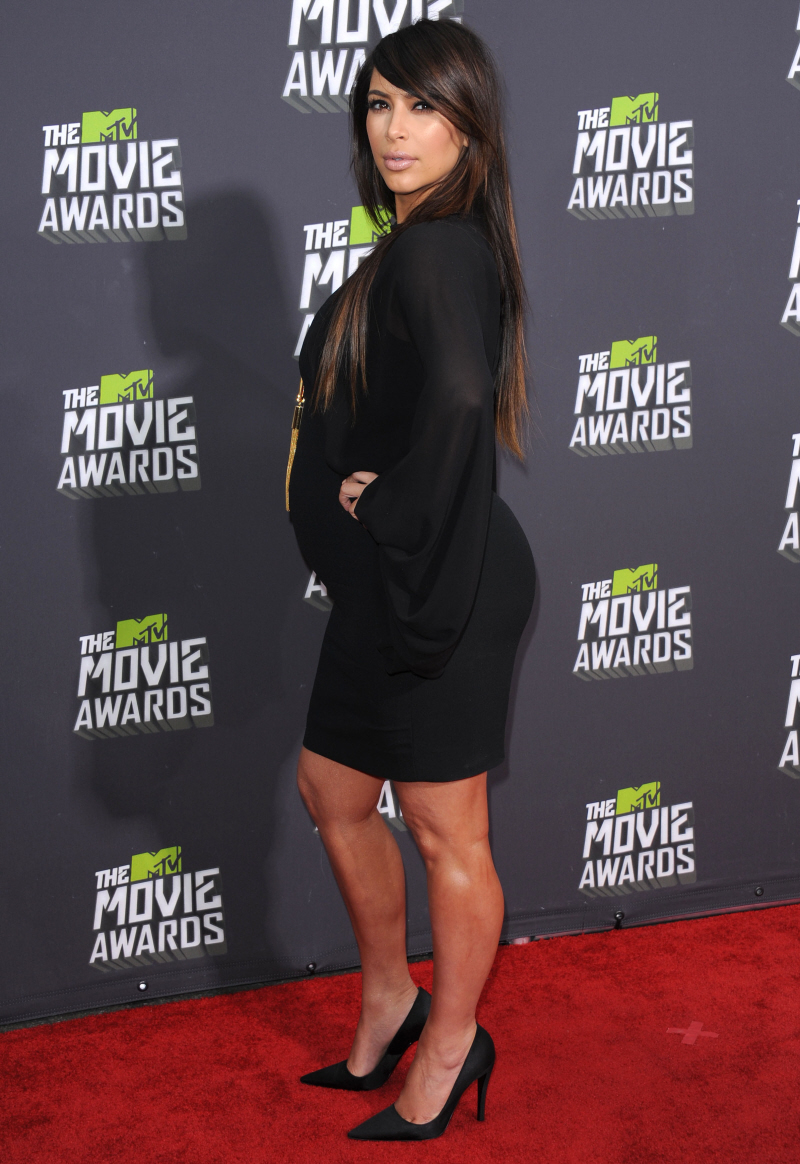 Here are some photos of Kim Kardashian at last night's MTV Movie Awards. I don't know you guys, I think she looks pretty good here. The dress fits, she's not falling out of it or hanging out of it, it's an appropriate length and the black is flattering. I'm calling this a total win for Kim. Kim has also really popped and I think her baby bump does a lot to balance out her butt. Suddenly, she looks proportional!
By the way, have you heard all of this stuff about Kanye West camping out in Paris and how he and Kim have barely seen each other in the past few months? Well, I know you've heard about it because you guys are always telling me that. I guess I didn't realize that Kanye has basically been in Paris for months now, and the only way Kim sees him is if she flies TO him. Which sucks if you're pregnant. Well, over the weekend there was a renewed flurry of stories about Kim "wanting to give birth in Paris". Yeah.
As Kim Kardashian struggles with criticism of her pregnancy fashion, Ray J's 'diss' track "I Hit It First" and painful divorce proceedings, baby daddy Kanye West is living it up in Paris and is seriously considering moving there full-time, says a source.

"Kanye is loving Paris and is having a great time there working on his album," the insider tells Page Six. "He'd like to move there."

West has been in the French capital since Fashion Week in February. Whispers of him making a permanent move there first surfaced in March, with claims that Kim would also move to be with the kilt-wearing rapper so he can finish his sixth studio album and start his next fashion line. A report yesterday said Kardashian's now even considering giving birth in gay Paree.

But Kardashian, who Page Six reported is due mid-June, has not packed up — nor is she leaving her LA-based family and reality TV empire — to join the singer full-time.

On Tuesday, she was spotted out and about with West in Paris, where she's been shuttling back and forth from LA to see him since she had a miscarriage scare while flying back to California last month.

Sources told us at the time that doctors had ordered her to slow down on her jet-set lifestyle. On Friday, Kim was back in court in LA for a hearing aimed at settling her increasingly nasty divorce with Nets player Kris Humphries — who did not show up.

Meanwhile, on Thursday, West, who has not visited Kardashian in LA since his move to Paris, joined Yasiin Bey (formerly Mos Def) onstage during his concert in France to perform the song "Can't Tell Me Nothing."

Representatives for Kanye and Kim had no comment.
TMZ said something similar yesterday – that while she was in Paris last week, Kim "stopped into a hospital specifically to scope out the maternity ward." Kim is interested in moving to Paris because – hahaha you won't believe this – "Paris has strict anti-paparazzi laws." Um, really, Kim? More likely, she wants to move to Paris because Kanye has all but abandoned her and she wants to force him to participate. Good God.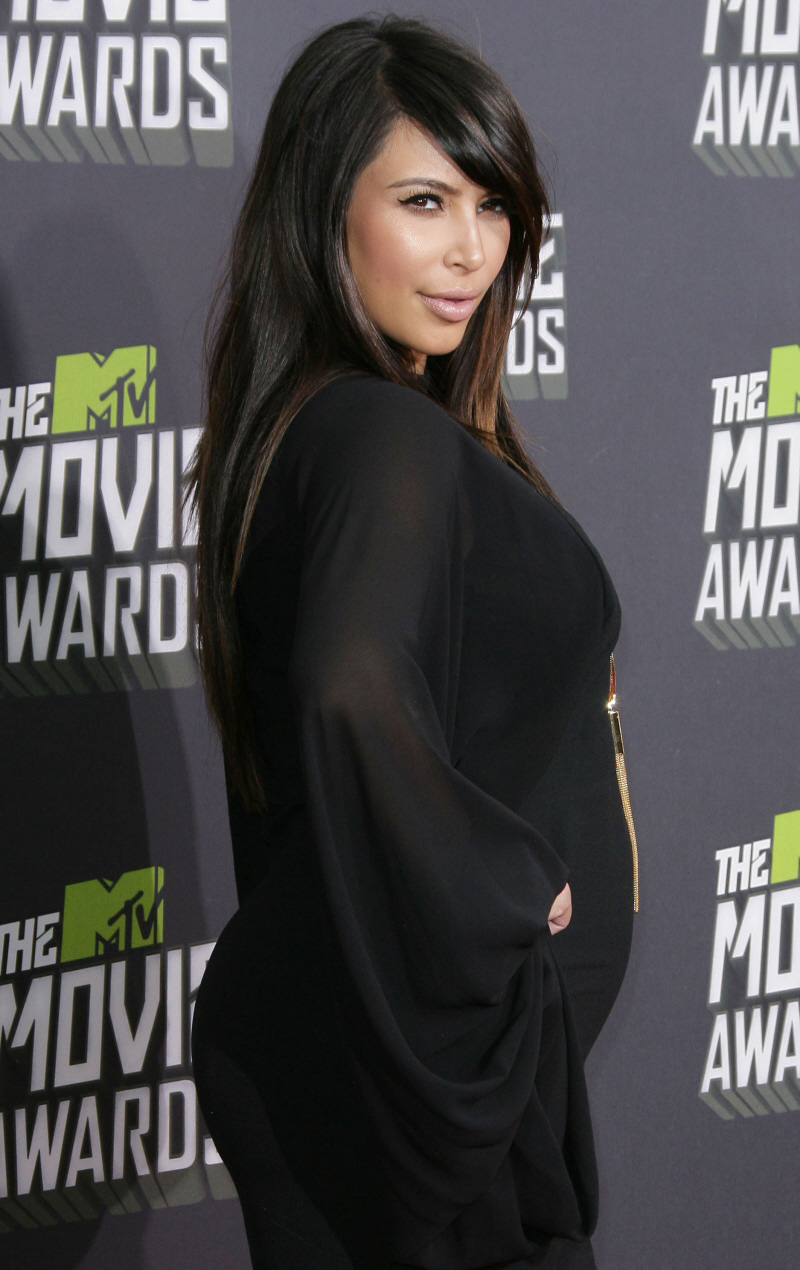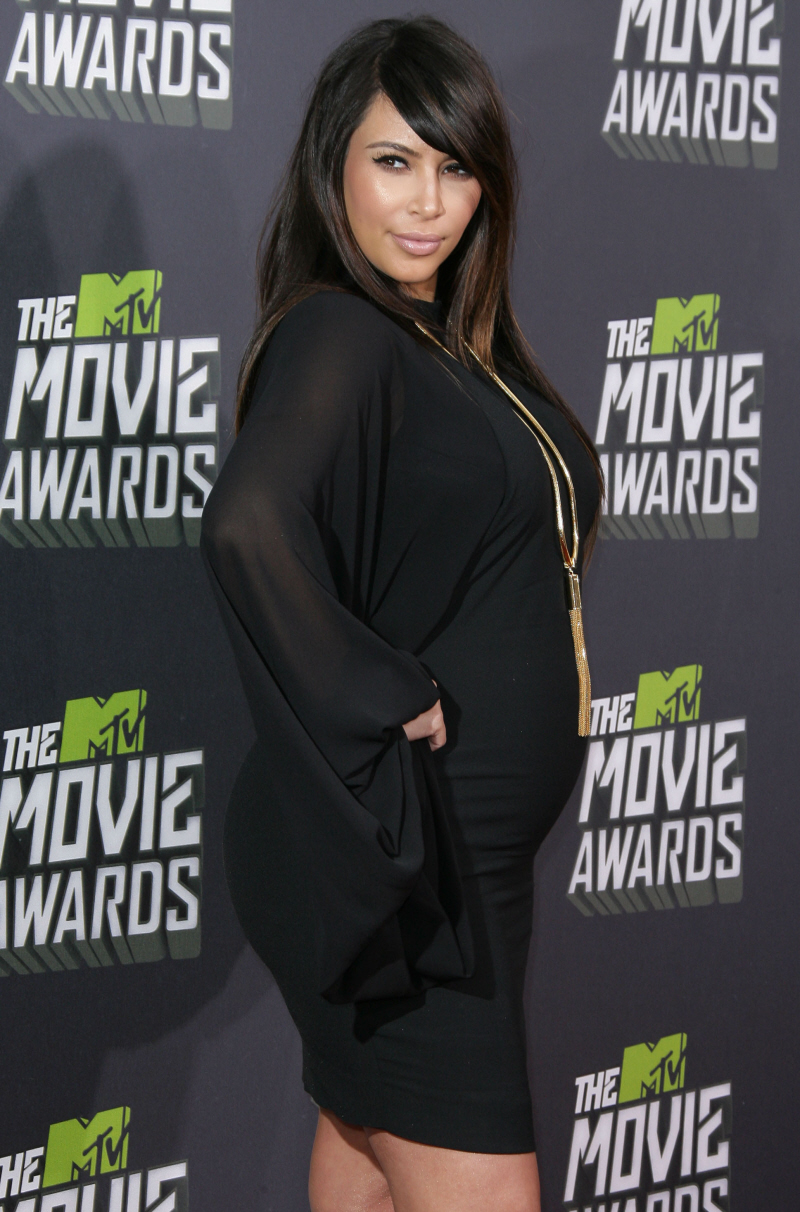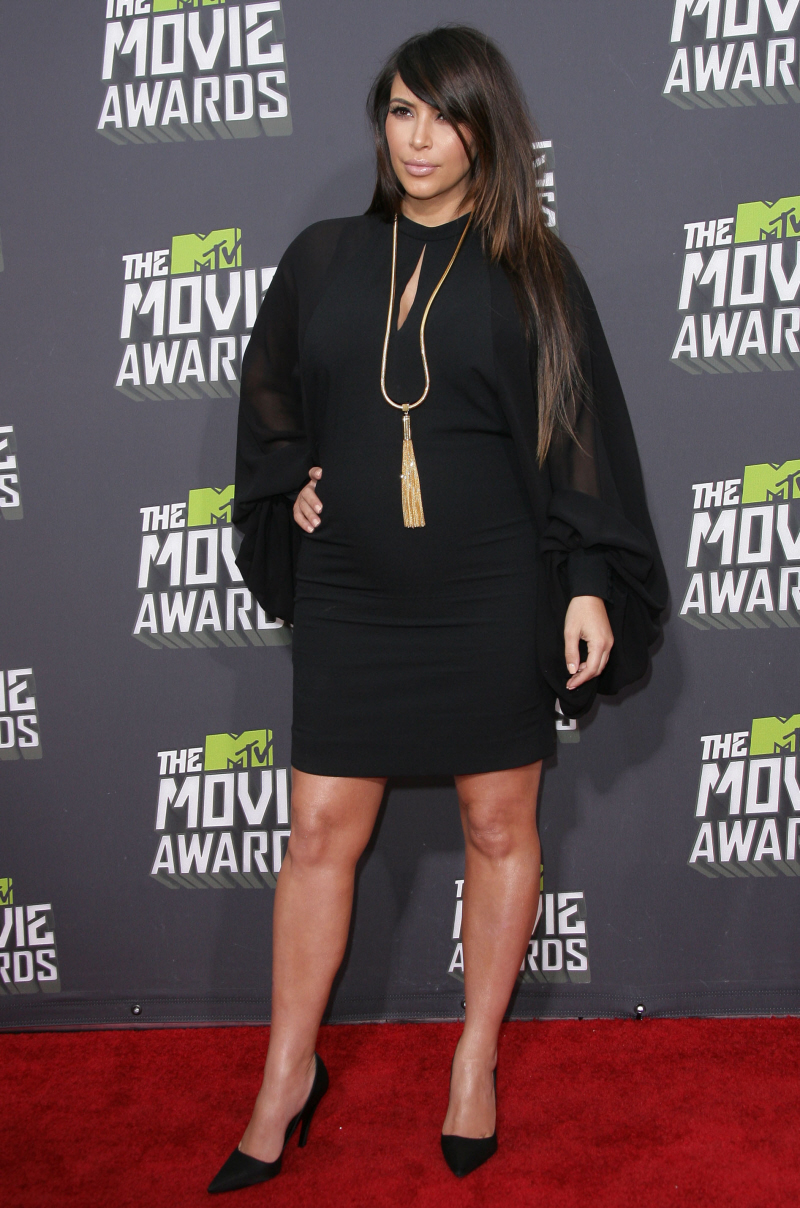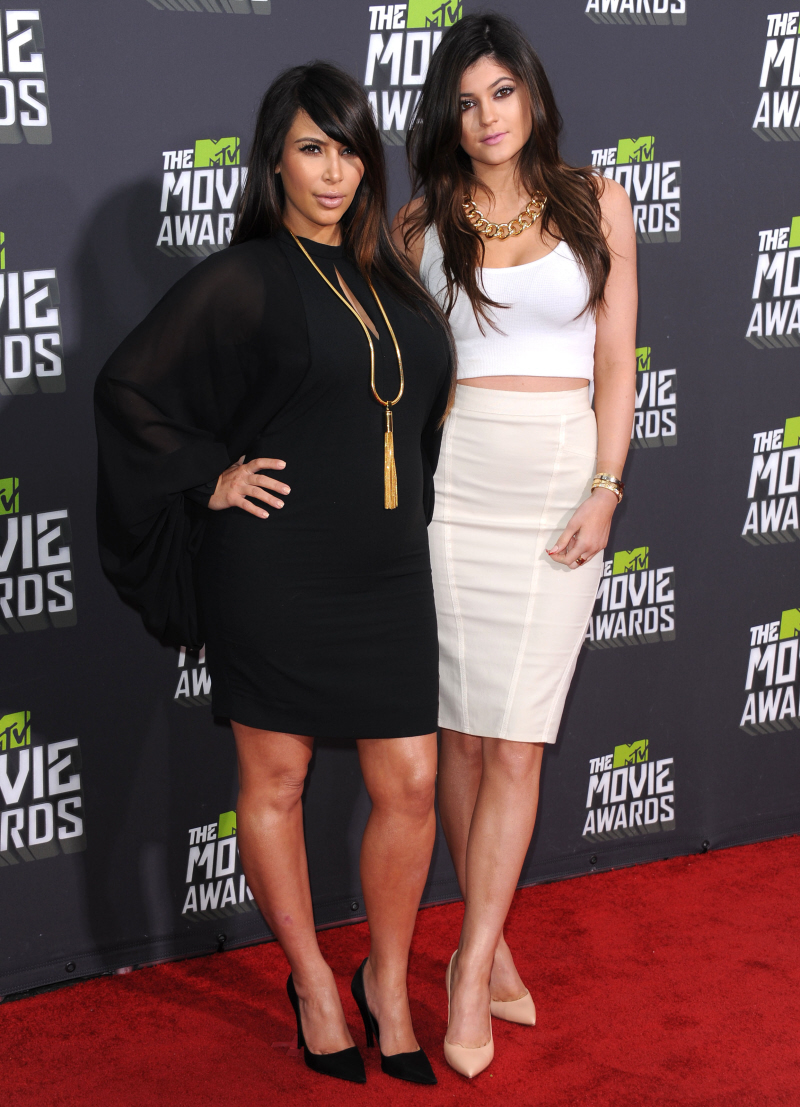 Photos courtesy of WENN.