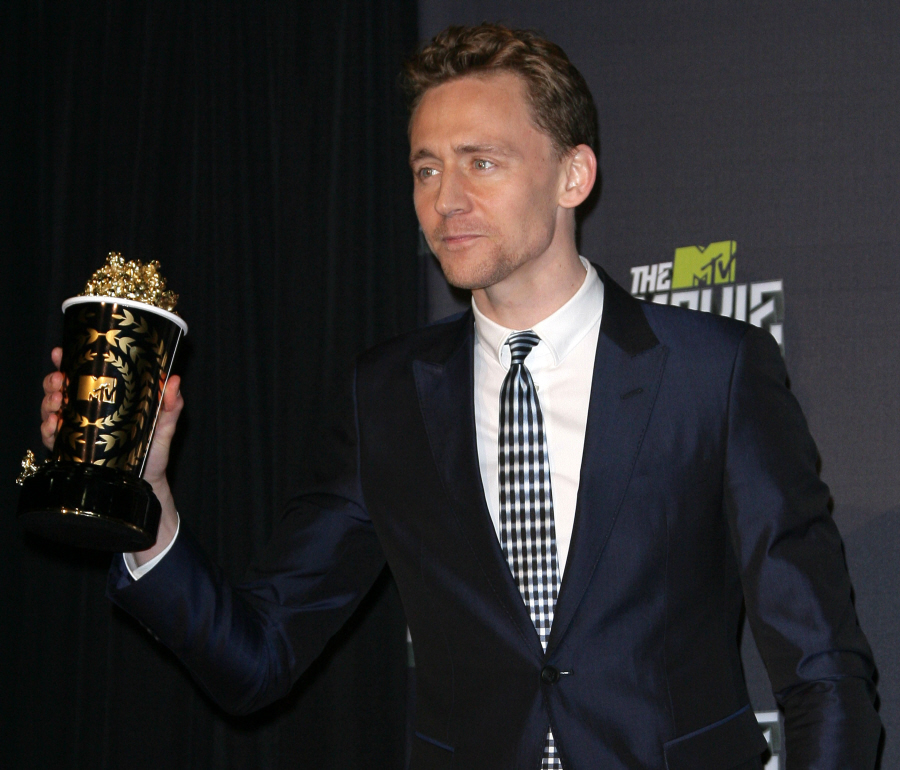 Hand to God, before I watched the MTV Movie Awards last night, I had no idea that Tom Hiddleston is kind of a douche. I really thought he was just a charming Englishman who sometimes seems too earnest and dorky for his own good. I had no idea that he was the kind of dude who would wrestle a microphone away from Samuel Jackson (bitch, don't be taking Sam Jackson's mic!!) to make a cringe-inducing pronouncement about being Hulk-smashed. Maybe the Avengers fans liked it, or maybe they were like me and thought "Damn, Loki… settle down and just let Joss and Sam do the talking." It felt… like Tom misread the room. It felt like he didn't know he should have simply deferred to Sam and Joss Whedon. It felt like Tom was all, "OMG, ATTENTION! I HAVE TO SPEAK." Tom Hiddleston makes Chris Evans look like a cool dude, and that says a lot because Chris Evans is not cool. At all.
Anyway, these are photos of Tom at last night's MTV Movie Awards. He looked handsome, of course, and I'm sure he was very happy to be there and he looked pleased to be a part of such a popcorn-pleasing film. Tom won Best Fight (for the ensemble of The Avengers) and Best Villain. The Avengers won Best Movie too. I'm including the video for Tom's Best Villain speech. He treats it like he won an Oscar and he gives one of the longest speeches!!! I mean…? He's SUCH a cheeseball. You ladies can have him. My biscuit belongs to Benedict Cumberbatch and Michael Fassbender.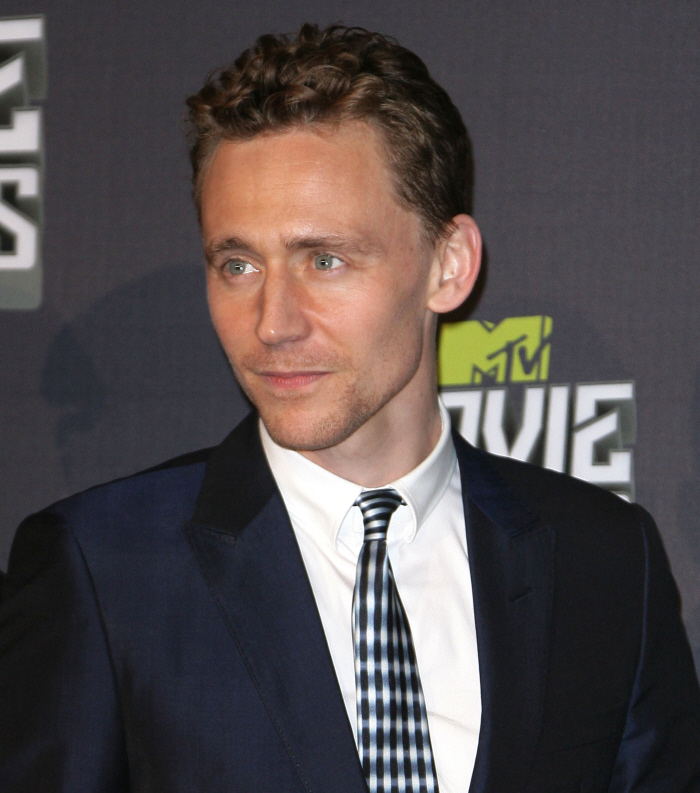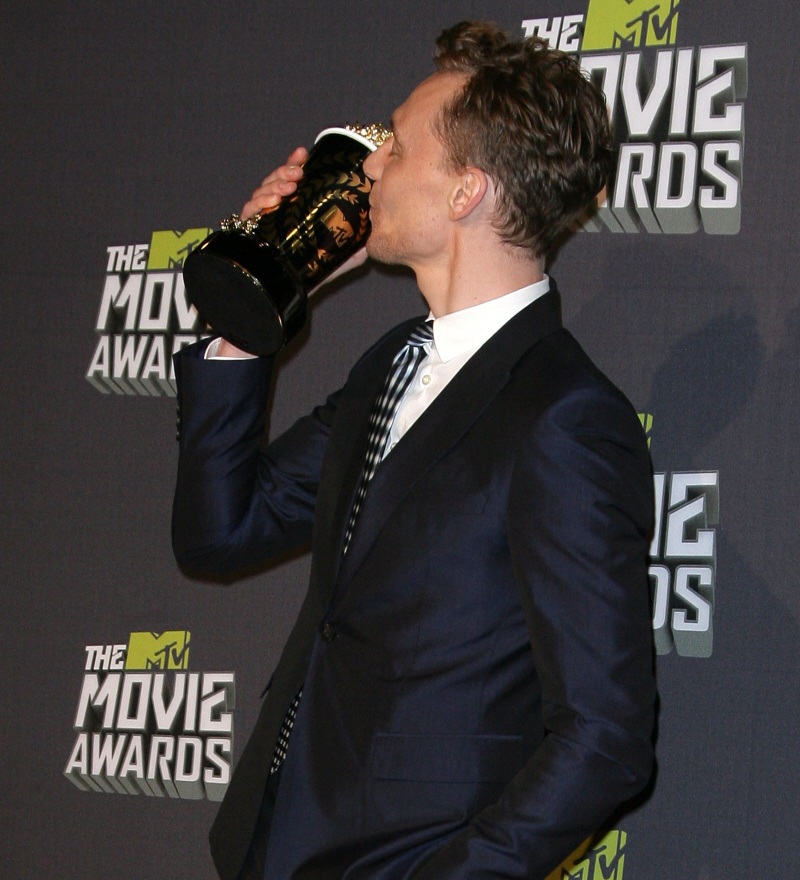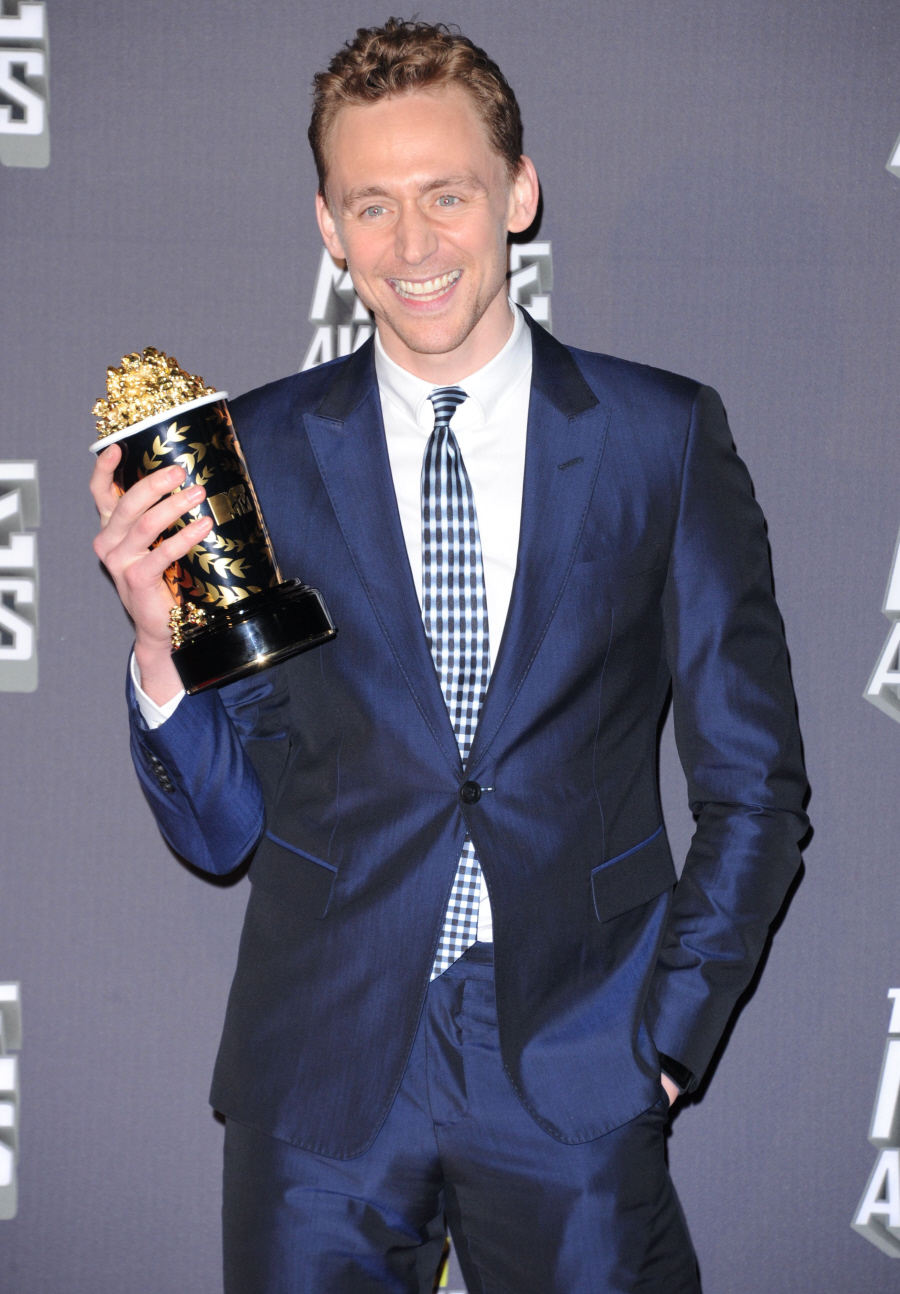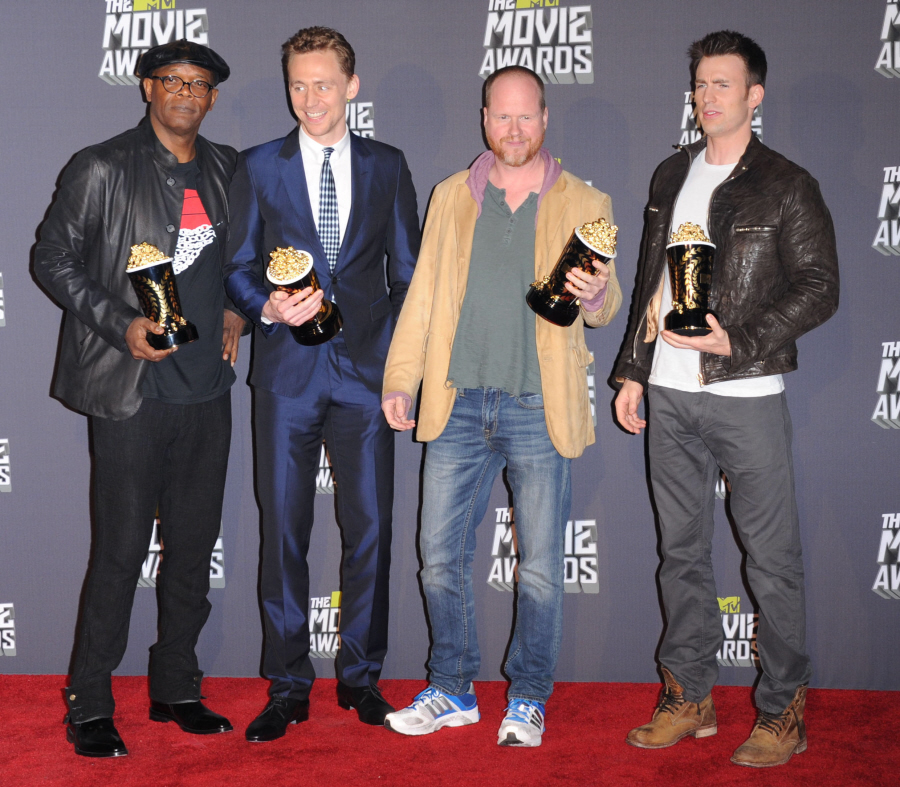 Photos courtesy of WENN.