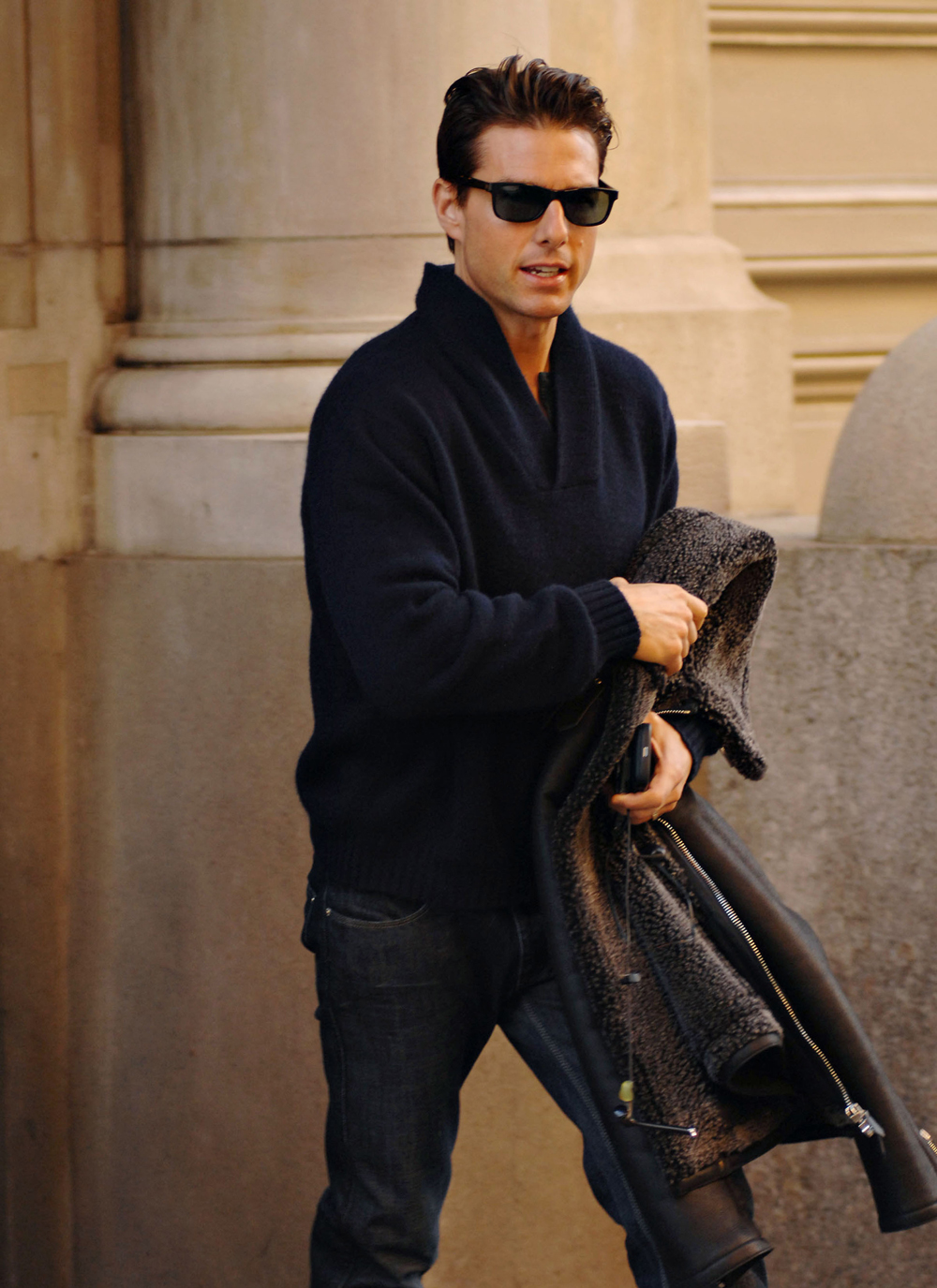 Tom Cruise has gotten himself into all sorts of trouble over "Valkyrie." First, there's the fact that it sucks, according to nearly every review that's been written. With the exception of a few where the reviewer was probably drunk and/or bribed. So really, we don't need a second. But just to add another log to the fire, it turns out that one of Hitler's globes – which is central to the movie – was replicated for the film. Illegally. The globe's owner had its image copyrighted when he purchased it. A technicality that Cruise's United Artists chose to completely ignore.
TOM Cruise, who fights the Nazis in "Valkyrie," might now have to battle a San Francisco advertising executive who says the couch-jumping star used a replica of one of Adolf Hitler's prized possessions in the movie without permission. Robert Pritikin – who penned such jingles as "Rice-a-Roni, the San Francisco Treat" and has a $40 million art collection – owns several Hitler artifacts, including the Fuehrer's notorious globe, which he used to plan U-boat attacks from his compound in the Bavarian Alps.

The globe was replicated and prominently featured in "Valkyrie," the thriller about a real-life plot to assassinate Hitler – and that has Pritikin mulling legal action. In 2007, Pritikin paid $100,000 for the globe and had its likeness copyrighted to keep it from being used in propaganda by sick neo-Nazi groups. So he was stunned to see it in the movie from Cruise's United Artists studios.

Pritikin recently put the Hitler items up for sale through businessman Peter Marino and hopes Cruise may buy them. "I think it would be a wonderful gesture of good will on Tom Cruise's part to purchase the globe along with all of the other Hitler artifacts owned by Mr. Pritikin and donate them to the Wiesenthal Center," [investigator Paul] Barresi said. Added [investigator Dan] Hanks: "It would be a hell of a way for Tom Cruise to save the day for United Artists and be a real-life hero."
[From Page Six]
Both of the investigators that were retained to look into the copyright issue said it was very possible United Artists didn't know the globe's image was copyrighted. But isn't that one of the things legal departments are for? A lot of research supposedly went into this film, and that seems like a big oversight.
While I never side with Tom Cruise on much of anything – and I agree that it would be gracious of Tom to offer to buy the globe – it seems to me like Pritikin is trying to pressure him into it by having the story put in Page Six. He'd just put the items up for sale – how wonderful to have such a quick buyer! But it probably would be the quickest and easiest way out, and would avoid additional bad publicity for a bad film.
Here are Tom and Katie out and about in Manhattan yesterday. Images thanks to WENN and Fame.