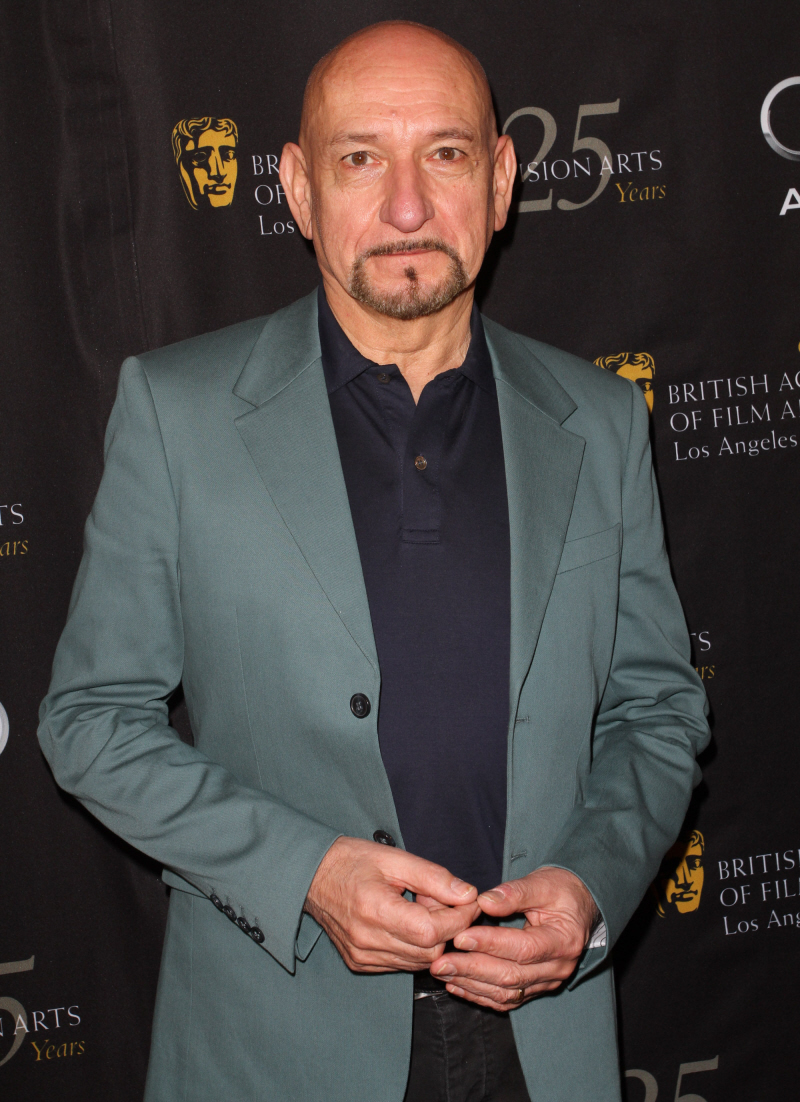 I don't often get to talk about my love of Ben Kingsley. But I do love him, and it's a very deep, complicated love. On one hand, he reminds me very much of my late father, especially when Ben is playing up his half-Indian side. On the other hand, I think very highly of Ben as an actor capable of extraordinary depth and compassion. Unfortunately, there's a whole other side of things, where Ben basically says "yes" to every film he's offered, no matter how crappy or ill-advised. Over the past 20 years, he's worked on Oscar winning and Oscar nominated films like Schindler's List, The House of Sand and Fog, Sexy Beast and Hugo. But in the same time frame, he's done dozens of films which turned out to be total crap. Maybe he needs a better agent. Or maybe he just needs to learn that not all paychecks are equal.
Anyway, Ben stars in Iron Man 3 as "The Mandarin" which… ugh, is that racist? To get a half-Indian actor to play a character called "The Mandarin" (a character who was half-Chinese and half-Caucasian in the comics)? Are Indians and Chinese people interchangeable now? Ugh. So, Ben is going to be around more as Iron Man promotion ramps up, and for now, we're gifted with this interview in which Ben talks about how his parents were really crappy:
Being knighted by the Queen helped healed the childhood scars suffered by Sir Ben Kingsley. The actor, who won an Oscar for Gandhi, claims his career was driven by the "vacuum" of a loveless upbringing. And he felt rid of his demons only after being knighted in 2002.

Sir Ben, 69, said there was no affection in his family and his actress mother was jealous. "I had always been the song-and-dance man of the family. I remember my father referring to me as 'Our little Danny Kaye' when I was about seven. That was the only remotely positive comment I remember from them. They never praised me or acknowledged a gram of talent. Their way was to mock. 'When are you going to finish with this acting lark?' That sort of thing. My mother, far from being proud, was very jealous of my success."

Sir Ben was the son of heavy drinker Rahimtulla Harji Bhanji, a doctor of Gujarati descent, and Anna Lyna Mary. His father and his English mother are both dead.

He said: "Any kind of embrace was totally absent from my life. So to be embraced by Her Majesty, I felt like stopping people in the street, saying 'My mum loves me, you know'. Because that's what it felt like, to me. The filling of a vacuum in the universe."

Four-times married Sir Ben has four children. "In contrast to my parents their ribs are in danger of being crushed," he said. His Brazilian wife Daniela is 30 years his junior.
Yikes. Personally, I don't really have a dog in the "how to praise the specialness of your child" hunt. It annoys me when parents overemphasize the special-little-snowflake child and it annoys me when parents kill their child's dreams too. I like the happy-medium parents – supportive but realistic. Praising a child's strengths and speaking truth about a child's faults. It sounds like Ben is still dealing with parents who didn't know how to deal with him or his talent. And that gave him a deep emotional well of need and gave him the drive to succeed. And so what if he sees the Queen as his mother-surrogate? I doubt he's alone. Aren't there tons of studies and polling data to suggest that many British people see the Queen as some sort of motherly or grandmotherly figure in their lives?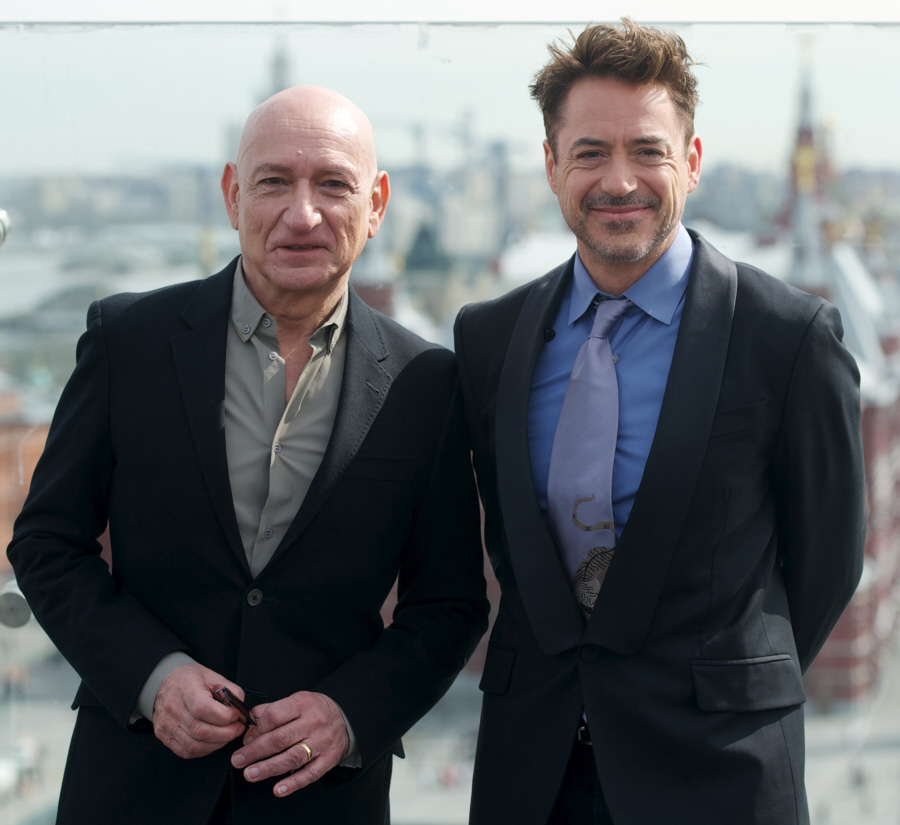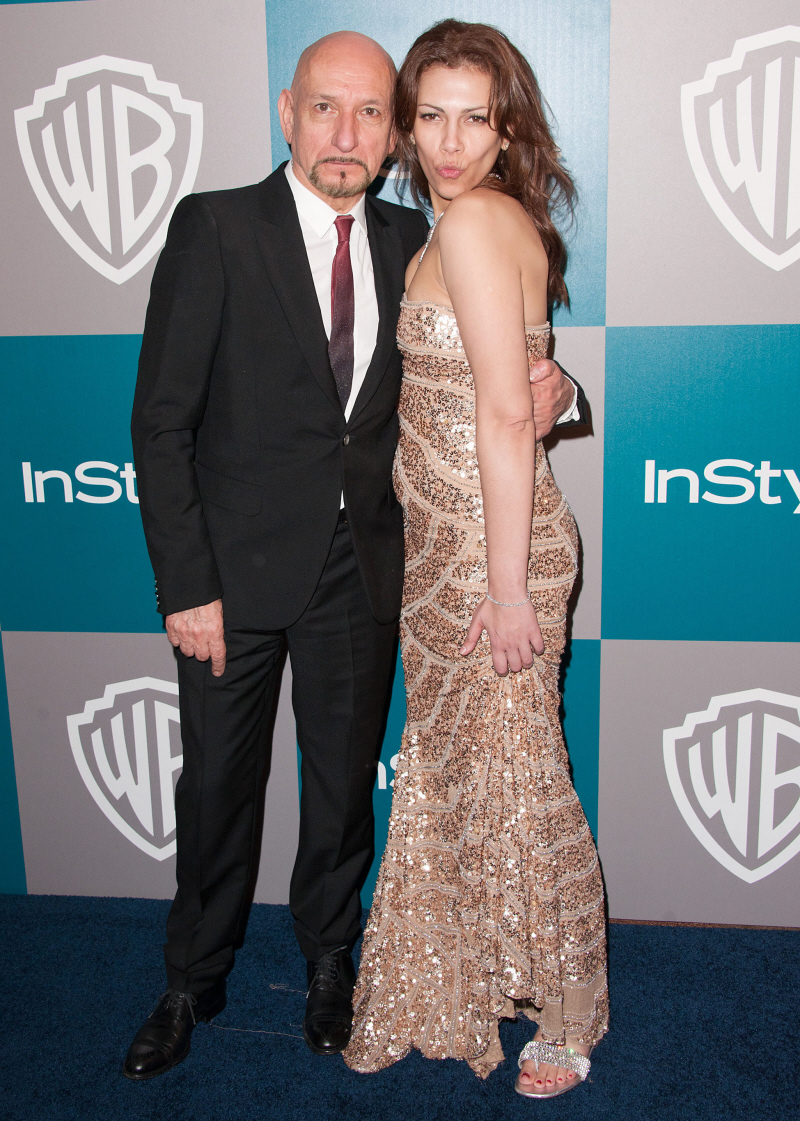 Photos courtesy of WENN.