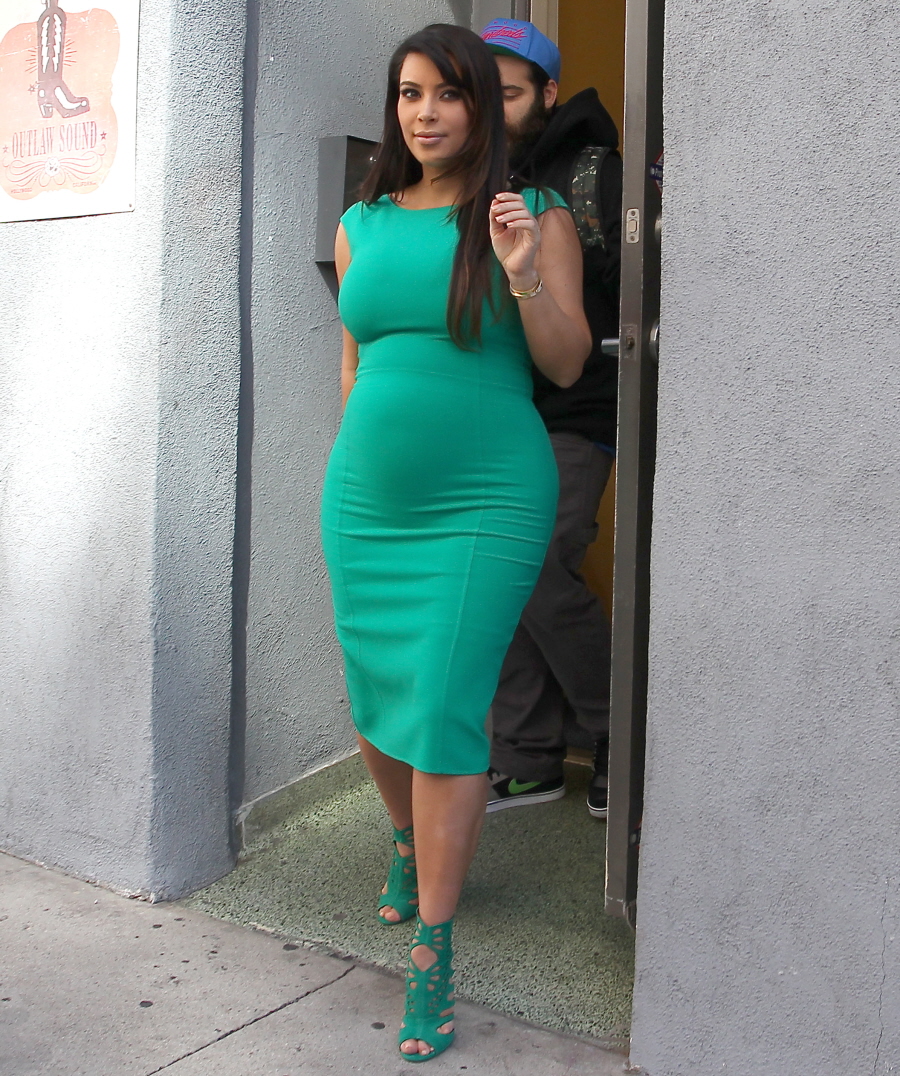 Here are some new photos of Kim Kardashian "entering and leaving the studio" in LA. And going to a doctor's appointment in Beverly Hills. I'll say something nice: this emerald color looks beautiful on her and the dress isn't the absolute worst thing she's ever worn. But… I don't get how her boobs look so much smaller now? Is she wearing a minimizer and is she double-Spanx'ing it? I think I see her Spanx line… either that, or she's wearing an old-fashioned girdle or something. I don't even know at this point. I kind of want to send her a pair of sweatpants and some flip-flops.
The Tragedy of The Kat-Face takes two tabloid covers this week, OK! Magazine and Life & Style. The stories – from what I can see – are pretty similar and most of it is stuff we've already discussed. Kanye West is camped out in Paris, working on his new album. He and Kim are barely spending any time together. He hasn't been in LA in months. Kim is pretty much doing this whole pregnancy thing by herself.
For Kim Kardashian, pregnancy isn't what she expected. The 32-year-old has struggled with everything from her weight gain to boyfriend Kanye West's absence. In the new issue of Life & Style, on stands now, we can reveal how the brunette beauty is finding it hard to balance everything with a baby on the way.

"Kim feels like she's losing control," an insider tells Life & Style. "And Kim always has to be in control of everything."

While attending the MTV Movie Awards in LA on April 14, eyewitnesses noticed how uncomfortable the six-months-pregnant starlet seemed. Aside from constantly pulling her Saint Laurent dress to hide her growing body, it didn't help that her beau wasn't by her side — instead opting to stay more than 5,600 miles away in Paris.

But that isn't anything new for Kim. Life & Style can reveal that the expectant couple have just spent 18 days together out of the 108 days since they announced they were expecting a baby on Dec. 30.

Not only that, but friends estimate that Kim, who used to make millions flaunting her famous figure at parties, book signings, fashion events, etc, has lost over $2 million in endorsements, deals and appearances since conceiving.

According to a friend: "Nobody wants to see a pregnant woman partying at a nightclub and it's not like she can shoot an ad campaign right now." Kim is so desperate to remain relevant and marketable that she's taken to making free appearances at book and magazine signings

On the April 7 season finale of Kourtney & Kim Take Miami, the reality star — who's in the middle of a bitter divorce battle with Kris Humphries — even admitted she wasn't ready for parenthood.

"The whole plan with my doctor was to go to Miami, get off birth control, really clean out my system, freeze my eggs, and I got pregnant," she said. "I was freezing my eggs because I did not want to get pregnant right this minute. I wanted to wait until I got divorced and hopefully remarried."
[From Life & Style and Jezebel]
18 days out of 108? Damn. That's HARSH. I'm pretty sure I spend more quality time with dog than Kanye West has spent with the girlfriend he impregnated. I really don't understand what's going through Kanye's mind at this point – is he just over it completely now? Or is he just super-focused on his album? I seem to remember a story Amber Rose told about how Kanye pretty much abandoned her for several months when he was working on My Beautiful Dark Twisted Fantasy. Of course, it's possible that it's all of those factors plus a few more. God knows.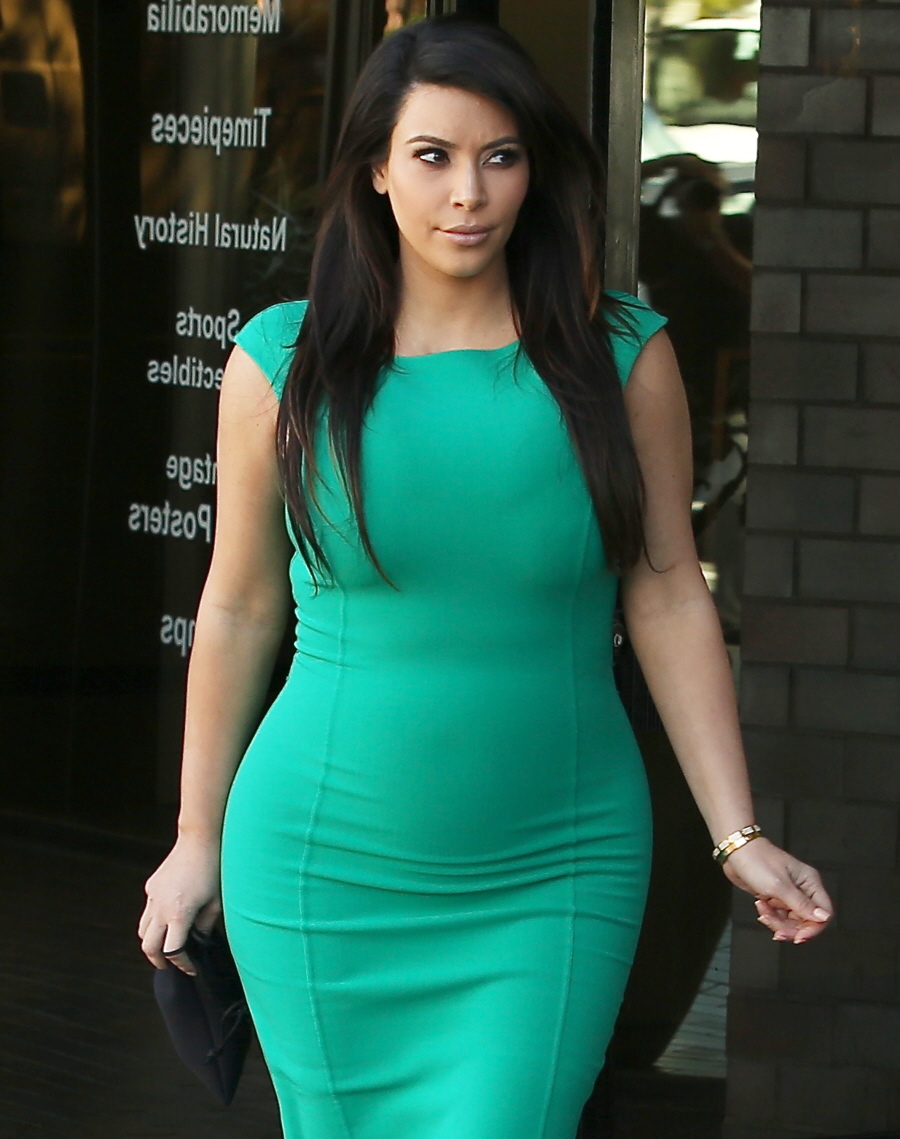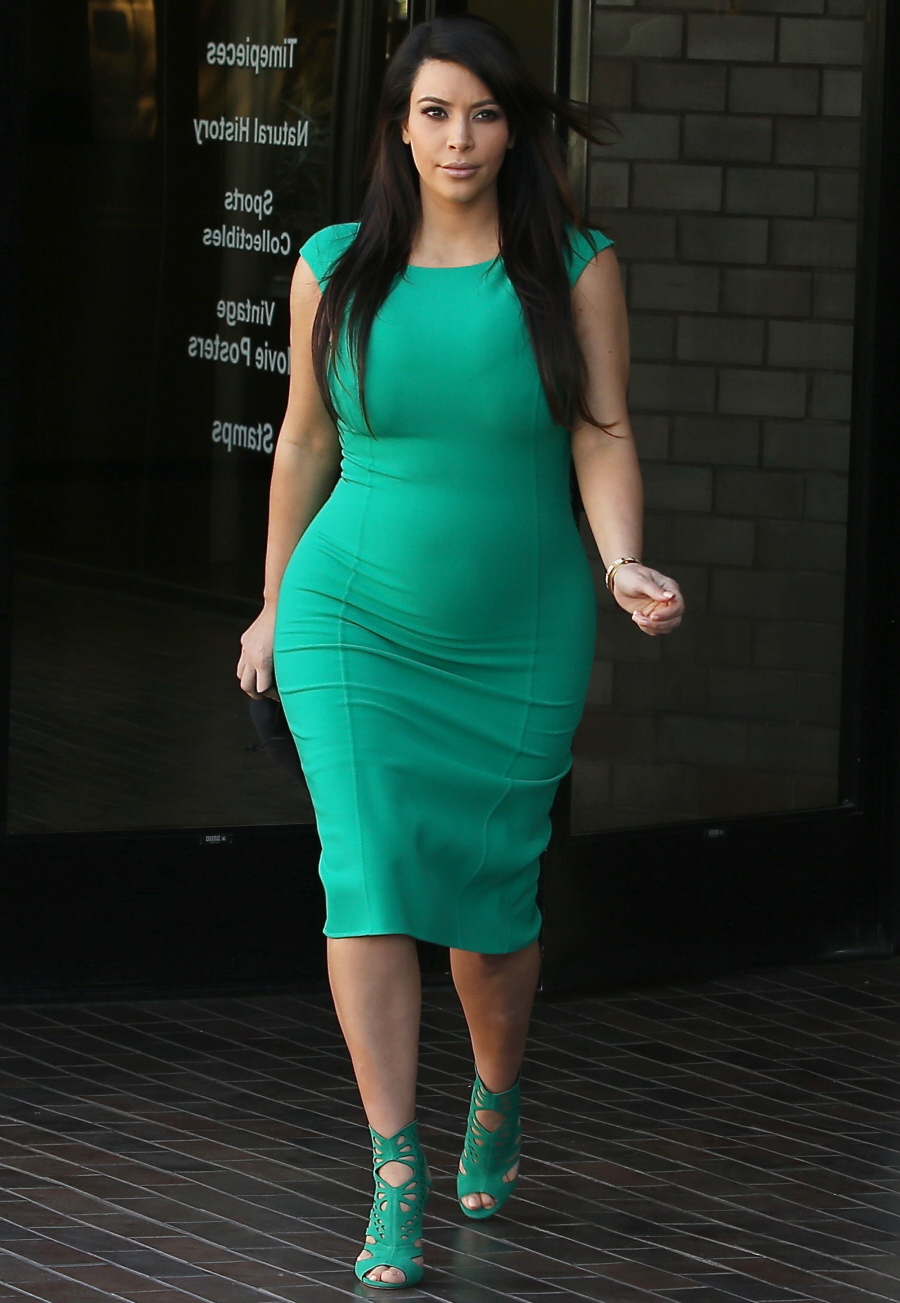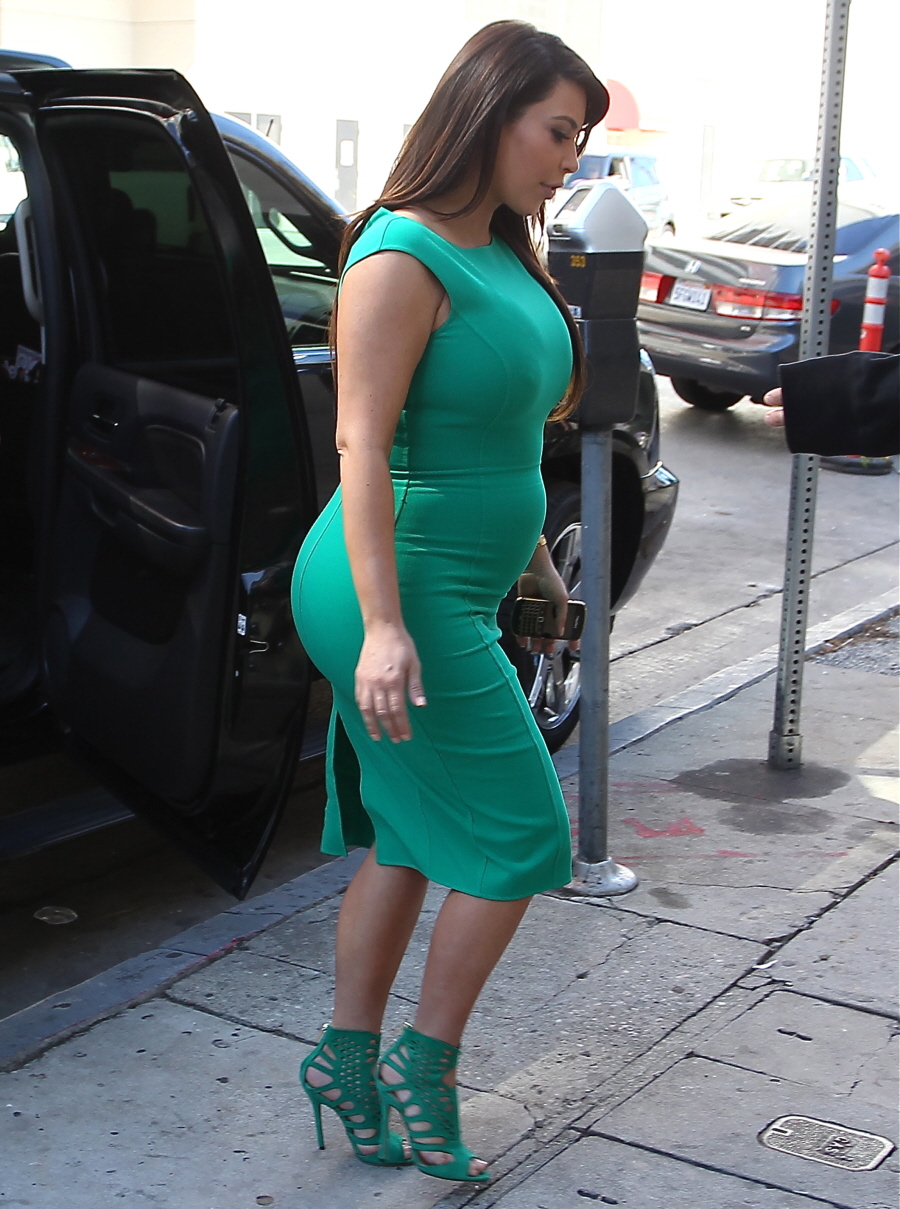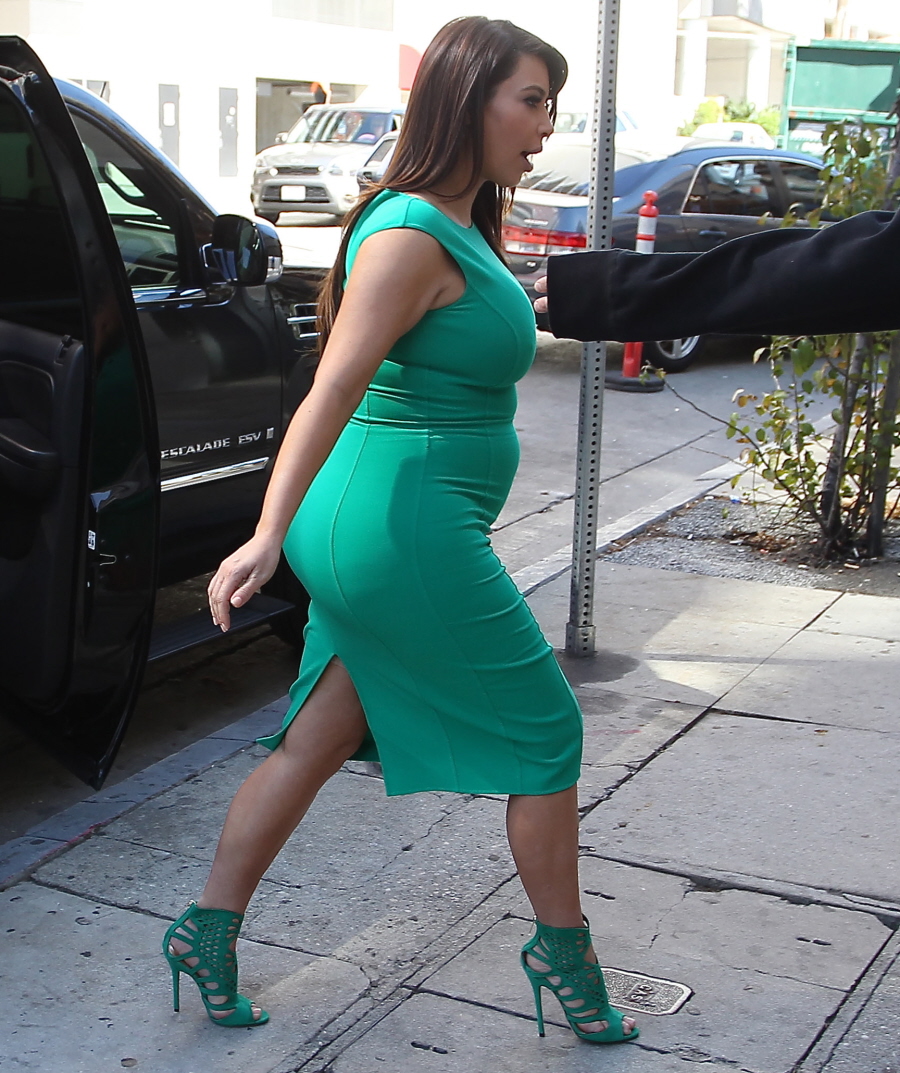 Photos courtesy of Fame/Flynet.