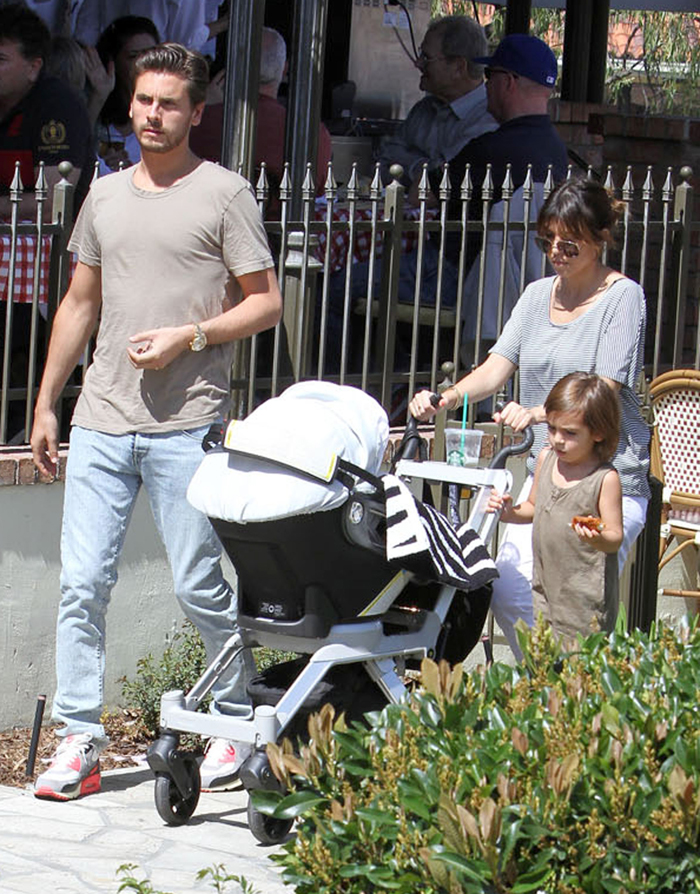 I don't watch the Kardashian reality shows and only catch an occasional clip online, but it's still fairly obvious that in a family full of douches, Scott Disick reigns as King Douche Supreme. I'm not entirely certain whether he "plays" the role as written for him or whether that's his true personality. He did recently make some awful remarks (which were widely circulated) about Kourtney's postpartum weight after she gave birth to their second child, Penelope, last year. After he picked on her for weighing 115 pounds, Kourtney insisted that she was trying to lose weight in a healthful, sustainable manner, and Scott responded, "Just do it faster. You're my piece of machinery." Nice guy, right?
In light of Kourtney sticking with Scott despite all of his douchey ways, I assumed that if anything, she was desperate for some sort of marriage proposal (after all, they've been together for seven years), and he was only interested in getting the milk for free. However, Scott tells Ryan Seacrest that he's the one who always wanted to marry Kourtney, but she wasn't interested, so he's dropped the entire subject. Here are the details: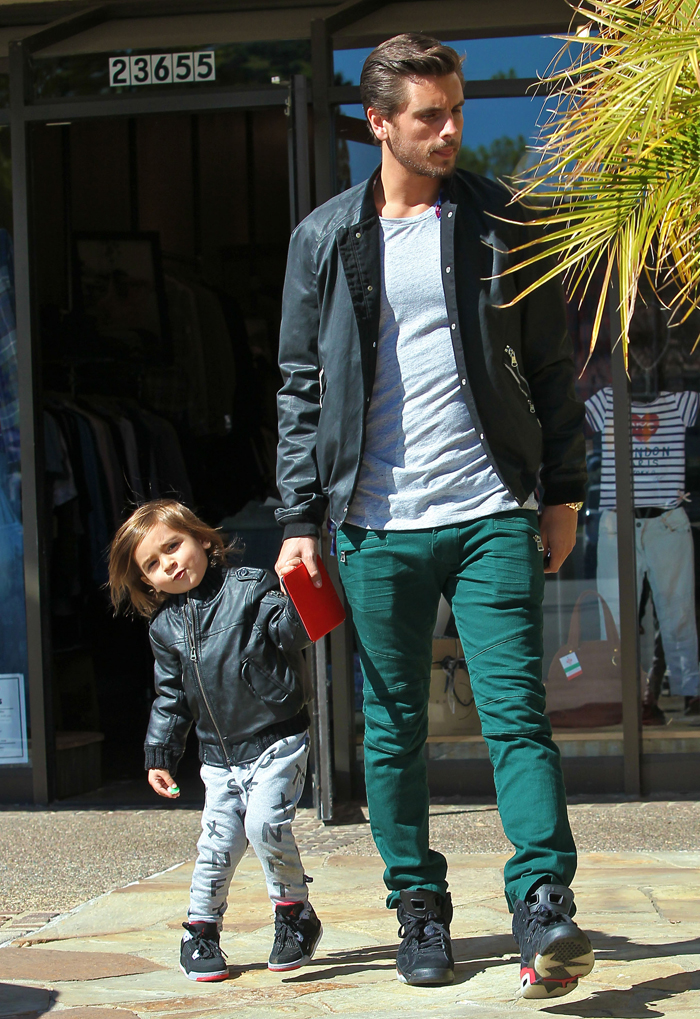 Call it a modern family. Kourtney Kardashian and longtime boyfriend Scott Disick may have been dating since 2006 and have two young kids together, but that doesn't mean the reality show couple has any intention of tying the knot.

"I think if it's not broke, don't fix it. You know what I mean?" Disick, 29, told Ryan Seacrest during an interview for upcoming special Ryan Seacrest With the Kardashians: An E! News Presentation.

The reality TV couple, who are parents to little Mason, 3, and Penelope, 8 months, have discussed the idea of marriage before, but according to Disick, it was actually Kardashian, 33, who wasn't so sure she wanted to say "I do."

"I would say we're decently happy," he said of their arrangement. "I feel like I used to want to get married more than she did, and then, being that she was always so not interested, I've decided not to be."

The pair have come under scrutiny for their relationship, and even younger sister Kim, 32, has criticized Kourtney for her lack of affection toward Disick.

On an episode of "Kourtney & Kim Take Miami" last month, the mother-of-two countered that she sees her children as her "first priority."

"You don't even want alone time with Scott," Kim said. "It's weird."

"For me, I like doing stuff all together as a family," Kourtney responded.

"He's gonna cheat on you and it'll be your fault … You just don't put in any effort," younger sister Kim warned. "You're going to lose him. No joke. you're literally going to end up, like, alone."

In a confessional, Kourtney later admitted that Kim's words actually hit home. "Just hearing Kim say those words really just freaks me out," she said. "Not that Scott would ever cheat on me, but I just really don't want this for my relationship."
[From Us Weekly]
Well, I think Kourtney has the right idea about not marrying Scott. I mean, if she insists upon sticking with him anyway — don't marry the dude because it will probably only make him behave like even more of a jerk. Above all, she certainly doesn't need to be taking any romantic advice from Kim, who doesn't know the first thing about marriage (obviously, since the last one only lasted 73 days before Kim filed for divorce from Kris Humphries) or relationships. As for Kim's notion that it's a woman's fault if a man cheats? Bitch, please.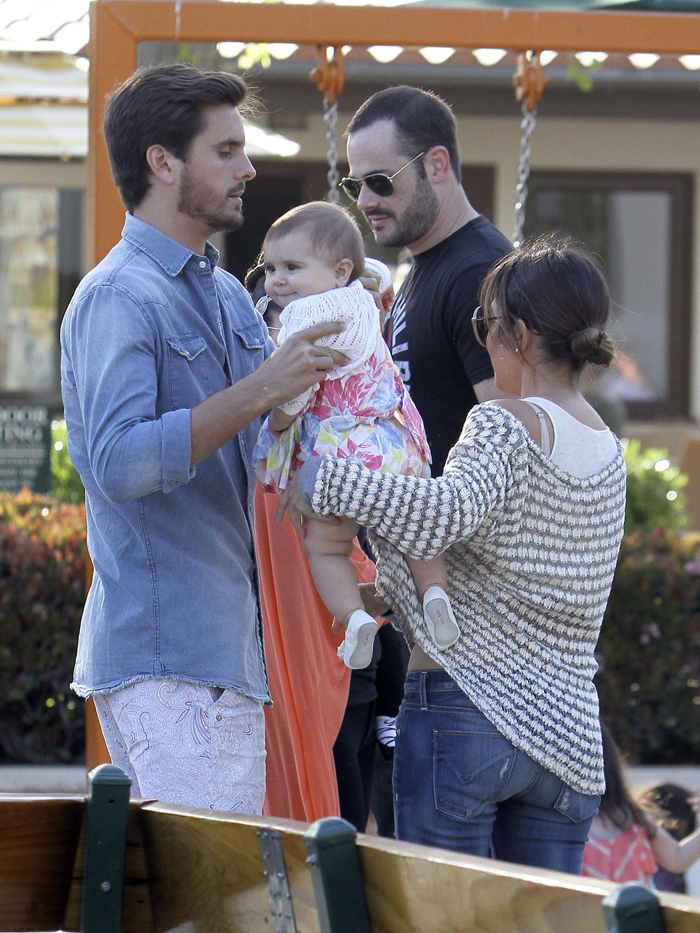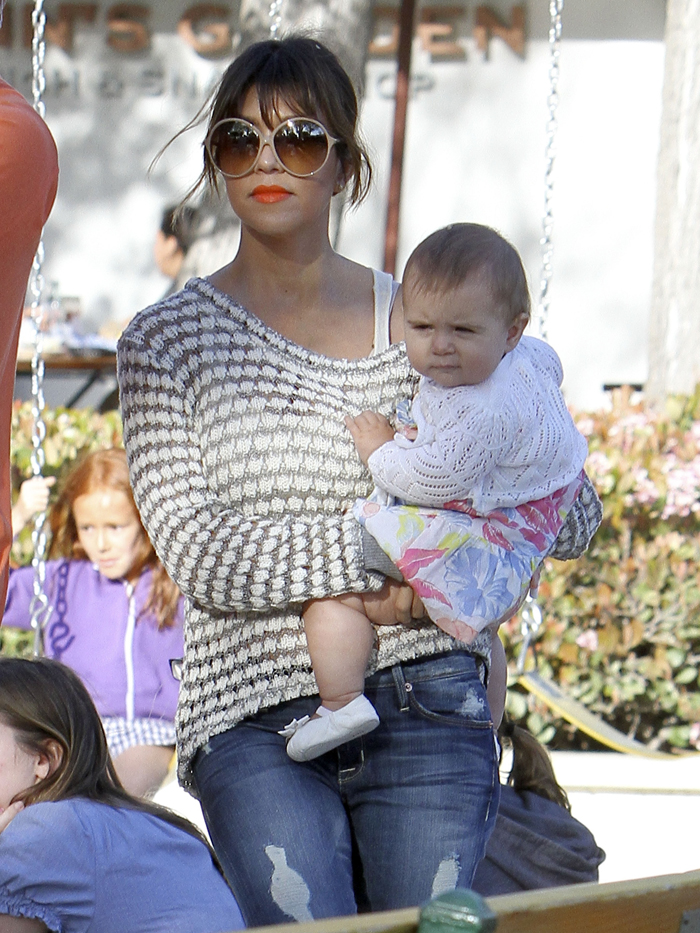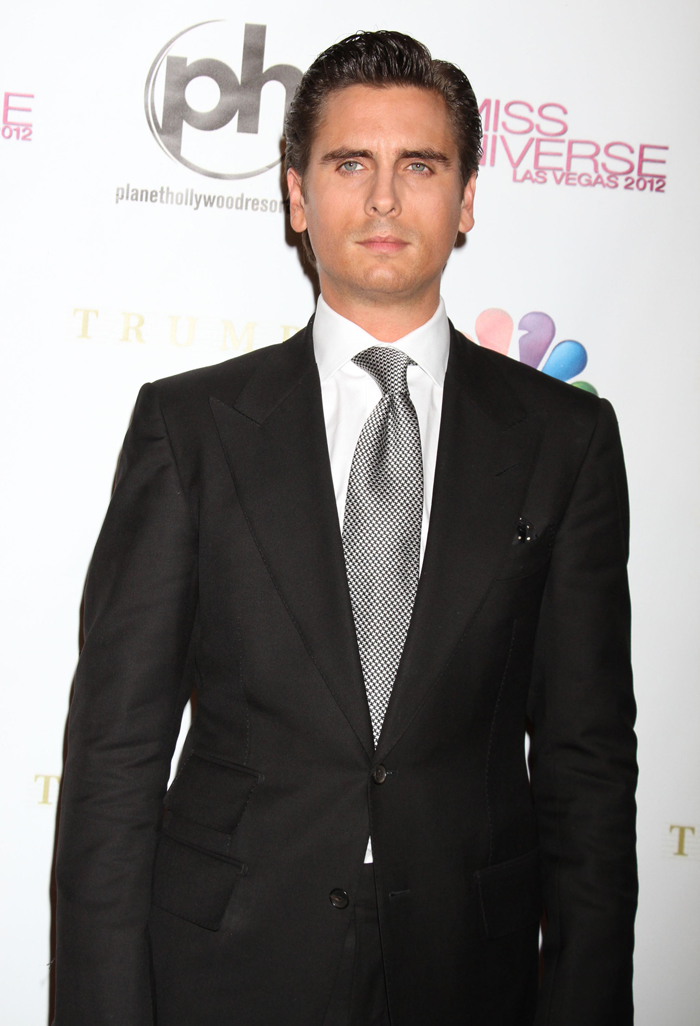 Photos courtesy of Fame/Flynet